An MP has broken down in the House of Commons while speaking about the sudden death of her 5-day-old son.
Antoinette Sandbach told of how she woke up in the night to find her baby not breathing. She said a crash team was waiting at the hospital but it was "too late".
The Conservative MP for Eddisbury, Cheshire, was speaking in a late-night debate on Monday. She was among those calling on ministers to make sure there is better support for bereaved parents in hospitals.
Her son Sam died of sudden infant death syndrome in 2009, five days after he was born. "The night my son died, I woke to find him not breathing," Sandbach said. "Arriving at hospital, after looking at a flat line in the ambulance for more than 20 minutes, a crash team was waiting for me, but it was too late.
"The consultant neonatologist was a calm and reassuring presence, and the nursing staff were patient. I readily agreed to a postmortem, as I wanted to know exactly what had happened.
"Staff at the hospital were wonderful, but I found myself in a plain room with questions being asked of me. I was told that I had to wait for the police. I had left in such a panic that I had left my telephone behind and I could not remember any telephone numbers, and I was there on my own."
At this point she broke down in tears. Tory MP Mark Menzies intervened to allow her to recover, praising her "very powerful and emotional contribution".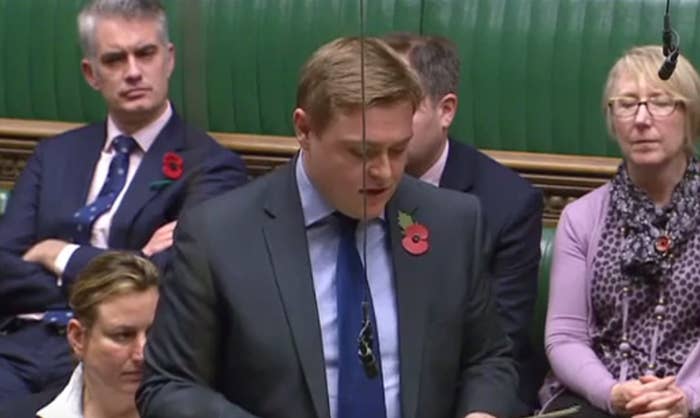 Tory MP Will Quince, who led the debate, spoke about the moment his son was stillborn last year. He said his son had been diagnosed with Edwards syndrome, a rare genetic condition, but survived to full-term.
In an emotional speech, he spoke of how he and his wife were given a specialist bereavement suite at Colchester General Hospital "away from the noise of crying babies and happy parents and families".
The Colchester MP said: "Even though I was absolutely aware of the likely outcome when I entered the Rosemary Suite back in October last year, nothing can prepare you for the shock and the numbness that comes from seeing your wife give birth to a lifeless baby.
"The precious hours we spent in what I can only describe as beautiful silence afterwards helped me and my wife come to terms with what had just happened. No parent should have to face being taken to a room in a maternity ward with crying babies when you have just gone through a stillbirth."
Quince said he had assumed that every maternity unit had a bereavement suite. "But sadly this is far from the truth," he said. "I have heard shocking stories of a lack of compassion and care shown to parents of still born babies in maternity units."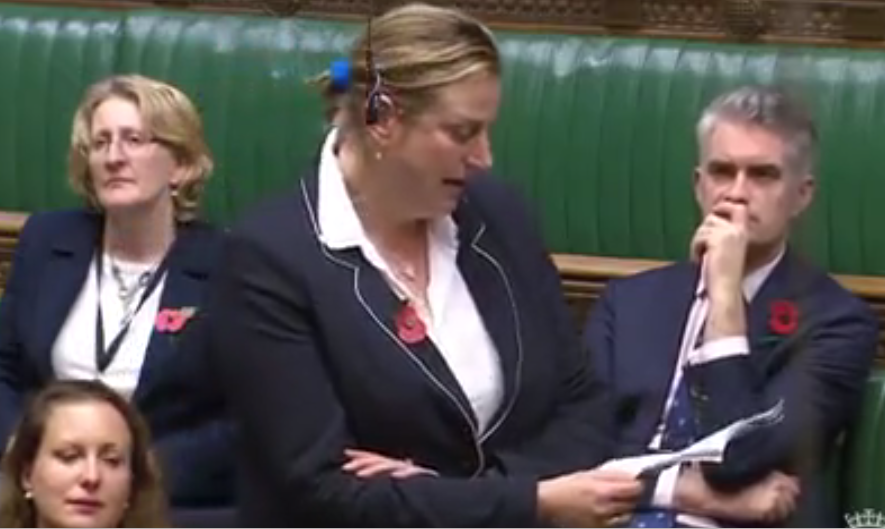 Health minister Ben Gummer promised to ensure that "we get a proper assessment of the number of bereavement suites".
He said: "I hope that in finding out how great is the extent of the lack of provision in other hospitals, we can do something to address this in the months ahead.
"The National Health Service does not really mean anything unless we care for those whom health is not the end point. It is the selflessness of care that should lie at the heart of our National Health Service because it is that foundation on which we then build medical help.
"That is no more a case than in this where people suffer at the point of greatest expectation and of hope and of joy, the deepest sense of tragedy."