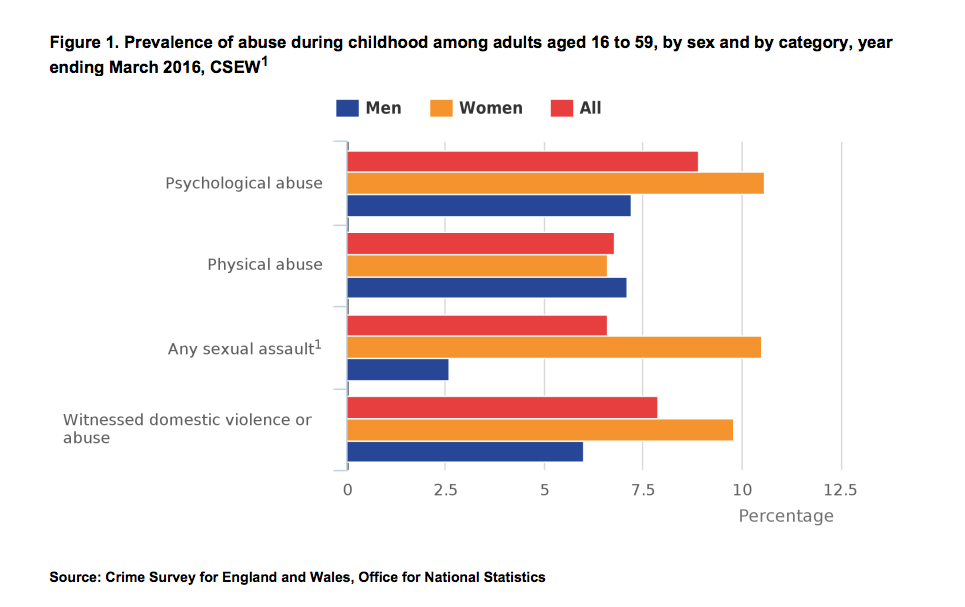 One in nine women in England and Wales were sexually abused as children, according to a major survey.
In the first research of its kind, some 11% of women and 3% of men – an average of 7% – said they had been sexually assaulted when they were 15 or under.
It is the first time questions about childhood abuse have been included in the Crime Survey for England and Wales, which was published on Thursday.
More than 25,000 adults aged between 16 and 59 took part in the latest survey, for the year ending April 2016.
Other than sexual abuse, 9% of people said they had suffered psychological abuse, 7% experienced physical abuse, and 8% had witnessed domestic violence or abuse at home.
Javed Khan, chief executive of children's charity Barnardo's, said: "The sheer scale of those who reported witnessing or being abused as children is utterly staggering. It is everyone's responsibility to keep children safe."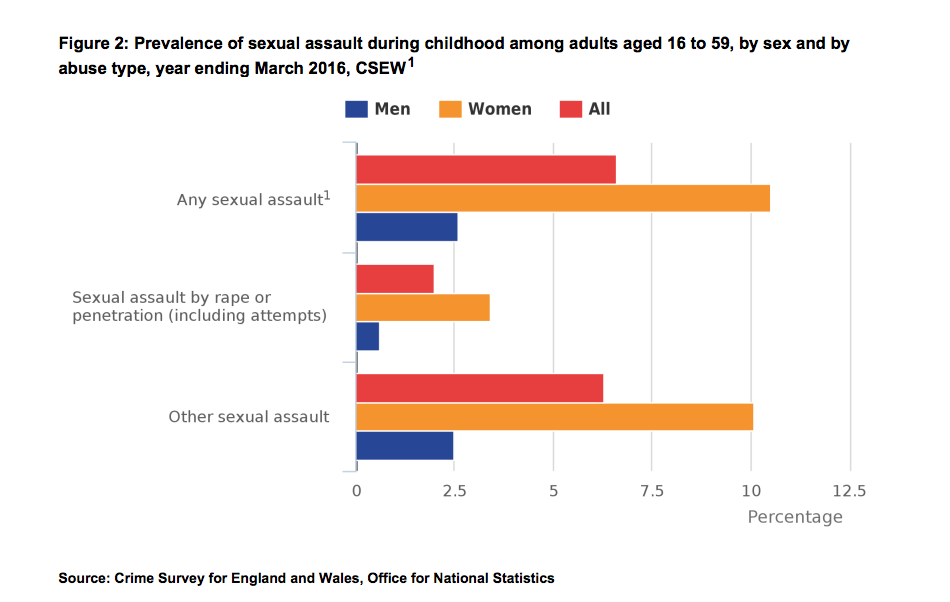 Some 3% of women said they had suffered sexual assault by rape or penetration (including attempts) during their childhood, compared with 1% of men.
The Office for National Statistics (ONS) said this equated to an estimated 567,000 adult women and 102,000 adult men suffering this kind of abuse as children.
Some 10% of women and 2.5% of men said they had suffered a second category of sexual assault, including indecent exposure or unwanted touching.
For 1 in 20 survivors of rape and penetration attacks, the abuse had already started before the age of 4. Just over half of survivors had suffered abuse by the age of 9.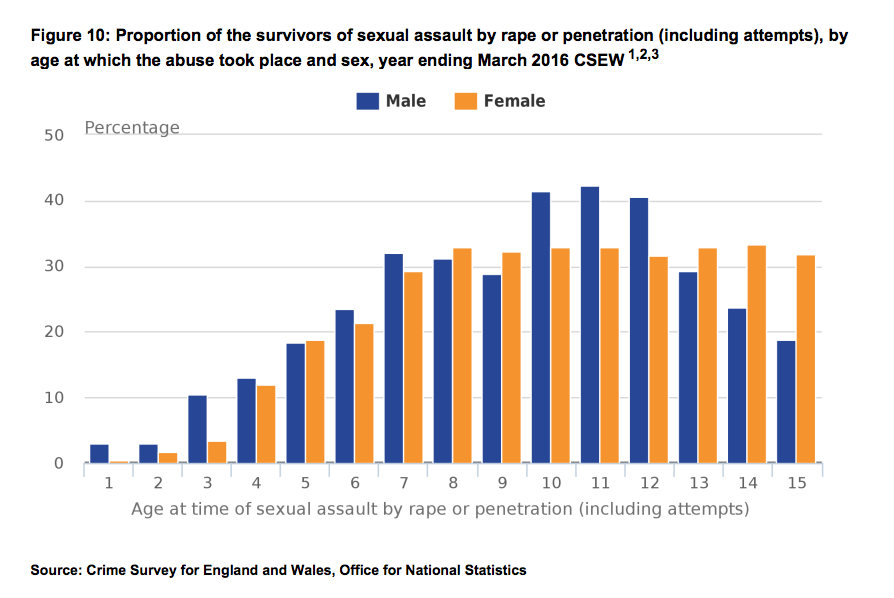 Boys were most likely to be sexually abused between the ages of 10 and 12, while for girls the prevalence of attacks remained similar between 8 and 14.
Over a third of survivors (37%) said the abuse happened for less than a year, while 29% said it lasted between one and three years.
Older adults were more likely to report childhood abuse than younger people. For example, some 3% of adults aged 16 to 24 reported sexual assault compared with 9% of those aged 45 to 54.
The ONS said: "It is difficult to determine whether this indicates a reduction in the prevalence of child abuse in more recent years or whether it is due to survivors being more willing to disclose past abuse the further in time they are away from the experience."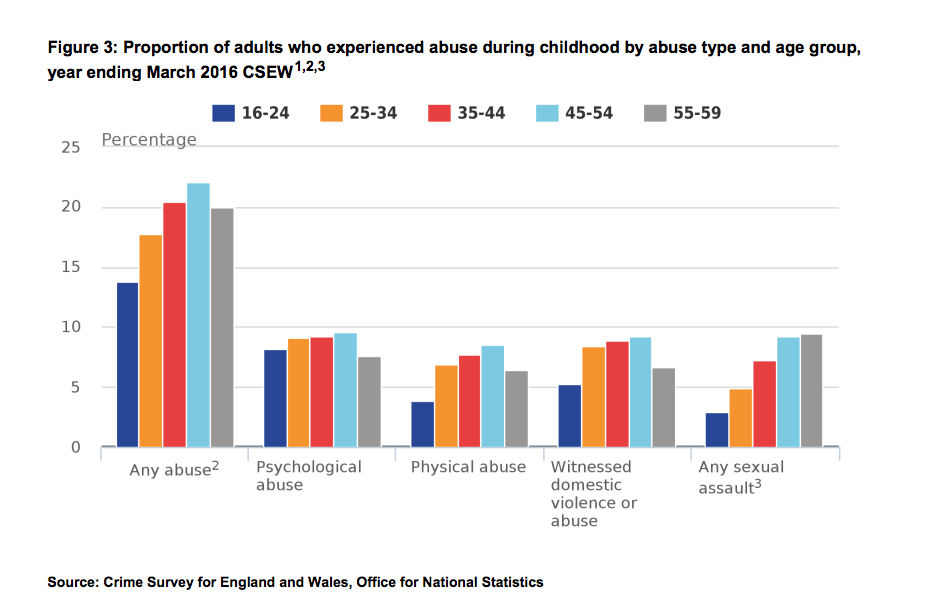 The NSPCC children's charity said the data confirmed the "horrifying fact that a vast number of adults were abused as children and that many told no one about the ordeal they had suffered".

Labour's shadow minister for preventing abuse, Sarah Champion, said the research painted "a frightening picture of endemic child abuse" – and warned the figures were likely to be "the tip of the iceberg".
"It exposes the trauma that so many people have silently lived with for decades," she said. "As a society we have to wake up to the extent of child abuse taking place in our communities.
"While these figures relate to historic abuse, thousands of children continue to be abused today and the indications are that things are getting worse rather than better."
Home Office minister Sarah Newton said: "This government has done more than any other to lift the lid on non-recent child sexual abuse and ensure the mistakes of the past are not repeated, including establishing the independent inquiry into child sexual abuse."