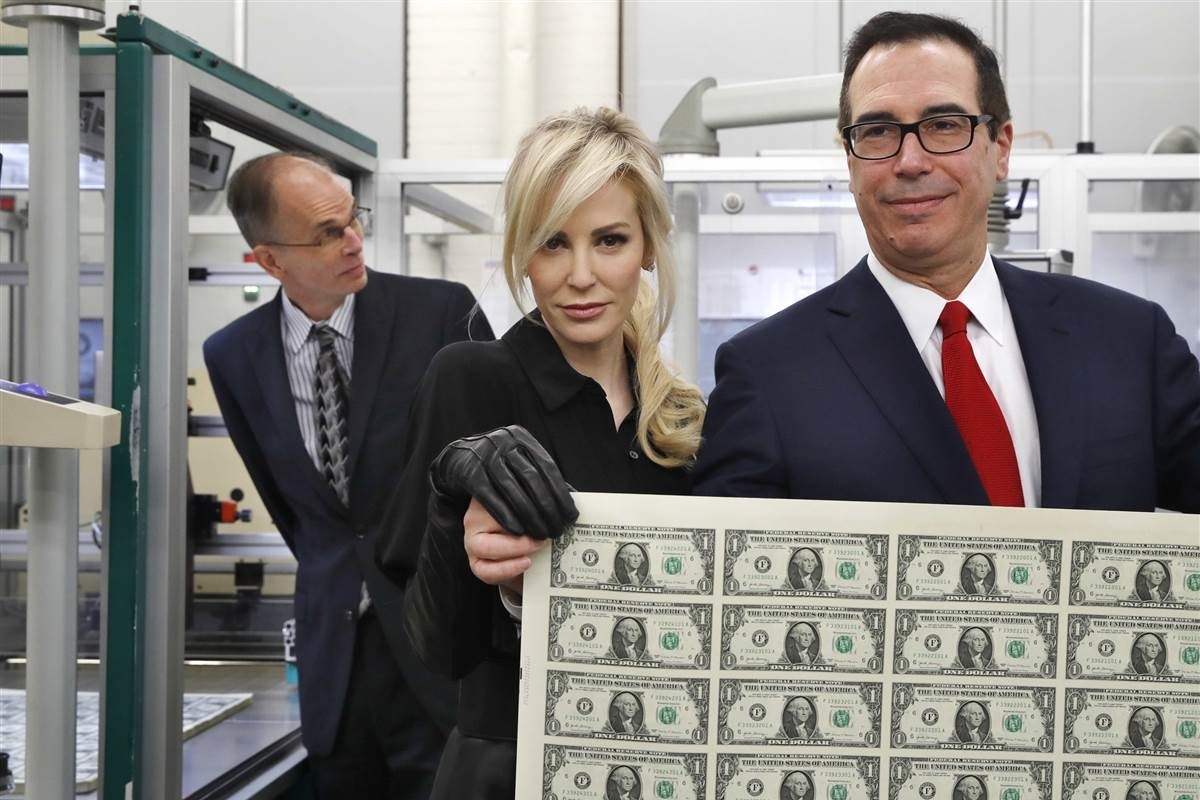 Since his first foray into the film industry some 13 years ago, Steven Mnuchin — the current US secretary of the treasury under the Trump administration and former Goldman Sachs executive — has had his name appear as executive producer on more than three dozen movies.
Mnuchin made a living bankrolling several feature films during his past life as a hedge fund manager. That includes eight pictures released this year alone.
But can you guess which of the following movies he's produced?
Steven Mnuchin produced American Sniper!

Via Warner Bros. Pictures

Steven Mnuchin produced Annabelle!

Via Warner Bros. Pictures

Steven Mnuchin produced Lights Out!

Via Warner Bros. Pictures

Steven Mnuchin produced Batman v Superman: Dawn of Justice!

Via Warner Bros. Pictures

Steven Mnuchin produced Suicide Squad!

Not to be confused with the "suicide pact" reportedly forged between Mnuchin, Defense Secretary James Mattis, and Secretary of State Rex Tillerson.

Via Warner Bros. Pictures

Steven Mnuchin produced Wonder Woman!

Via Warner Bros. Pictures

Steven Mnuchin produced The House!

Via Warner Bros. Pictures

Steven Mnuchin produced The Accountant!

Via Warner Bros. Pictures

Steven Mnuchin produced The Legend of Tarzan!

Via Warner Bros. Pictures

Steven Mnuchin produced the Entourage movie!

#TheBoysAreBack

Via Warner Bros. Pictures

Steven Mnuchin produced Edge of Tomorrow!

Steven Mnuchin produced The Lego Ninjago Movie!

Via Warner Bros. Pictures

Steven Mnuchin produced Sully!

Via Warner Bros. Pictures

Steven Mnuchin produced Mad Max: Fury Road!

Via Warner Bros. Pictures

Steven Mnuchin produced Inherent Vice!

Via Warner Bros. Pictures

Steven Mnuchin produced The Disaster Artist!

Via A24

Steve Bannon makes money from Seinfeld reruns!

Seinfeld's head writer, Larry David, told The New Yorker: "I don't think I ever heard of [Bannon] until he surfaced with the Trump campaign and I had no idea that he was profiting from the work of industrious Jews!"

Via Michael Vadon / Flickr