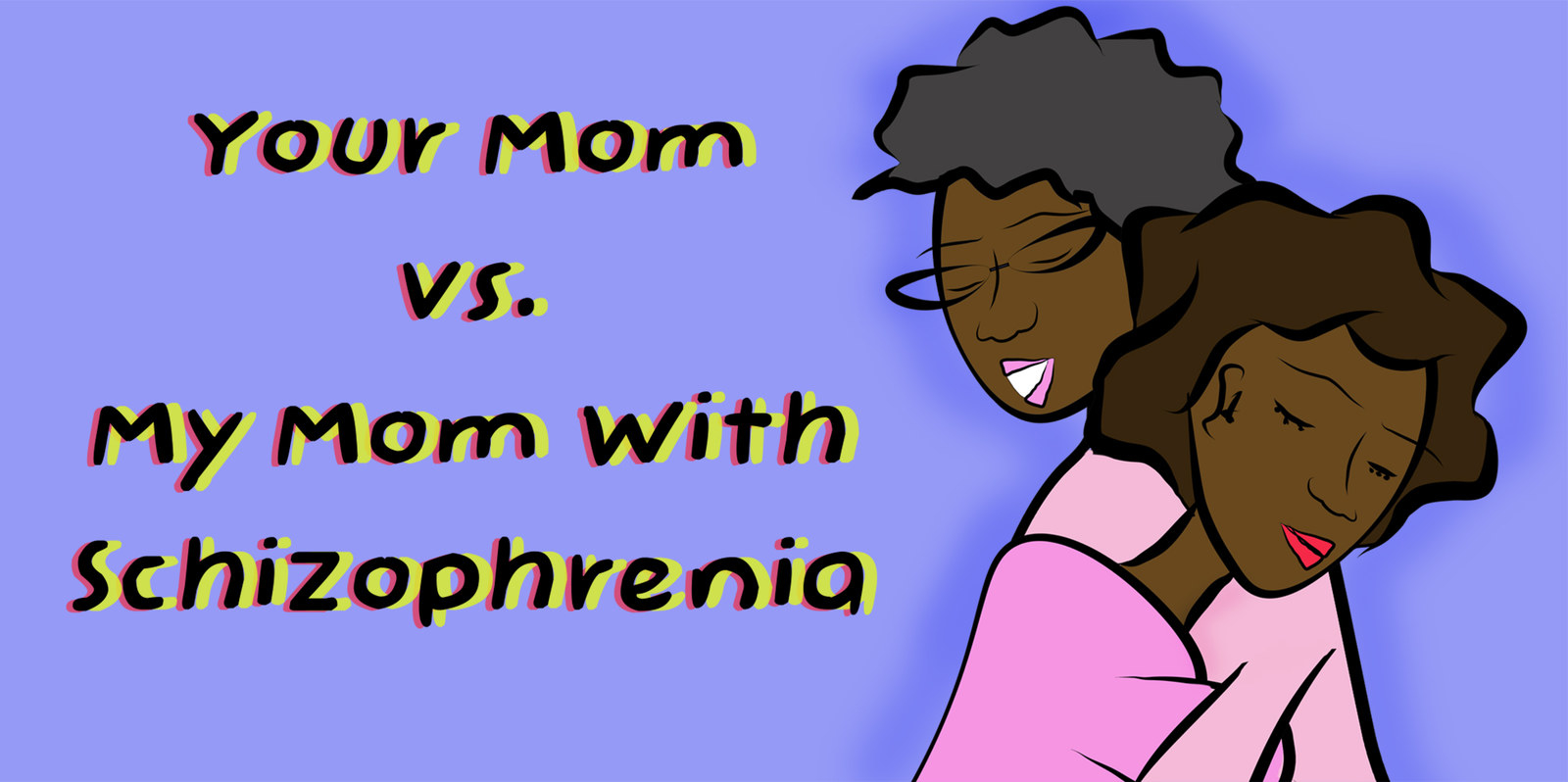 1.
Imaginary friends: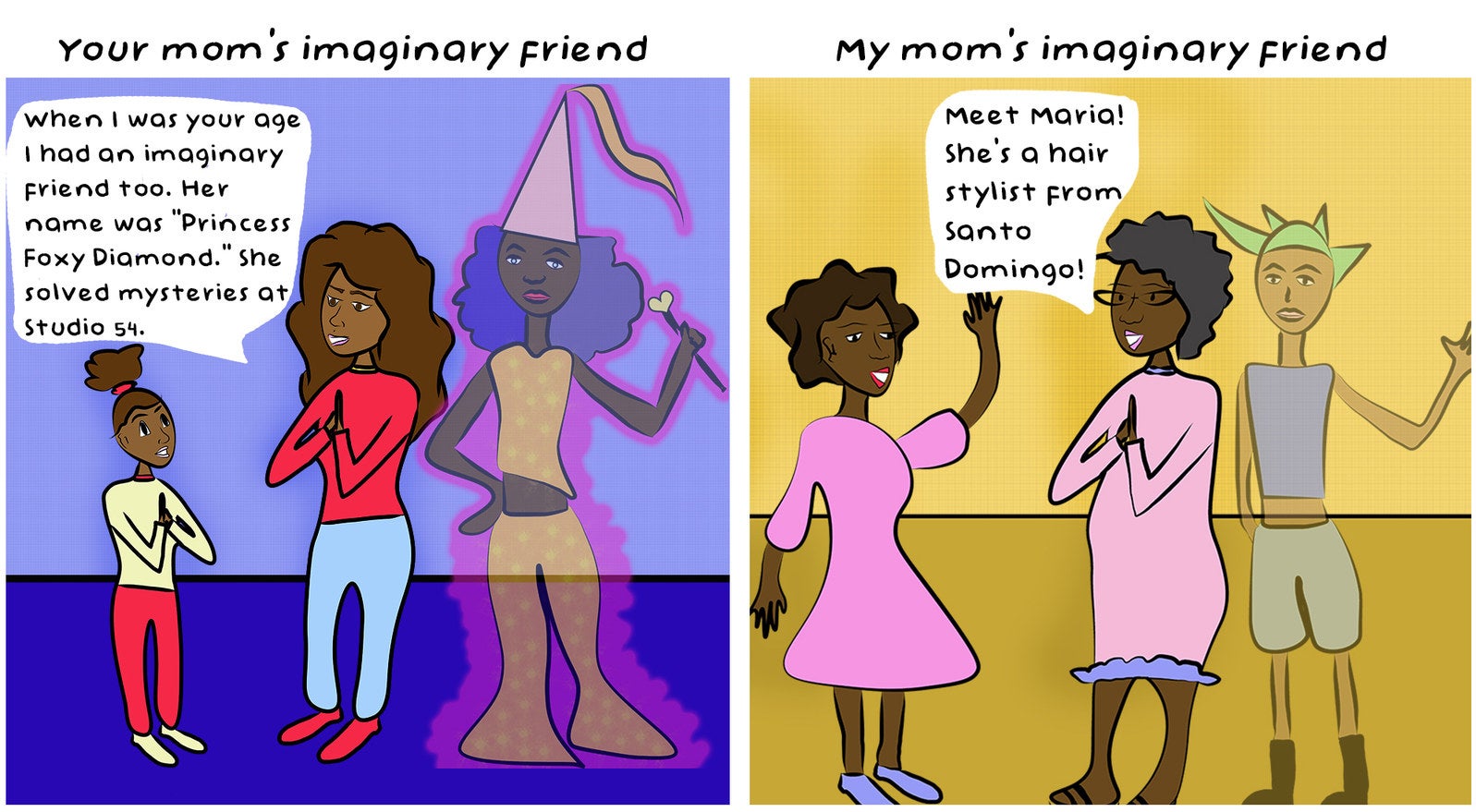 2.
Medication: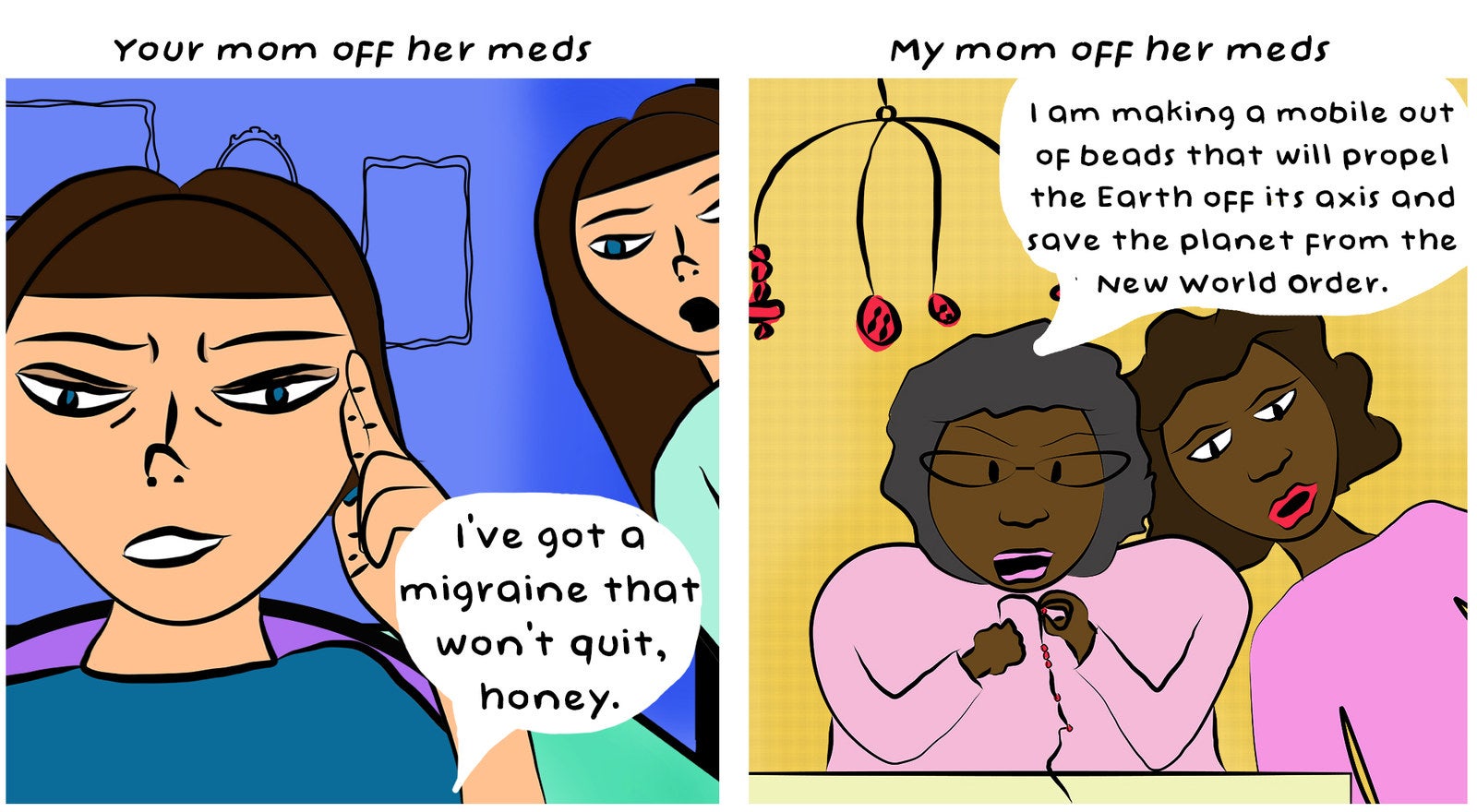 3.
TV night:
4.
Thinking out loud: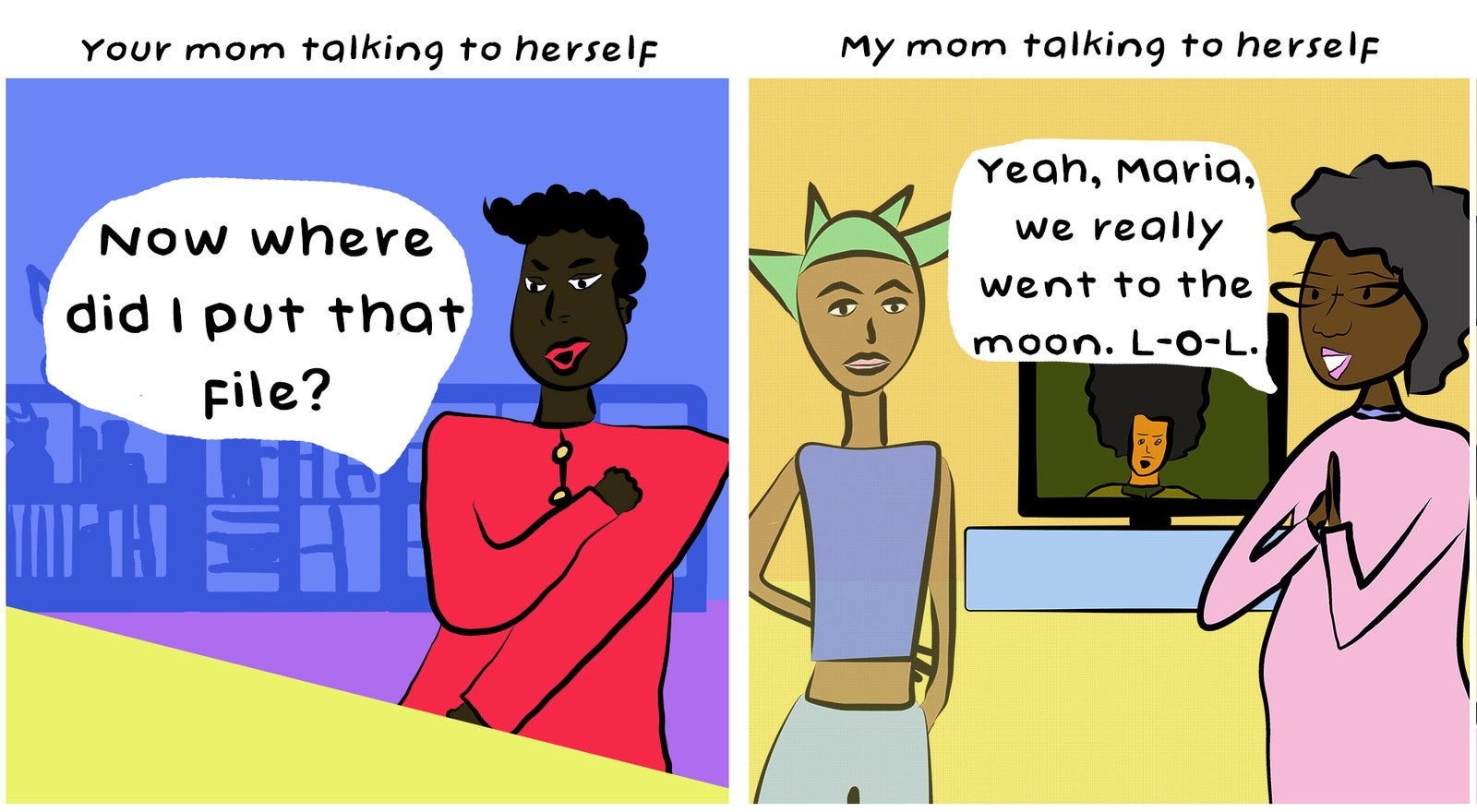 5.
And at the end of the day:
Emerald Pellot is a writer and illustrator. She founded GRL TRBL, an intersectional feminist brand that creates pins, art, and accessories to make sense of the 2016 election. You can see more of her work on Instagram @GRL_TRBL.
To learn more about schizophrenia, check out the resources at the National Institute of Mental Health here.