These Underwater Wedding Portraits Are Quite Literally "Breathtaking"
Perfect for those who have always dreamed of a Little Mermaid-themed wedding.
Photographers Adam and Shawn-Marie Ravazzano left behind their part-time jobs in Australia and moved to Maui in July to bring their dream of underwater photoshoots to fruition.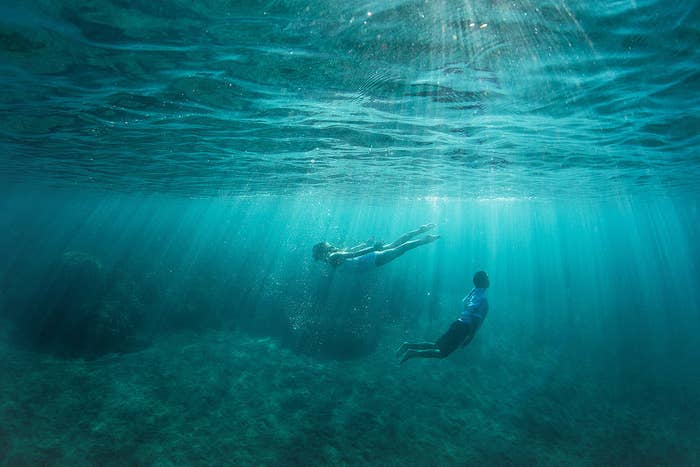 They combined their two separate photography businesses into a new one devoted entirely to beach and ocean themed portraits called Love & Water.
They also do "Trash The Dress shoots," sessions in which people don their wedding clothes (or something similar) and potentially ruin them in water.
The stunning results are definitely worth the sacrifice.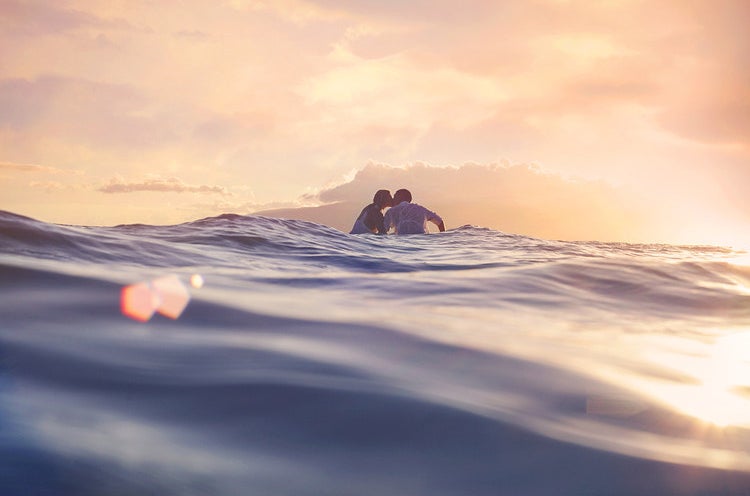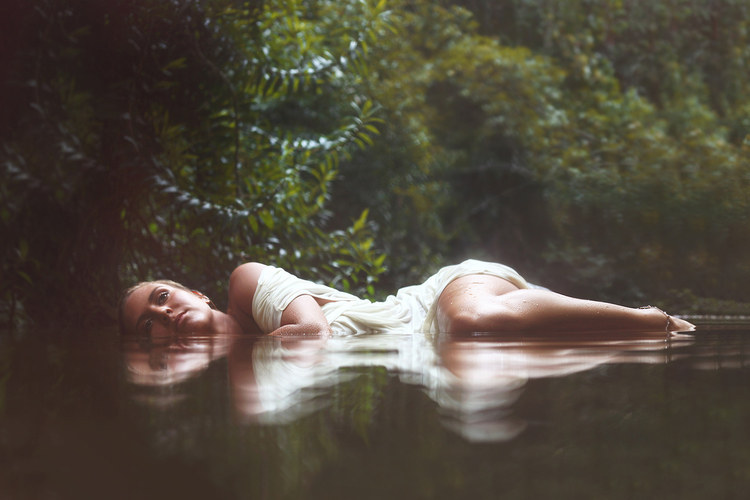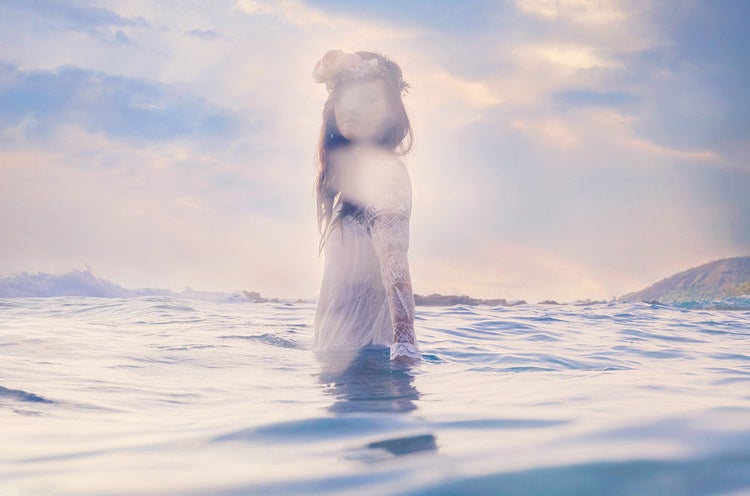 The photographers most wanted to take portraits of couples completely submerged in the ocean. "At first it was slow going," Shawn-Marie told BuzzFeed News. "We needed to find people who could handle wearing wedding clothes that deep under water."
Luckily they found an adventurous couple of newly engaged divers on Instagram.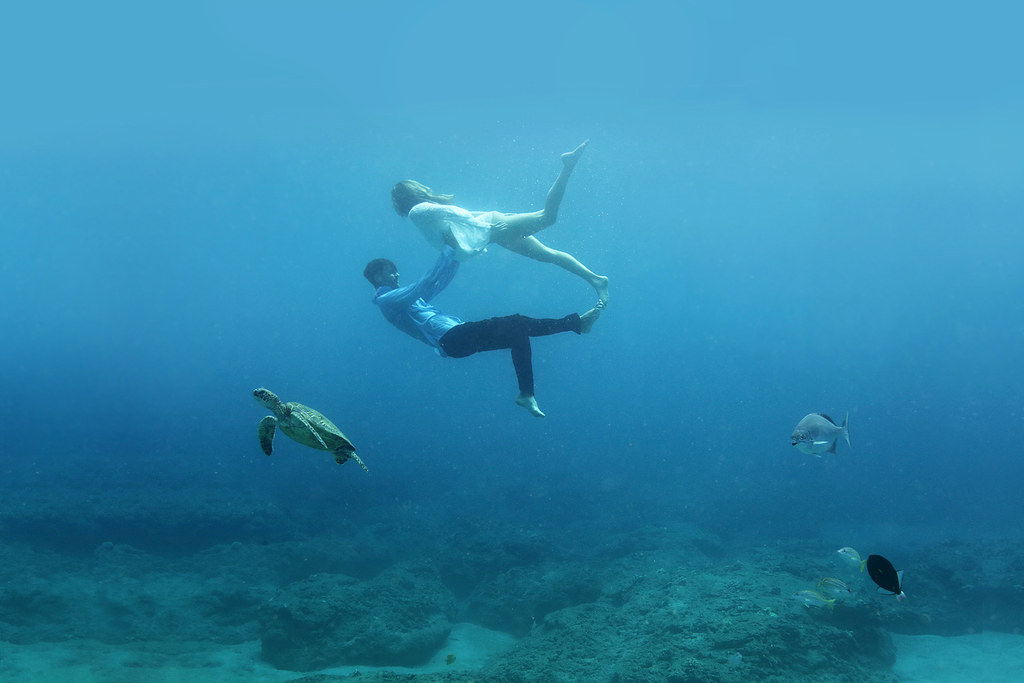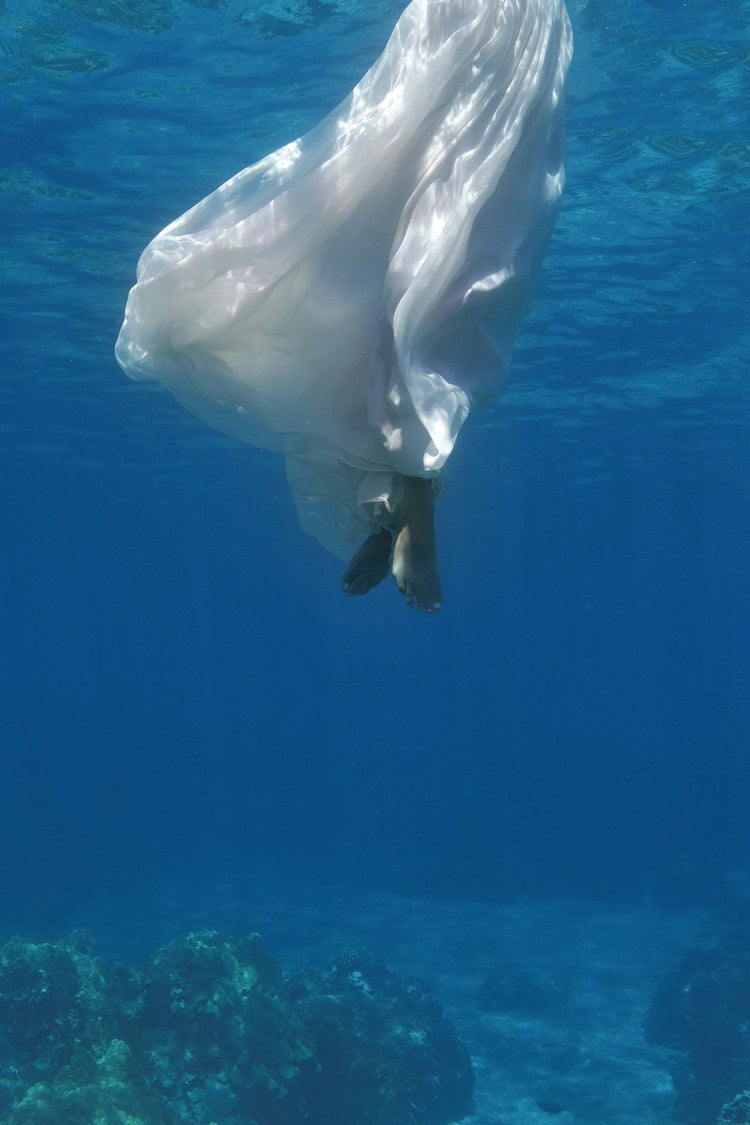 The native Hawaiian couple Maika and Lei use Instagram to document their diving adventures. The photographers asked the couple if they would like to model for the underwater shoot.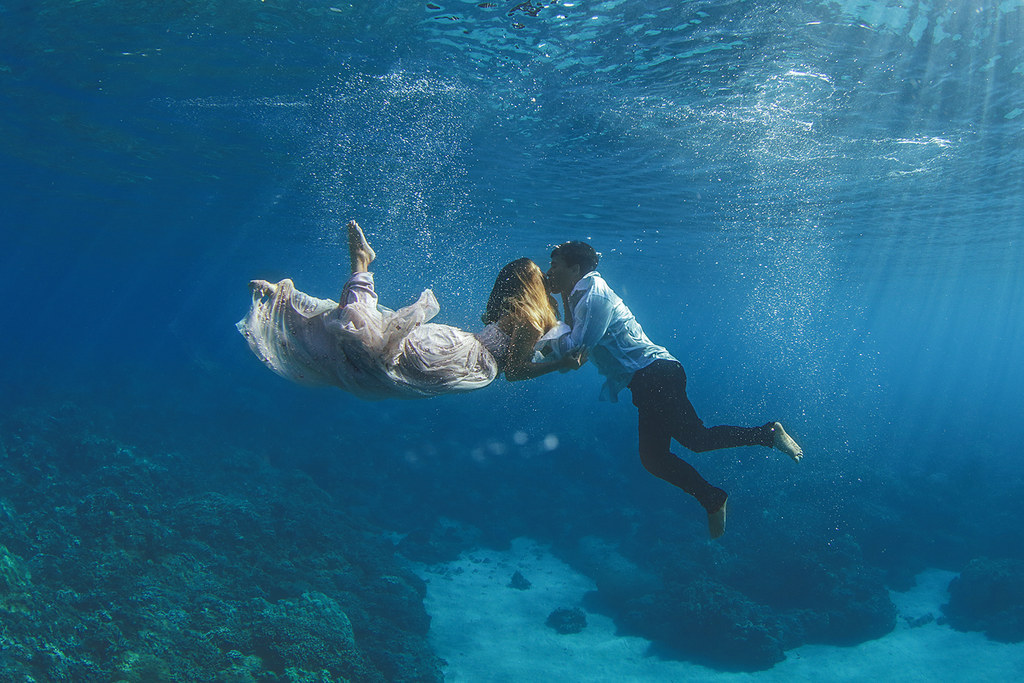 Maika and Lei, whose full names are Maikalani Kahanuakealoha Sonoda Dias and Leihaʻaheoʻokalehuaʻomapuana Marisa Kamahele Beeck, felt the ocean played a huge role in their relationship.
They agreed to model for the shoot and the couples soon became friends.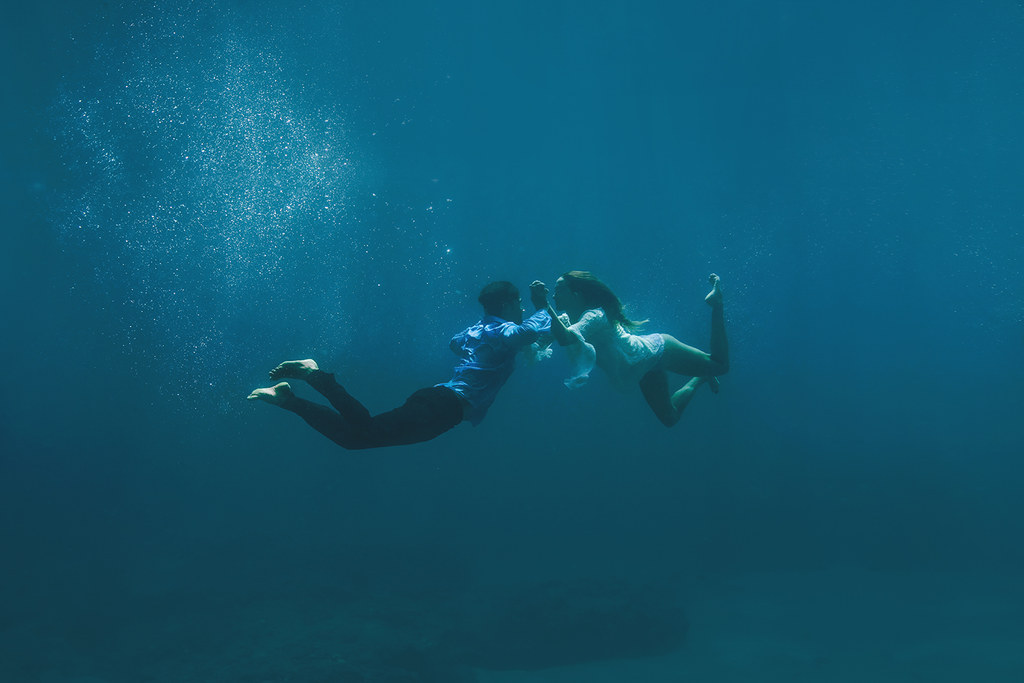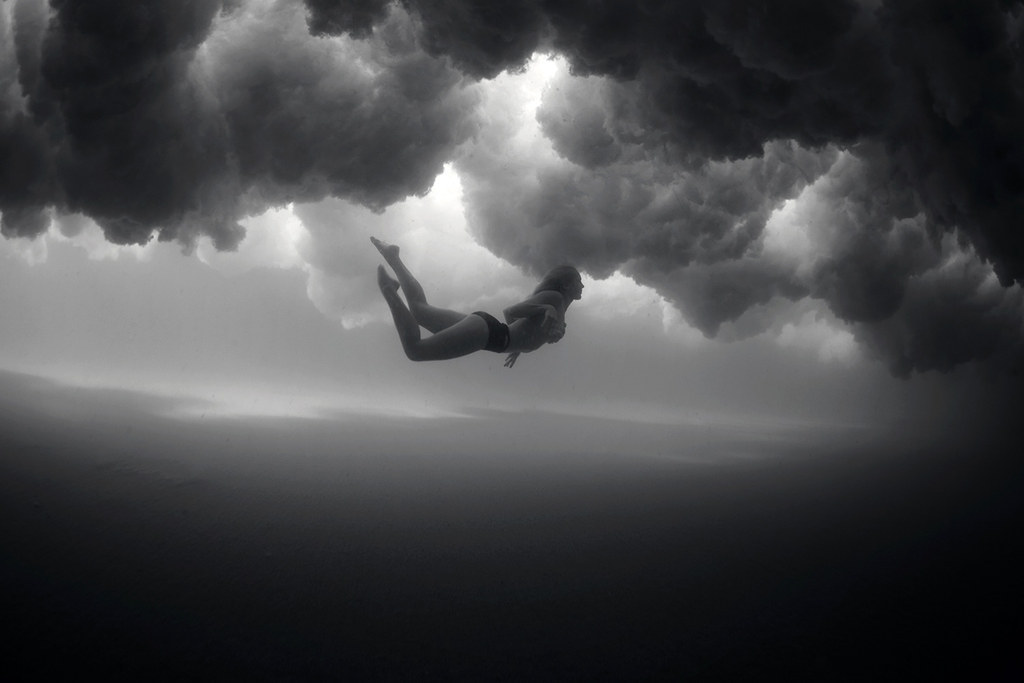 They had met while diving, when Maika had bumped into Lei underwater. "I turned and surfaced suddenly, and a very apologetic and embarrassed boy pulled the snorkel out of his mouth to exclaim that that was a complete accident and that he was sorry."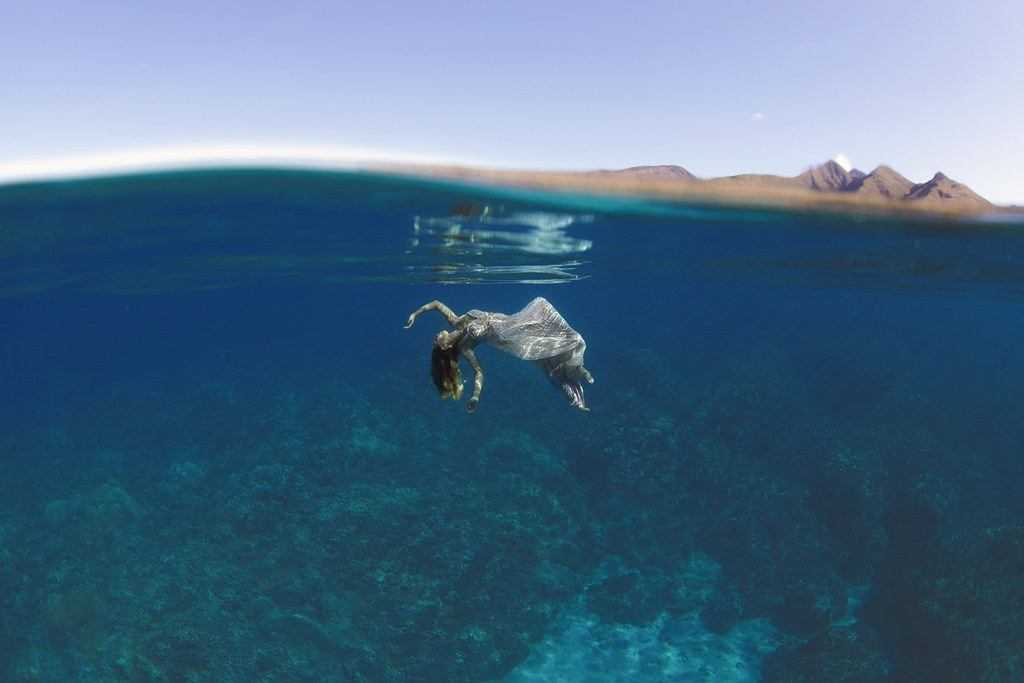 They didn't officially start dating until three chance meetings later, almost all related to ocean activities. The two began hiking and adventuring in groups of friends and eventually, they fell in love.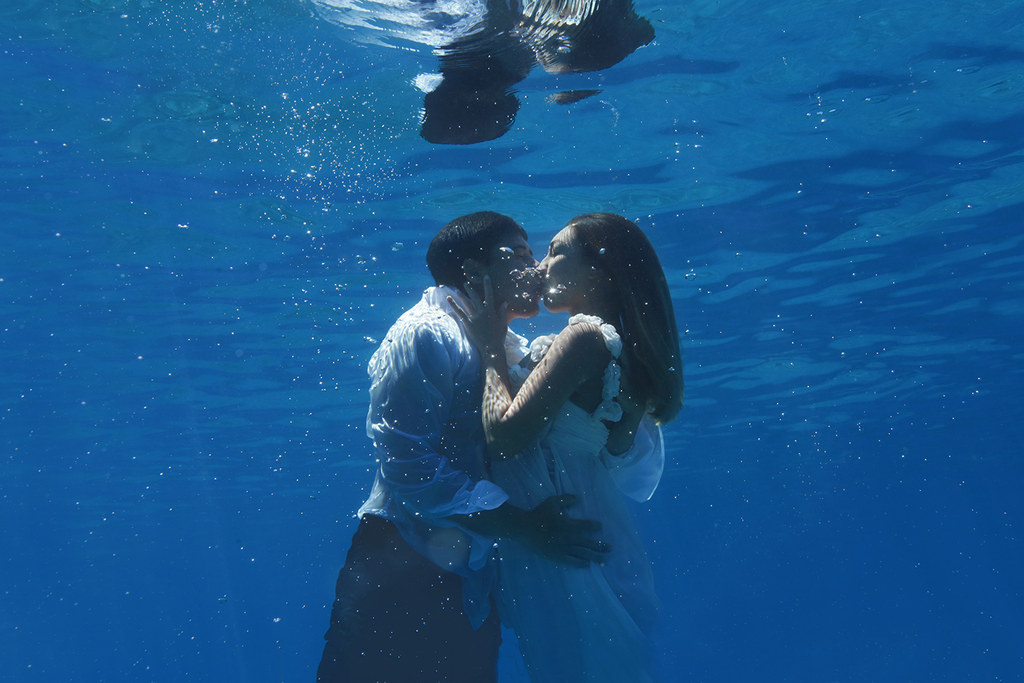 "Then and now, the ocean ties us," Lei told Shawn-Marie in an email. "It is the center of our story and the vastest force of which our love must stretch across during our travels."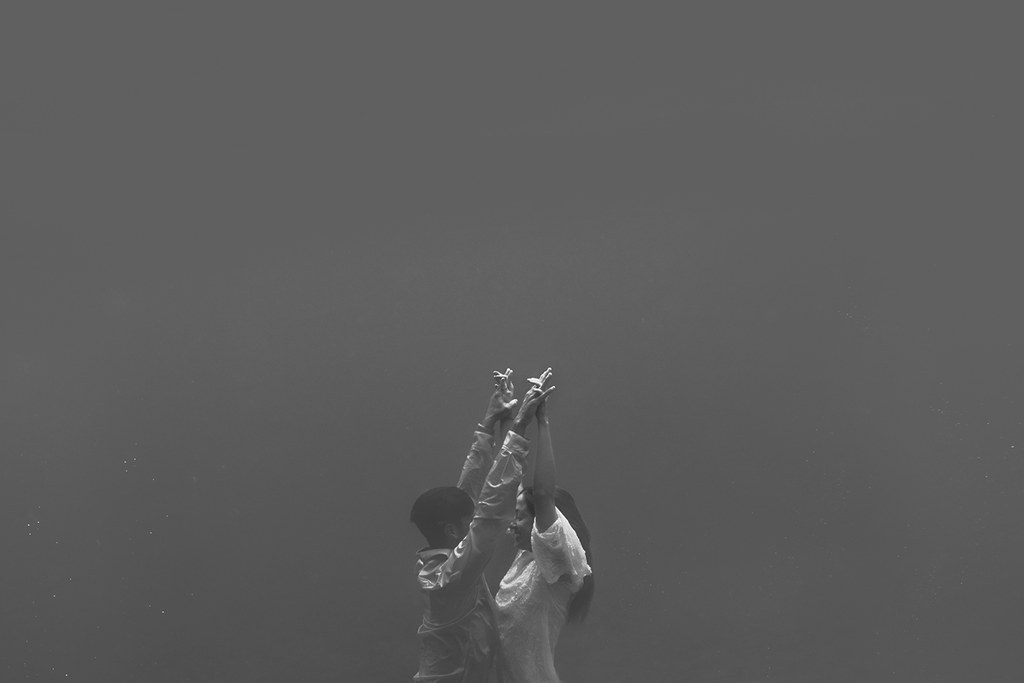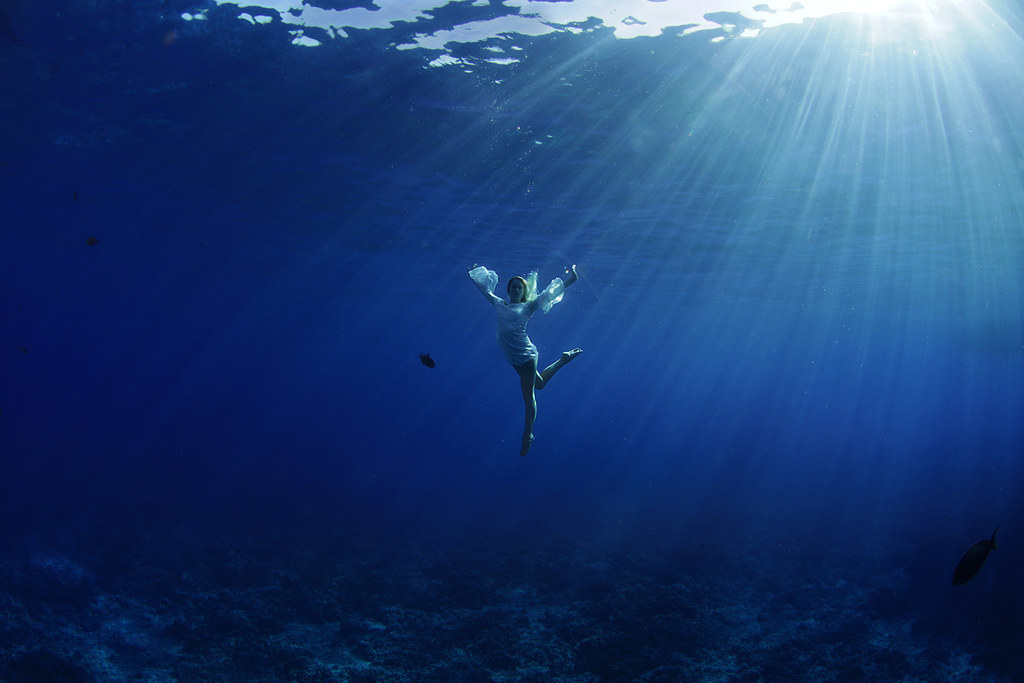 Adam and Shawn-Marie got the designer Joelle Perry to agreed to donate two dresses to the shoot, one of which was her own wedding dress, and they shot the deep water photo series with the happy couple.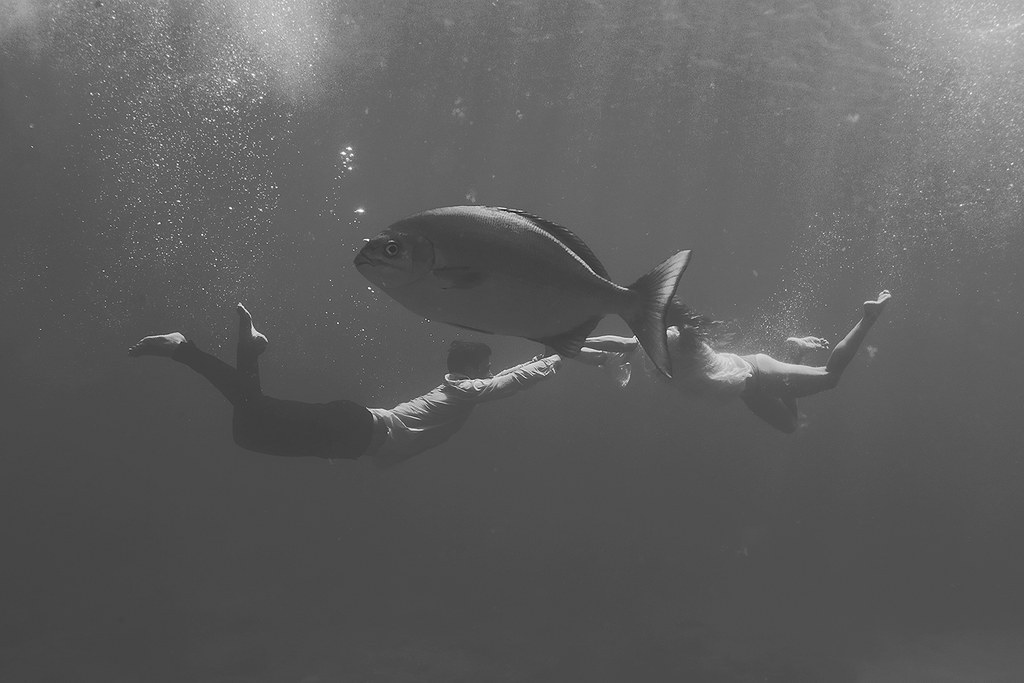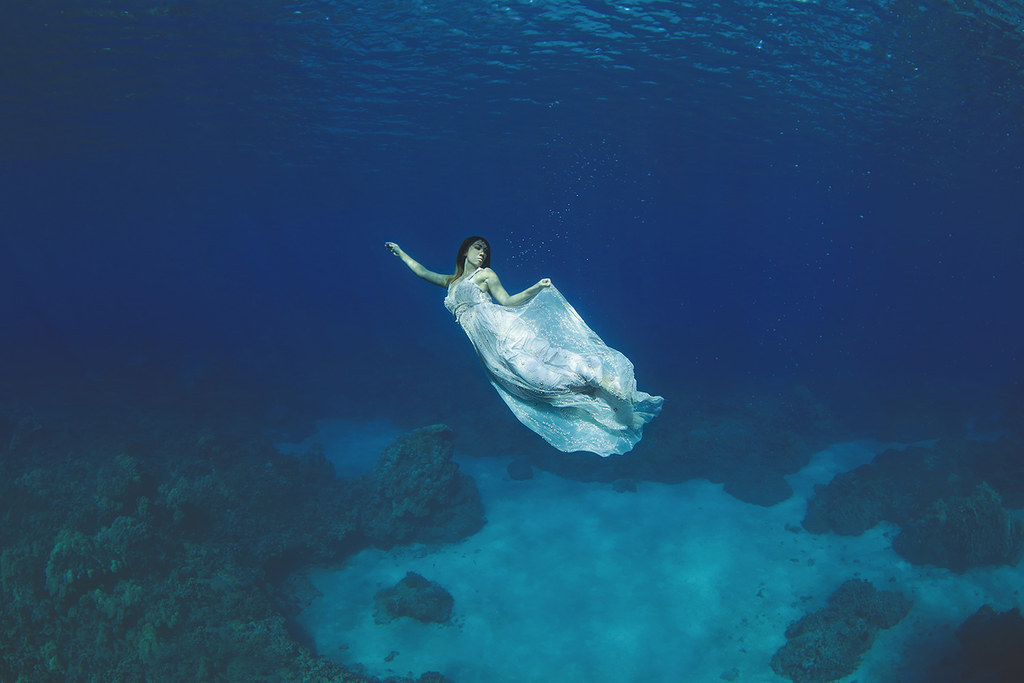 Though most couples feel comfortable only partially in the water, Shawn-Marie told BuzzFeed News, they have found couples who aren't expert divers but want sub-aquatic portraits anyway.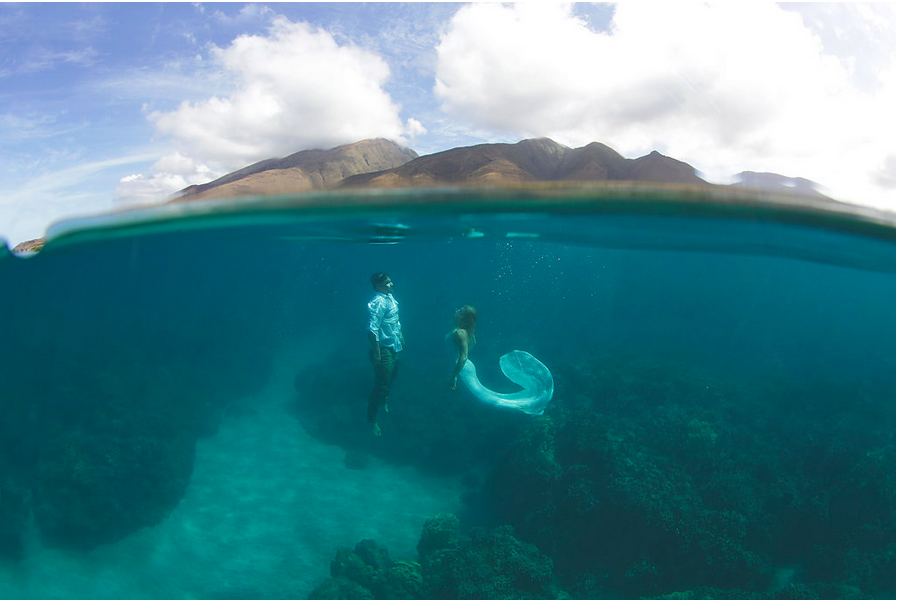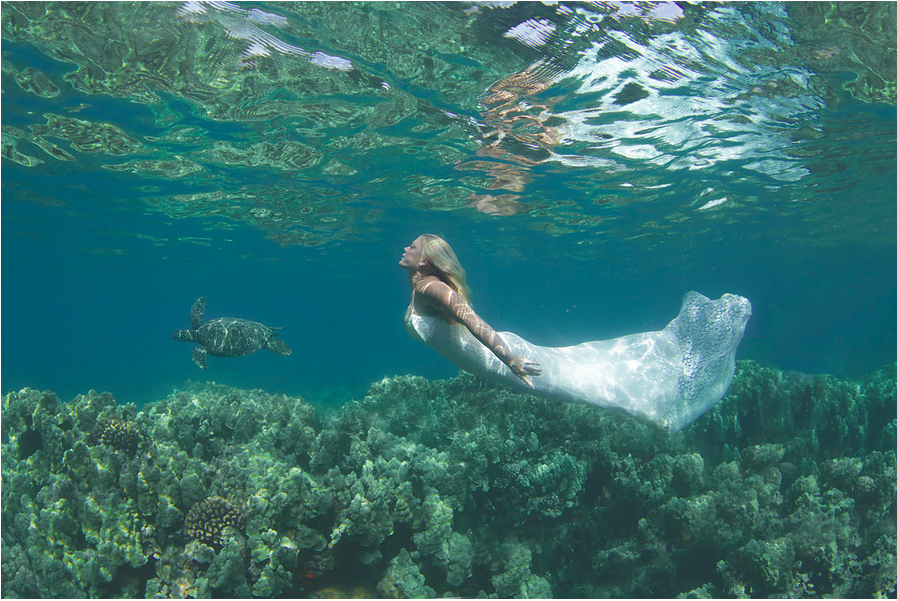 Shawn-Marie and Adam, who live beach-side with their golden retriever Marley, haven't regretted their decision to make the big move. "It's really a dream," Shawn-Marie told Buzzfeed news. "We're so happy."