An 80-year-old historian named Walter Elliot unearthed a forgotten Sherlock Holmes after it had been sitting in his attic Selkirk, Scotland, for nearly 50 years.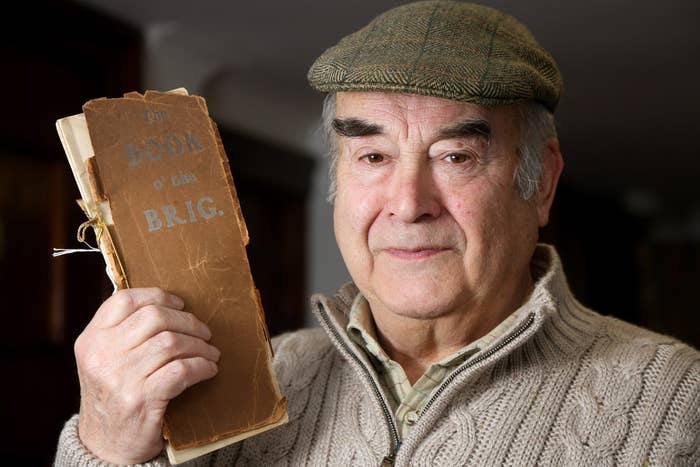 "Usually people would throw out these books or sell them off. It has been in my family for quite a while now," Elliot told The Telegraph. "I have no idea if it has ever been published...I have no idea how many they made and sold."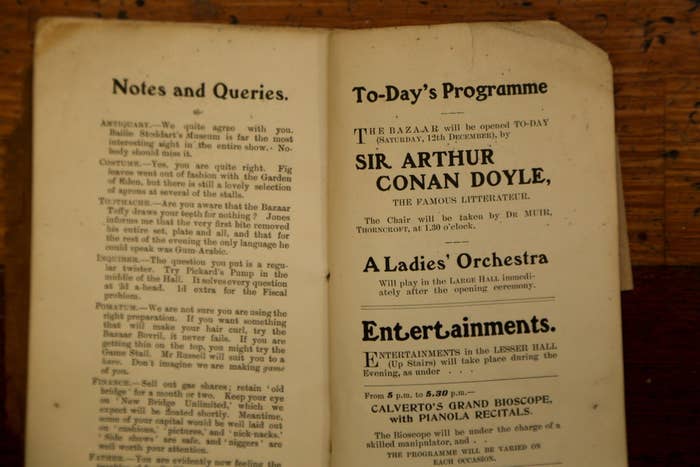 The book is called "Sherlock Holmes: Discovering the Border Burghs and, by deduction, the Brig Bazaar," and is about Watson going on a trip to Selkirk.
"I've always been interested in history and my family has always passed on stories and I suppose this was one of the stories that was passed down," said Elliot. "I've had this book for about 40 or 50 years. I must have got it from a friend because I can't remember buying it from anyone."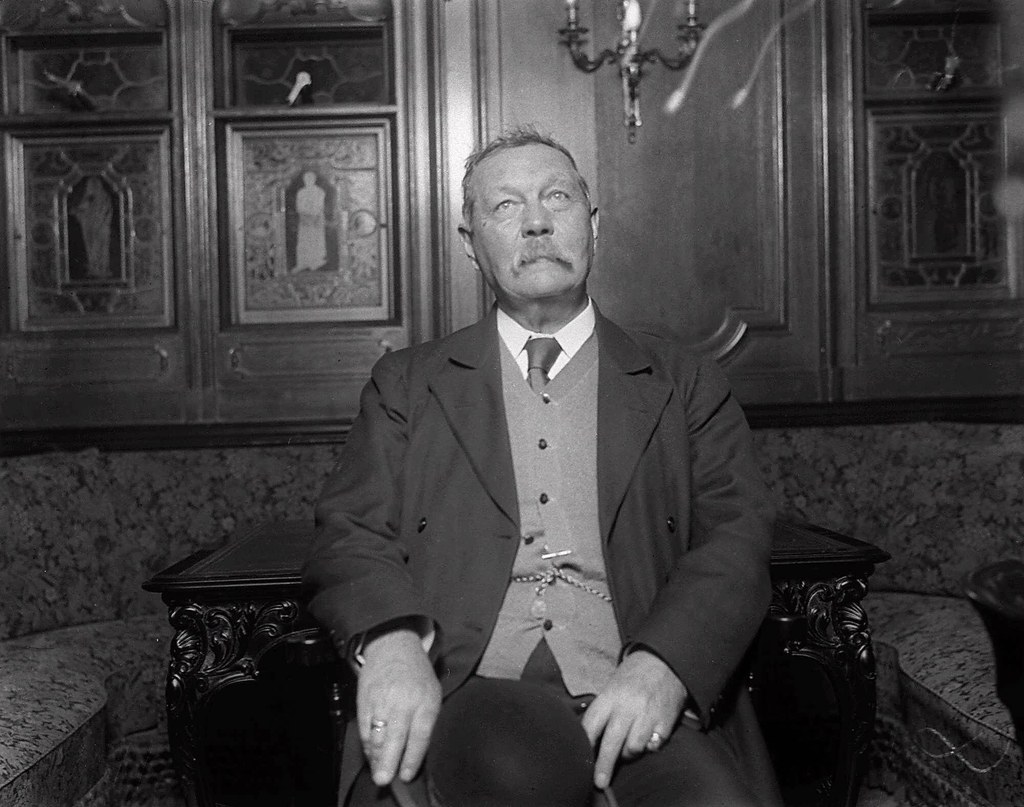 The story is in a 45-page pamphlet called "The Book o' the Brig," and was written in 1904 by Sir Arthur Conan Doyle to help raise money to rebuild a wooden bridge that had been flooded in town.
"I can't remember how much they raised...they wanted it to be a carriage bridge, but they didn't get quite enough for that," Elliot said.
Instead, he added, they built an iron bridge "and it's still there today."
The book has little plot and consists almost entirely of some classic Sherlock-Watson banter:
'And when shall I see you again, Watson? The inquiry into the "Mysteries of the Secret Cabinet" will be continued in Edinburgh on Saturday. Do you mind a run down to Scotland? You would get some capital data which you might turn to good account later.'

"I am very sorry," replied Dr Watson, "I should have liked to have gone with you, but a prior engagement prevents me. I will, however, have the pleasure of being in kindly Scottish company that day. I, also, am going to Scotland."

"Ah! Then you are going to the Border country at that time?"

"How do you know that?"

"My dear Watson, it's all a matter of deduction."

"Will you explain?"

"Well, when a man becomes absorbed in a certain theme, the murder will out some day. In many discussions you and I have on the fiscal question from time to time I have not failed to notice that you have taken up an attitude antagonistic to a certain school of thought, and on several occasions you have commented on the passing of 'so-called' reforms, as you describe them, which you say were not the result of a spontaneous movement from or by the people, but solely due to the pressure of the Manchester School of politicians appealing to the mob.

One of these allusions you made a peculiar reference to 'Huz an' Mainchester' who had 'turned the world upside down.' The word 'Huz' stuck to me, but after consulting many authors without learning anything as to the source of the word, I one day in reading a provincial paper noticed the same expression, which the writer said was descriptive of the way Hawick people looked at the progress of Reform.

'Huz an' Mainchester' led the way. So, thought I, Watson has a knowledge of Hawick. I was still further confirmed in this idea by hearing you in several absent moments crooning a weird song of the Norwegian God Thor.

Again I made enquires, and writing to a friend in the South country I procured a copy of 'Teribus.' So, I reasoned, so - there's something in the air! What attraction has Hawick for Watson?"
But who doesn't love that?