Recently, a hashtag emerged on Twitter intended to mock internet feminism.
Though the hashtag has been around for years, this bout seems to have been kicked off by a tweet from The Blaze talk-show host Doc Thompson.
Which parented quips like: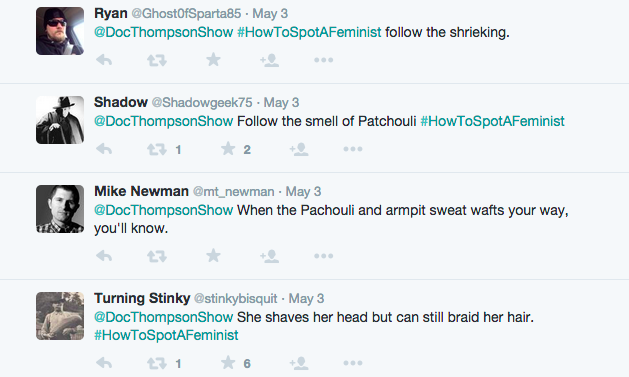 And led to the hashtag breaking off and trending among antifeminists:
But men and women who identify as feminists quickly took notice and cleverly turned the hashtag on its head.
Some actually gave real advice on how to "spot a feminist."
Other skilled Twitter users employed the ancient art of sarcasm.
And a few just straight-up burned.
Still more took a slightly absurdist angle.
And these guys were just plain profound.
Carry on, Twitter feminists. 👏👏👏