Discover Which Weird Extinct Animal You Are!
AKA the nightmare-fuel early velvet-worm ancestor that's sort of an underwater arthropod. Only sort of. (It's from the Cambrian period and TBH everyone's confused about the odd explosion of creatures that appeared back then) The Hallucigen prefix of its name stems from the fact that its discoverers literally thought it looked fake, like some sort of terrifying hallucination! Scientists have determined which end is its head now, at least. I suppose this result means you're mystifying, unreal, and generally tend to act in a way that confuses people. Congrats!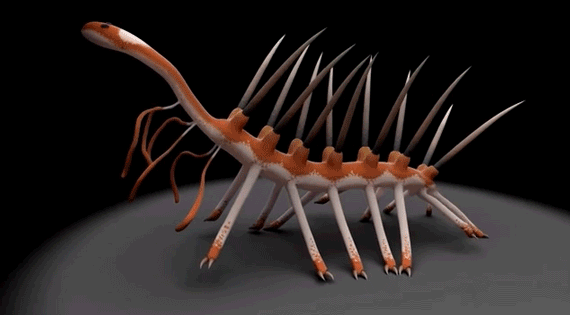 AKA the really freakin' weird elephant with a snow shovel hanging off its face. That would come in handy, I suppose. Though Platybelodon was a herbivorous land mammal in the non-snowy parts of Asia, so maybe not. Its name means "flat tooth", (real creative, I know) and your comparison to this gem might mean you're unassertive when it comes to conflict, quick to laugh at things, or have a strange affinity for salad. Congrats!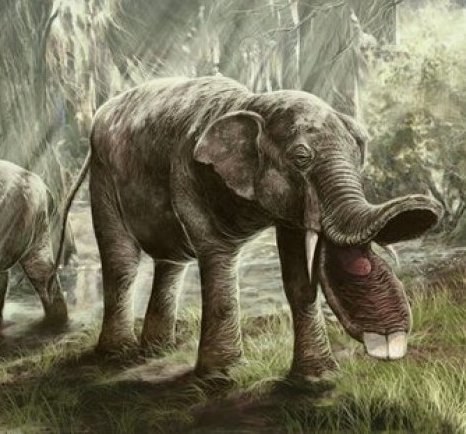 AKA the awkward giant chicken of the prehistoric bird family. This slightly derpy-looking jumbo chicken is actually kind of terrifying when you realize that it stood 3 metres tall, weighed over 600kg, and ate meat... This result might suggest that you sometimes come off to people you meet as being either physically or mentally intimidating. Whether it's your sheer bulk and muscle or your dizzying intellect I'd just go with it like Dromornis does. Congrats!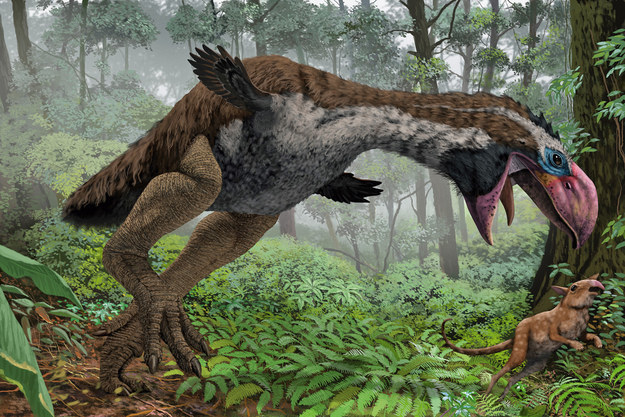 AKA the lovably WTF hipster lizard-seal that swam around the waters of Triassic Asia. Atopodentatus had a confusing set of teeth and an even more confusing diet, being the first herbivorous marine reptile on the planet by about 8 million years. Atopodentatus was eating salad long before the Kardashians even knew what a leaf was. Perhaps this match means that you eat strangely, or perhaps you just like to stand out from the crowd. Do you like to make unusual fashion choices and listen to off-beat music? Does exclusively Indie music that no one's ever heard of sound like you? Oh good! You're just like Atopodentatus. Congrats!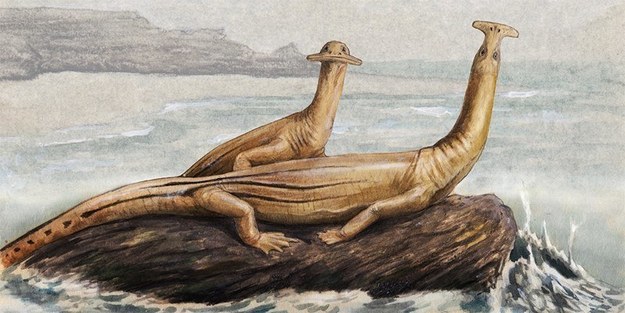 AKA a whale with legs! This ancient whale ancestor tried and failed to live his best life both on land and in the water. However, Ambulocetus' transitioning limbs (going from digitized feet to flippers!) made him super awkward on land but too slow to live super-effectively in the water. Thus, he was sort of screwed from the get-go. I guess this result means you tend to get yourself in too deep in troublesome situations or that you're very ambitious. You're probably also super optimistic, so congrats!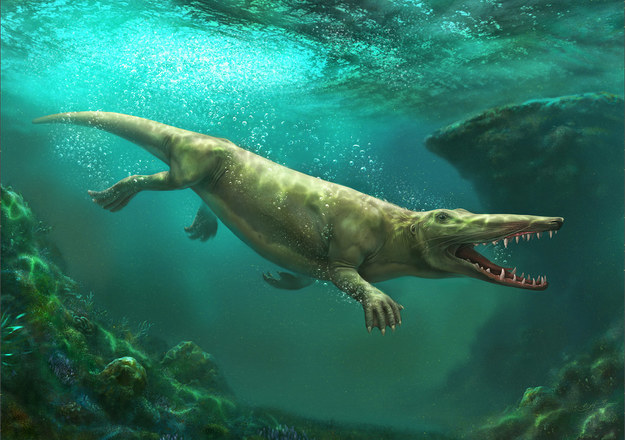 AKA that one dinosaur with the weird grabby claws that's never up to any good. You wouldn't want to give Epidexipteryx your Netflix password because he would definitely leech off your account until his extinction. Don't be fooled by his snazzy blue tail feathers or his schmancy clasification, (apparently he is considered a small paravian dinosaur) because he was obviously one of the shadiest dinosaur of the Jurassic period. Not to worry about getting Epidexipteryx as a result, though; you probably just come across as a bit of a schemer, which is another way of saying you're clever. Or you just like to plan things. Either way, congrats!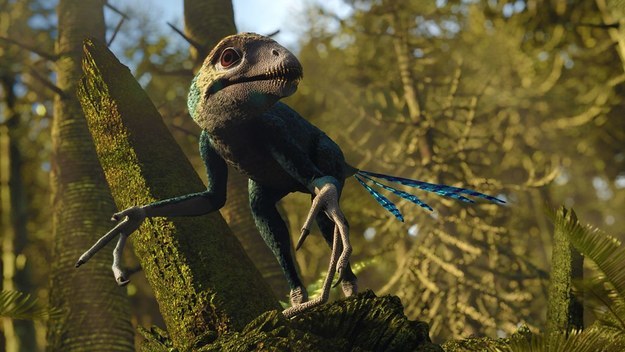 AKA the magical screaming lizard with the real extra back feathers that look like backward hockey sticks! This colourful late Triassic reptile was probably a sassy one. If he didn't like the dress you were wearing or thought your tie didn't match your pants he would definitely let you know. Since you got Longisquama you probably like to speak your mind. People likely appreciate your honesty most of the time, but there's a good chance you occasionally take things too far. You also might just like hockey. Either way, congrats!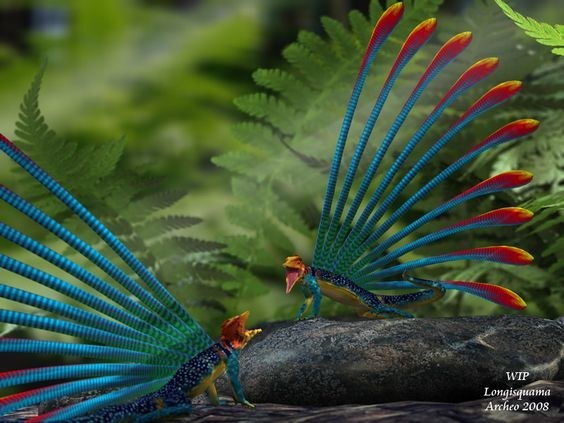 AKA the lil' Cambrian dude with the snoot! The snoot is called a proboscis and Opabinia probably used it to ferry food into its mouth (Om Nom Nom). Lots of fossils of this guy have been found in Canada's Burgess Shale, so he probably likes Maple Syrup and rides a polar bear to his day job as a hockey analyst. Seriously, though, Opabinia is pretty unassuming and is certainly equal parts creepy and adorable. I guess this result means you appreciate the simple things, like being able to eat without much effort and being capable of successfully evading predators (or in your case, conflict). Congrats!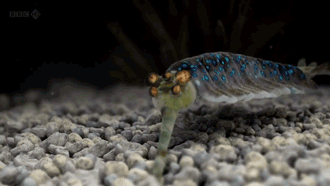 AKA the freakishly huge giraffe bird! Apparently the Quetzalcoatlus sat as tall as a giraffe and had a 30 foot wingspan. Why this enormous flying dinosaur spent its time sitting down I have no idea...maybe Quetzalcoatlus was super vain and spent all day staring at itself in bodies of water? Who knows...anyways, apparently it lived in the late Cretaceous and was named after Quetzalcoatl, the Aztec feathered serpent god, which is insanely cool. Really, this was a pretty cool dinosaur, or at least it would have been IF IT EVER GOT OFF ITS LAZY BUTT AND ACTUALLY USED THOSE GIGANTIC WINGS! Getting Quetzalcoatlus as your match suggests you have good self-esteem and inspire respect and appreciation among your peers, but also that you might have a tendency toward laziness...congrats!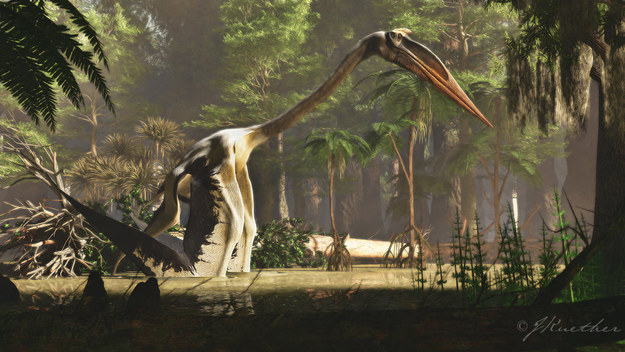 AKA the Cretaceous tickle chicken! (A truly horrifying nickname!) Therizinosaurus (which actually translates to "scythe lizard") was apparently most likely a herbivore, but I'm skeptical with those Wolverine claws. (Hugh Jackman, where you at). Scientists are going off of only a few pieces of its skeleton, since the Therizinosaurus is apparently elusive and shady, so it's really quite difficult to say much else. Since you got this result you must be shady and difficult to read, too. I mean, you're also probably good with your hands, if that makes you feel any better. Congrats!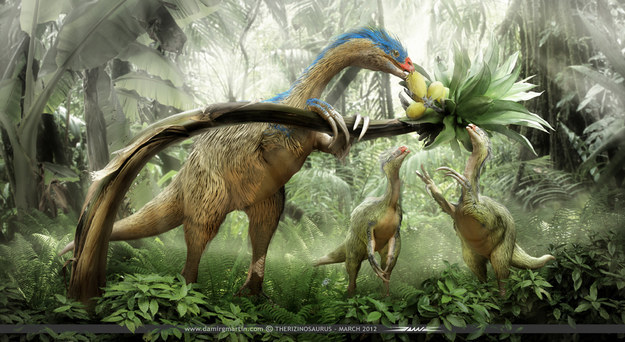 AKA the sort of adorable, sort of stupid snout-horned deer that hung out North America for 8 million years. IDK to be honest...apparently the males had the strange nose horns and would fight with them, which just makes for a weird image. I feel like Synthetoceras is the pubescent adolescent of the ancient deer ancestors...modern deer probably come across pictures and mutter "oh, we don't talk about those 8 million years..." This result suggests one of two things; you either get talked about all the time or hardly at all. So either you have a reputation (good...or bad) or you never do anything worth gossiping about (which is probably mostly a good thing). Congrats!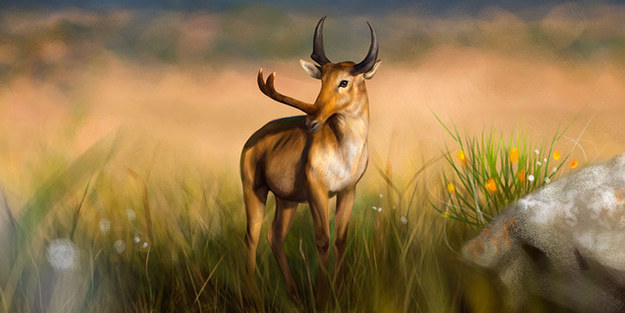 AKA the dank undercooked turtle! Odontochelys is literally a turtle missing the upper half of its shell, which is super awkward. He's naked, needs more time to evolve, and is honestly just feeling so attacked right now. Check back with him in around 50 million years. This result might mean you are feeling overwhelmed by life at the moment and just want everyone to leave you be to sort things out for a while, which is totally cool. Either that or you're super self-conscious. Congrats!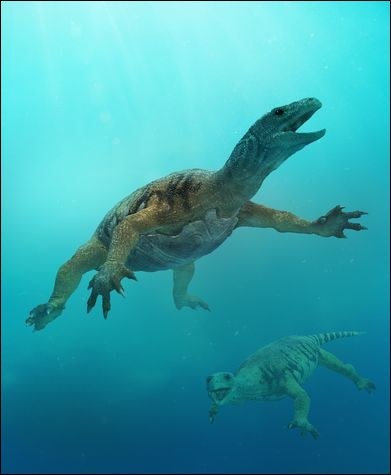 AKA the horrifying predatory hippo that terrorized North America for 6 million years. Literally. A. Hippo. Pig. With. Carnivorous. Teeth. Archaeotherium was pretty much a badass predatory cow, to be honest. He did eat plants sometimes, but mostly he fed on unsuspecting deer. This result might mean you're pushy and stubborn, or it might indicate that you need to eat more vegetables. Congrats!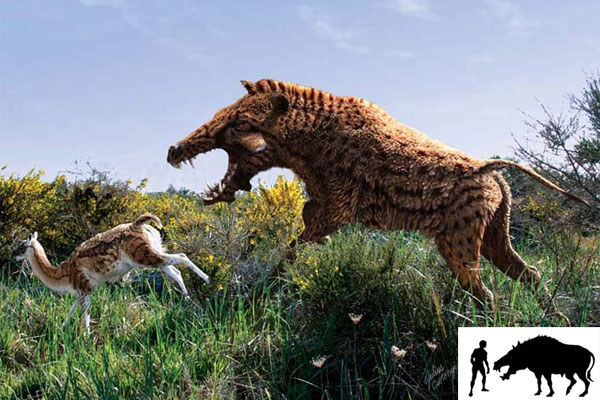 AKA the ancient Siberian Unicorn! Elasmotherium was a mammoth-sized fuzzy rhinoceros with ever-growing teeth and a horse-like gait! The use of its horn remains a mystery; it might have been for foraging, attracting mates, or driving away competitors...or it could just be full of unicorn dust. This result most likely means you're whimsical, cheerful, and like to daydream. Congrats!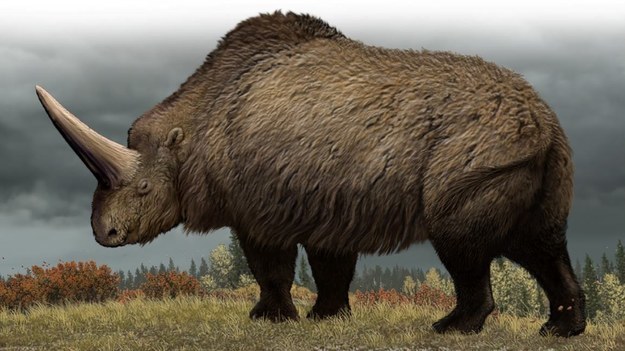 AKA a species that just looks like a cat but is apparently not a cat...? Hoplophoneus belongs to the family Nimravidae, the "false cats" of the neogene period. Kind of like sub-par saber-toothed cats. Don't worry, though, they put on a very convincing act despite their shorter-than-average-big-cat-size legs and lack of septum in their auditory bullae (apparently cat ears do have a septum in their auditory bullae!) Since you're Hoplophoneus you are probably either the odd one out in your family or the sole voice of reason in your friend group. Though that's not to say you're an outcast, since most likely everyone really likes you (you're one of the better looking prehistoric mammals, after all!) Congrats!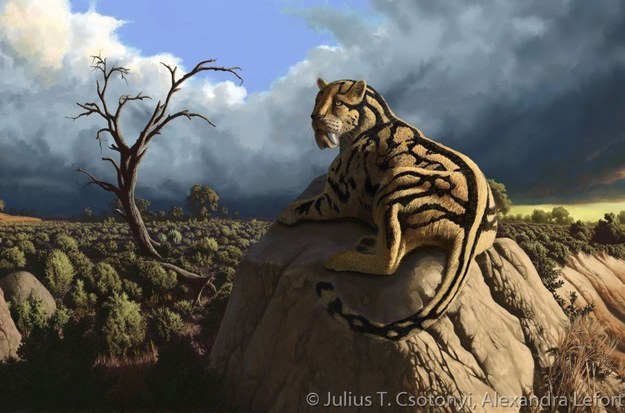 AKA the...one-fingered dinosaur? Quite frankly Linhenykus' existence is unnerving, to say the least. There's something deeply unsettling about a two-legged running thing with nothing but a pair of sharp nubbins for arms. What if it fell over? What then? Apparently Linhenykus ran around the deserts of late Cretaceous Mongolia, shocking the other dinoasurs with its single digit (the only non-avian dinosaur with this poorly thought out trait, apparently). This result suggests that you are creative and like to challenge authority...but you might also generate some very dumb ideas sometimes. Congrats!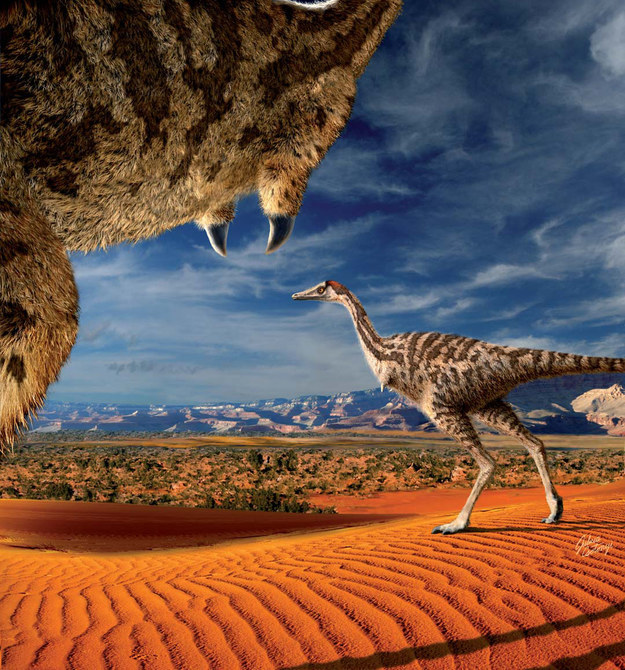 This post was created by a member of BuzzFeed Community, where anyone can post awesome lists and creations.
Learn more
or
post your buzz!