A couple of weeks ago, Whitney Port, former star of The Hills and The City, gave birth to a baby boy named Sonny.
Since then, she has been blessing us with photos of him. And I am here to draw your attention to them, because, let me tell you, he is completely adorable.
First, just look at him moments after he arrived in the world. His cheeks! His hair! His kinda confused and sleepy expression!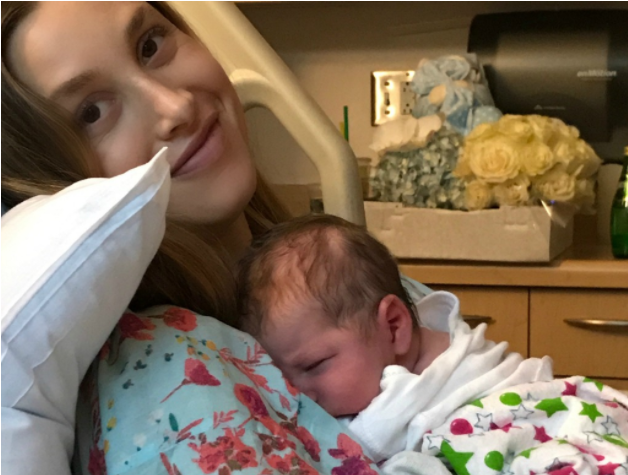 In fact, smiling in his sleep is something Sonny does a lot. Warning: This video will make your heart explode.
Aren't they just the cutest family you've ever seen?
And, finally, if you haven't died of cuteness overload yet, I present to you the most perfect picture of all time...