Coleen Rooney has confirmed that she and husband Wayne are expecting their fourth child.
Coleen announced the news on Twitter, revealing that she was "so happy."
And it's clearly a sentiment Wayne shared, as he retweeted the message.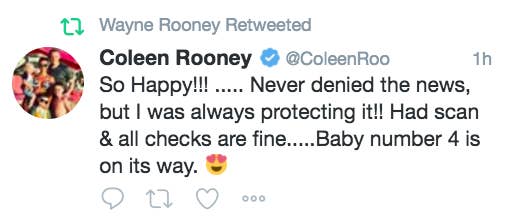 The news came as quite the surprise, though, considering that back in June, these photos of Coleen on holiday prompted pregnancy speculation.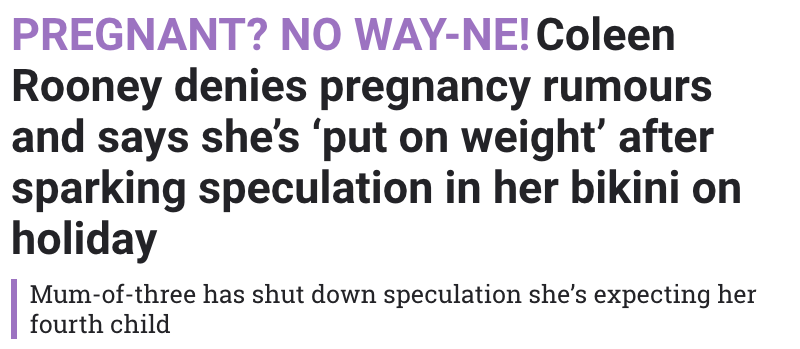 Which she responded to by saying she'd "put on weight," managing to avoid confirming or denying the pregnancy until she was ready.
Coleen and Wayne, who have been married since 2008 already have three sons – Kai, Klay and Kit. However, Coleen recently revealed that she'd like to add a girl to their brood.
Speaking to New magazine, Coleen said:
I can imagine having a girl. I've got a massive family, so I'm around girls as well as having boys myself. I'm not desperate but a girl would be nice as part of the family.
Congratulations, Rooneys!