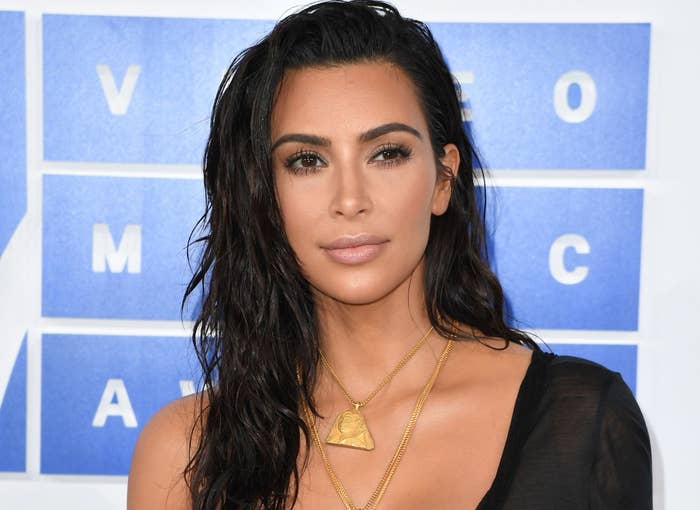 1. She's the highest paid and most famous reality star in TV history. In 2016, Forbes estimated her net worth at $51 million.
2. She's also the focal point of the longest-running reality TV show in history. That's right – Keeping Up With The Kardashians will have been on our screens for a decade this October.
3. And she works hard on it. She often shoots for 10 to 12 hours a day – more, if there's a particularly big storyline.
4. Plus, since the show first aired, E! has broadcast over 200,000 total minutes of KUWTK. Enough footage has been captured to show the programme for 24 hours for 150 days.
5. And Kim's wedding to Kris Humphries is still responsible for the most-watched day in E!'s programming history.
6. Oh and let's not forget, she's also an executive producer on the most successful, longest-running reality show of all time. But, yknow, if you want to think the show made itself and remained on air for a decade by accident, go ahead.
7. Kim has done a hell of a lot to empower women.
8. She normalised the curvaceous female body at a time when it really wasn't "in fashion."
9. She gave confidence to a whole bunch of women, some of them famous, whose body types had previously been underrepresented.
10. She's also part of a powerful family of creative women, who hustle hard, and their show proves that men come and go, but their relationships remain constant.
11. And she also embraces her body and sexuality – with, for example, nude selfies – in a world which repeatedly tells girls and women that they shouldn't be proud of either.
12. She's allowed her fertility struggles to be documented in such intense detail that we've seen everything from vaginal examinations, IVF treatments and descriptions of her placenta attaching itself to her uterine wall so badly after giving birth that a doctor had to reach inside her and scrape it away with his fingernails.
13. In doing so, she's broken down many taboos surrounding female fertility, the process of pregnancy and birth, and made women feel less alone.
14. And after being likened to a killer whale while pregnant with North, and accused of faking her pregnancy with Saint, she took a powerful stand against pregnancy body-shaming. She reminded the world that "everyone's body is different and every pregnancy is different!"
15. She also took a stand against slut-shaming after the backlash over her posting a nude selfie, writing an impassioned essay: "The body-shaming and slut-shaming — it's like, enough is enough. I will not live my life dictated by the issues you have with my sexuality. You be you and let me be me."
16. Kim harnessed the power of social media much earlier than many other celebrities, who, in 2009, were still using Twitter as a way to talk about what they'd eaten for lunch that day. In fact, Kim caught onto the idea that the platform could be used for self-promotion, connectivity with fans and even used her followers as focus groups for her various products.
17. As a result, she was savvy enough to recognise that digital and mobile media was ~the future~ and created a mobile game, Kim Kardashian: Hollywood. You may have heard of it.
18. Since its release in 2014, it's been downloaded 45 million times, played for over 5.7 billion minutes, generated $160 million and earned Kim $45 million. Last year it made up 40% of her income.
19. Then she created the best personal branding product of all time, in the form of her personalised set of emojis. So many people downloaded them in the first few minutes of their release that they crashed the entire Apple Store.
20. And within days, Kimoji had a spot on Apple's top-grossing apps chart. That, as well as Kim Kardashian: Hollywood, meant that she was the only celebrity with two money-making apps in the chart.
21. Oh, and then she launched a third app, the Kim Kardashian West Official app, most of which sits behind a paywall, which was downloaded half a million times in the first 24 hours of its release.
22. Let me break this down: Kim's three apps collectively generate revenue in the hundreds of millions of dollars – money that makes her E! Paycheck for KUWTK look miniscule.
23. Basically, Kim has commodified the very act of living so effectively that the revenue she generates from being filmed in every day life is just a fraction of what she makes from allowing people to see photos, videos and cartoon depictions of the life already being captured on camera.
24. In short, she has monteised her life and created an empire.
25. Kim has helped destigmatise interracial relationships – something to which Kanye West can attest.
26. In fact, they became the first interracial couple to ever grace the cover of Vogue.
27. She's also used her platform to speak up about racism, penning a thoughtful essay on the subject after North was subjected to racist abuse during a flight.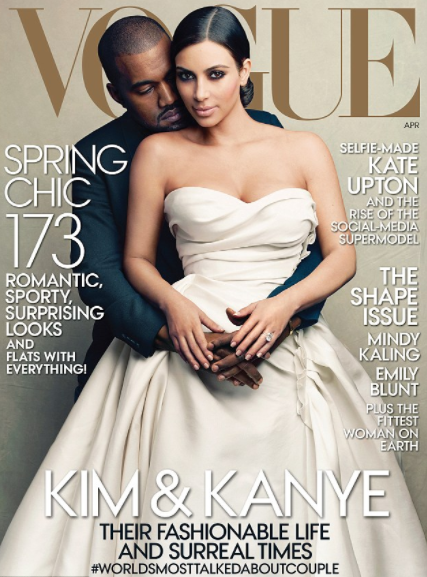 28. She released the most iconic single of all time, "Jam (Turn it Up)."
29. And also donated the proceeds to cancer research.
30. She's made contouring a mainstream beauty technique, and our chiselled faces have her to thank.
31. Oh and she's now making money from that, too, by launching her own contour kits.
32. Like everything else she does, they also sold out within hours.
33. She's used her fame to comment on politics. Since the election, she's made her disapproval of many of Trump's decisions clear. She visited the Planned Parenthood headquarters in a show of solidarity for the organisation. She tweeted statistics which proved that gun crime kills more Americans than terrorist attacks after Trump's attempted travel ban, urged citizens to write to their senators to protect healthcare, and revealed her disgust at Trump's ban on transgender people from the military.
34. Oh, and her activism doesn't stop there. Kim's also made it her mission to campaign for gun control. She even visited the families of gun violence victims on KUWTK to raise awareness.
35. AND she's worked tirelessly to raise awareness of the Armenian genocide, her letter to genocide deniers was even turned into a full-page New York Times ad. "Advocating the denial of a genocide by the country responsible for it—that's not publishing a 'provocative viewpoint,' that's spreading lies," she wrote. "It's totally morally irresponsible, and, most of all, it's dangerous. If this had been an ad denying the Holocaust, or pushing some 9/11 conspiracy theory, would it have made it to print?"
36. And to the people who think she's massively materialistic and selfish, did you know she donates 10% of her earnings every year to charity?
37. Plus, if you thought she got more rich and famous from her wedding to Kris Humphries, you might want to know that she donated the value of the gifts she received – estimated at over $200,000 – to the Dream Foundation.
38. Turns out part of her success might be down to just being a thoroughly decent person. Shocking, right?! For example, she asked for donations to be made to a children's hospital in Chicago rather than gifts at her baby showers, and one year she made a visit to a children's hospital on Christmas Eve.
39. Kim is also successful because she really, really cares about her fans. She once flew out every person she follows on social media to LA for a brunch to celebrate her birthday.
40. And she does things like travel half-way across the country to surprise her most loyal supporters on their birthday.
41. And if you still think that she's only famous for a sex tape, shall we just consider the fact that Kim has managed to overcome that violation and refuses to disappear in a society that has tried for TEN YEARS to shame and belittle her into doing so? I kinda think that deserves fame.
Goodbye.