The Full Trailer For "Rob And Chyna" Is Here And It's Fucking Wild
Never let it be said that the Kardashians don't bring the drama.
When Rob Kardashian and Blac Chyna got together earlier this year, they were the most unlikely pairing.
And it wasn't long before they got engaged, announced a pregnancy, and signed a deal for a reality TV show.
Now the full trailer for Rob and Chyna has landed and JFC, it is quite something.
It begins nicely enough, with them hugging and kissing.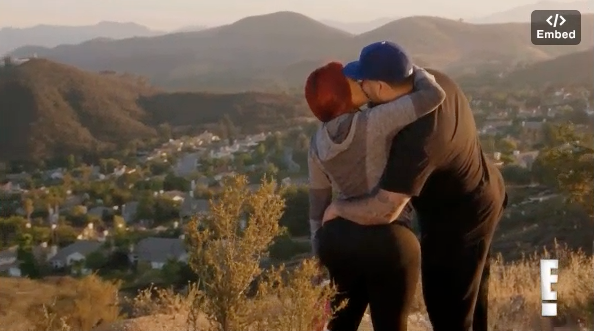 And Rob stroking Chyna's baby bump, which is cute.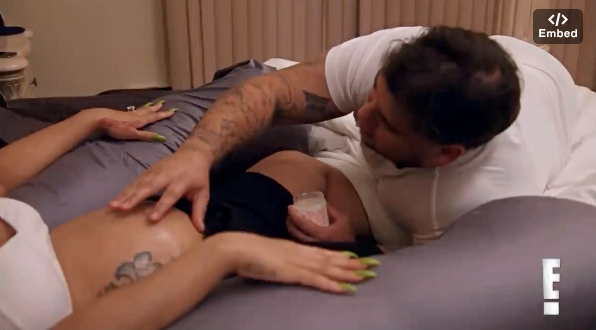 Things get a bit random when they go and ~make it rain~ in a strip club.
Before Chyna twerks in the pool.
Khloé Kardashian turns up with a problematic hairstyle.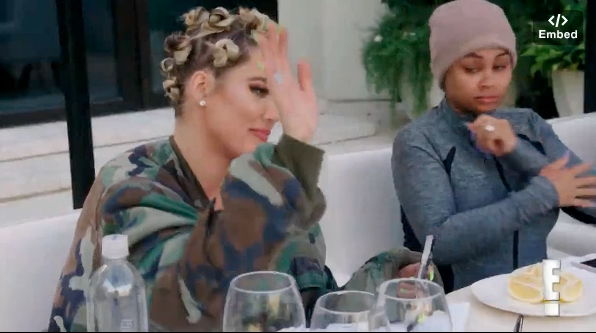 And we're also treated to a horrifically graphic shot of Chyna getting her tongue pierced.
But it's when we get to the specifics of their relationship that it gets wild. Firstly, Rob decides to go through Chyna's phone.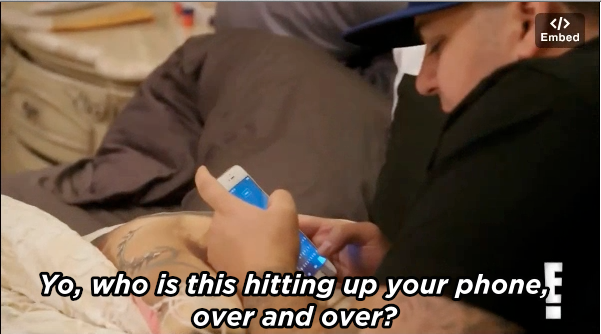 And Chyna wonders why he doesn't trust her.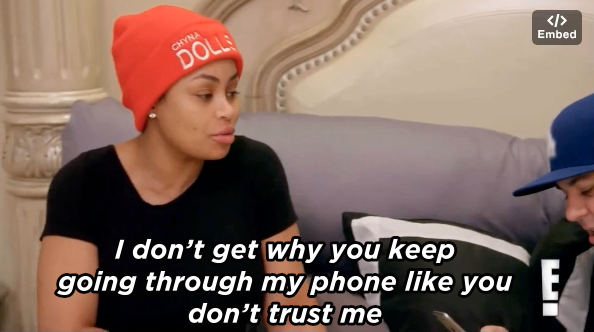 Then Chyna confronts Rob about messages she's seen on his phone.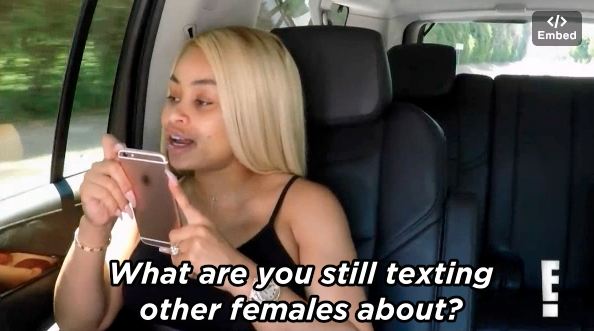 Rob tries to make amends with a bunch of flowers.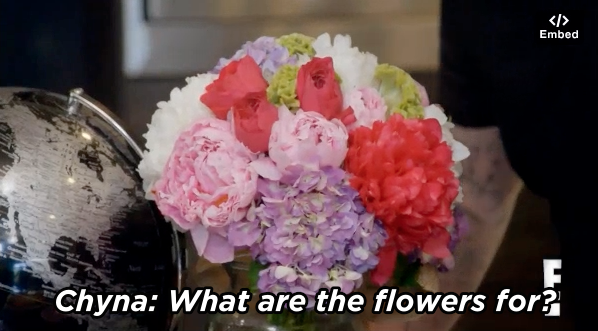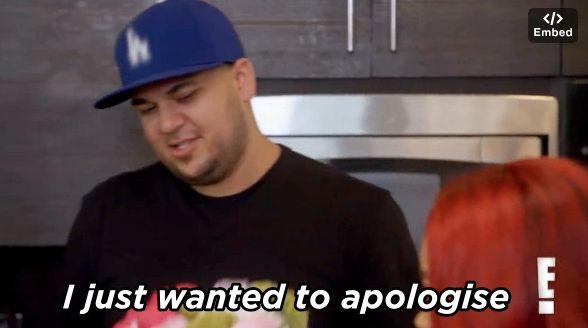 It didn't go down too well.
Like, at all. Because seconds later, Chyna rips the flowers from the vase...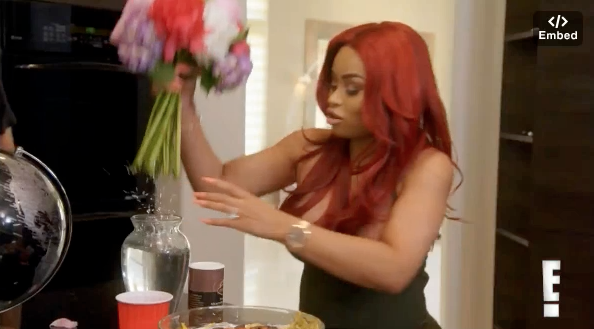 ...storms outside, and chucks them into the pool.
Rob then confesses to Scott Disick that he's not sure whether their temperaments are suited. 😐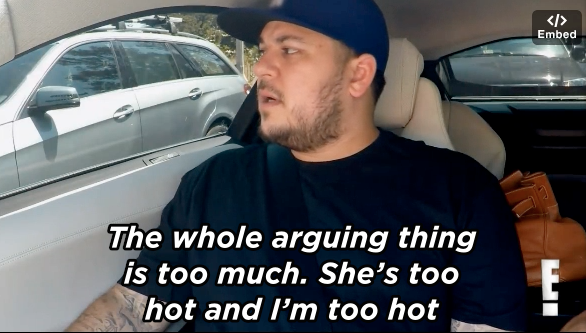 Rob then turns to Kris Jenner for advice.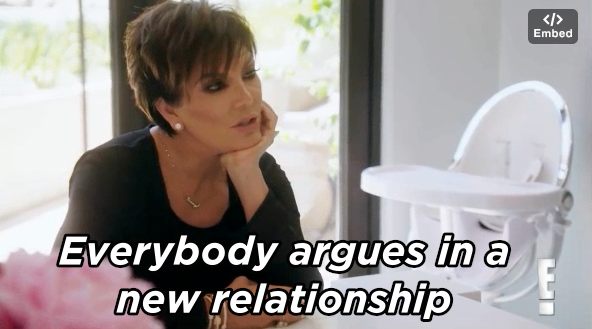 While Chyna cries over the situation.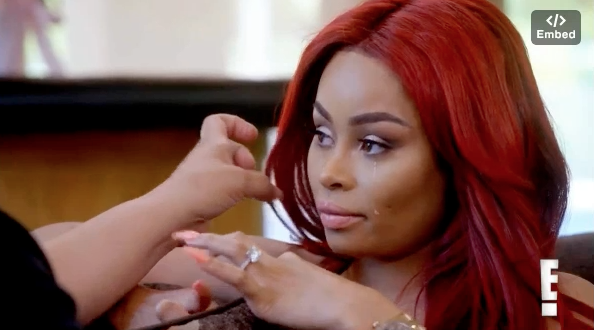 Then this highly un-reassuring conversation happens.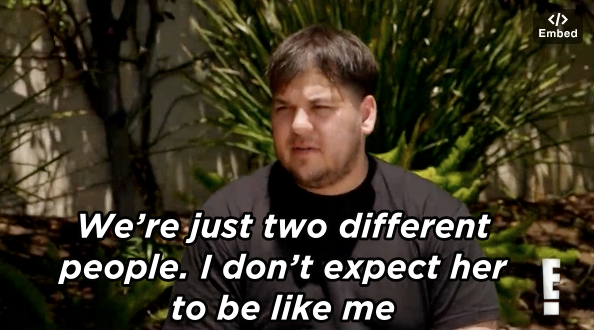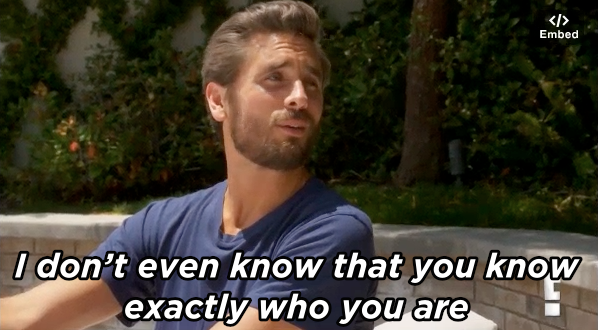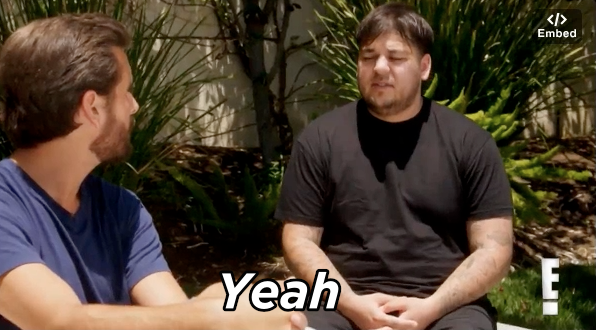 The intensity continues with a talk about Rob's depression.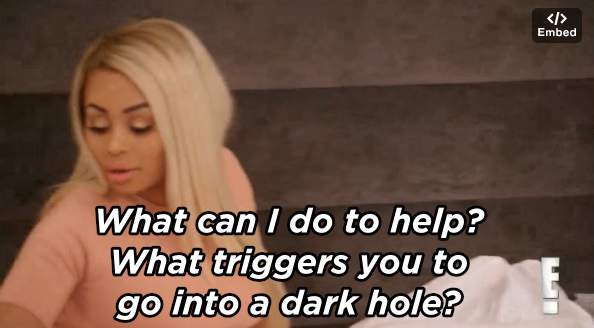 With Kim asking how he will deal with depression once the baby is born.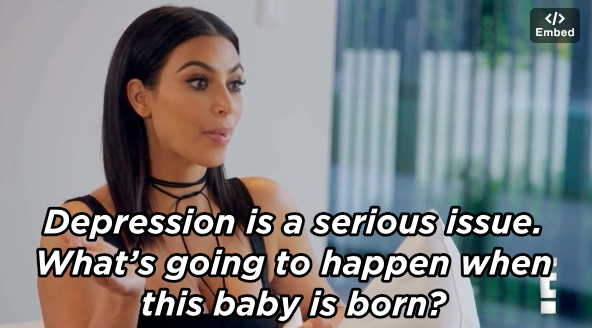 And the whole thing concludes with Chyna asking Rob this serious question.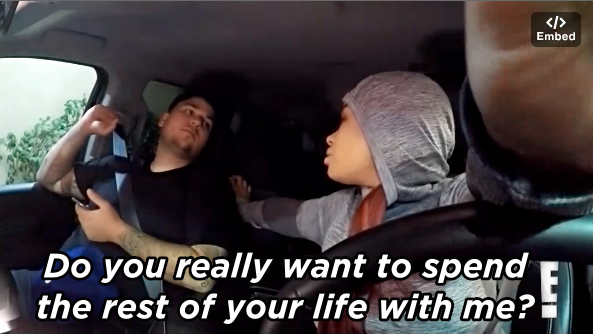 Which Rob does not answer.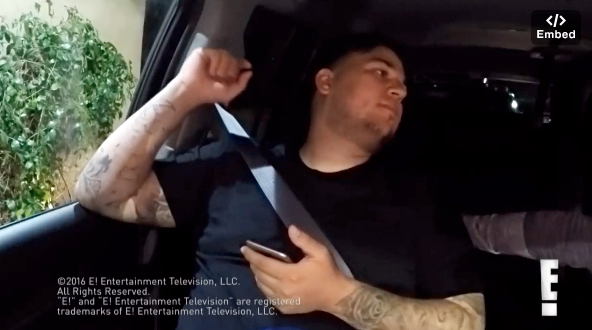 😐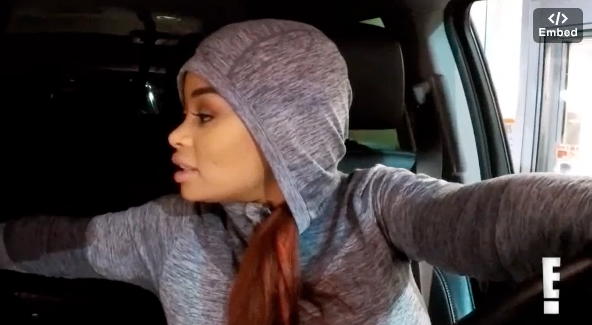 😐 😐 😐 😐