Vanessa Bryant has opened up about having to block fan accounts dedicated to her late husband and daughter, Kobe and Gianna, after her Instagram feed became flooded with photos of them.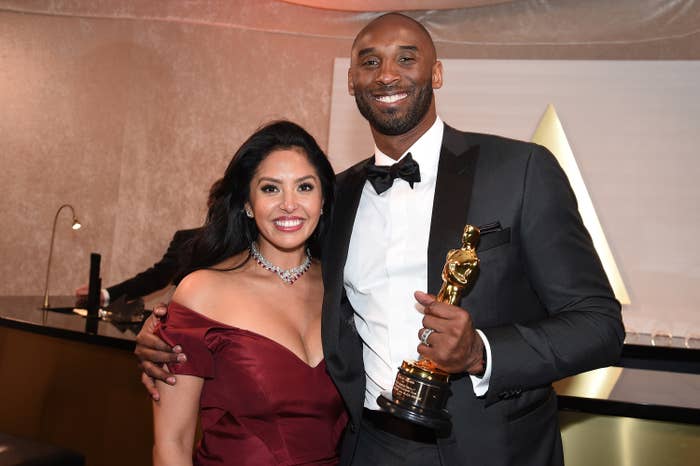 Since then, Vanessa has been open about her grief on social media. Three days after the tragedy, she changed her Instagram profile picture to one of her husband and daughter before posting a family photo and caption in tribute.

"We are completely devastated by the sudden loss of my adoring husband ... and my beautiful, sweet Gianna ... There aren't enough words to describe our pain right now," she wrote in the caption.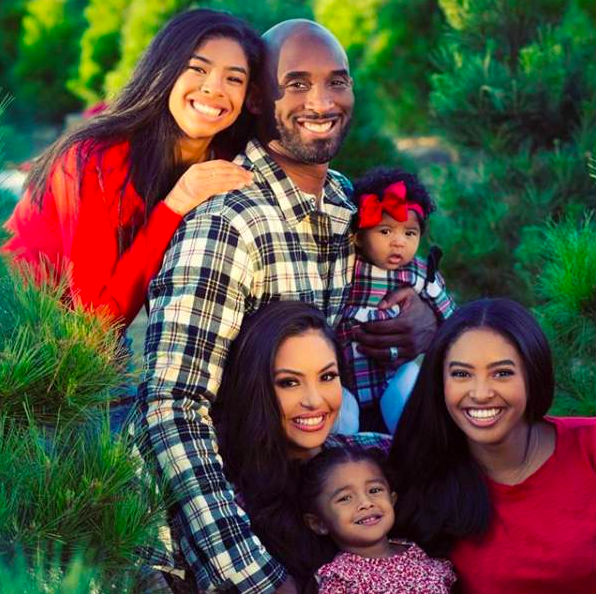 Since then she's also shared photos and videos from a memorial service held for Gianna at her school, as well as a post revealing she'd found an unopened letter from Kobe which she read on her birthday last month.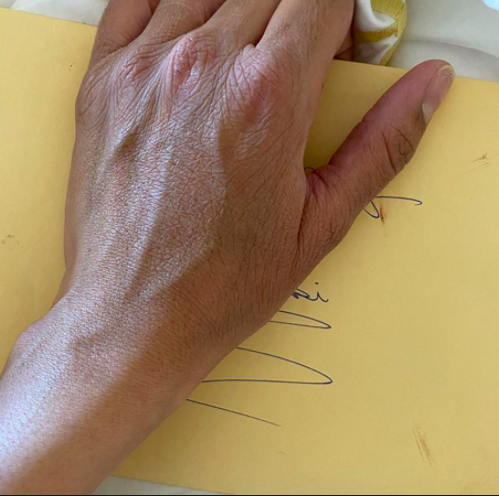 However, Vanessa made her Instagram account private in late January, and has now revealed that both she and daughter Natalia have decided to block numerous fan accounts after finding the constant onslaught of photos of Kobe and Gianna too painful.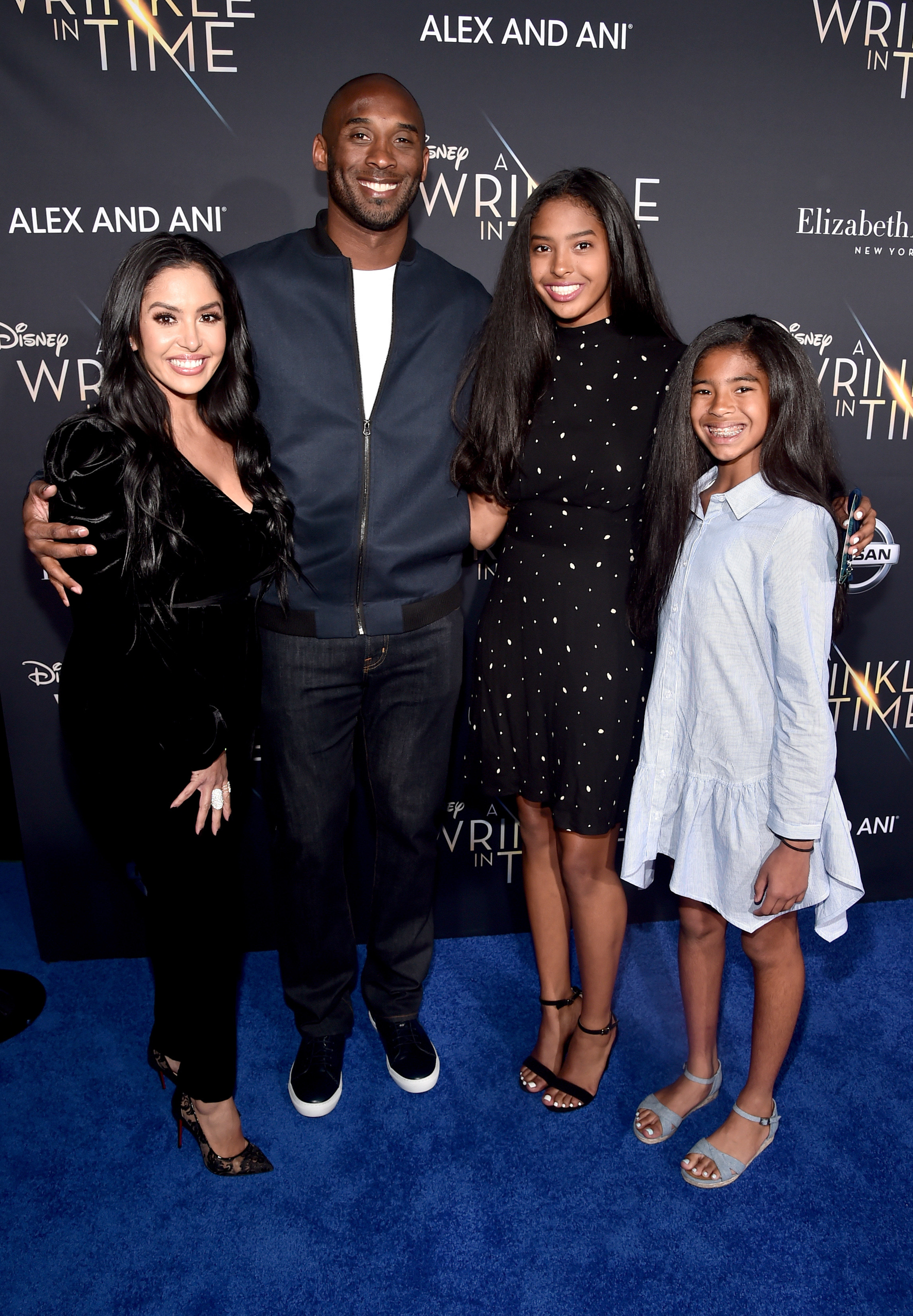 "@NataliaBryant and I have unfortunately had to block fan pages because it's been really hard to go online and constantly see pics of our beloved Gigi and Kobe under every single square of our explore pages," Vanessa wrote on her Instagram story yesterday.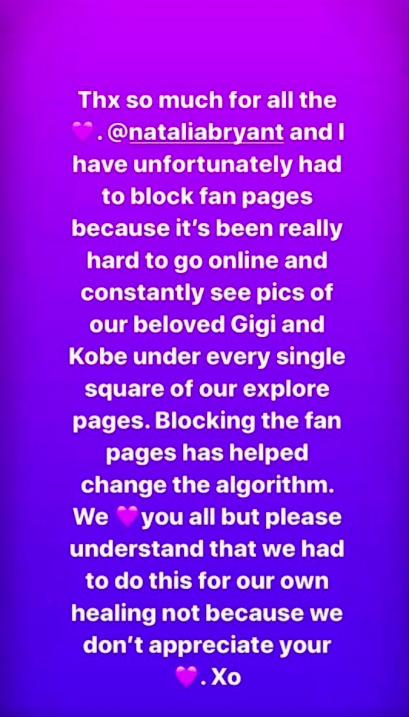 "Blocking the fan pages has helped change the algorithm," she added.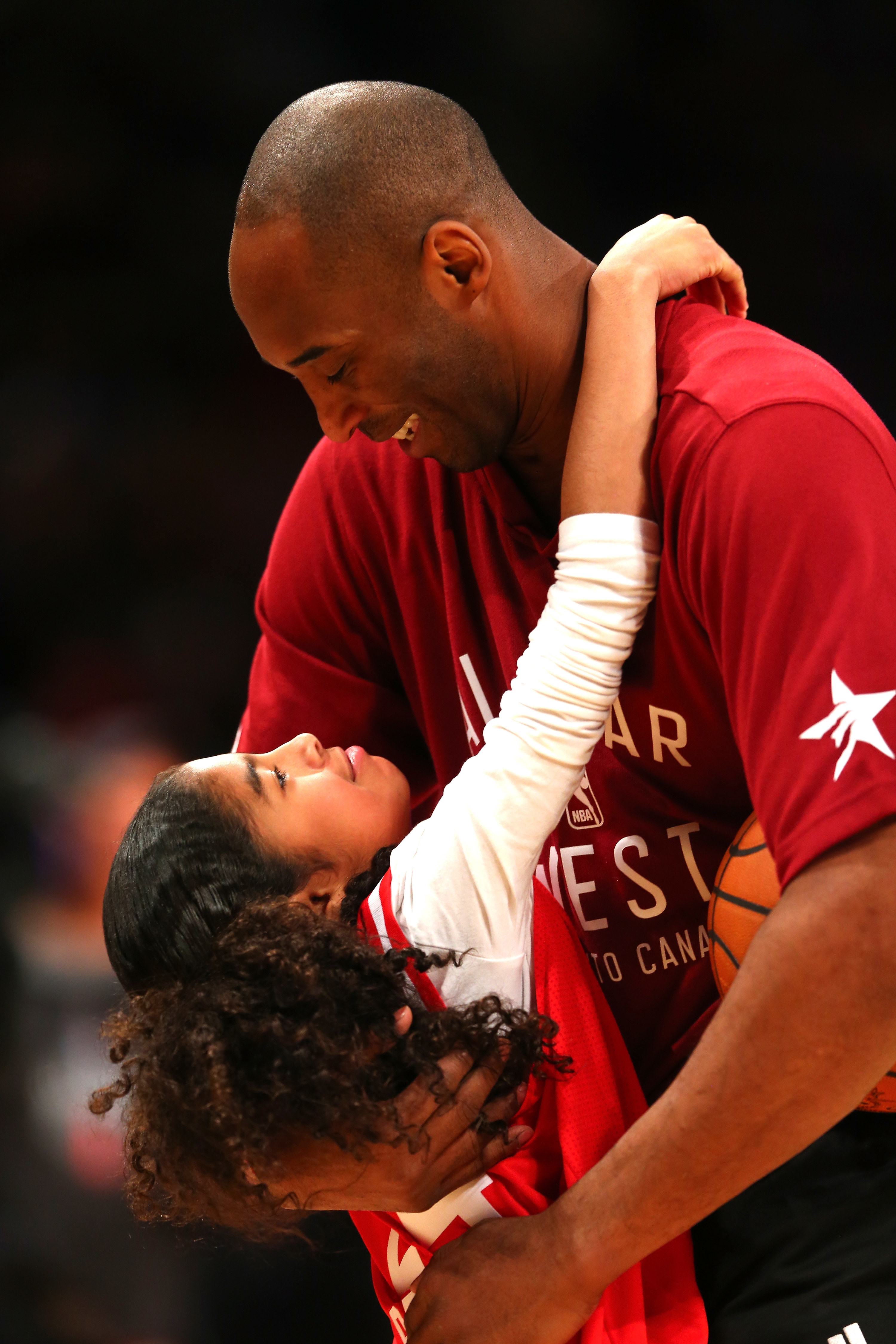 "We 💜 you all, but please understand that we had to do this for our own healing, not because we don't appreciate your 💜," she signed off the post.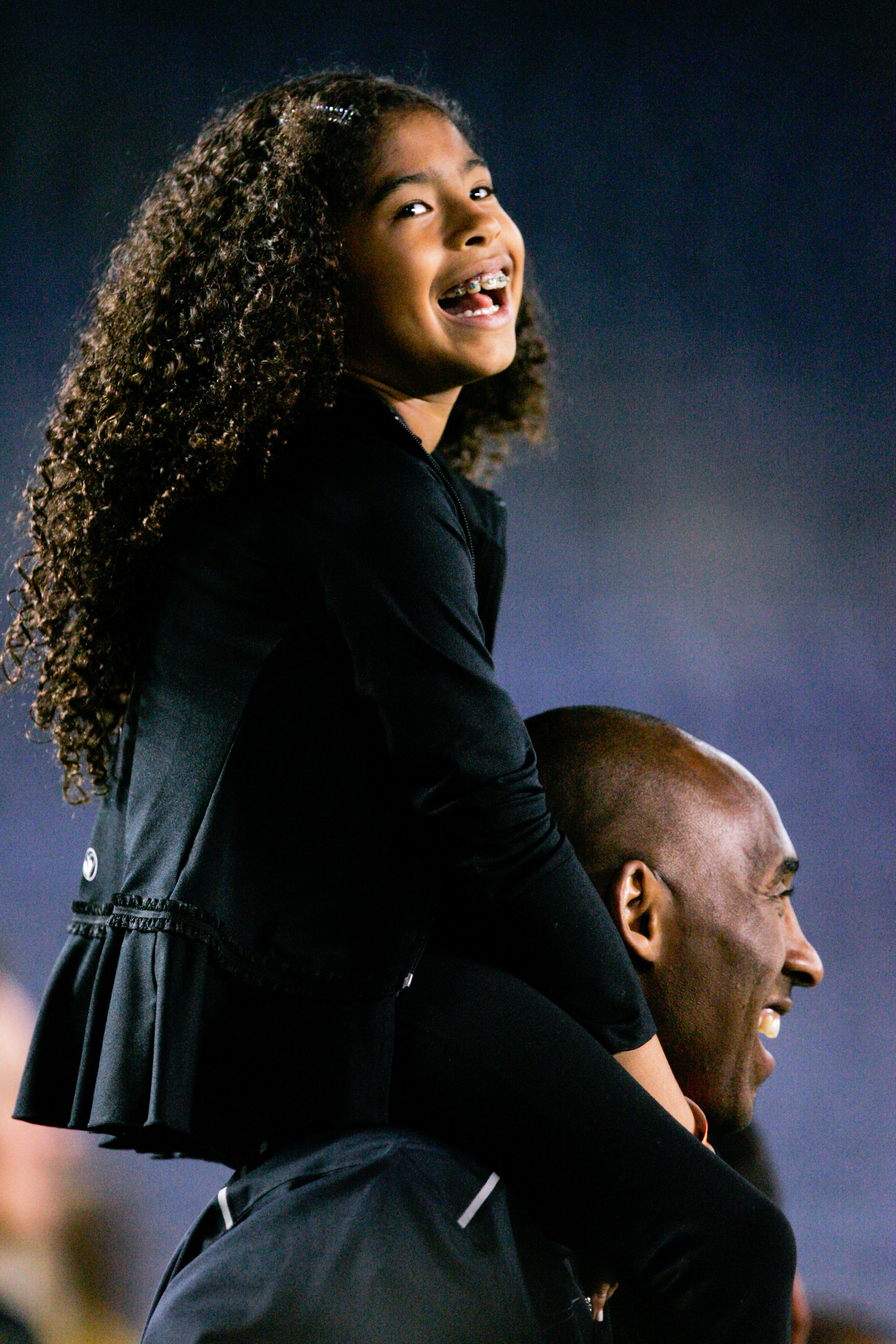 Vanessa went on to repost a similar message from Natalia, who explained that she'd made her Instagram account private to prevent fan accounts from reposting her family photos.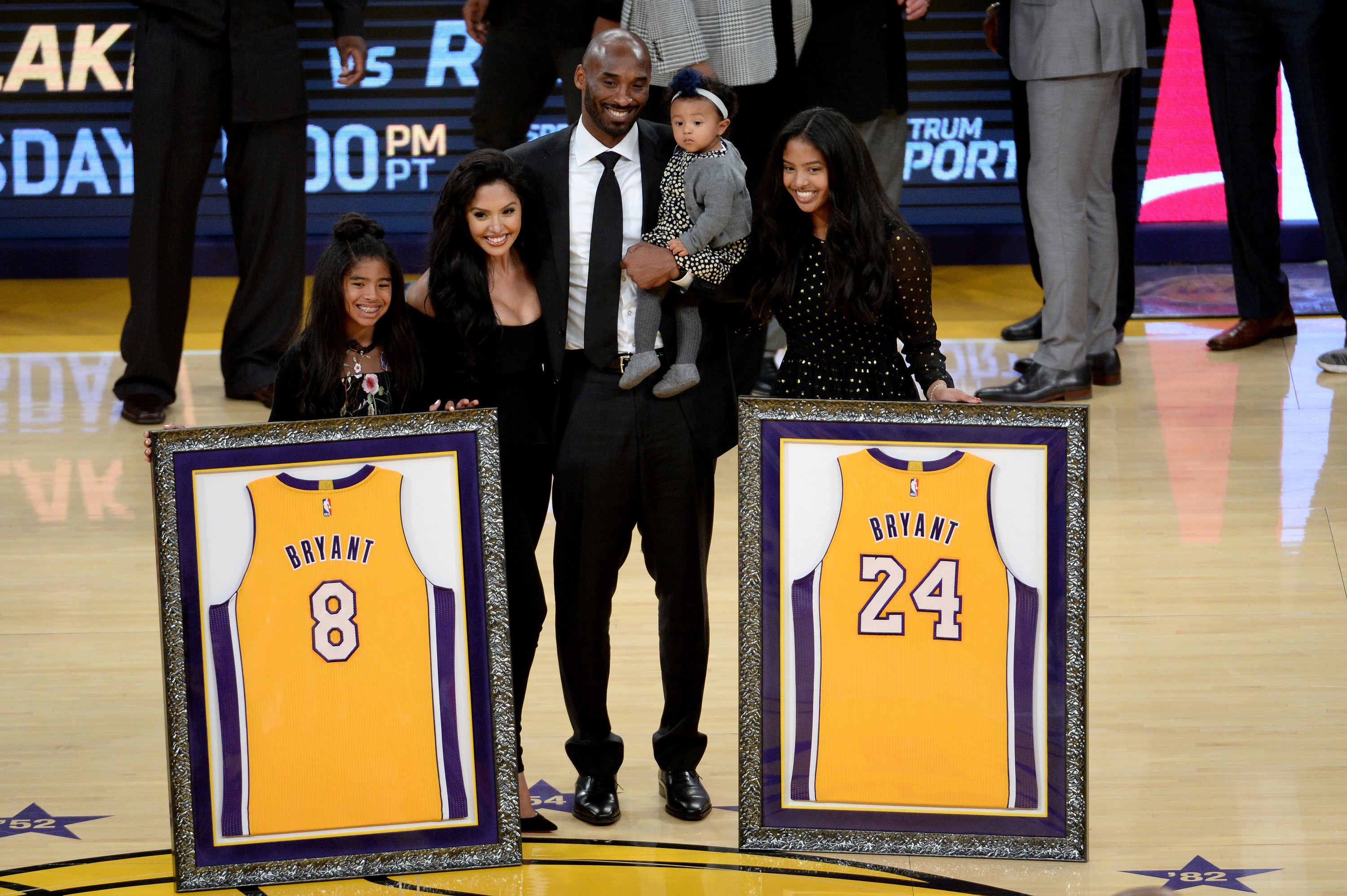 "Thank you all so much for all the love and support," Natalia began her post. "Many of you may have noticed the recent switch to a private account. My mom and I have had to unfortunately block fan pages because they keep reposting our pics. This makes it 10x harder to deal with our loss."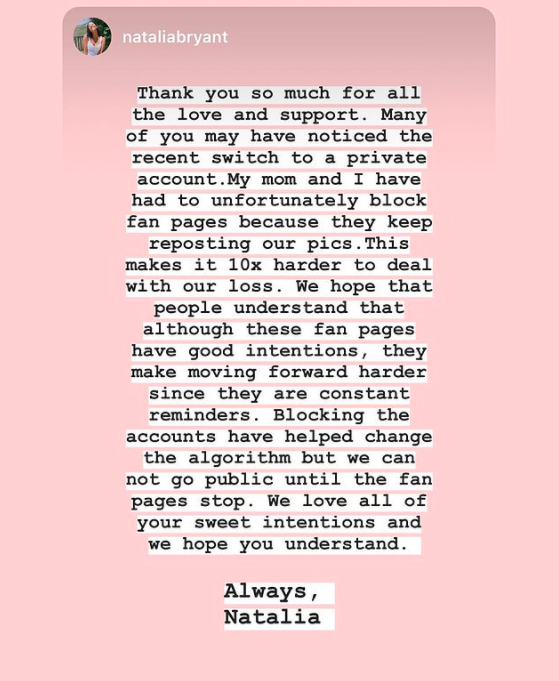 "We hope that people understand that although these fan pages have good intentions, they make moving forward harder since they are constant reminders," she continued.
"Blocking the accounts have helped change the algorithm but we cannot go public until the fan pages stop," she concluded. "We love all of your sweet intentions and we hope you understand."