I'm sure you're well aware of the drama surrounding Khloé Kardashian and Tristan Thompson's relationship. Because it's been ongoing for literal years.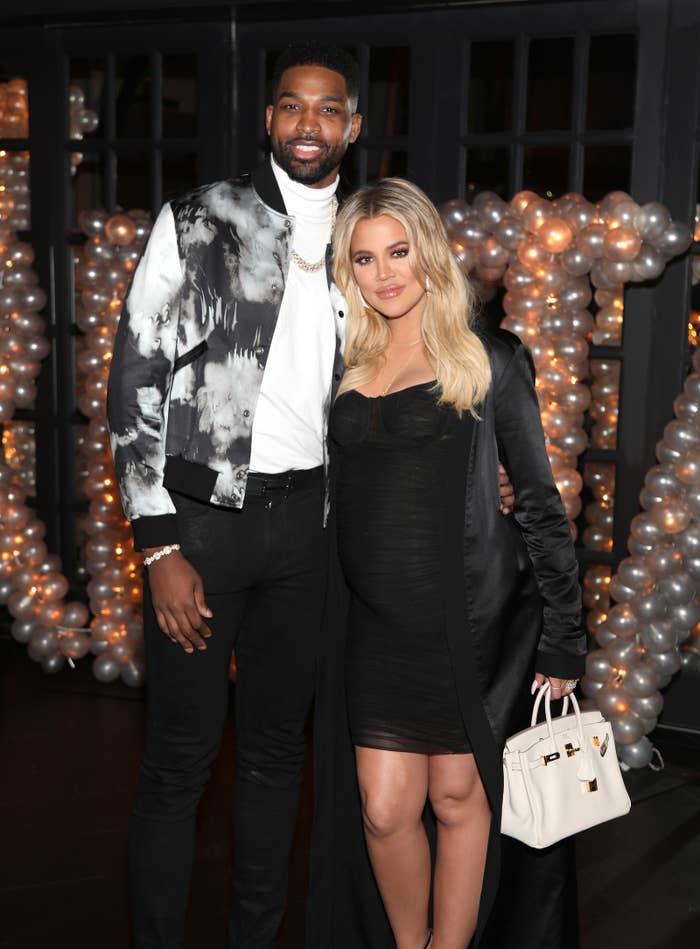 However, the very origin of their relationship has also been under scrutiny over the last few months, after Tristan's ex-girlfriend Jordan Craig claimed in a legal request for child support that he cheated on her with Khloé while she was pregnant with their son in 2016.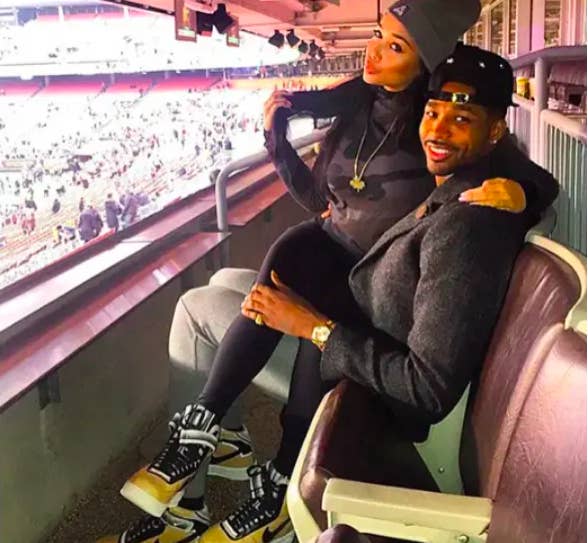 At the time, Khloé shared a series of Instagram stories detailing her "truth", claiming that everyone from Tristan's friends, business associates, lawyers, and even his mother maintained that he and Jordan were separated when they met.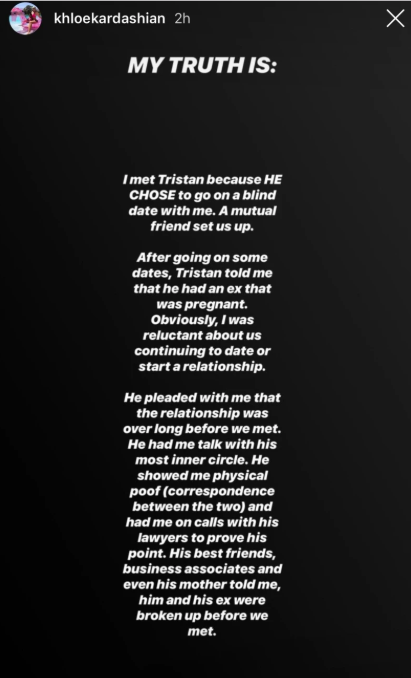 Well, earlier this week, reports began circulating that suggested Jordan and Tristan were vacationing together with their 2-year-old son, Prince, after they shared Instagram posts from locations that looked very similar.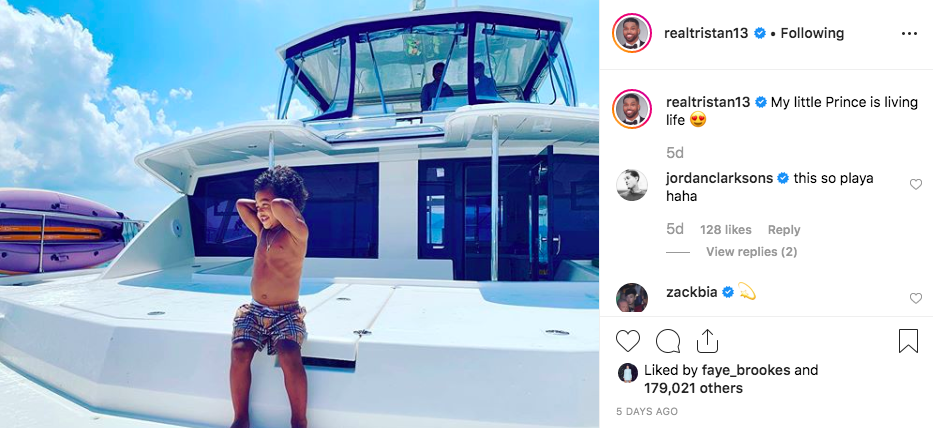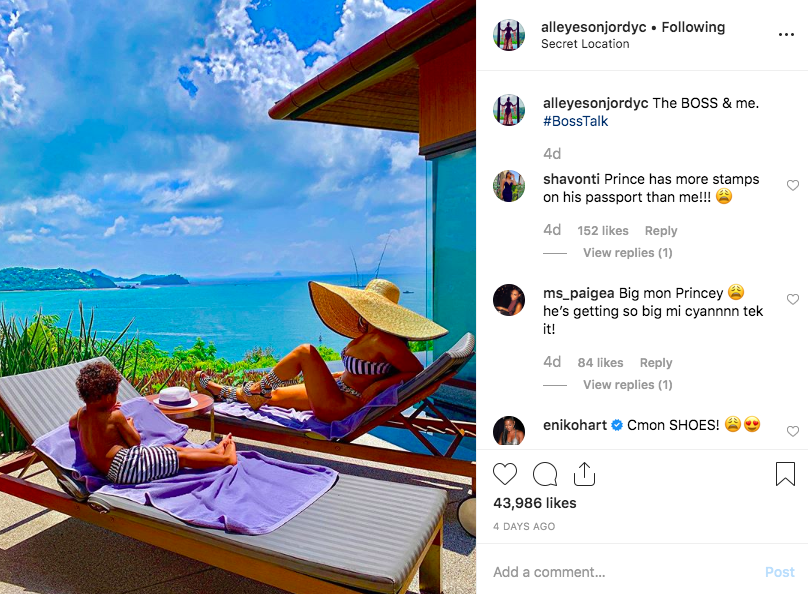 And Tristan has now finally broken his silence to address the reports and clear up the speculation from the past few months.
On Twitter, Tristan denied the reports that he and Jordan are currently vacationing together with their son.
"I have not been on vacations at all this summer and the current rumors spreading are 100% false," he wrote.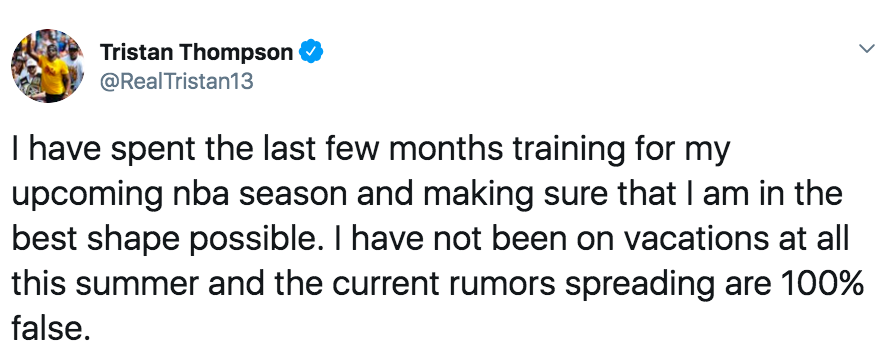 Tristan then went on to dispel the reports that he cheated on Jordan when he started dating Khloé, claiming that he was "single" when they met.
"The negative comments that are constantly being directed towards her are unnecessary," he continued.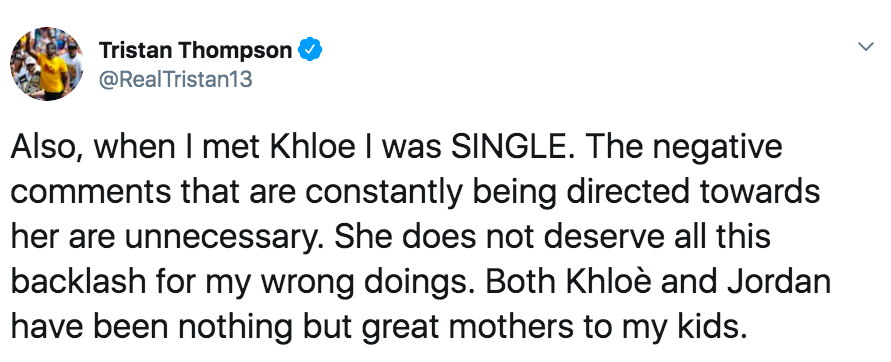 And he also said that Khloé was undeserving of "all this backlash for [his] wrongdoings", adding that both she and Jordan have been "nothing but great mothers" to both of his children.
The tweets come just two months after Tristan shared a lengthy tribute to Khloé on her birthday in which he described her as "the most beautiful human [he has] ever met inside and out".