This is the Tom Felton we know and love today.
So suave.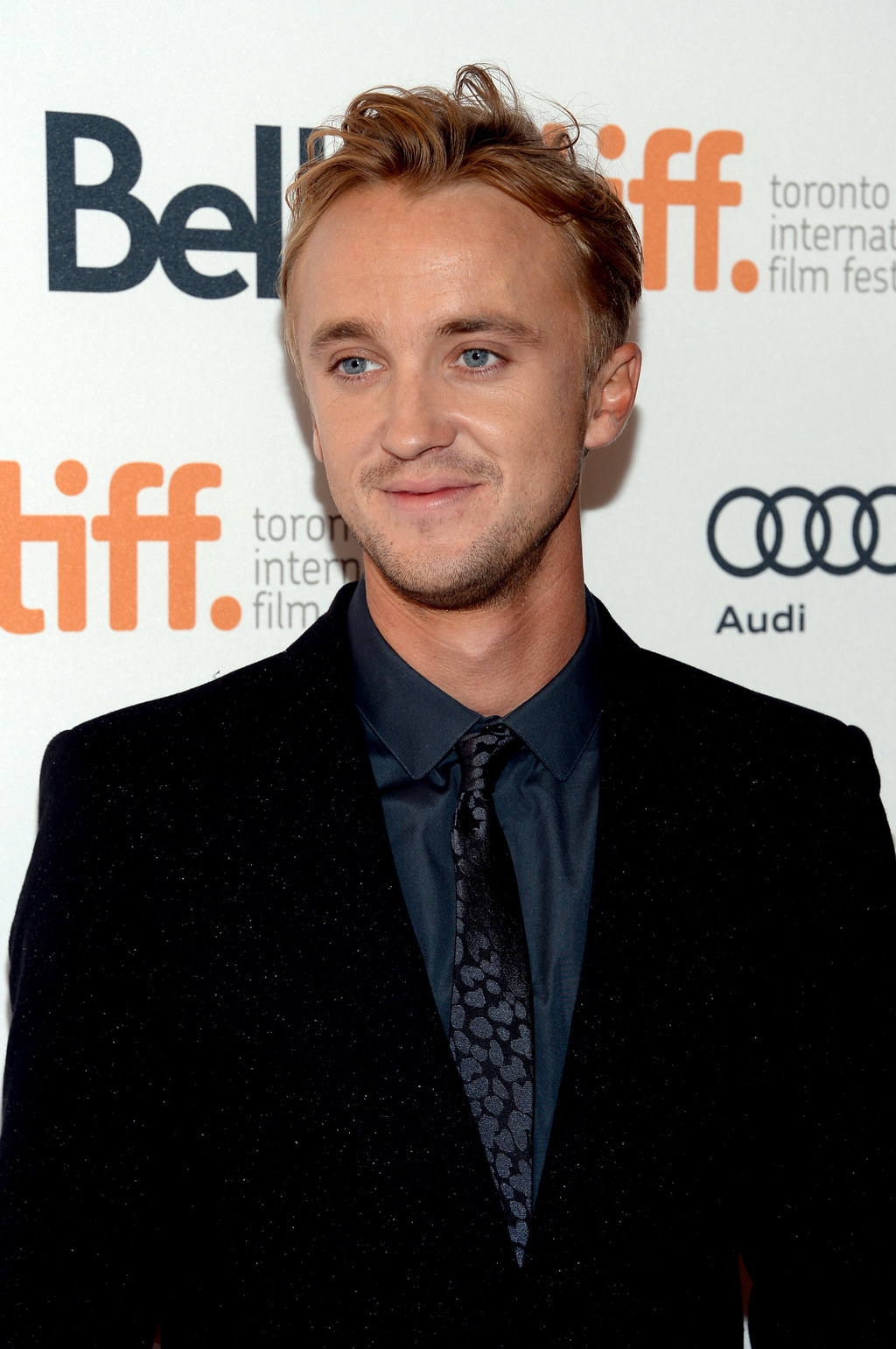 So handsome.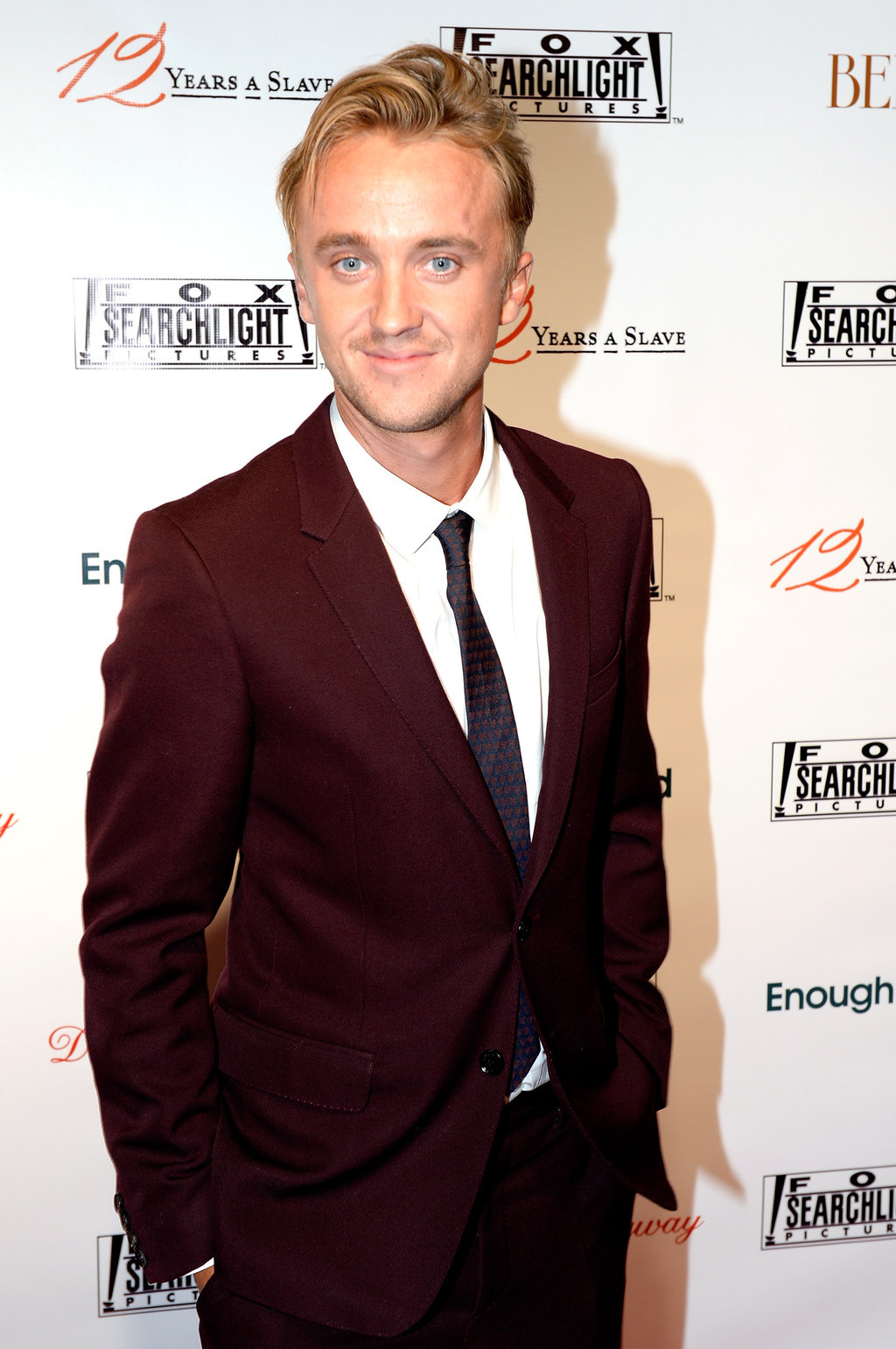 In fact, we'd almost forgotten that he's grown up before our eyes.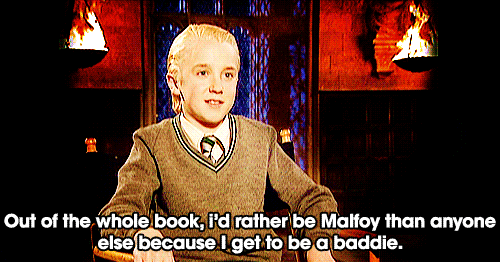 But this photo from his year book perfectly captures that. ❤️ ❤️ ❤️ ❤️ ❤️
Look at the little smile. Look at the school uniform. Look at his gelled-up hair. It's just perfection.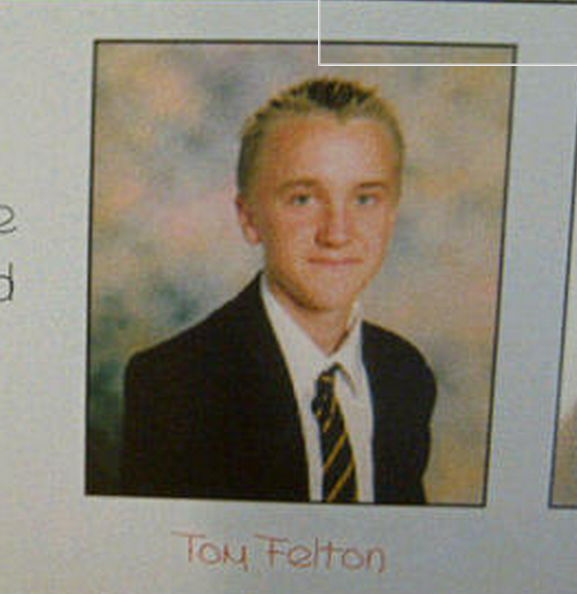 The fact that he was voted most likely to "Have a million pounds and lose it" is also wonderful.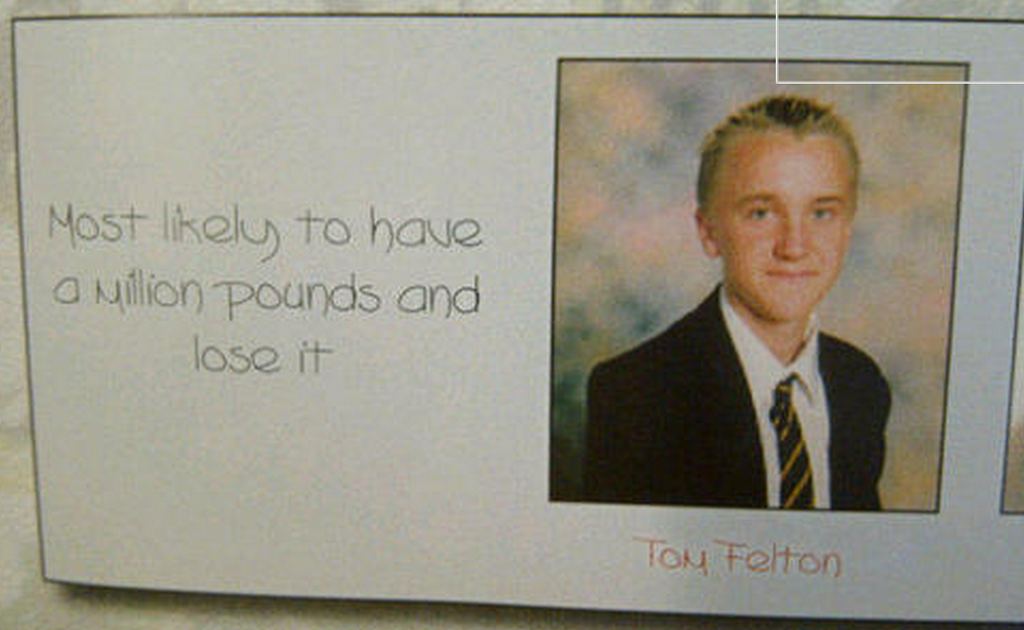 ❤️ you, Tom.