If there's one thing Kim Kardashian doesn't get enough credit for, it's her expert clapbacks.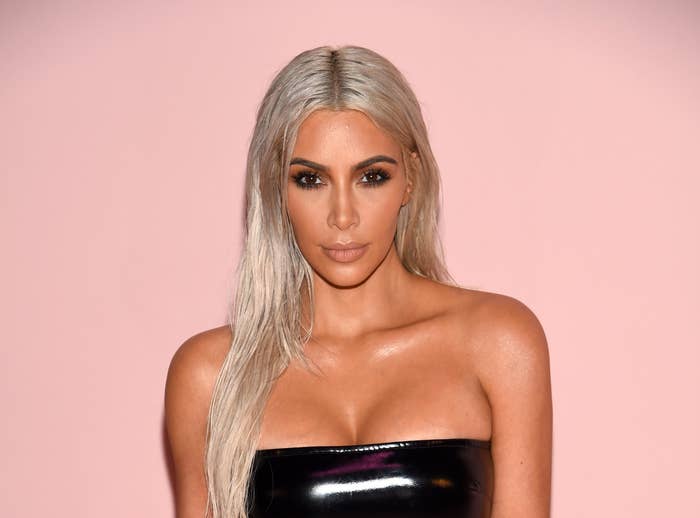 1.
When she shared this photo of North West aged 6 months, and people accused Kim of waxing her eyebrows.
So she clapped back with this 10/10 joke.
2.
When Lamar Odom gave an interview in which he said this about his marriage to Khloé Kardashian.

And Kim was just not here for it.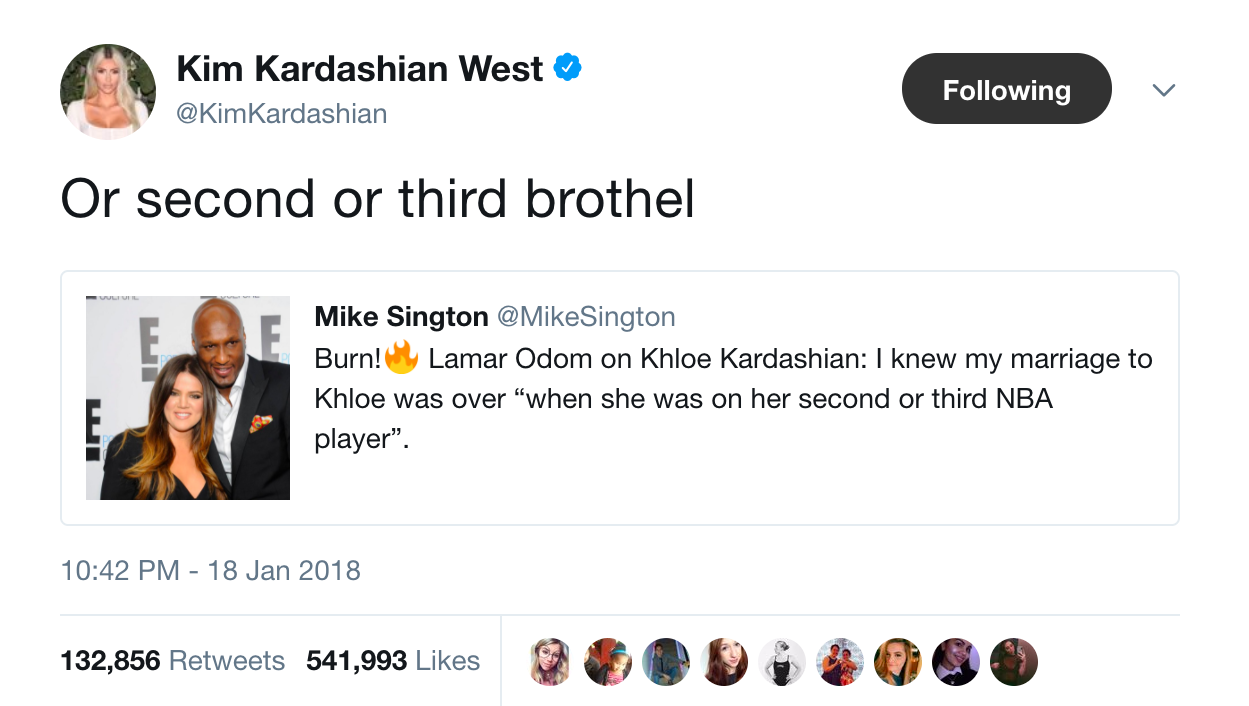 3.
When Harper's Bazaar reported that Kim's first reaction to Kylie's pregnancy was "negative," and tweeted it alongside this caption.
So Kim expertly shut down the rumours.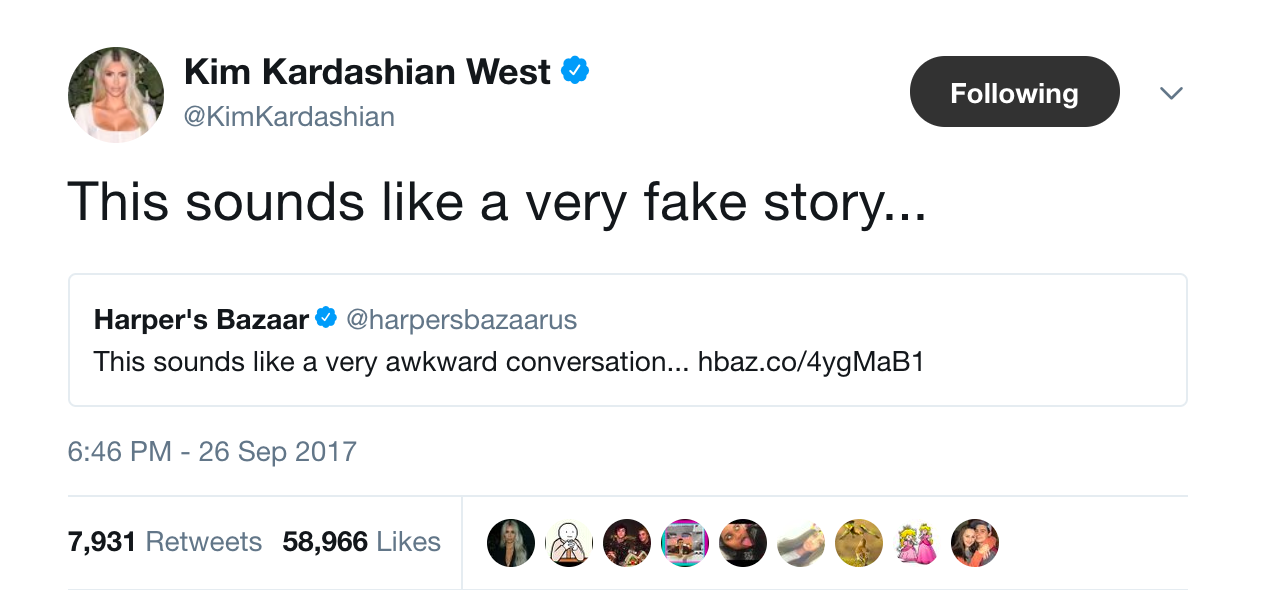 So Kim shut that shit down too.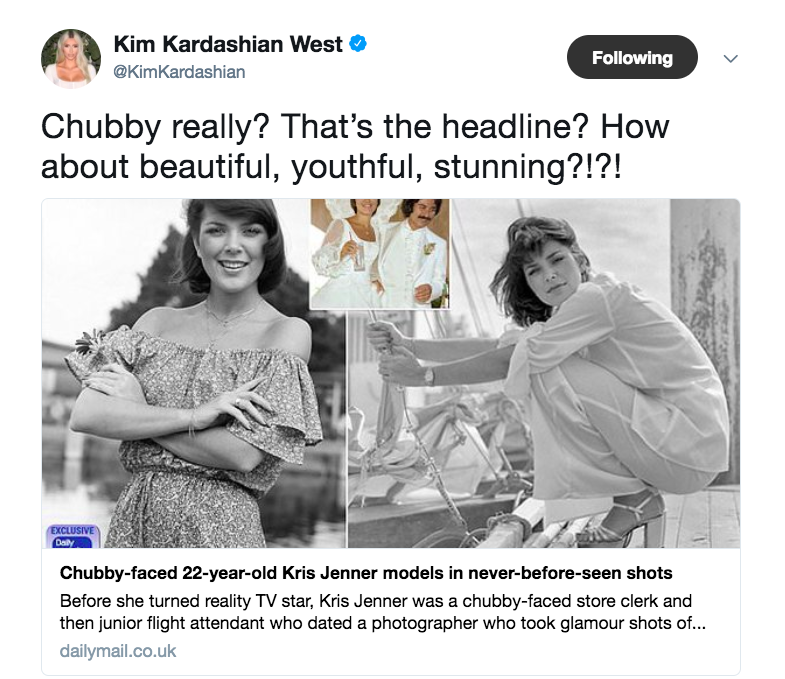 5.
When Rob Kardashian's ex, Adrienne Bailon (who remained good friends with the Kardashian sisters after their split, and came to Khloé and Kim's respective weddings,) said that being linked to the Kardashians had "hurt her career."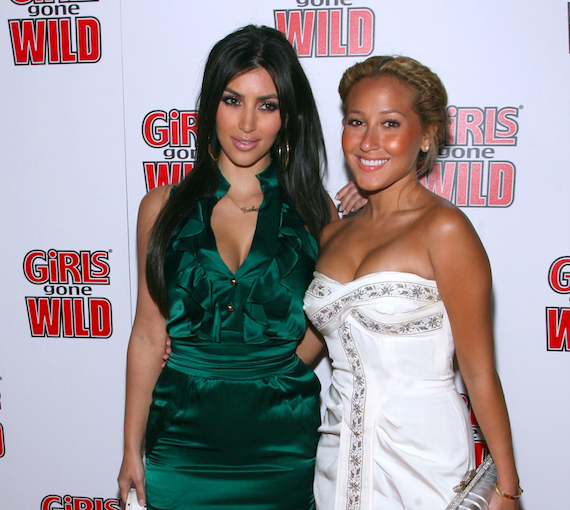 And Kim was pissed.
6.
When she was gearing up to "expose" Taylor Swift and posted this shady tweet hours before dropping that infamous audio on Snapchat.
7.
When Chloe Grace Moretz criticised Kim's nude selfie, implying she was a bad role model and Kim fired off this tweet in response.
8.
In fact, she dragged everyone who criticised her that day, including Piers Morgan.
9.
And Bette Midler.
10.
When Katie Couric gave an interview in which she said she "didn't understand why" the Kardashians were famous.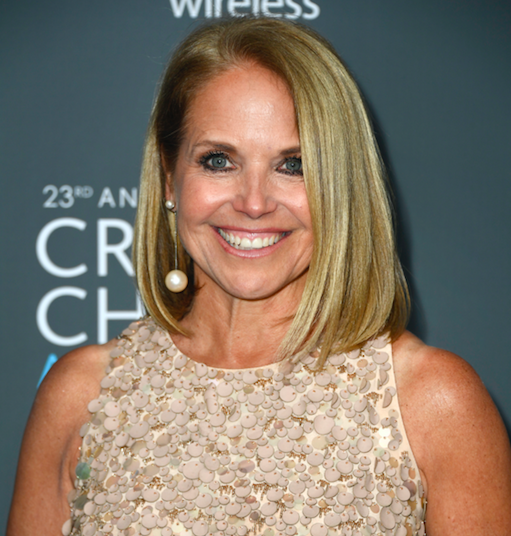 And so Kim shared this photo of the gift and card that Katie had sent to celebrate the birth of North.
Alongside this caption.

And her response was A+.
12.
When Perez Hilton asked followers for their thoughts on Kim's hair after she was accused of cultural appropriation.
And Lindsay Lohan left her opinion.

But Kim was like: "Thanks for your input but no."
With the most iconic caption of all time.
14.
When Kim revealed that poor little Saint West had been hospitalised with pneumonia over the Christmas period, and people immediately began saying that she'd left him alone in hospital to party on NYE.
And she clapped back in the most perfect, thoughtful way.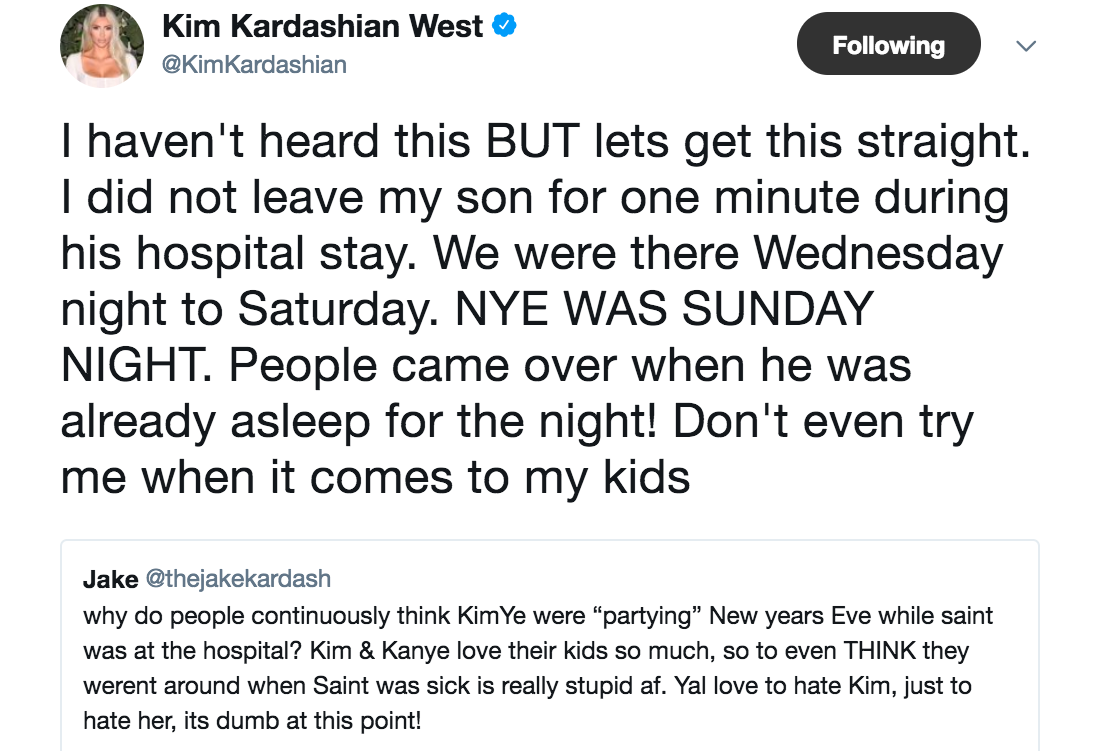 15.
When someone called her "self-absorbed."
And rather than rise to the bait, Kim responded like this.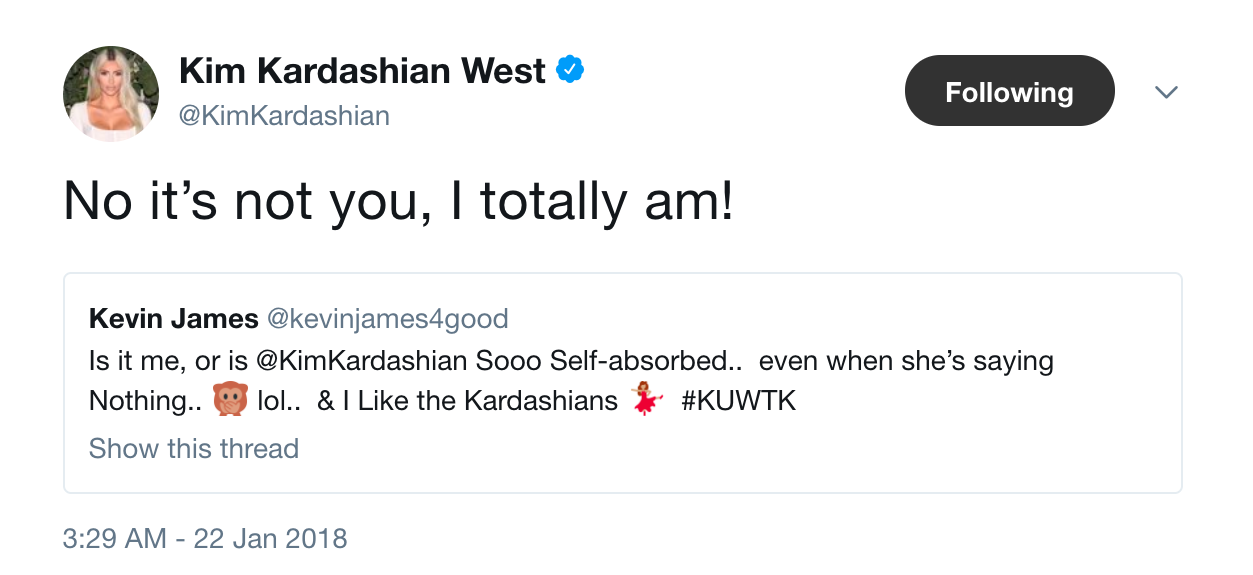 16.
And, finally, when she proved she'll always have the last laugh by sending boxes of her new perfume to all her celebrity "haters."