People Are Boycotting This Reality Show Because They Think It Normalises Abusive Relationships
People are threatening to boycott TOWIE and calling for two male cast members to be axed over the way they spoke to their girlfriends.
For the past eight years, The Only Way Is Essex has provided viewers with an array of dramas.
However, since TOWIE returned for its twenty second season last month, viewers have found some of the scenes depicting arguments between couples on the show increasingly uncomfortable. In fact, some viewers are even accusing ITV of glamourising abusive relationships by broadcasting the scenes, and have threatened to boycott the show.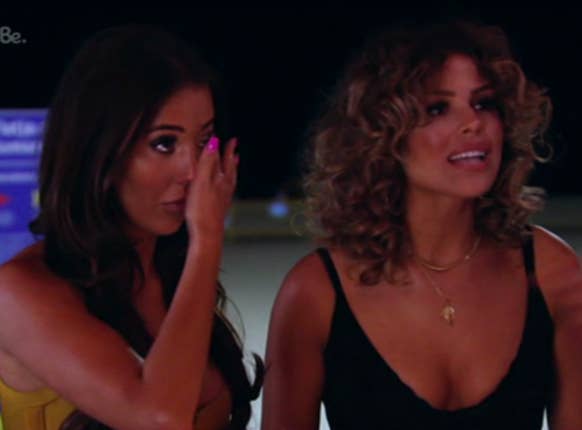 The first argument, between James "Lockie" Lock and his girlfriend Yaz Oukhellou, erupted during the season opener.
Things began when Yaz's friend Chloe Lewis told Lockie that the "aggressive" way he'd spoken to Yaz the day before had been inappropriate.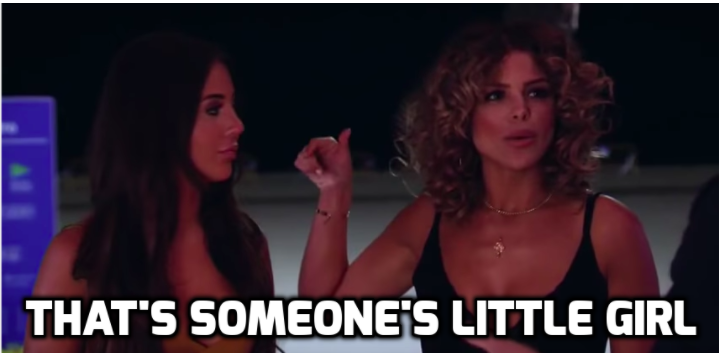 Yaz began to cry while listening to the conversation.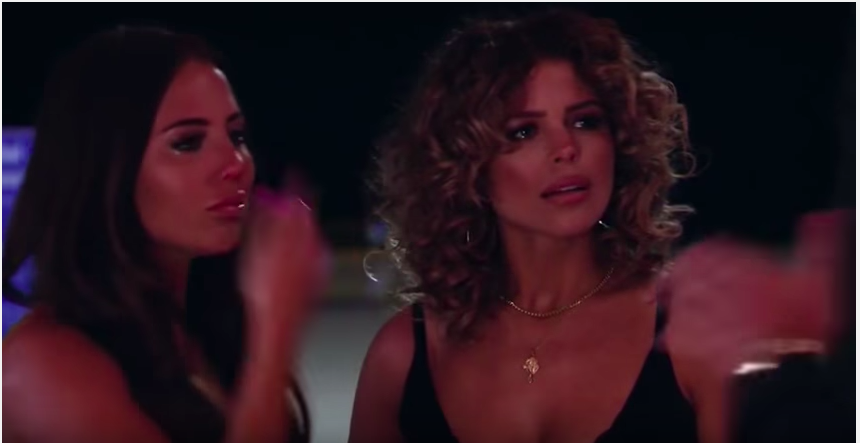 And Lockie immediately told her to stop crying, saying she was "making him look like a fucking prick."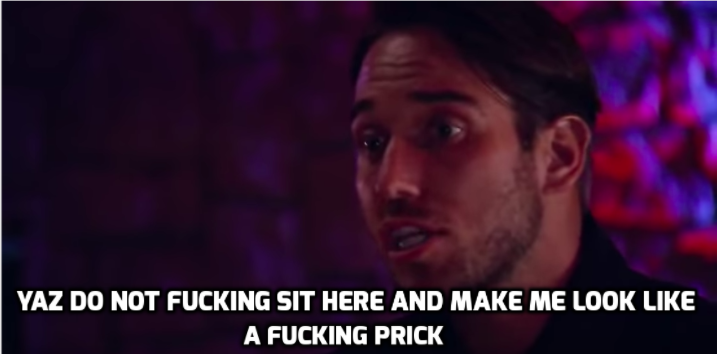 He then told her to "stop playing the victim," calling her a "fucking spoilt little brat."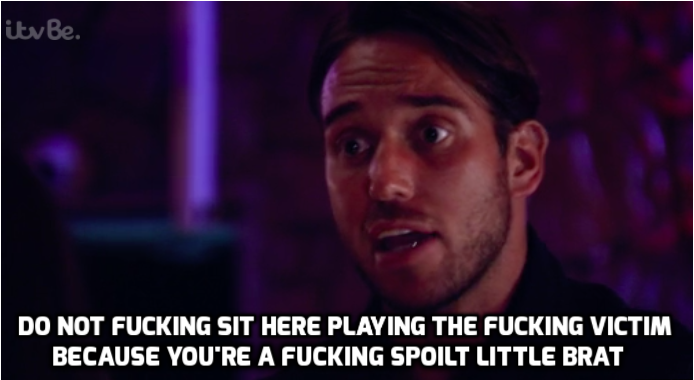 And when she didn't stop crying, he repeated the sentiment.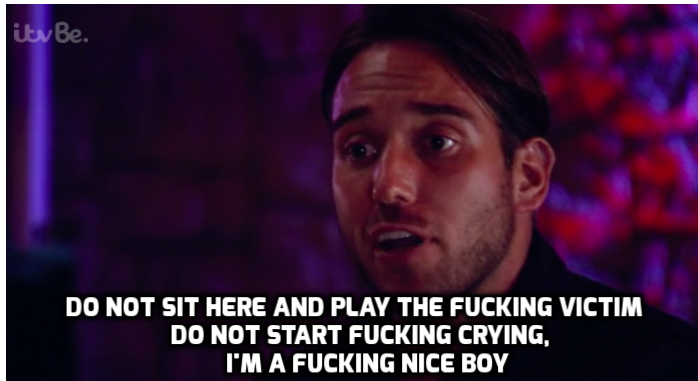 Yaz said that while she "didn't care" about how Lockie spoke to her at home, she felt "embarrassed" when he verbally abused her in public.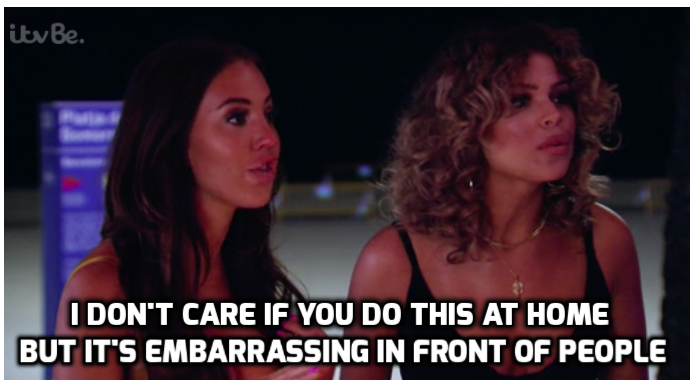 And after her friends left the pair to talk privately, Yaz challenged Lockie's behaviour.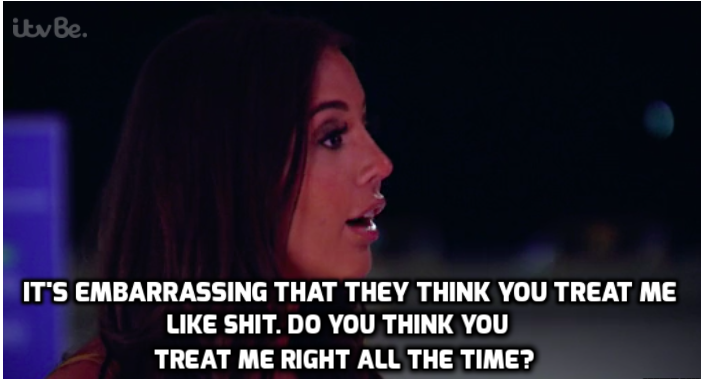 But he refused to take any responsibility, saying their relationship was "toxic" and blaming their arguments on Yaz's behaviour.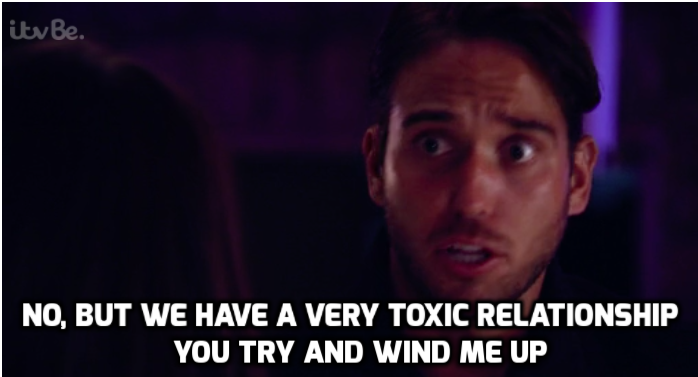 And when Yaz decided to leave the conversation, Lockie yelled this as she walked away.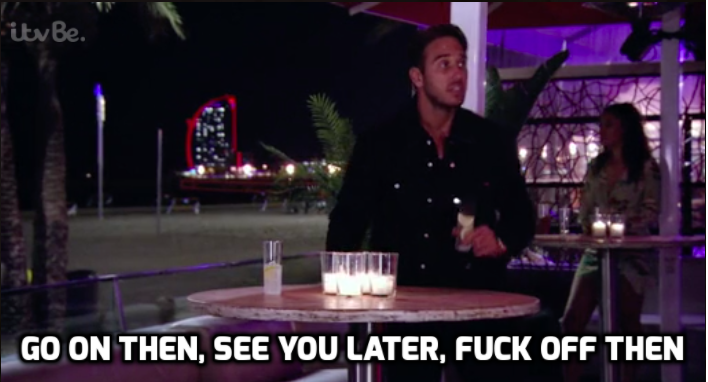 People swiftly took to social media to air their feelings about the scene.
Many people suggested that Lockie's behaviour was "borderline abusive."
While others vocalised concern for Yaz.
Many others accused ITV of normalising abusive behaviour and setting a poor example for its young female audience.
But when the second episode of the season rolled around there was another altercation – this time between Courtney Green and Myles Barnett.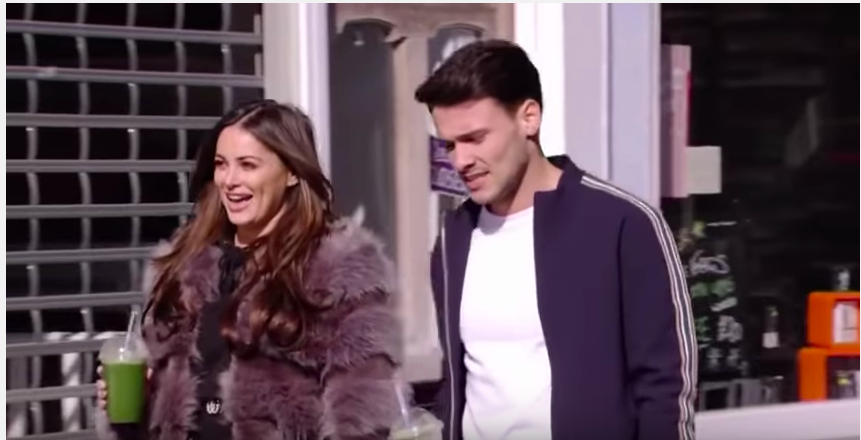 After swearing at Jordan, Myles turned and called Courtney a "dirty little dog."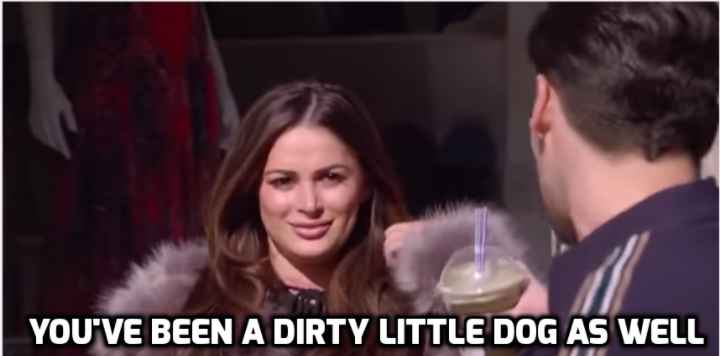 He went on to call her a "little slag," telling her to "go and fuck herself."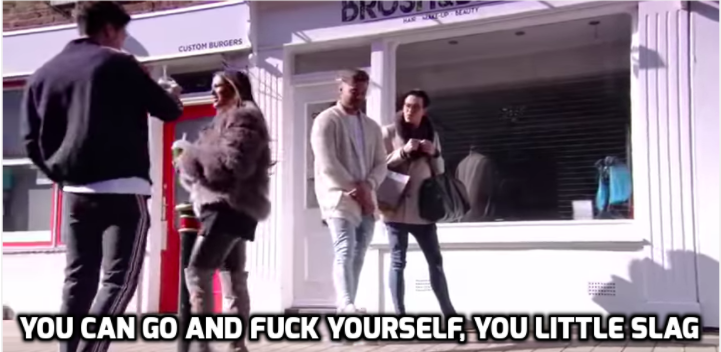 Myles then launched his drink over both Courtney and Jordan.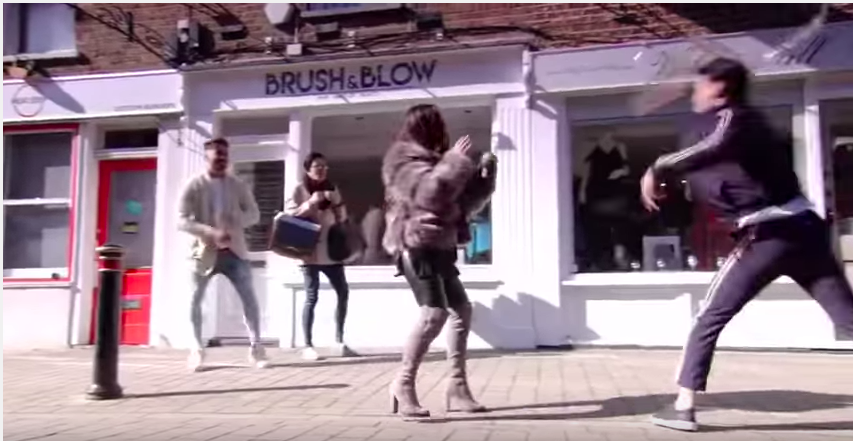 Before turning and pointing in Courtney's face, telling her to "fuck off" and calling her a "dirty little tramp."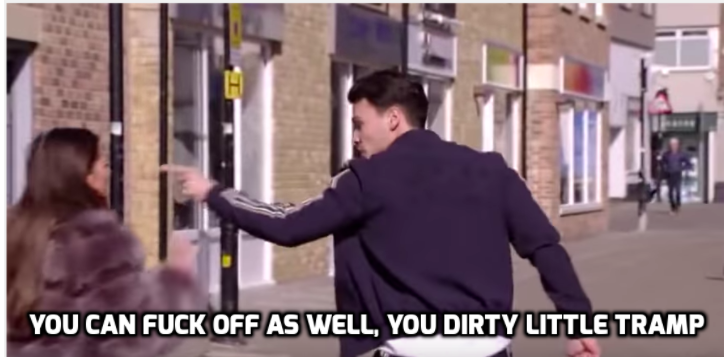 And as Courtney followed him as he stormed down the road, Myles yelled at her to "fuck off."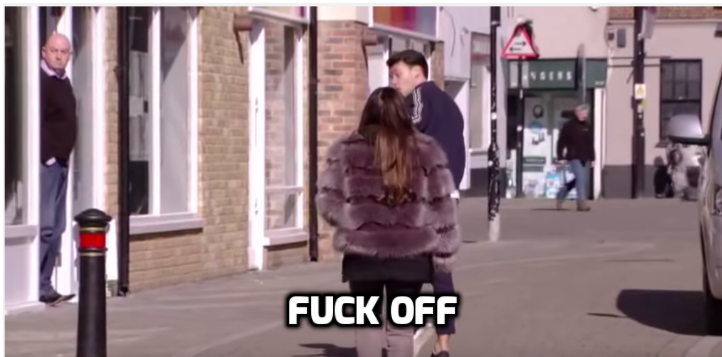 And again, people were angered by the scene.
And said that both episodes had been difficult to watch.
Some branded the men "abusive and controlling."
While others called ITV out for "dramatising emotional abuse" for ratings.
Some viewers said they were thinking of boycotting TOWIE as a result.
While others called for Lockie and Myles to be axed from the show.
When contacted for comment, ITV gave the following statement to BuzzFeed.
The Only Way Is Essex reflects the real lives of the cast. The producers strive to portray the whole story without censorship or comment whilst being aware that behaviour should not go unchallenged. This is an on-going series and we follow developments with our cast and their relationships, but in the episodes that have aired there have been scenes that showed fellow cast members' criticism and also reflection and apologies from those involved.

An example of such quotes included, "That's someone's little girl, if you had a daughter one day, would you want her partner to speak to speak to her the way you speak to Yaz?" – Chloe Lewis to Lockie, also "As a mum I'm not happy with James for one minute. It's just not right, it really isn't" – Yaz's Mum to Yaz. "You do not talk to me like that and you will never speak to me like that again. My boyfriend don't talk to me like that and you will certainly never talk to me like that" Chloe Lewis to Lockie.