On the same day she announced a new relationship with scaffolder Arthur Collins, 25, police revealed that he was wanted for questioning in connection with an acid attack in a London nightclub.
After a manhunt lasting five days, Collins was arrested. He was then charged with 14 counts of wounding with intent to do grievous bodily harm, and one count of throwing corrosive fluid on a person with intent to do grievous bodily harm, in connection with the acid attack.
Two days after the arrest, on April 25, Ferne confirmed that she was pregnant and Collins was the father, but said she intended to raise the child as a single mother.
Her spokesperson told The Mirror:
Ferne is grateful for the sympathetic way news of her pregnancy has been covered and people's support. Obviously her first concern is for her child's health. She does not wish to discuss her ex-boyfriend who she does not recognise from the events of the last week. Ferne is in no way seeking sympathy for her situation and is determined to do all she can to have a happy and healthy child, and face the challenges of being a single parent with all her energy.
Since then, Ferne has kept a low profile, being photographed only twice and remaining off social media.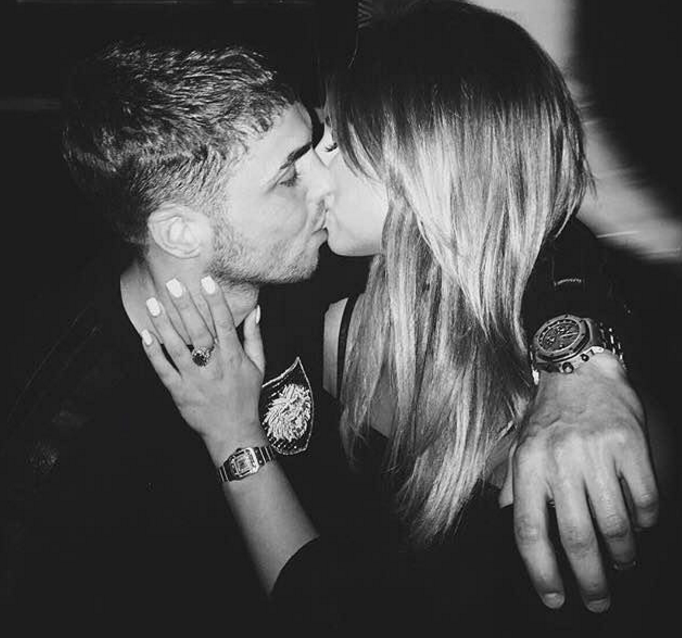 However, today Ferne has broken her silence. She appeared on This Morning, where she usually presents as their showbiz reporter, to discuss the situation.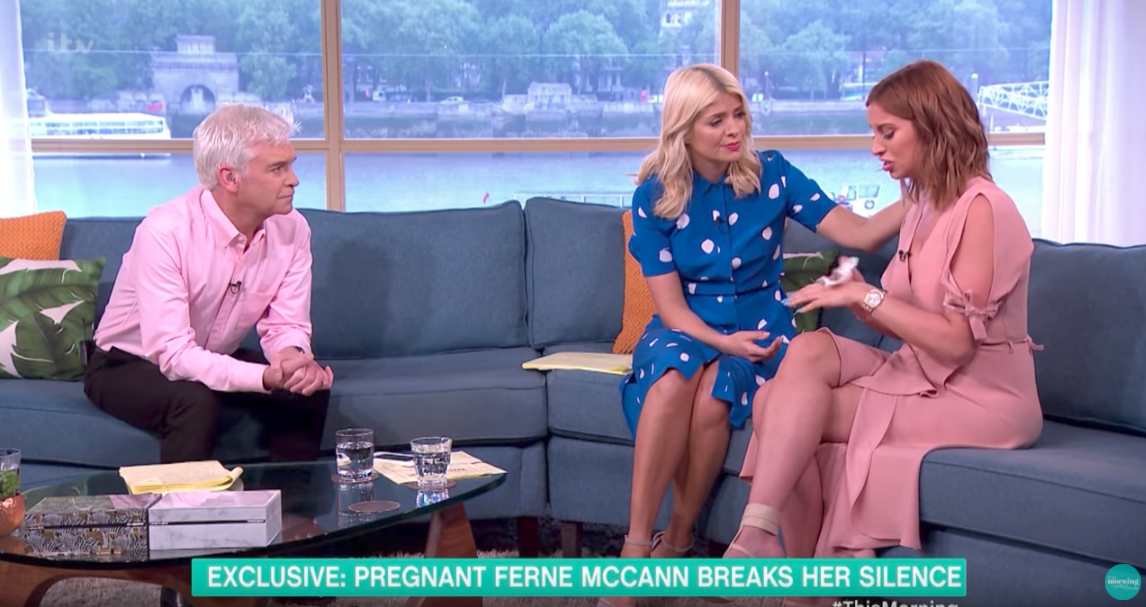 Ferne, who was visibly emotional throughout the interview, and at several points broke down in tears, revealed that focusing on the baby has given her strength.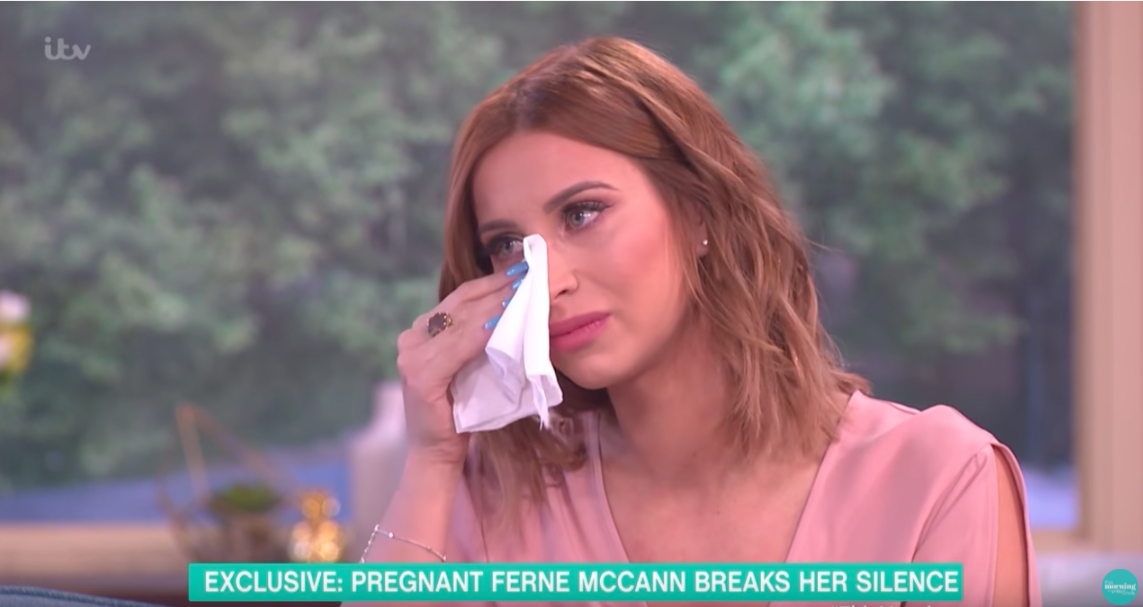 She said:
It's been such a stressful, surreal situation to be in but I'm actually feeling positive because I'm pregnant. I think that has given me strength and hope to get through this. This isn't how I imagined my first pregnancy to be, but this isn't about me, or the situation. My main priority is the baby.
She also revealed that she's still only 12 weeks pregnant, which has made speaking about it difficult.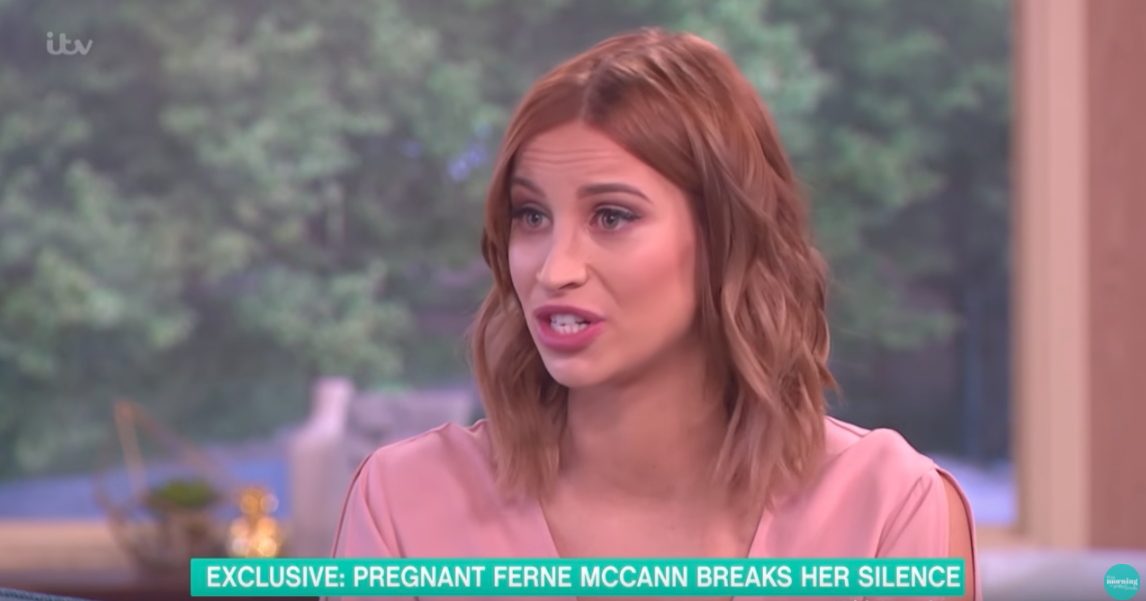 Ferne said:
I've got such a strong support group of family and friends – everyone has been so amazing. This is the reason why I haven't spoken to anyone, because when most women are pregnant, they don't tell anyone until they're at that three-month stage.
Ferne said the public have been incredibly supportive, and that she's received "touching" messages from other single mothers. At one point she became so overwhelmed she had to stop talking, and when she resumed she struggled to catch her breath.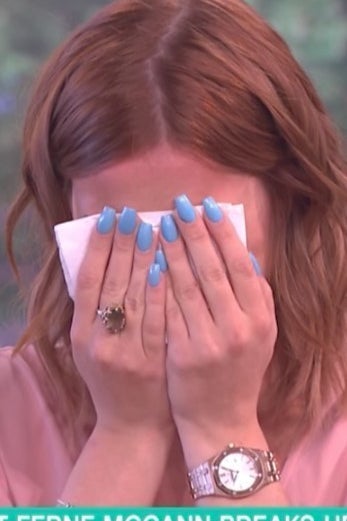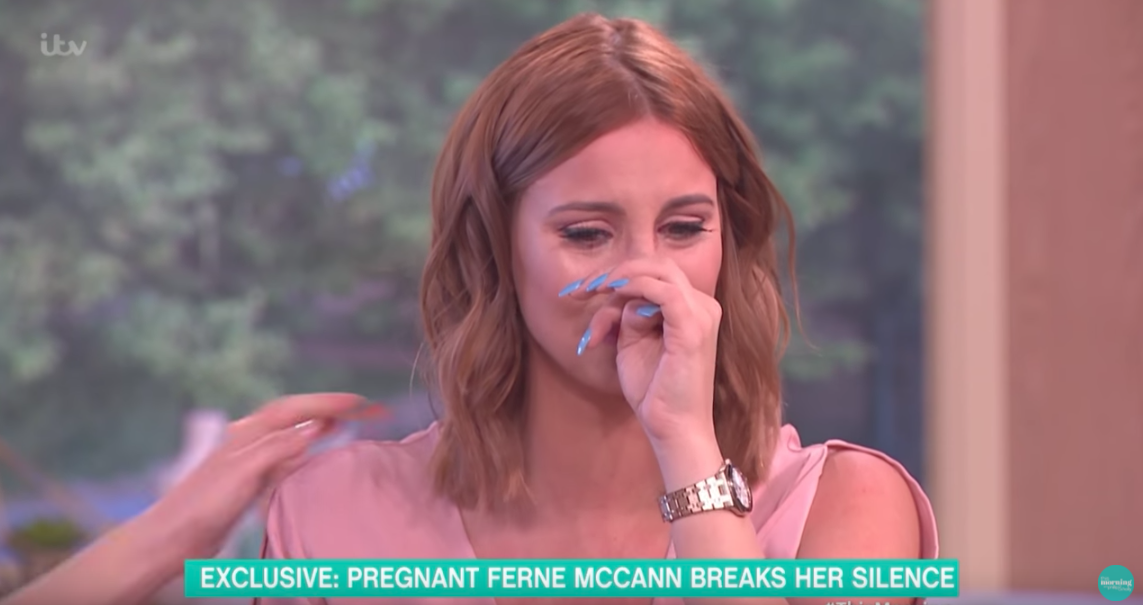 She said:
Being in the public eye was a concern for me. I thought 'are the public going to judge me?' I didn't need to worry. The public have been so amazing and so supportive, and that's what got me through. It's reading through the private messages on Instagram which has been so touching and so humbling, and that is what I'm so grateful for. Everyone's words – from single mothers, to single fathers, to people that have followed my career to people who have never even seen me on TV. Everyone has been so supportive – that's what gets me the most – people's kindness. It's been lovely.
Once she regained composure, Ferne discussed how her pregnancy is going so far, revealing that she's suffered from morning sickness and is leaning towards keeping the baby's gender a surprise.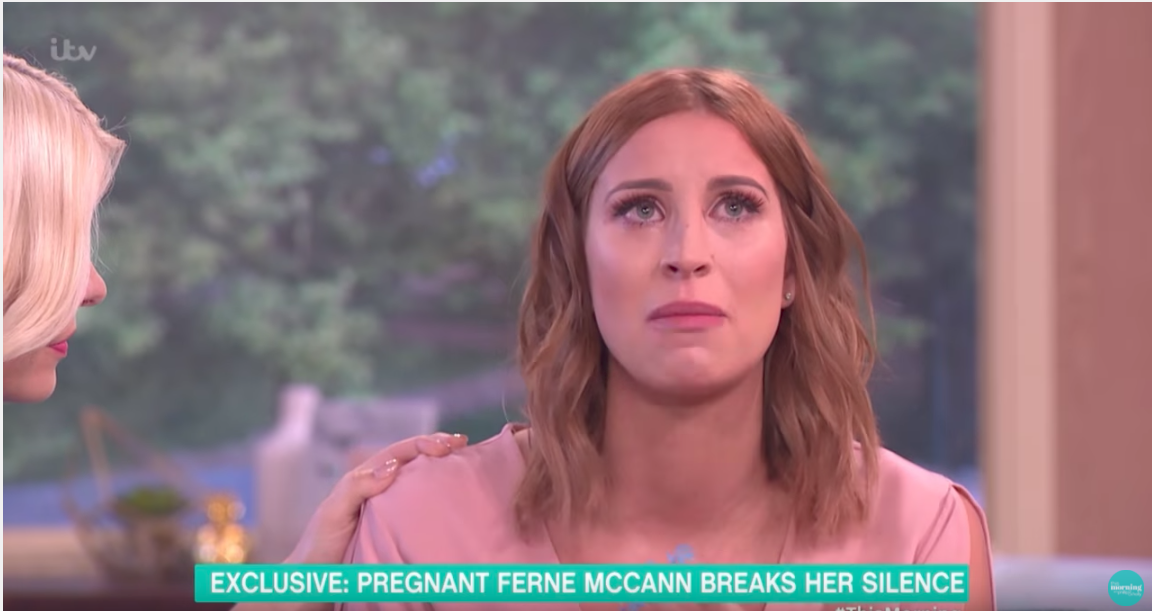 Ferne said:
I feel like I've had all of the symptoms. It started off with the nausea – crazy headaches that lead to vomiting, and then morning sickness. I don't know why they call it "morning" sickness – I've been sick morning, noon and night! I'm coming out of that stage now and I'm feeling good. I'm 70% not wanting to find out [the gender] which is so unlike me. I'm thinking it will be such a lovely surprise. I think it's an incentive when it comes to the birth to push it out and see what you're having. There's not many surprises in life, are they?
Ferne concluded by saying that despite the difficult start to her pregnancy, she's looking forward to motherhood.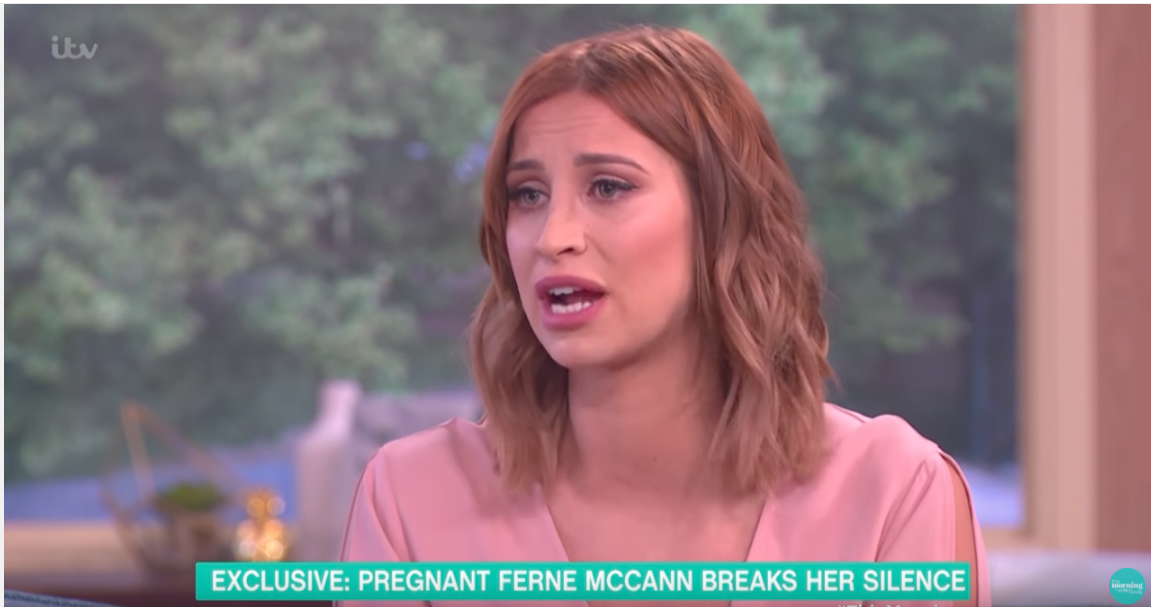 She said:
I'm so looking forward to it. I can't wait to meet my baby. The future for me – I'm not going to say it's going to be easy – but I'm excited and I just want to be the best possible mum I can be.
And people were quick to express their admiration of and support for Ferne on social media.
Sending you love, Ferne! 💗