In case you were unaware – although I don't see how that would be possible at this point – Khloé Kardashian and Kylie Jenner are both expecting their first babies with boyfriends Tristan Thompson and Travis Scott, respectively.
But since the Kardashians have remained silent on the matter since September, everyone's been taking bets on when they'll actually announce the news.
Last week, I theorised that we would get some form of confirmation from the teaser trailer for the second half of Season 14, which will resume in January.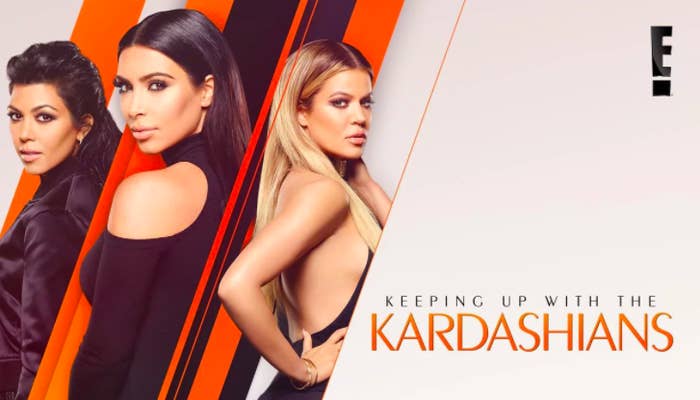 And it seems as though this theory might stand up, because the trailer is here and it may contain the moment that Khloé announces her pregnancy.
The scene in question begins with members of the family gathered around at Kris Jenner's house, where there appears to have been some form of announcement. There are audible gasps from everyone there, and someone shouts: "What?! Oh my God!"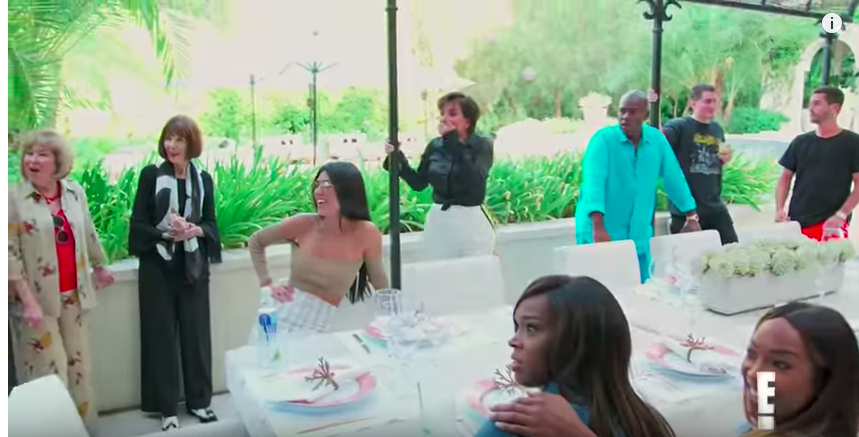 The scene then cuts to Kim asking a visibly emotional Kris Jenner: "Did you not know?" and she answers: "No!"
Then one of Khloé's friends, who also appears to be crying, asks: "Are you kidding me?!" as she embraces her.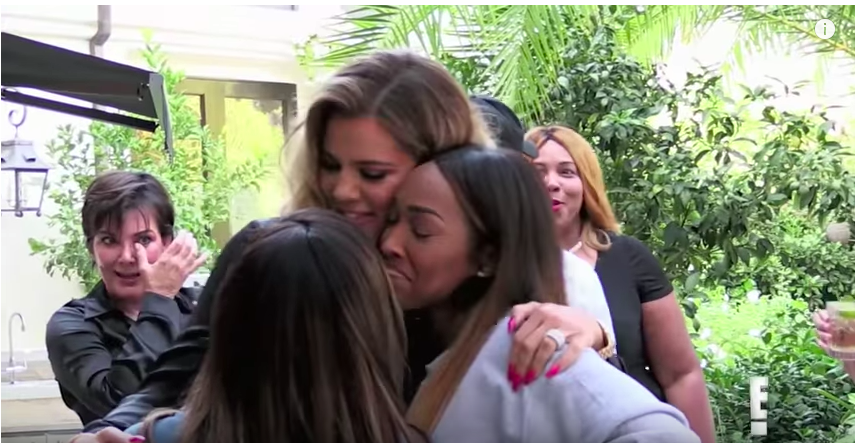 The camera then cuts to a beaming Kourtney, who is also exclaiming: "Oh my God!"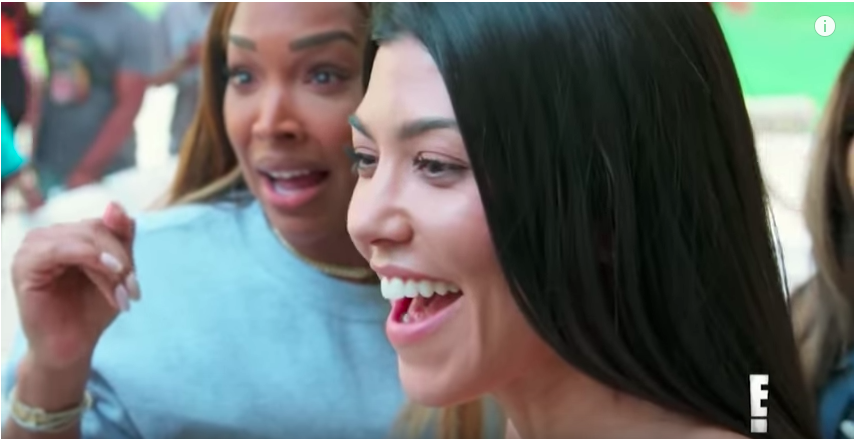 Now, we know that the Kardashians love toying with us, so this scene could be about something entirely different, but there are a couple of small details which make me think it is related to Khloé's pregnancy.
Number one: Khloé's two oldest and best friends, Malika and Khadijah Haqq, are in attendance.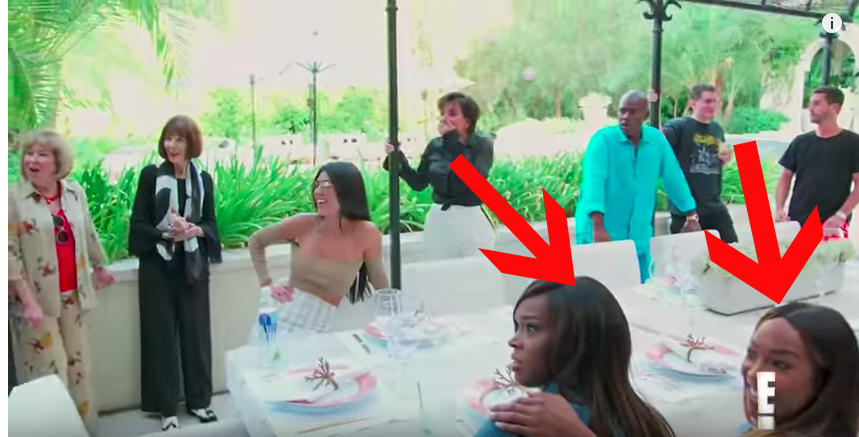 And number two, that appears to be Tristan Thompson's mother in the background. Given that she lives in Canada, I'd imagine there was a good reason for her being in LA.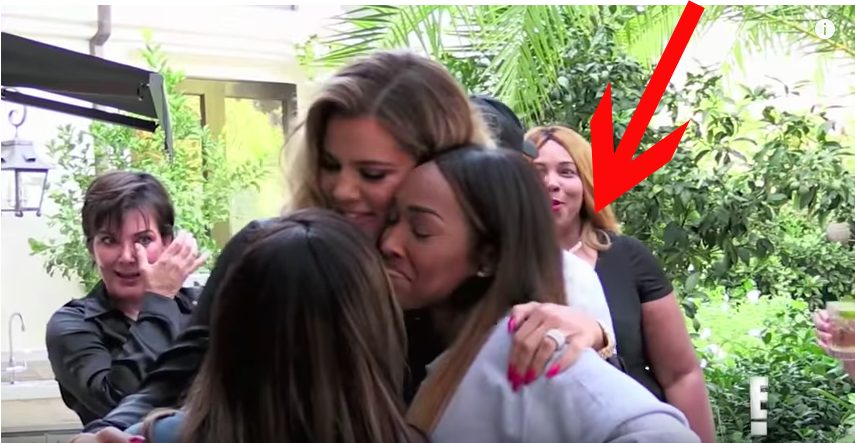 So, this could very well mean that we will see Khloé announcing her news when the show returns in January.
But that's not all – there's high drama in the rest of the episode too.
It seems that relations between Rob and Blac Chyna are no closer to being resolved, with Khloé asking him whether they'd come to a custody agreement for Dream.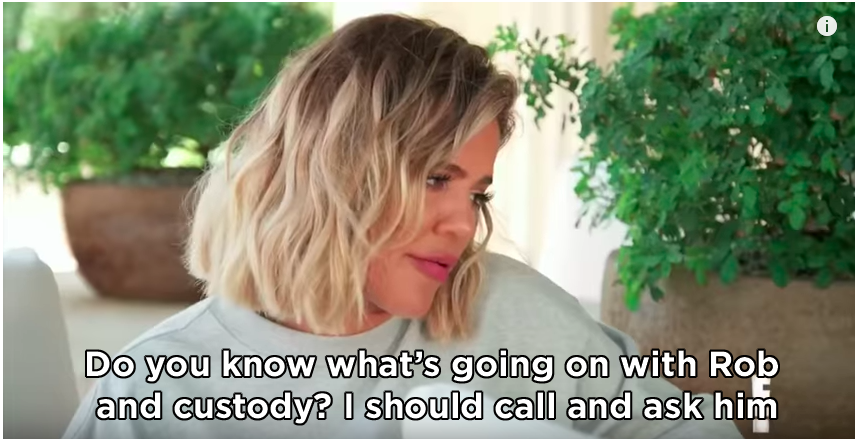 Turns out they haven't.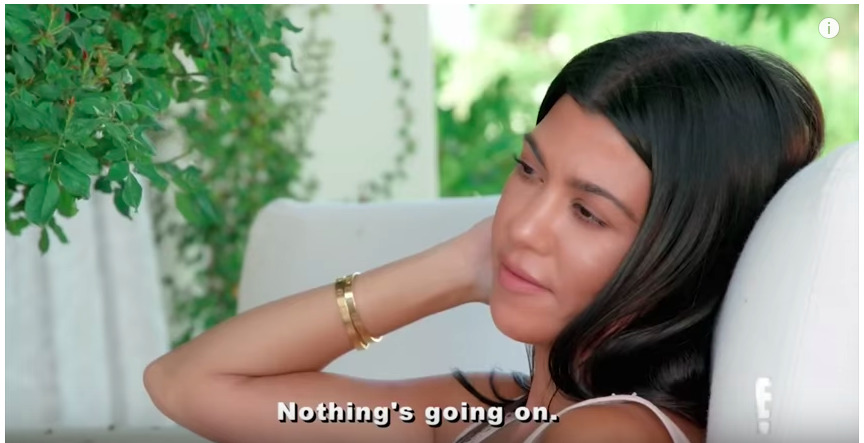 And then Khloé says this to Kim.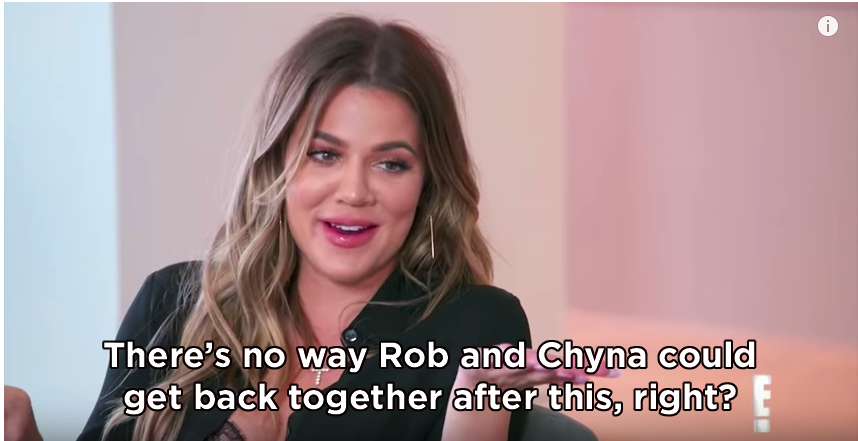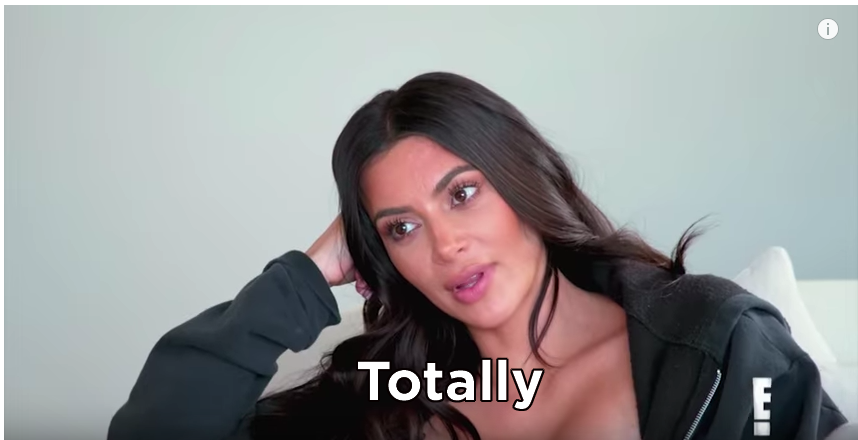 Then there's this scene where Kris Jenner answers her phone to Kylie. At first, it seems like this could be her pregnancy reveal.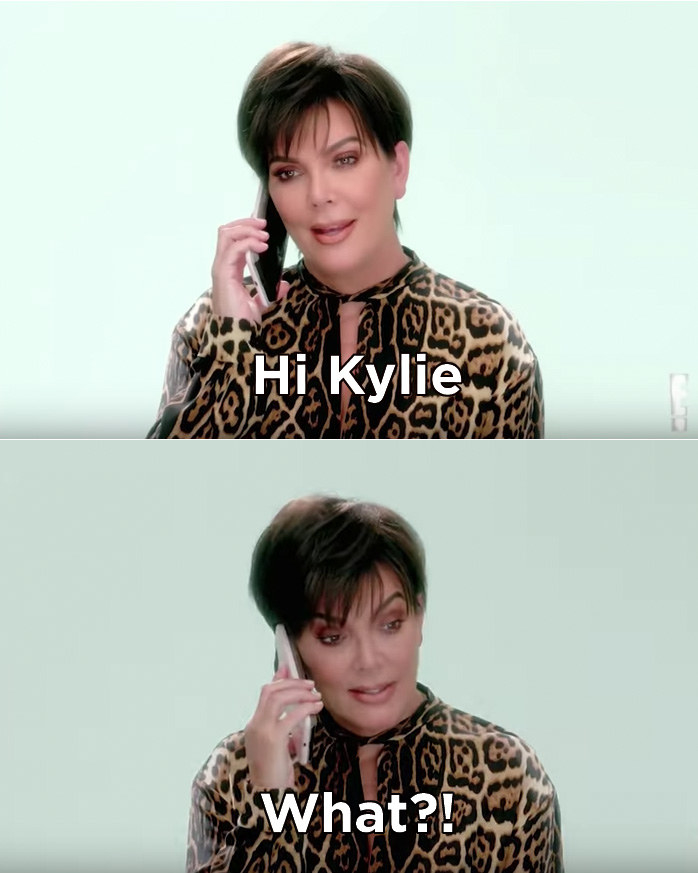 But THEN Kris says THIS.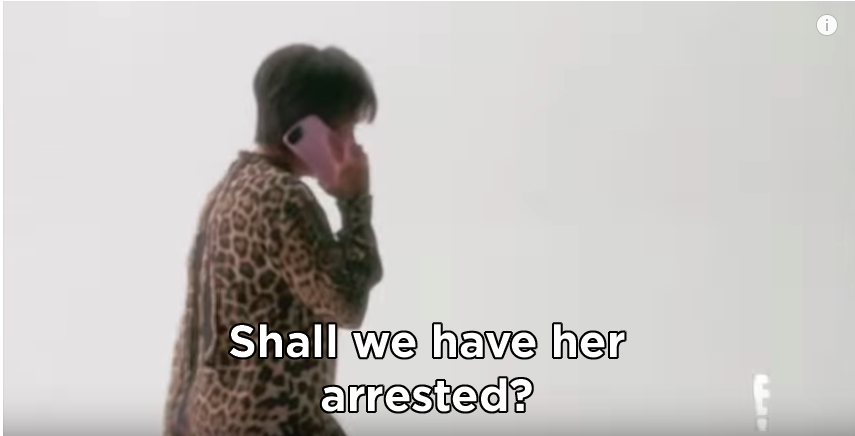 We also see Kris taking a phone call in which she asks this.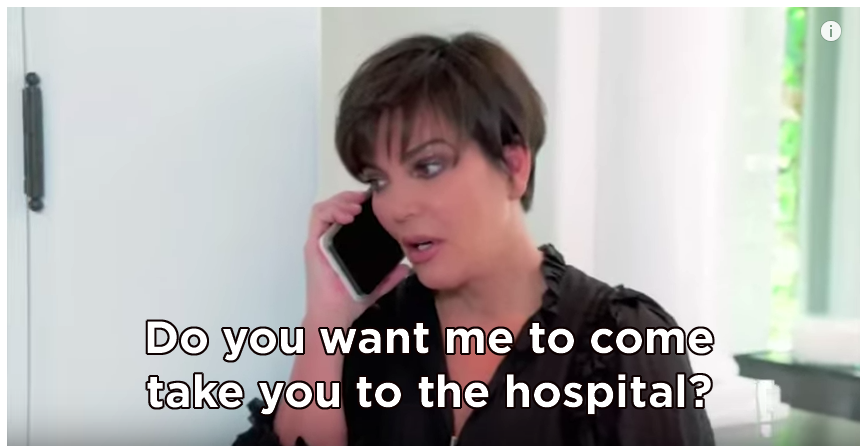 As a concerned Kim looks on.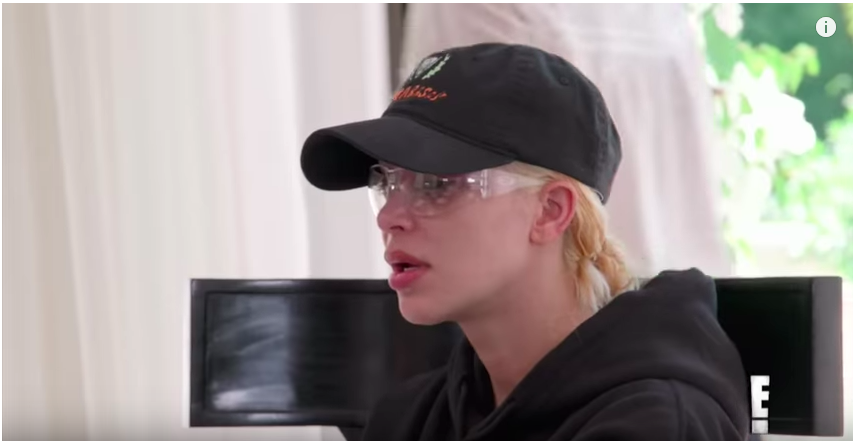 Then there's a clip of Kim saying she wants to "sue the shit" out of TMZ.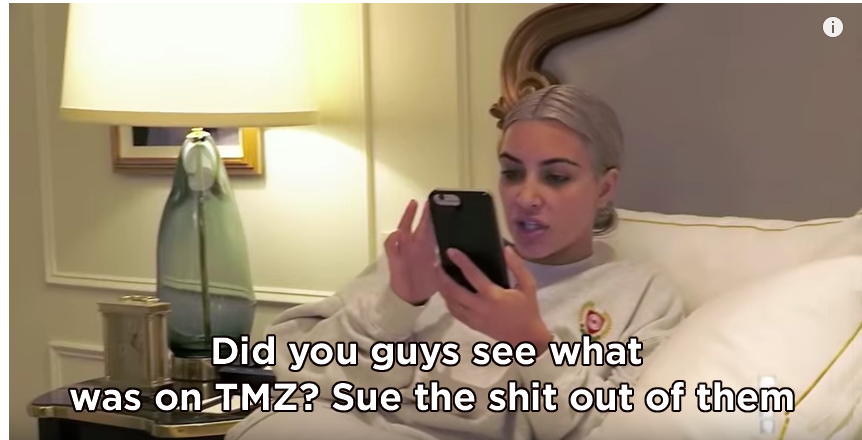 And, finally, it appears that Kourtney and Scott's relationship is as strained as ever, with Kourtney saying this about him.