Earlier this month, former model Danielle Lloyd revealed that she suspects her 6-year-old son Harry has Asperger syndrome, a form of autism.
After making the confession, Danielle and Harry were invited on This Morning, where she spoke about Harry's behaviour in a bid to raise awareness of the condition.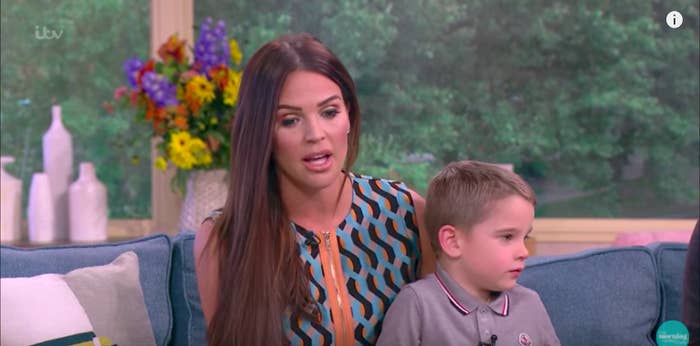 She went on to elaborate on the help she's seeking for Harry.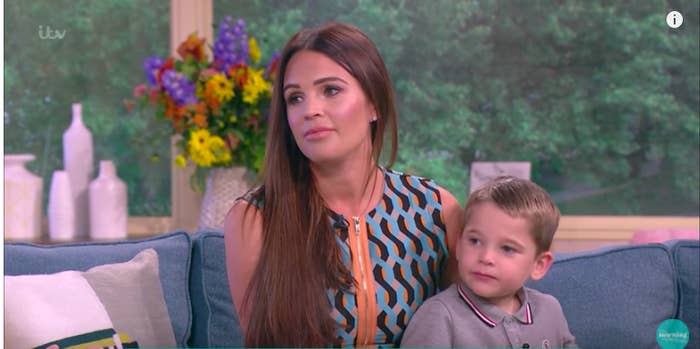 People quickly took to social media to criticise Danielle for putting Harry on TV.

And said she shouldn't have stated that Harry was "different" during the interview.

Others accused her of attention-seeking.

In other tweets that have since been deleted but captured here, Danielle was told that her TV appearance was a "new low".

And that Harry shouldn't have been involved in the interview.

But it wasn't long before Danielle began answering back to the trolls. In response to the person who told her she'd reached a "new low", Danielle had this to say.
And she shut down the suggestion that she should have "left Harry out" of the interview, too.

She also said Harry "knows he is different".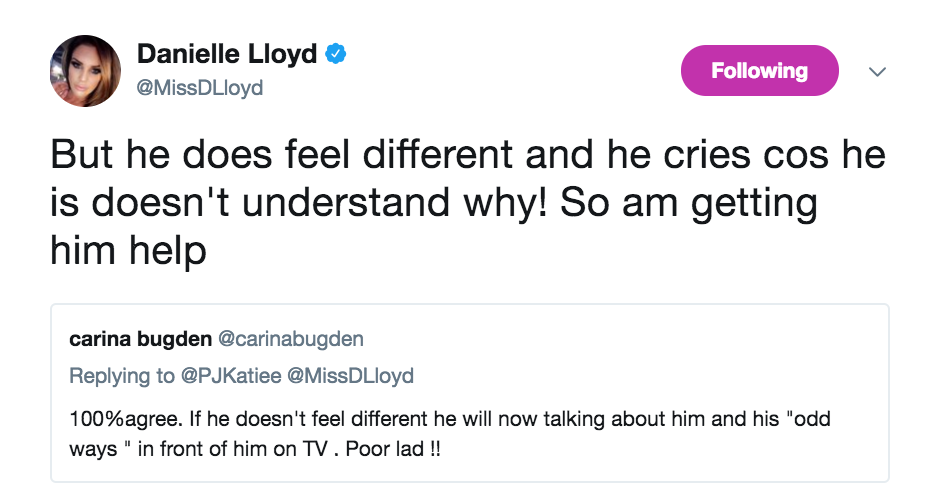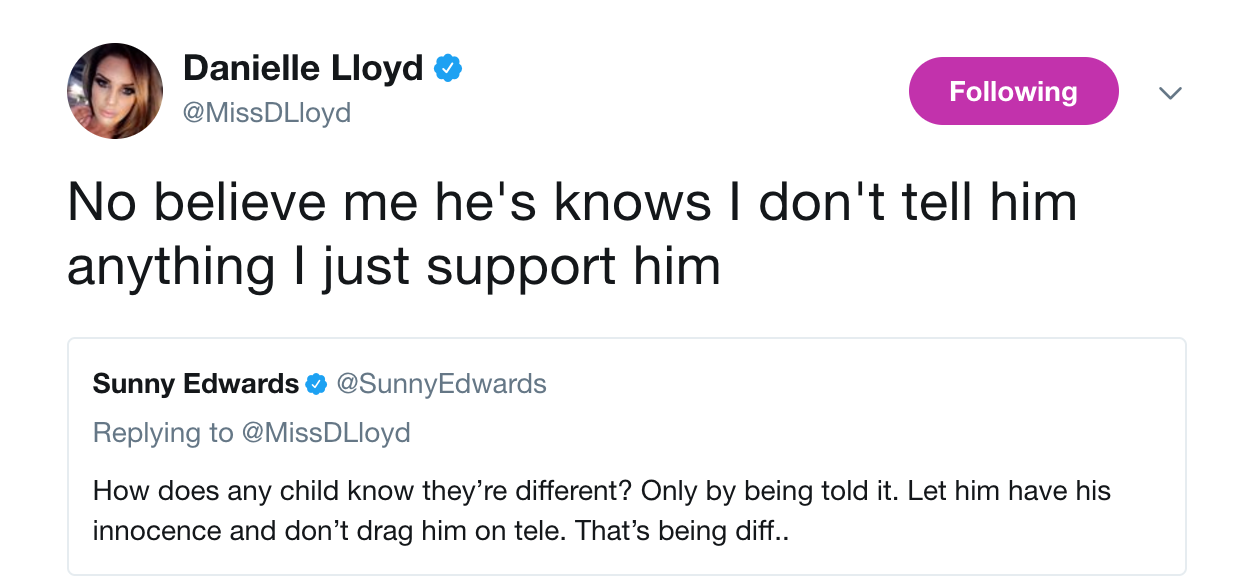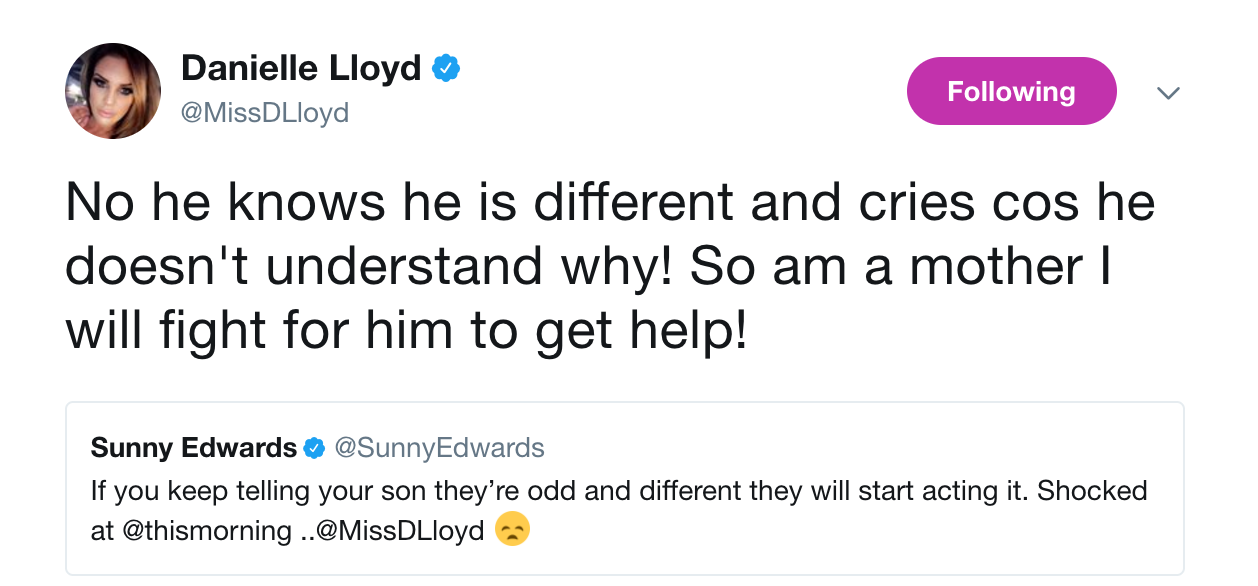 And reiterated her intention to raise awareness with this Instagram caption.

There were plenty of positive comments, praising Danielle for speaking out.
Some people even shared their own experiences.
All of which has left Danielle feeling "overwhelmed" by the support.