This Celeb Says "Women Can't Win" After Being Body-Shamed While Pregnant
Danielle Lloyd was called, among other things, a "washed up whale" after photos were published of her in a bikini on holiday 2 weeks ago.
Danielle Lloyd is currently 6 months pregnant with her fourth child and is positively glowing.
However, when photos of her on holiday were published two weeks ago, Danielle became the target of trolls who shamed her pregnant body.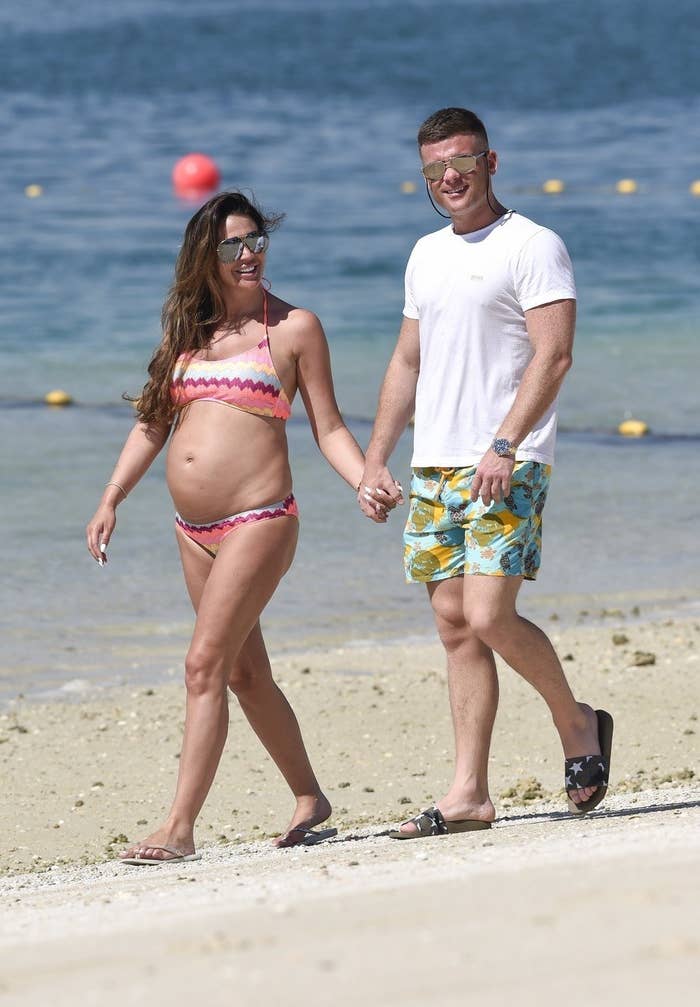 At the time she responded with an impassioned Instagram comment saying that no woman should ever be shamed for her physical appearance – especially not while pregnant.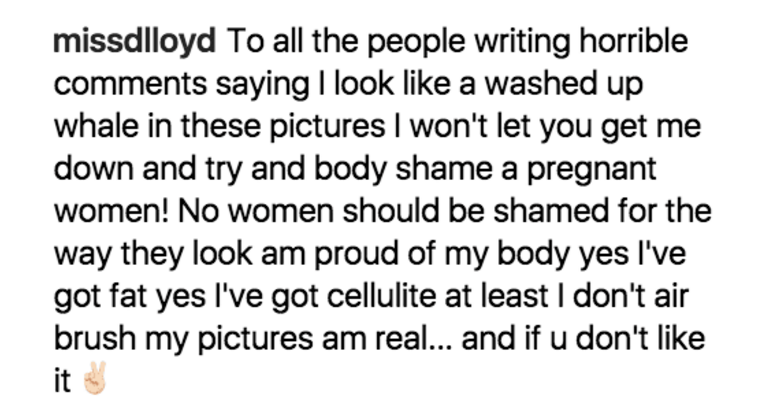 Well, Danielle has now spoken in more detail about being body-shamed. She used TOWIE star Megan McKenna, who has been criticised this week for being "too skinny", as an example of how women "can't win".
Speaking to MailOnline, Danielle said:
It's bad enough when you're not pregnant, women being brought down because of their weight. Megan McKenna's been told she's too skinny this week, people get told they're too fat. When somebody can't win, what is perfection? I'm happy the way I am, why do people feel the need to try and troll me and make me feel bad about myself? I had to stand up for myself and for other people as well, especially for pregnant women.
She said the trolls were probably "unhappy" in their own lives.
Danielle said:
The trolls must not be happy with their own lives, so they feel the need to bring other people down. I'm not taking no more rubbish off them!
Danielle concluded by saying that her priority is enjoying her pregnancy rather than worrying about her weight.
She explained:
I've not done one bit of exercise. Running around after the boys is enough! I'm just trying to enjoy the pregnancy and then think about exercise once the baby is born. I don't feel pressured – as long as Michael [her fiancé] finds me attractive, I don't really care what people think.