This Celeb Body Shamed Herself And People Are Annoyed
Many believe it was an "irresponsible" and "dangerous" comment to make, while others jumped to her defence.
Ever since Made in Chelsea's Louise Thompson got together with her personal-trainer boyfriend Ryan Libbey, she has been working out hard.
She's kept followers up to date with her training progress, as well as keeping them informed of the products she's using.
However, earlier this week she shared this snap of herself en route to the gym.
And in the caption, Louise referenced needing to lose "the fat" over the top of her muscles.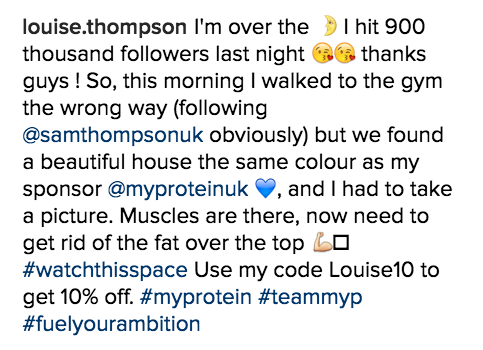 However, some people jumped to her defence, pointing out that Louise was probably using the correct physiological definition of "fat".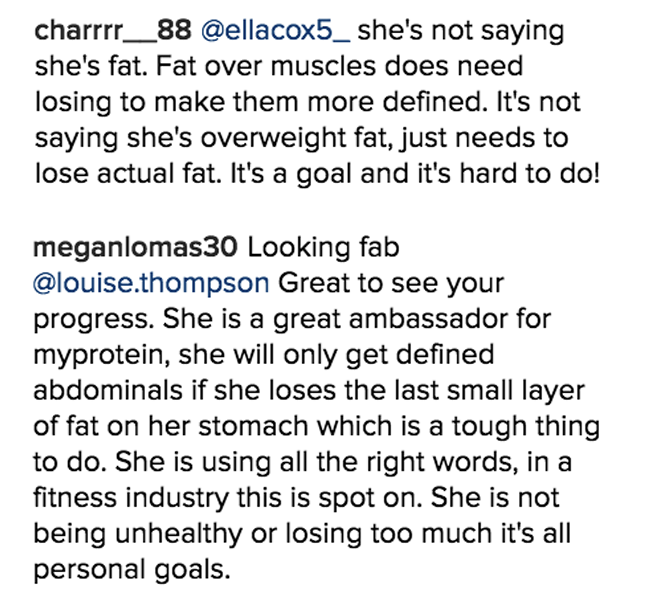 Either way, Louise is probably used to the drama, after all.