This Celeb Has Split From Her Boyfriend Just 6 Weeks After Giving Birth
Amy Childs first split from Brad Wright when he went to prison, but after he was released, the pair rekindled their relationship and became parents 6 weeks ago.
Former TOWIE star Amy Childs gave birth to her first baby, a girl called Polly, 6 weeks ago.
And when she and her boyfriend, builder Brad Wright, posed for photos with Polly for OK! magazine exactly 1 month ago, their relationship seemed stronger than ever.
The pair discussed sharing the night feeds, Brad's future proposal, and confirmed that they had given Polly both of their surnames.
However, in shocking news, Amy has now confirmed that she and Brad have split up.
Following claims earlier in the week that explosive rows had led to Amy "kicking" Brad out of her home, she released a statement denying the reports but confirming that they had gone their separate ways. The statement read:
Amy has not thrown Brad out, but they have split up amicably. Brad will of course see Polly whenever he likes, and they will remain friends.
It's not the first time the pair have encountered trouble in their relationship. They began dating back in 2015, but split 9 months later when Amy found explicit messages between Brad and another woman.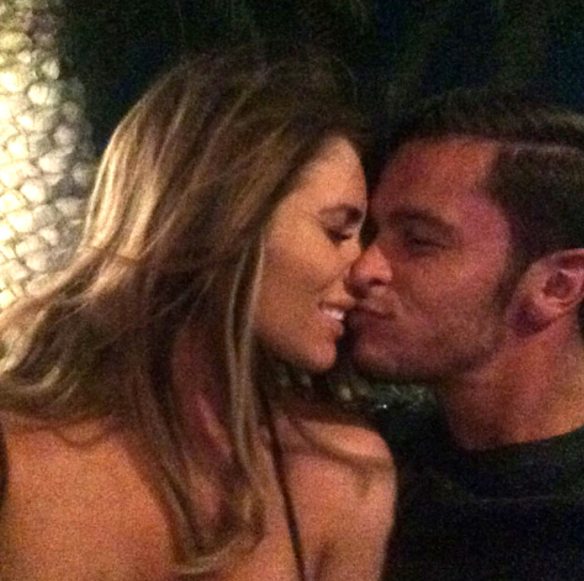 Just weeks after getting back together, Amy was blindsided again when she received a phonecall from Brad – from prison.
However, Amy admits to having a "breakdown" while Brad was in prison, and they rekindled their relationship after he was released. And, in October 2016, Amy announced that she was pregnant.
It seemed then that things were truly back on track for the pair – not least because she revealed they'd actually been trying for a baby before Brad went to prison.
We're sure having a daughter this cute is helping Amy through this time. 💕