The last couple of weeks have been extremely eventful for the former TOWIE power couple, Megan McKenna and Pete Wicks.
After Pete's ex-girlfriend Jacqui Hyland claimed that he'd been sending her texts behind Megan's back, she angrily confronted him before sharing a series of snaps explaining the full story.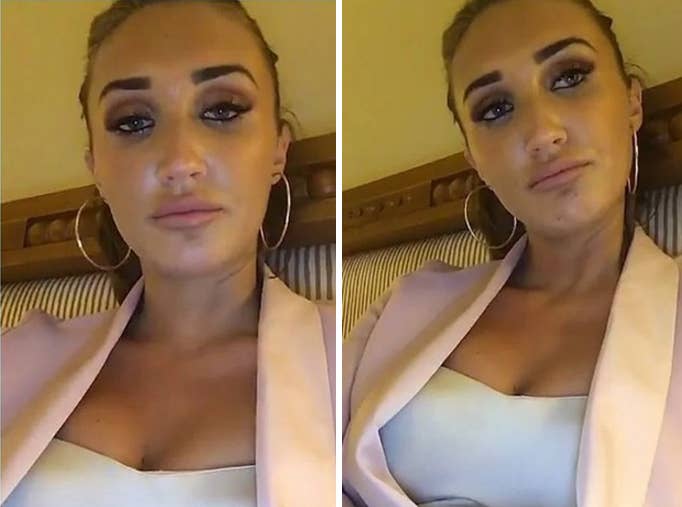 And now that TOWIE has returned to our screens, Megan's heartbreak has been clear for all to see.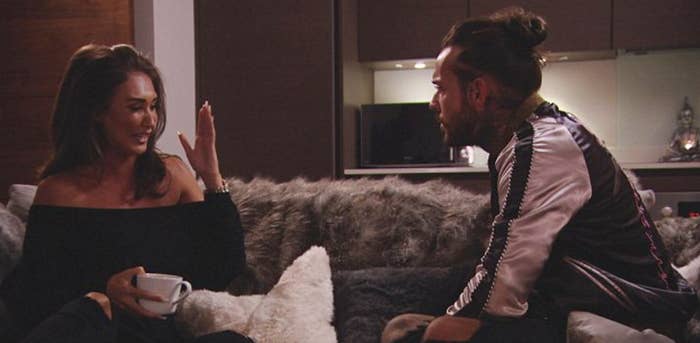 But now Megan has exposed the full extent of the betrayal – and it's much worse than we thought. Speaking to The Sun she's alleged that Pete was texting 10 girls behind her back.
She said that she'd been driven to check Pete's phone after rows left her feeling as though he "hated" her. 😔
Megan explained:
I had a weird feeling in my stomach. Pete had been off with me for about a week, it was my birthday coming up and we'd had a few rows because he made me feel like he hated me, so I looked in his phone. I never expected to find what I did. I didn't just find one text, I found a lot. There were 10 different girls.
Megan went on to say that she found not only explicit text messages but also photos, including one of a semi-naked girl where an episode of TOWIE could be seen on a TV in the background.
She explained:
There was one girl who caught my eye. They had been texting non-stop for three months back and forth. She had been sending topless pictures of herself, and there was one where she was lying on her bed with her legs on show and me and Pete were on the TV in the background.
She then revealed that after deciding to give Pete a second chance, she was blindsided when one of her TOWIE co-stars told her that his ex-girlfriend had released more secret texts to The Sun.
Megan said:
I sat there and read it and broke down. I couldn't even breathe. I had gone through it all on my own in private and then it happened again but worse. He had told Jacqui [his ex] that I never drunk and I was boring and he wished he was single. It's made me feel like complete shit.
And the worst part of all for Megan was that some of the messages unveiled in the press exposed Pete and his ex-girlfriend reminiscing about having anal sex. It's made Megan question everything she thought she knew about Pete and their relationship.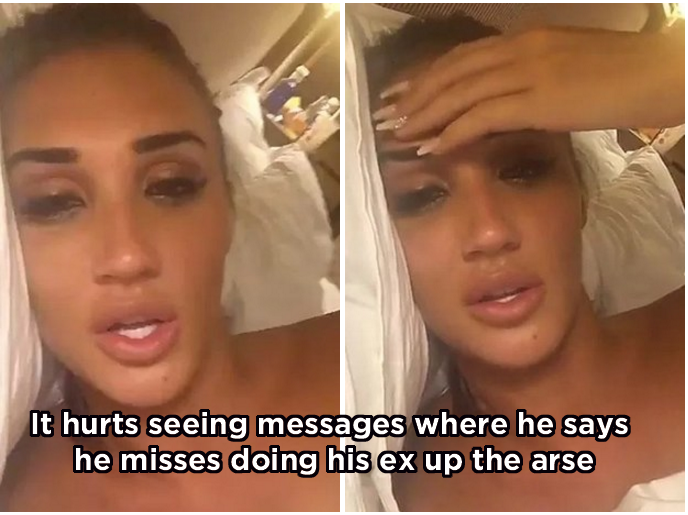 She said:
She [Jacqui] is so disgusting. He told me they'd done disgusting things together but said the messages didn't mean anything and they were just dirty messages he can't explain. I feel like it's not him and this whole thing we've had has been a lie. How can you tell your girlfriend you love her and then message other girls saying you want to do those things to them. I thought he was the perfect boyfriend, but now I'll always be wondering who he's speaking to, and how can I live with someone I can't trust?
She also thinks that the Rolex Pete bought her for her birthday last month was a "guilt present" and now looking at it makes her "feel sick."
One thing is for sure, though: Megan is one strong woman and will pull through this tough time. 💗
BuzzFeed has contacted Pete's representatives for comment.