Julia Stiles made a name for herself 18 years ago with her feminist portrayal of Kat Stratford in 10 Things I Hate About You and has been a permanent fixture in cinema and TV ever since, playing an assortment of seriously badass female characters.
Her new TV show, Riviera, is no exception. Sky Atlantic's new 10-part series charts the life of Georgina (played by Julia), whose husband is mysteriously killed in a yacht explosion leaving her to unearth the secrets beneath his fortune and lavish lifestyle. If it sounds dramatic, that's because it is – when BuzzFeed UK sat down for a chat with Julia recently she said this is the first time she's had to actively distance herself from a character after a day of shooting, because she "experiences so much tragedy" in the show. She also has no idea how the plot will culminate, as the cast shot multiple endings.
But that's not all she told us during our chat. In homage to the movie that propelled her into the mainstream consciousness, we decided to find out 10 things we never knew about her before – and the results were honest, funny, and enlightening.


1. What would you be if you weren't an actor?
Julia Stiles: A sommelier. I mean, just because wine is great. But I feel that it'd be really interesting too – the way wine is grown and cultivated. You'd probably get to go to some interesting parts of the world.

2. Where's your favourite vacation destination?
JS: Anywhere where there's sun and saltwater is pretty great. The south of France is amazing and I really can't say that enough. I lived there during the filming of Riviera and even though we were working there, every weekend when we had time off I'd go exploring and it felt like a mini-vacation. It has the food, the beach, the language. It's pretty wonderful. It really was an extraordinary place to live.

Since you love France, what would you rather eat – frogs legs or snails?
JS: Definitely not frogs' legs. I've tried them and ugh. I'd say snails, but I would just have the butter and garlic part without the snail. That's the best part.

3. What was the last movie you watched?
JS: It was Boss Baby. And I actually went to the [movie] theatre. I feel like there's been a lot of good TV lately. I'm really into Fleabag – I just watched the whole season in probably three days. Veep is also great. I really look forward to Sundays, when I can see Veep.
4. You've played a lot of badass female roles across your career. Do you have a piece of empowering advice for young women?
JS: Speak up, I guess. It's broad, but it's important to have your voice heard. And I think "you only live once" is a pretty good motto.

5. Do you have a secret talent?
JS: I got what I called a baby banjo for Christmas a few years ago. It's a four-string banjo that is more like a ukulele that I take with me when I travel because it's tiny. And I can kind of play it. That's a secret mini talent.

6. What's your favourite dance move?
JS: Pretty much anything that Beyoncé does. "The Beyoncé" is what I'll call it. Because whatever dance she does, it's now hers.

Bonus fact: After hearing that Julia loves Beyoncé, we played Lemonade while we shot the stunning photos for this post. During the shoot, Julia revealed that she has "Formation" set as her alarm. Brb, doing the same.

7. What was your high school prom like?
JS: I did go, but it was when I was a junior. I went to a senior prom because I was invited by my gay best friend. My mom still has the pictures.

8. What's your biggest pet peeve?
JS: When people say "sorry" when they don't really mean it. Like, a politeness or formality sorry. Although I do spend a lot of time in Canada and they say "I'm sorry" as an "excuse me". So I guess I should come up with a different pet peeve!

9. What's your favourite thing to do on a day off?
JS: I love going swimming, whether it's indoors or outdoors. And then cooking dinner for friends is always fun. Just simple stuff. I also love going to concerts and hearing live music. There's a band I haven't seen live yet who I would really like to – it's a great, great band called Nathaniel Rateliff and the Night Sweats. They're so good. The whole album is so, so good.

10. Do you have a stand-out moment from the filming of 10 Things I Hate About You?
JS: It was a while ago, but yes I do. I went to see the Spice Girls during the filming of that movie. I'm pretending I only went because my younger sister wanted to go and I was chaperoning her, but I actually secretly wanted to go too.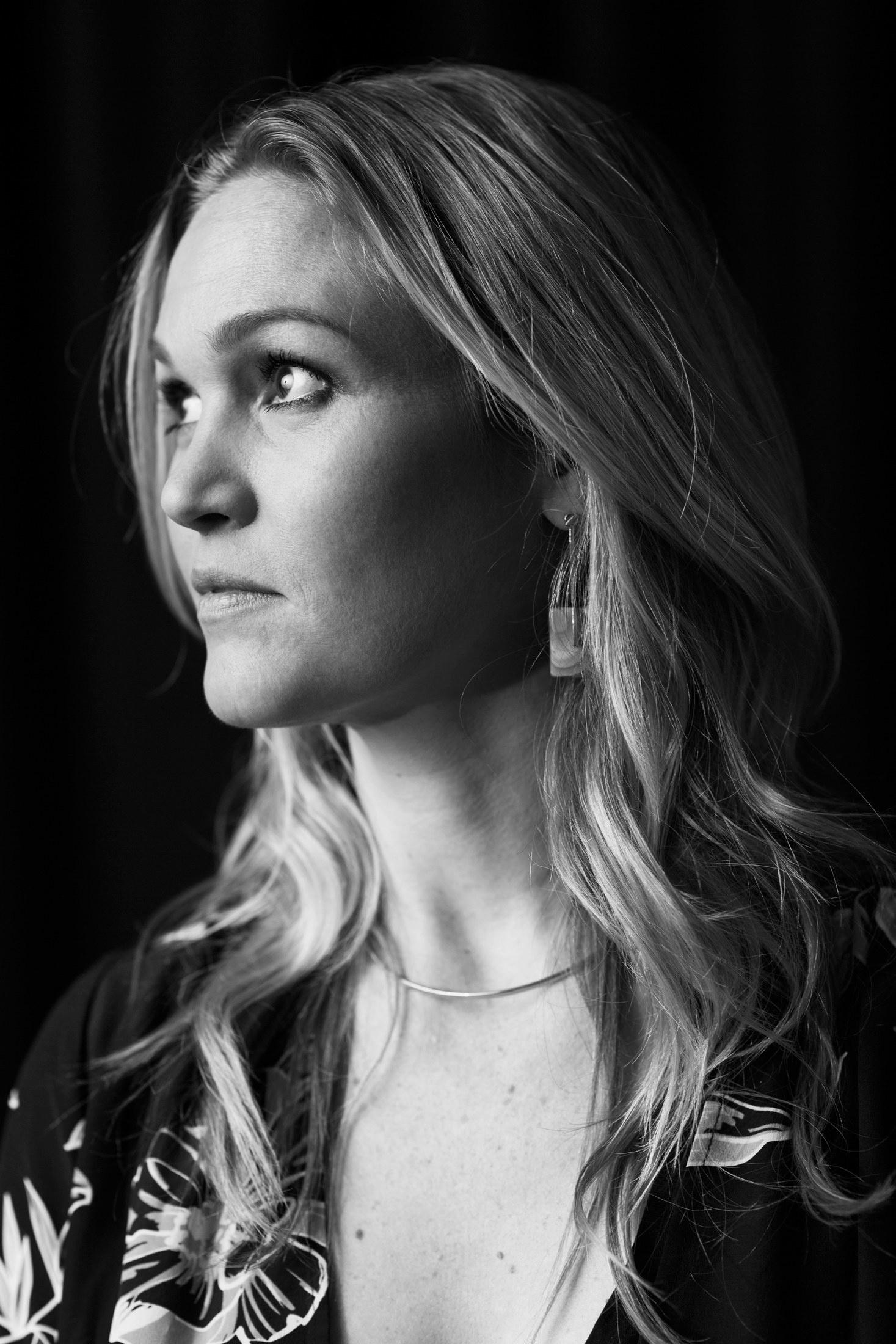 Thanks for dropping by, Julia!


All episodes of Riviera are now available exclusively on Sky Atlantic and NOW TV. Sky Q customers can watch Riviera in Ultra HD.