There's A New Theory That Khloé And Kylie's Pregnancies Will Be Confirmed On The Kardashians' Christmas Card
Well this is very interesting.
You're probably more than aware of the fact that not one, not two, but three Kardashian/Jenner sisters are currently expecting babies.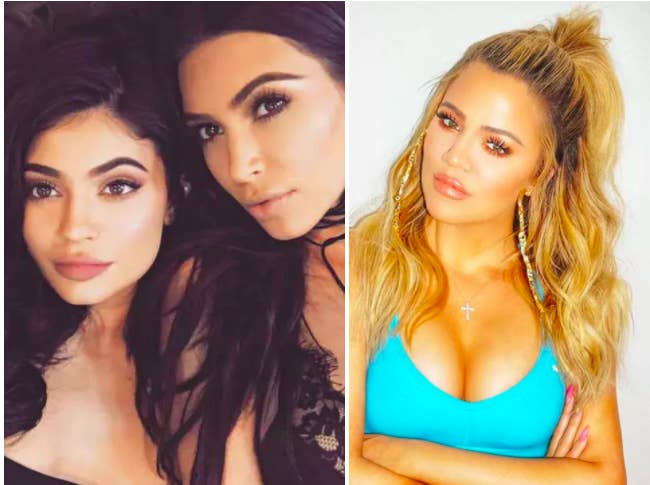 While Kim has confirmed her news, the family hasn't made a single comment on the reports that Kylie and Khloé are also pregnant.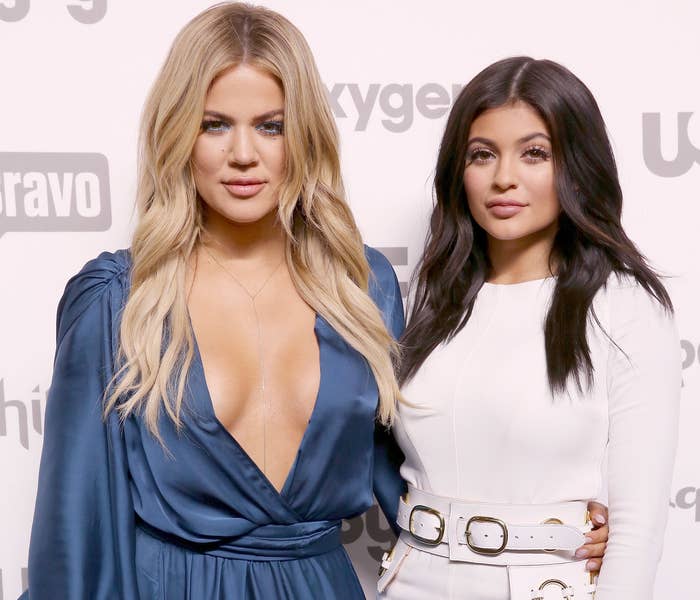 As a result, people have spent the past couple of months theorising about how and when the family will confirm the news.
Up until recently, it was widely assumed that the family would reveal the pregnancies on an episode of Keeping Up With The Kardashians.
The news of the pregnancies broke just a week before Season 14 of Keeping Up With The Kardashians hit our screens, so it was generally assumed that we'd get some form of confirmation or reveal in the season opener.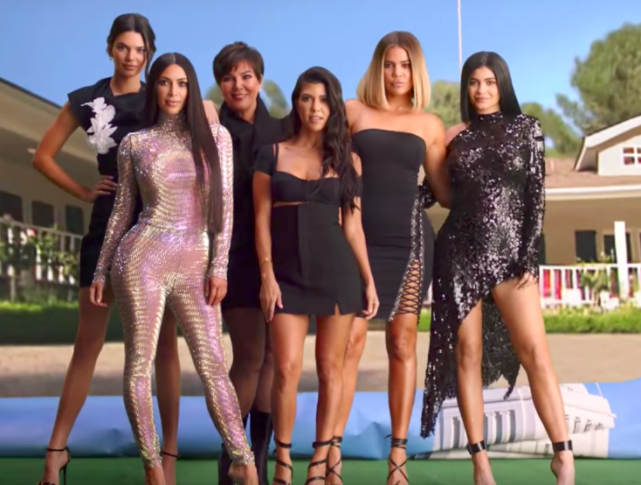 However, it came and went with no mention of any babies.
WELL, now a new and very compelling theory has emerged: That the Kardashians will confirm Kylie and Khloé's pregnancies on their annual Christmas card.
This theory was first floated months ago, but only gained credence this week when it became clear that rather than unveiling the card in its entirety, the family will actually be offering snippets of it each day.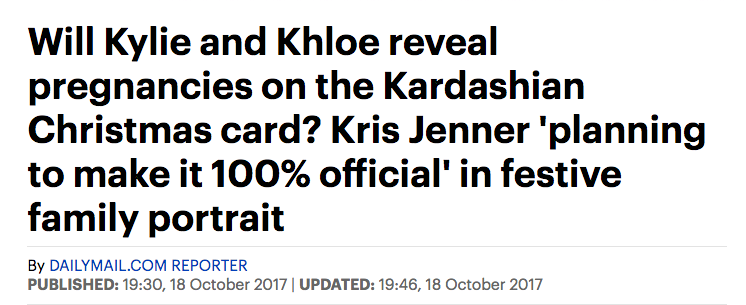 They've named the process the "25 Days of Christmas," and it essentially works like an advent calendar. This presumably means that the full card will be revealed on Christmas Day.
Kim began unveiling the card on 1 December with this ridiculously cute photo of Saint West spying some Christmas presents.
Day two was this shot of North West standing between Kim and Kourtney.
Day three was this impossibly cute photo of Reign Disick.
Day four was this happy photo of North and Kim.
And day five was this adorable photo of Saint.
It's this slow unveiling of the card that makes the theory all the more plausible.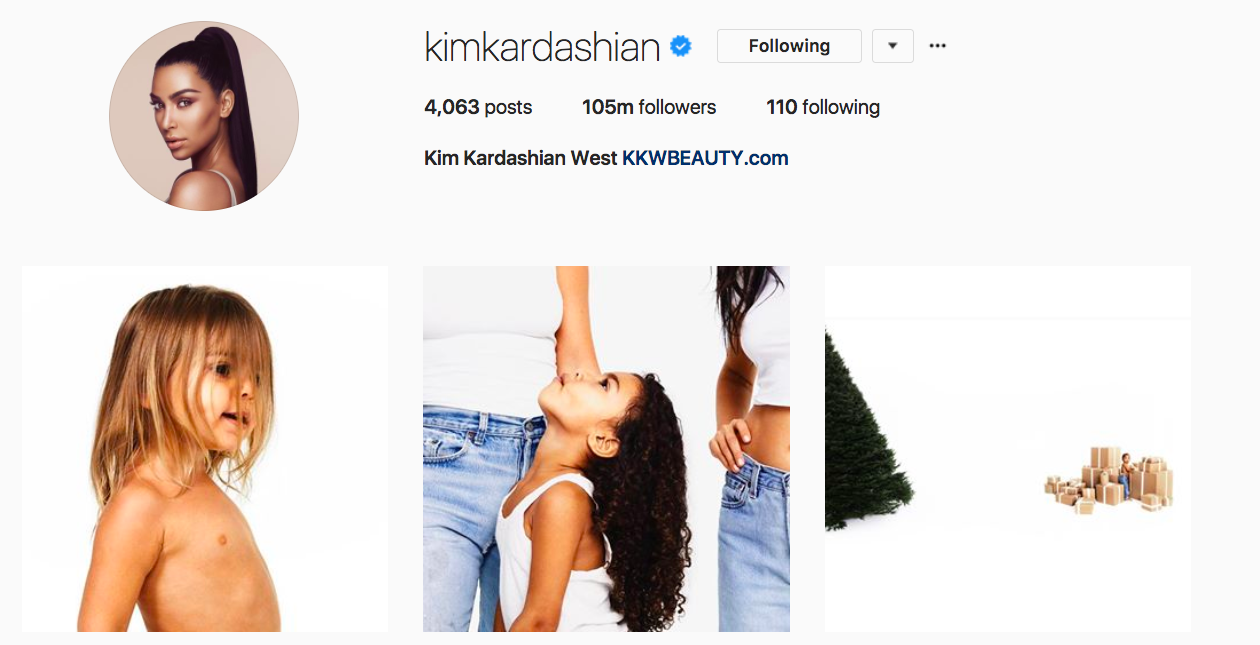 After all, if we're receiving an image of a different family member each day, a photo of Kylie and Khloé with their baby bumps could end up being the last one released before the whole card is unveiled.
Or they won't feature in the 25 Days of Christmas reveals at all, but will instead unveil them in all their pregnant glory when the card is released on Christmas Day.
And let's not forget that Kris Jenner hosts an annual Christmas Eve party from which the family often share photos.
It's safe to say that people are convinced by this theory.
But all of this hypothesising has got me thinking about a possible sub-theory, because if the family doesn't confirm the news on KUWTK, it'd be a huge and unprecedented break from tradition.
Now, programming suggests that the mid-season finale for series 14 of KUWTK will air on 17 December.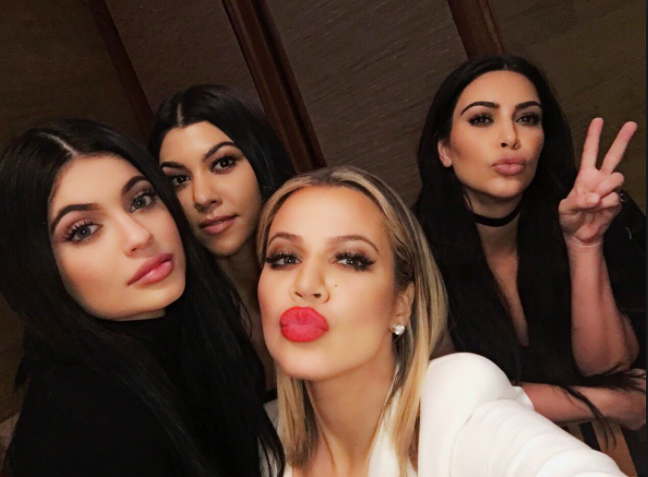 So, perhaps this will be a staggered announcement, with the pregnancies being confirmed in a trailer at the end of the mid-season finale teasing the second half of the season, before Khloé and Kylie's bumps are revealed on the Christmas card a week later.
Either way, there's a lot to ponder here.