"The Office" Cast Left The Sweetest Comments On Jennifer Garner's Video Of Her Emotional Breakdown After Finishing The Show
"Just so you know, the finale makes me bawl my eyes out too!"
For anyone who's a fan of The Office — and, if you're not, why not?! — watching the show in its entirety for the first time is a pretty special experience.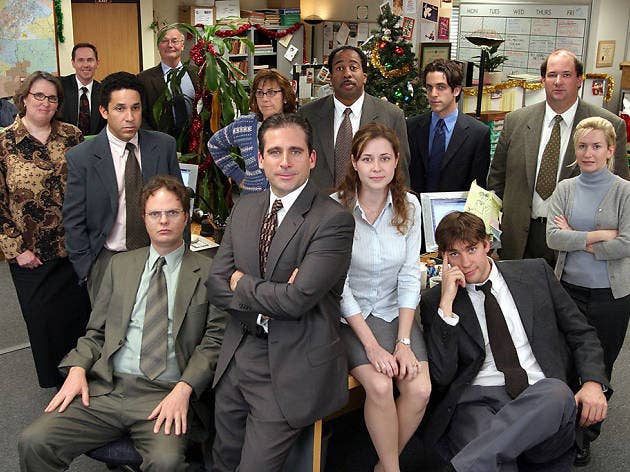 You get to fall in love with all the Dunder Mifflin gang in all their weird and wonderful glory.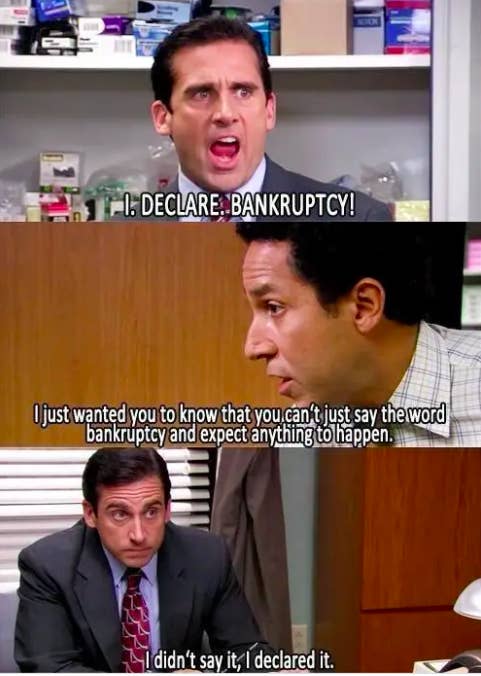 And the show's finale remains one of the most moving and satisfying endings in TV history.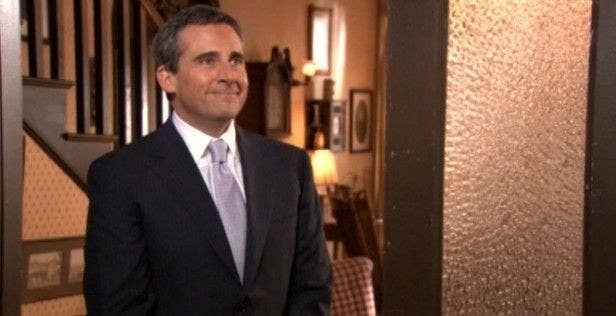 Now, one person who's recently had the joy of watching the show in its entirety for the first time is none other than Jennifer Garner.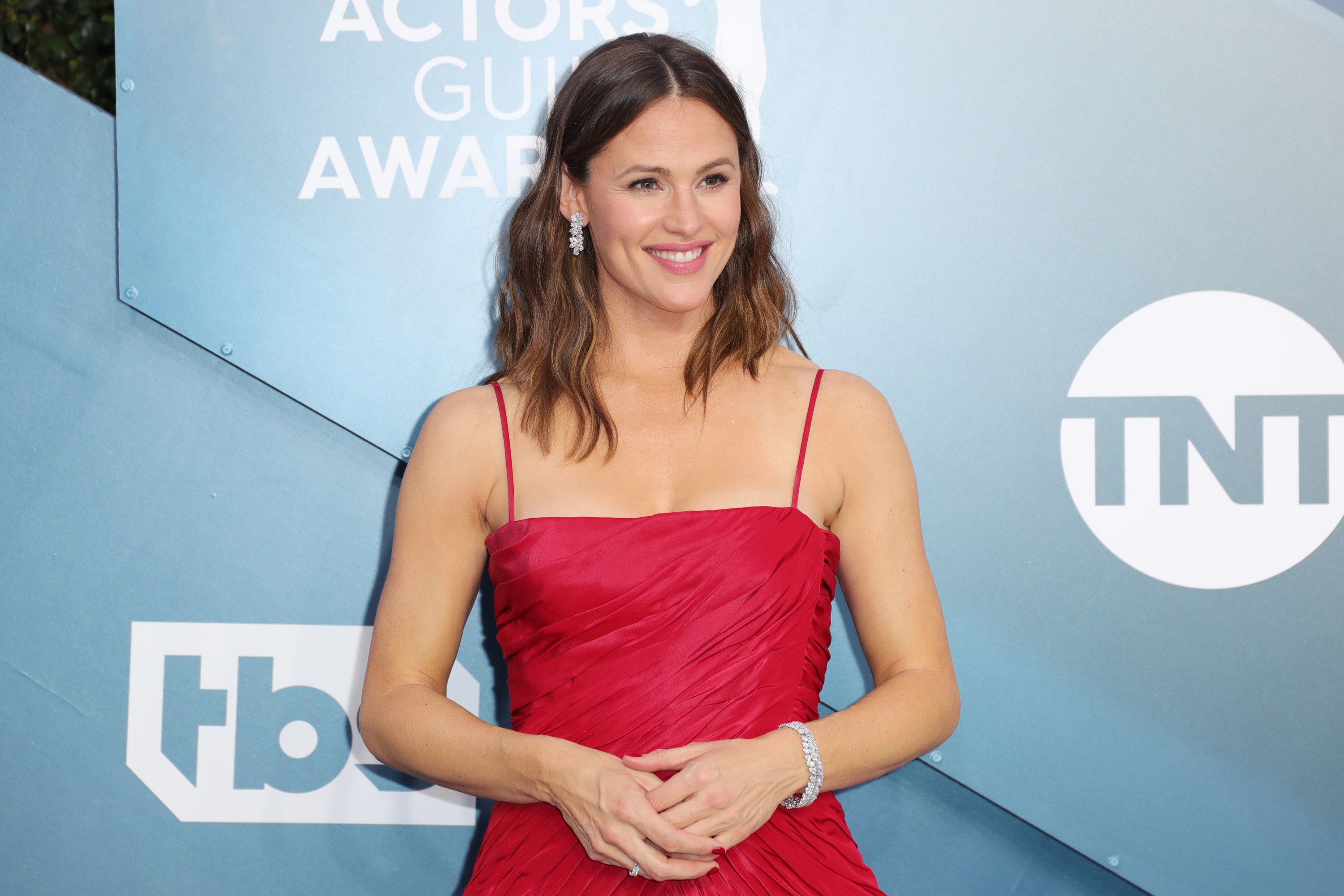 While she may be a little late to the party, Jennifer has been watching "an episode a day" during quarantine with her three kids, Violet, Seraphina and Samuel.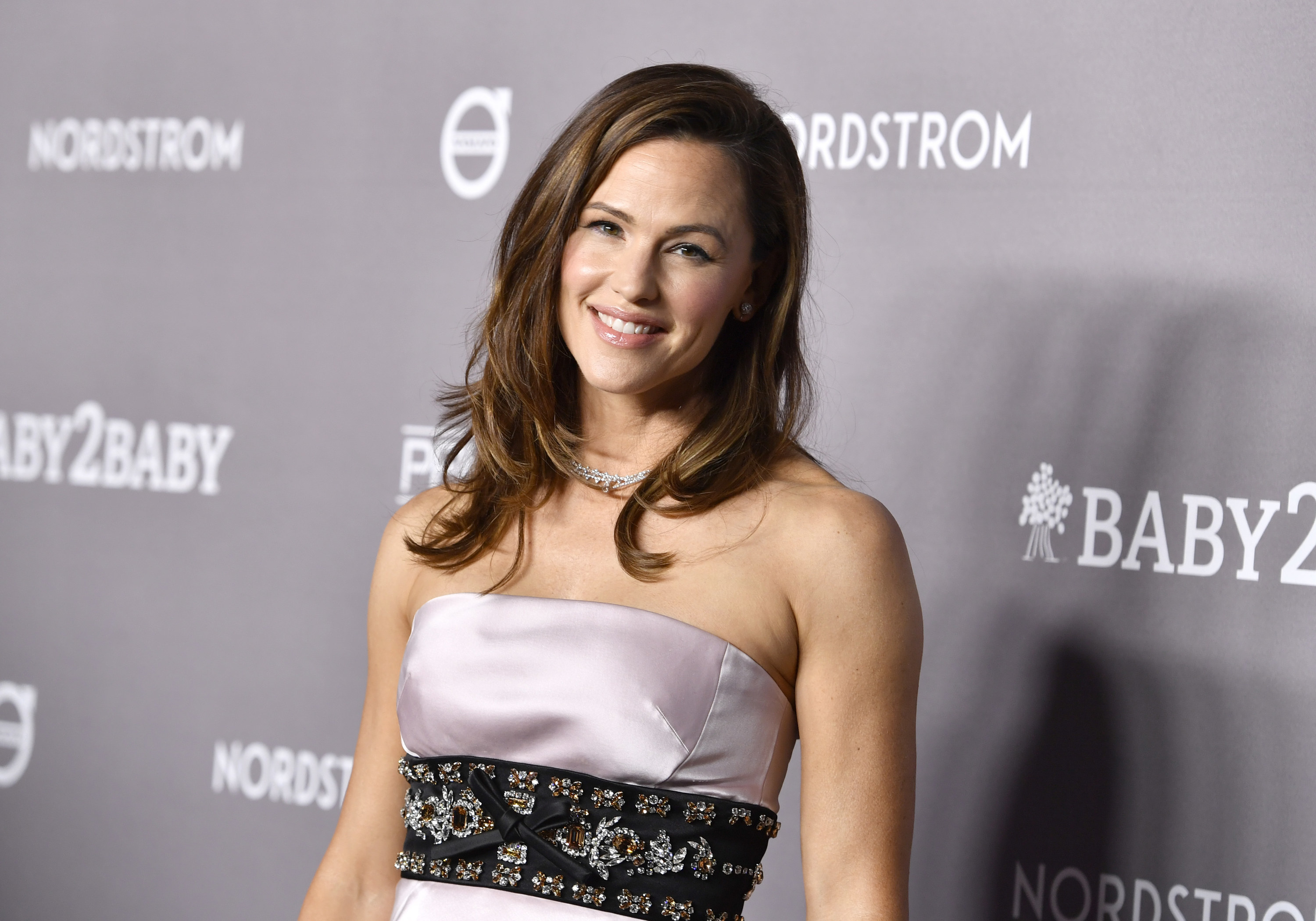 And on Monday, Jennifer hopped onto Instagram with a highly dramatic slow-motion video showing her emotional reaction to finishing all nine seasons of the show.
"My kids and I have spent months piled on the couch working our way through 'How to Behave as Grownups', aka #TheOffice," she wrote in the caption.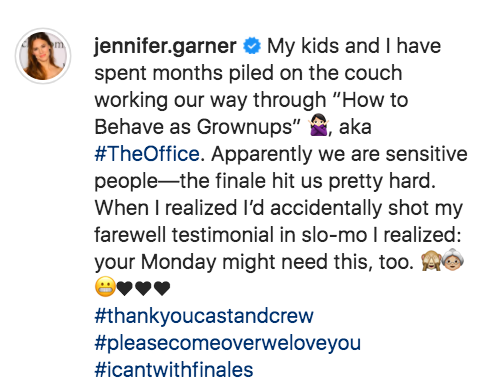 "Apparently we are sensitive people—the finale hit us pretty hard," she added. "When I realised I'd accidentally shot my farewell testimonial in slo-mo I realised: your Monday might need this, too."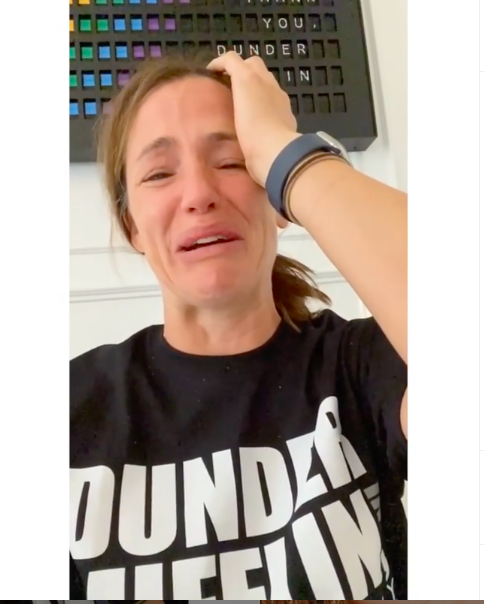 Jennifer — who was dressed appropriately in a Dunder Mifflin T-shirt — went on to say: "Look who needed a big cry and maybe a shower would have been helpful, but it's just nice to know you can still feel so much passion about something, right?"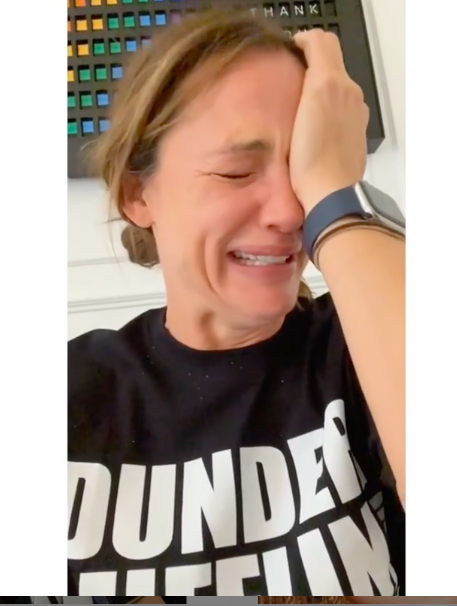 "If you've never heard of the show, The Office, you should try it," she added, "It's wonderful."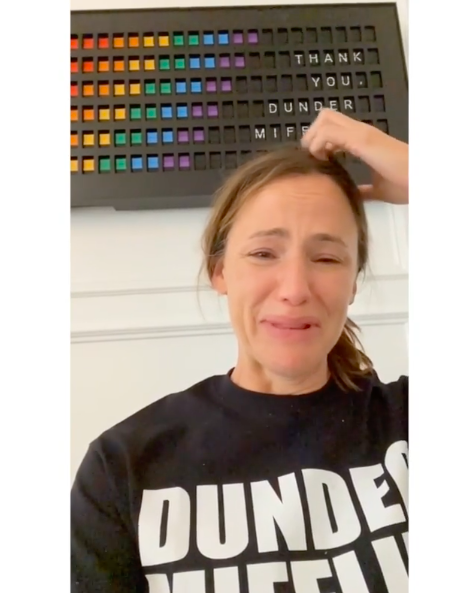 And, in reference to one of the show's most iconic lines, Jennifer signed the video off by saying: "Bears. Beets. Battlestar Galactica."
It didn't take long before some of the show's cast saw the post and flooded the comments with emotional messages thanking her for watching.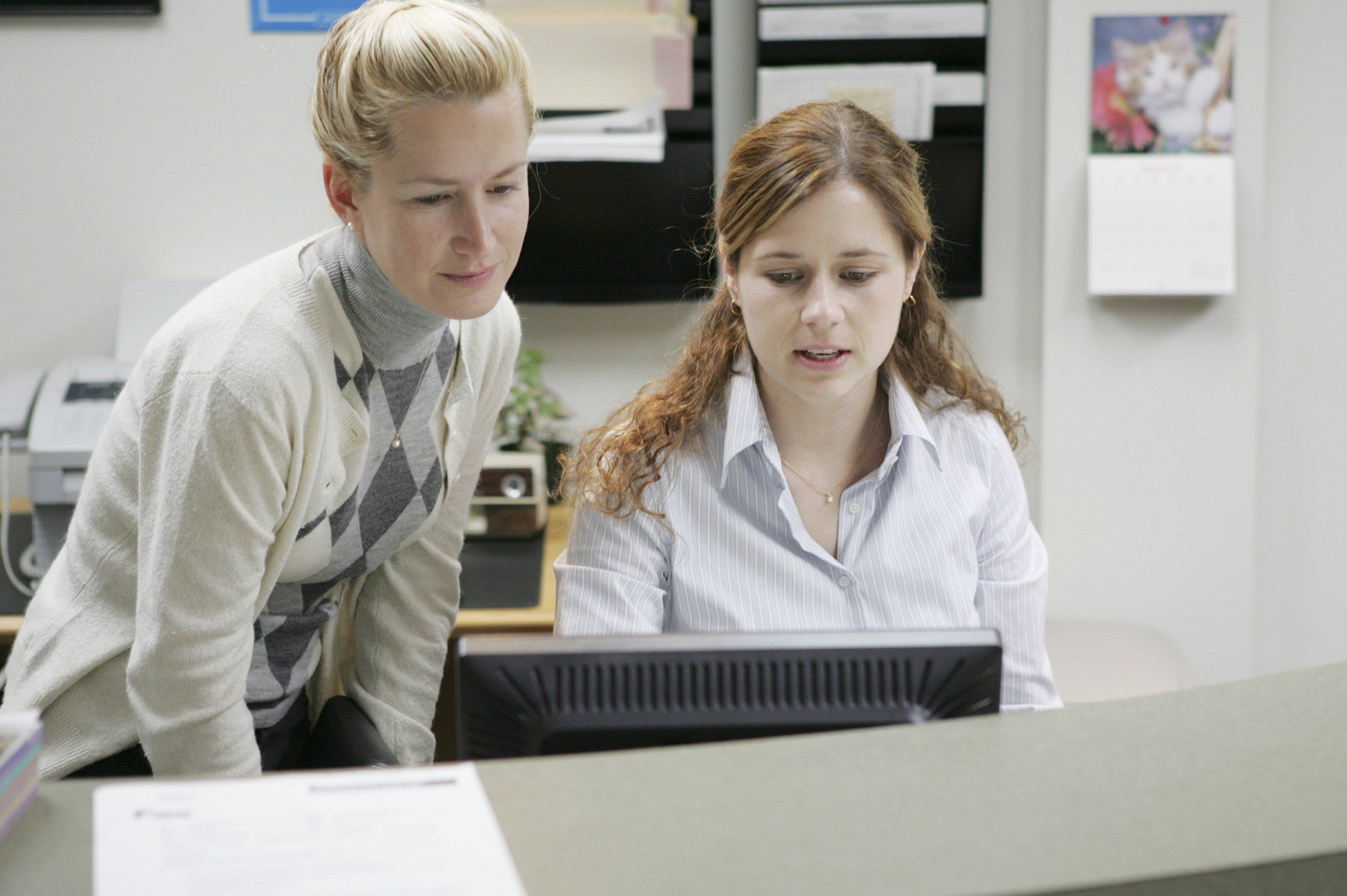 Jenna Fischer, who played Pam in the show, left a comment inviting Jennifer to begin her rewatch immediately with her and former co-star Angela Kinsey for their podcast, Office Ladies.
"This is the sweetest and most wonderful post!" Jenna wrote. "Sending you lots of love. And if you want to start over, @angelakinsey and I are re-watching for the podcast. We are in the middle of Season 3 and have major feelings about lots of moments."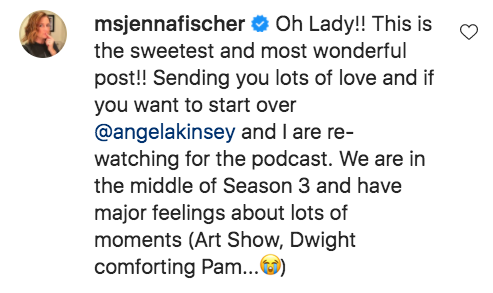 Angela followed suit, admitting that the finale of the show also makes her "bawl [her] eyes out".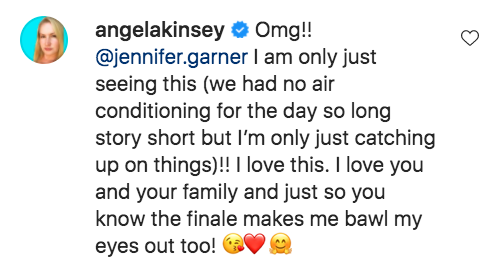 Can we get that Office reunion already?!