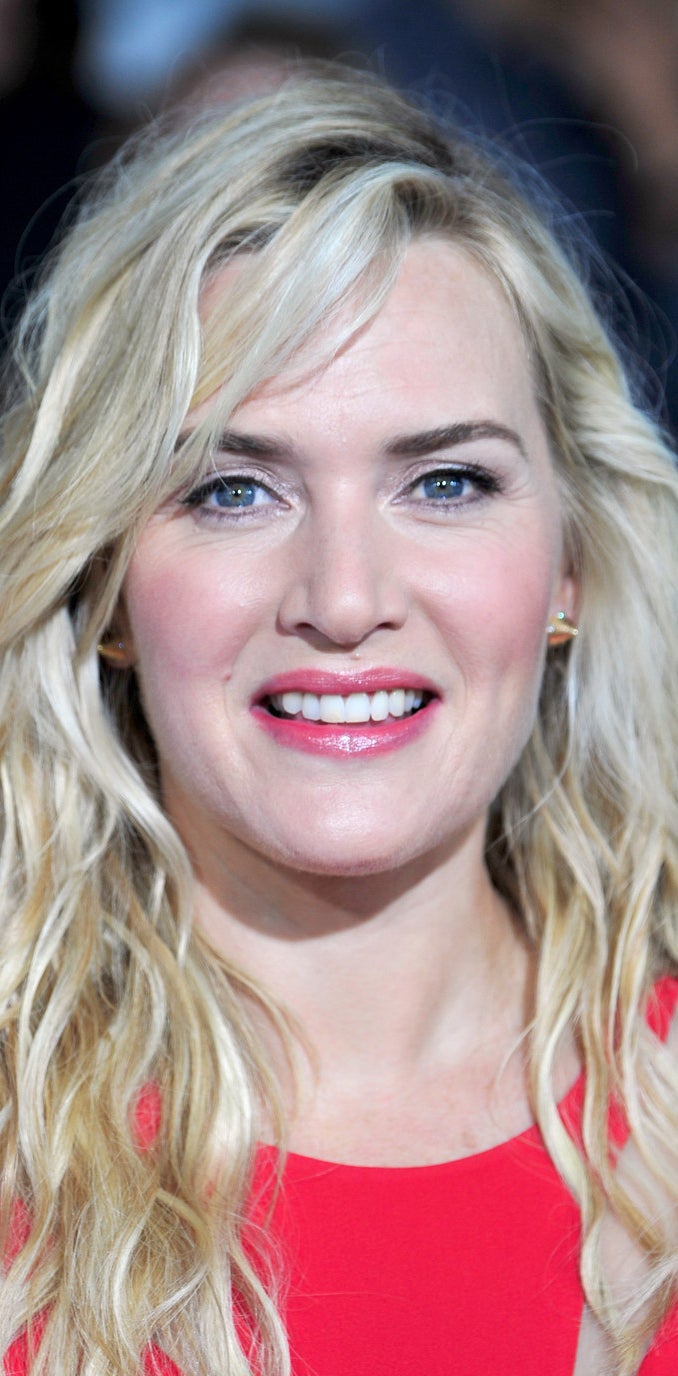 Kate Winslet's face has been airbrushed so significantly in this Vogue cover image that she almost doesn't look human. Her complexion and eyes have totally changed colour, and any sign of a wrinkle has been completely erased.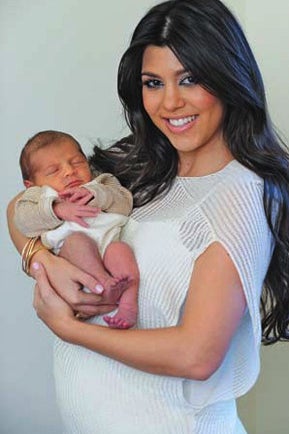 Kourtney Kardashian posed for this original photo (left) seven days after giving birth to her son Mason. The image was published in Life and Style magazine.
A short while later, this second image (right) appeared on the cover of OK! magazine, which changed the colour of Kourtney and Mason's clothing to give the impression of a new photo shoot. They also slimmed Kourtney's stomach down, making her look as though she'd lost all of her baby weight.
Kourtney responded to the retouching, saying, "They doctored and photoshopped my body to make it look like I have already lost all the weight, which I have not."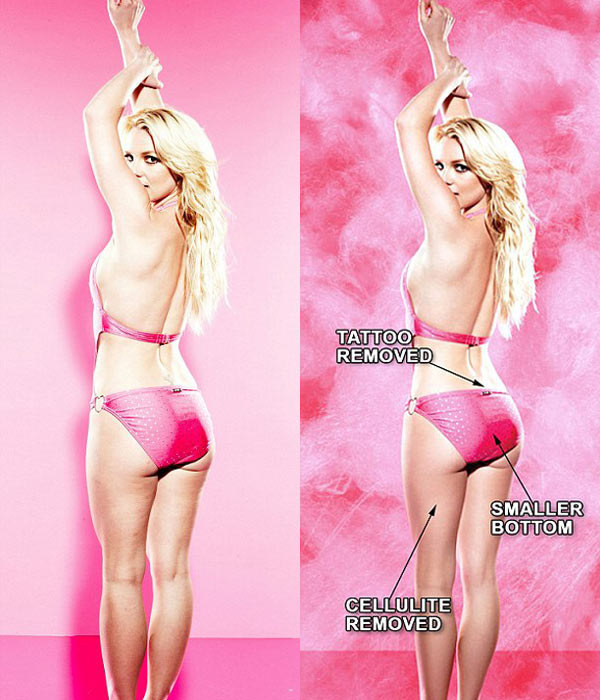 6.
Kim Kardashian.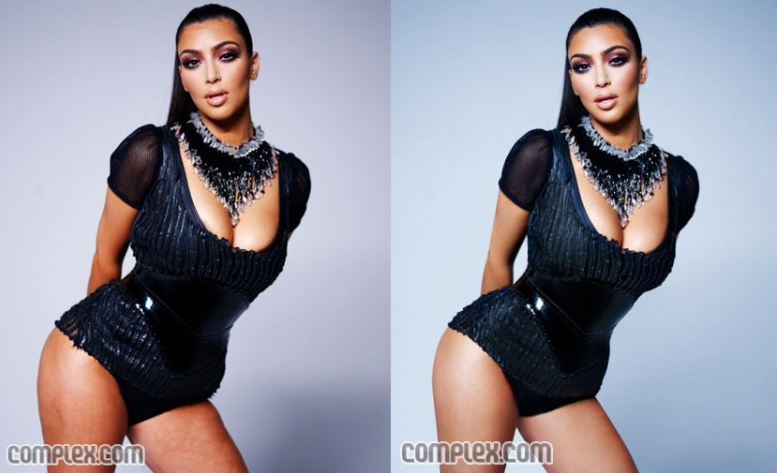 7.
Kate Winslet (again).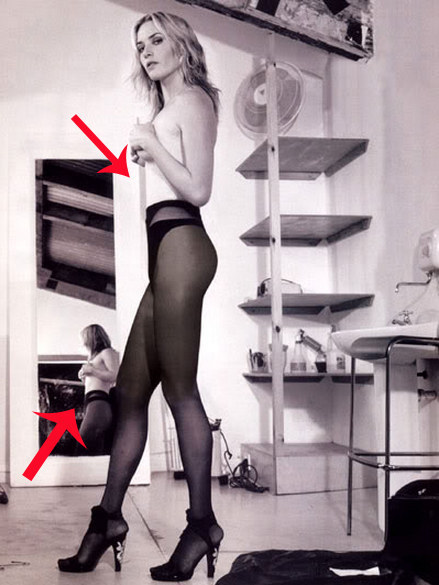 8.
Avril Lavigne.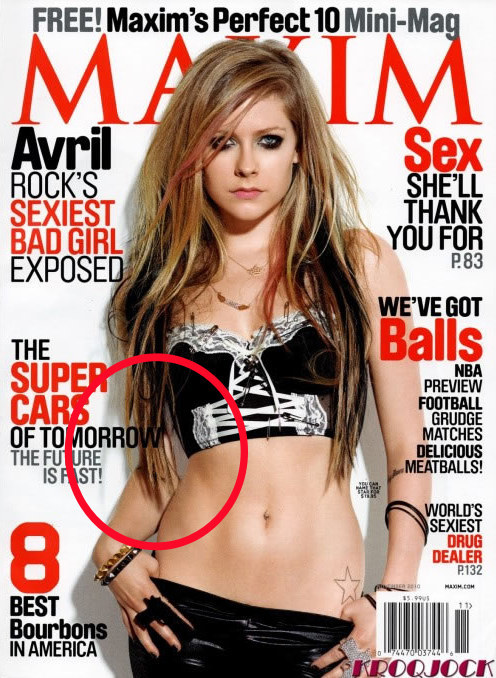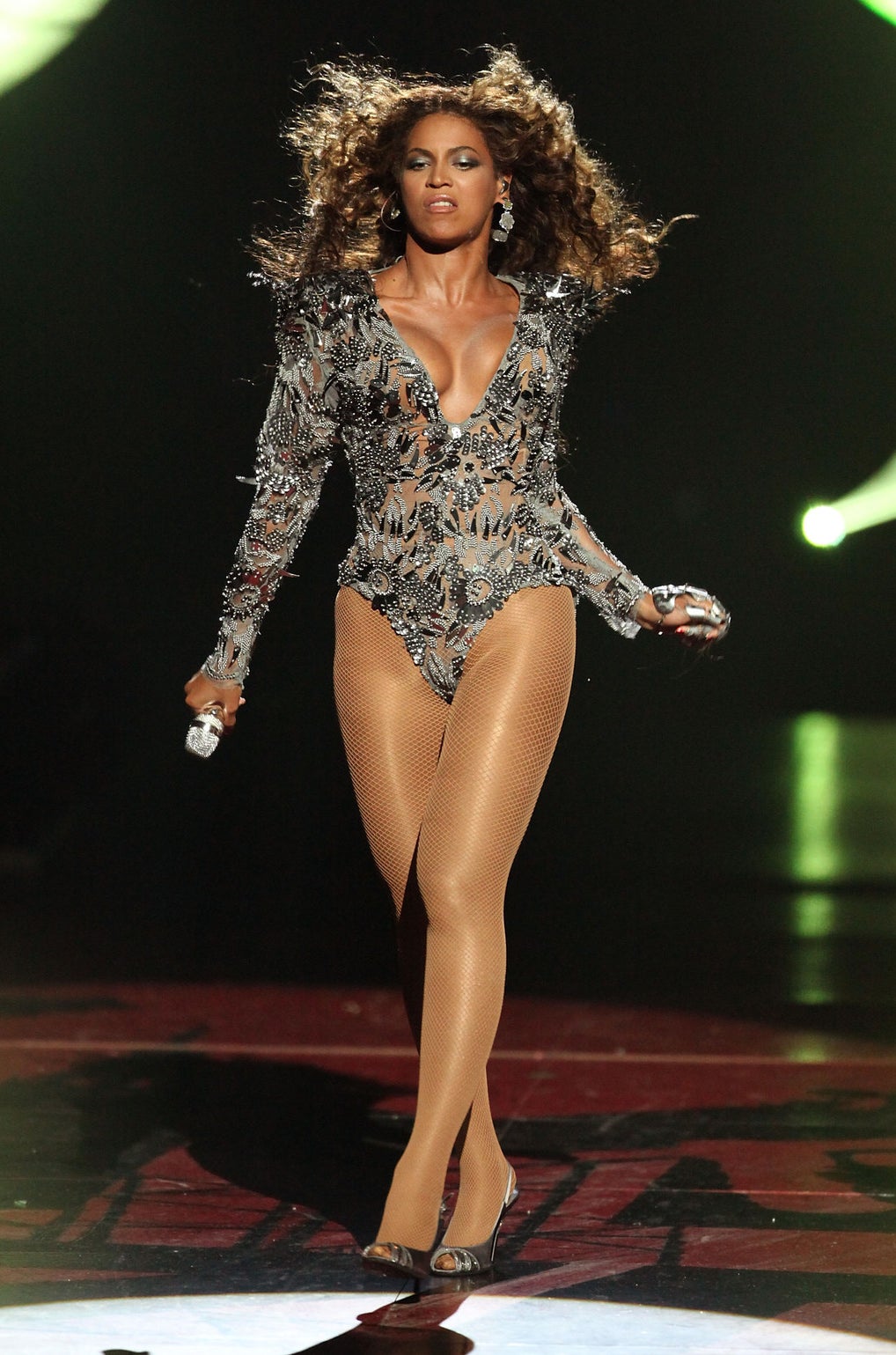 Beyoncé's curves are pretty much famous in their own right, so it's surprising that Harpers Bazaar magazine chose to slim them down and give the star a prominent thigh gap.
The magazine posted a behind-the-scenes video on its website (right), which shows the extent to which Beyoncé's thighs have been altered on the cover.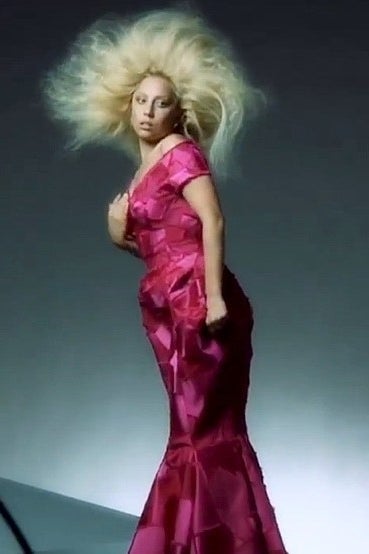 Lady Gaga posed for Vogue magazine in 2012, with the cover image showing a pretty distorted depiction of her figure.
The extent of digital retouching was clear when Vogue posted a behind-the-scenes video on its website (left), which showed Gaga in all her natural glory.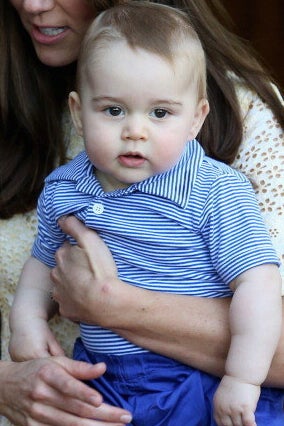 Prince George may only be 10 months old, but he's already had his first photoshopping scandal.
The image selected for the cover of Us Weekly appeared to show Prince George with lighter cheeks, hair, eyes, and eyebrows in comparison with the original image (left).
The magazine denied photoshopping the image, saying, "The original image used for the Prince George cover was dark and bluish in tone and needed to be given an overall color shift for printing purposes. By no means did we go in and alter the color of his eyes or cheeks in this process."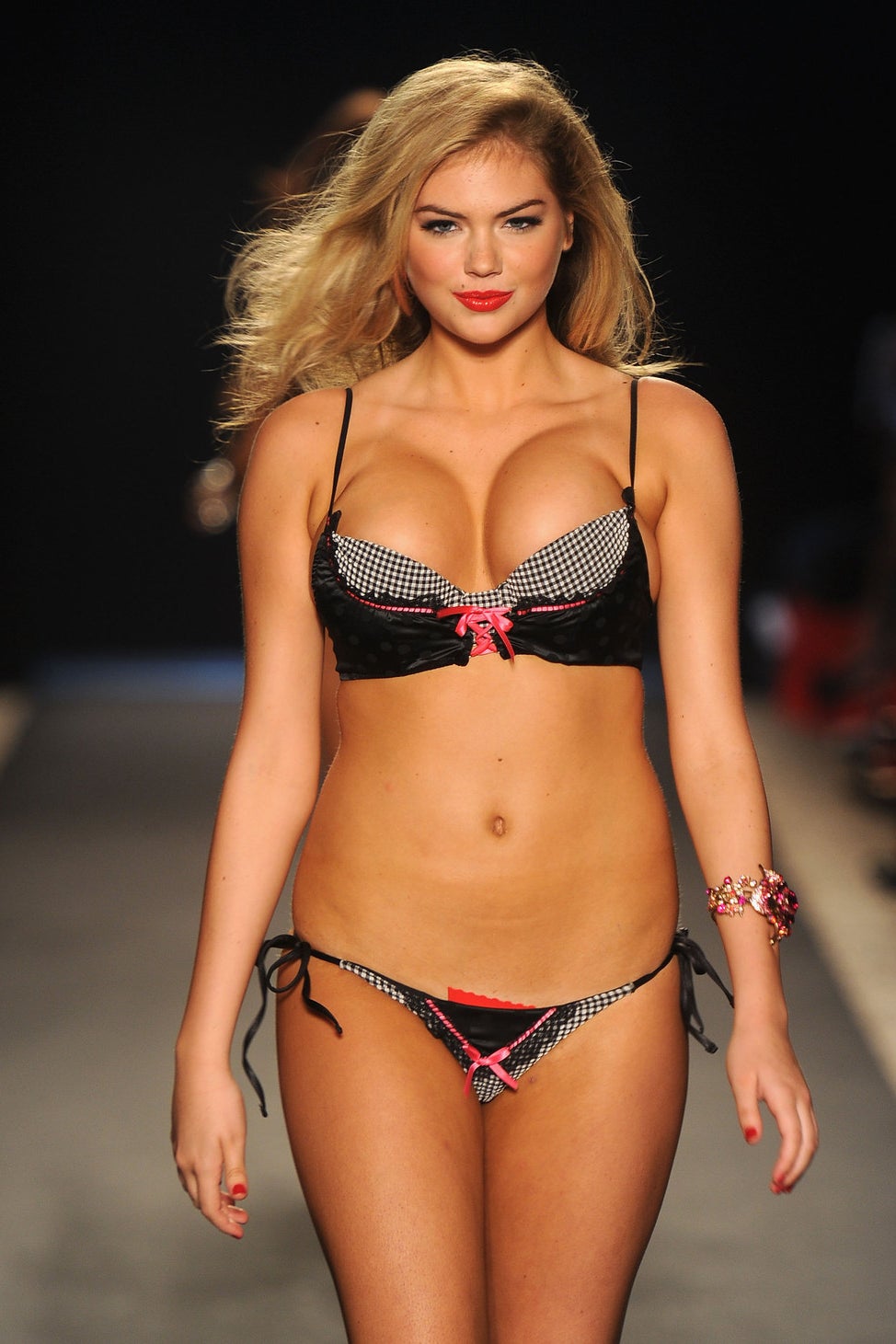 For someone as voluptuous and gorgeous as Kate Upton, it remains a mystery why her stomach would appear flattened and her boobs made to appear smaller in this magazine cover image.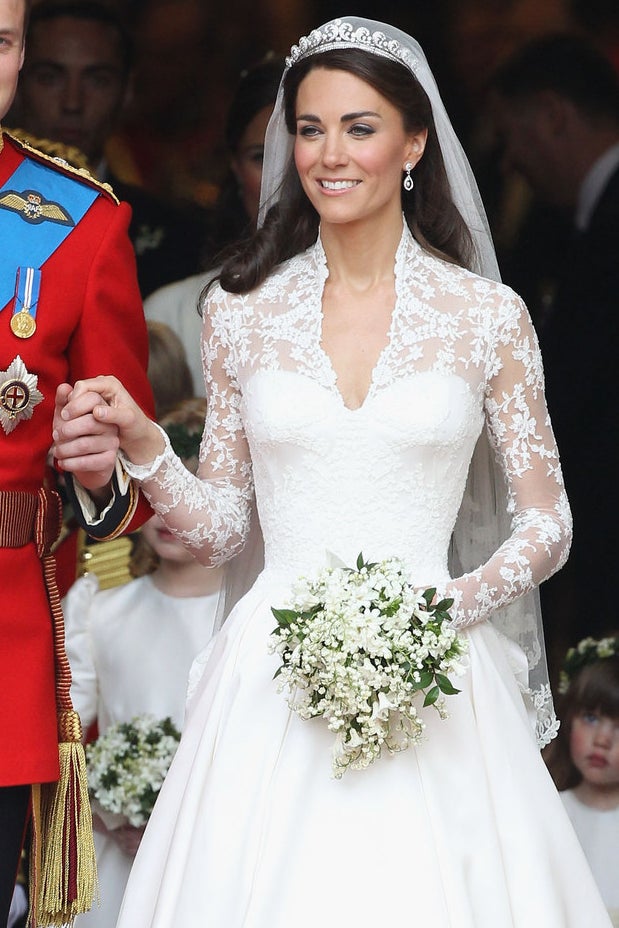 Grazia magazine came under serious fire when this commemorative Royal Wedding issue hit the stands.
It was quickly noticed that Kate's waist looked as though it'd been considerably slimmed down on the cover.
Grazia was forced by the Press Complaints Commission to release a statement detailing what had happened. The magazine explained that the the image was altered to remove Prince William so that the cover showed Kate alone. To achieve this, they had to digitally mirror Kate's arm, and in doing so, slimmed down her waist.
14.
Kim, Khloe, and Kourtney Kardashian.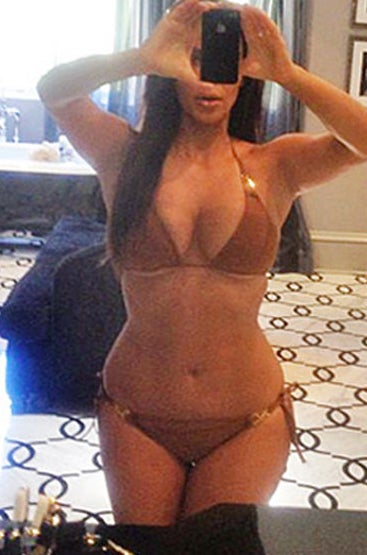 The Kardashian sisters were airbrushed in their advertising campaign for lingerie at Sears. In particular, Kim's waist was slimmed down to almost ridiculous proportions, with the star looking much more human in this candid bikini snap on the left.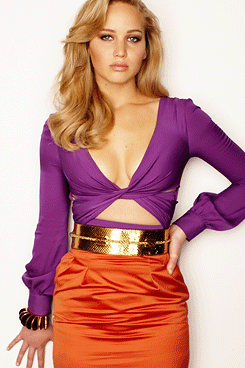 Despite being one of the most gorgeous women on the planet, Jennifer Lawrence had just about every part of her photoshopped for her magazine cover shoot for Flare magazine.
As this GIF shows, Jennifer's neck has been elongated to give the appearance of a more defined profile, and her waist, hips, and face have also been considerably slimmed down.
17.
Jennifer Lawrence (again).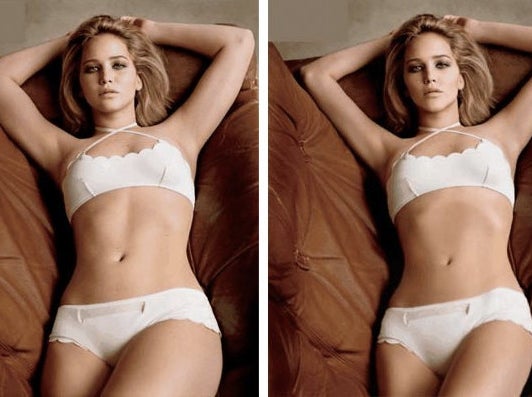 It wasn't just Flare magazine that altered Jennifer Lawrence's appearance — GQ has too.
These before-and-after images show Jennifer's stomach, legs, arms, and face all appearing slimmer. She's even been given a more prominent rib cage in the "after" shot, which is frankly RIDICULOUS.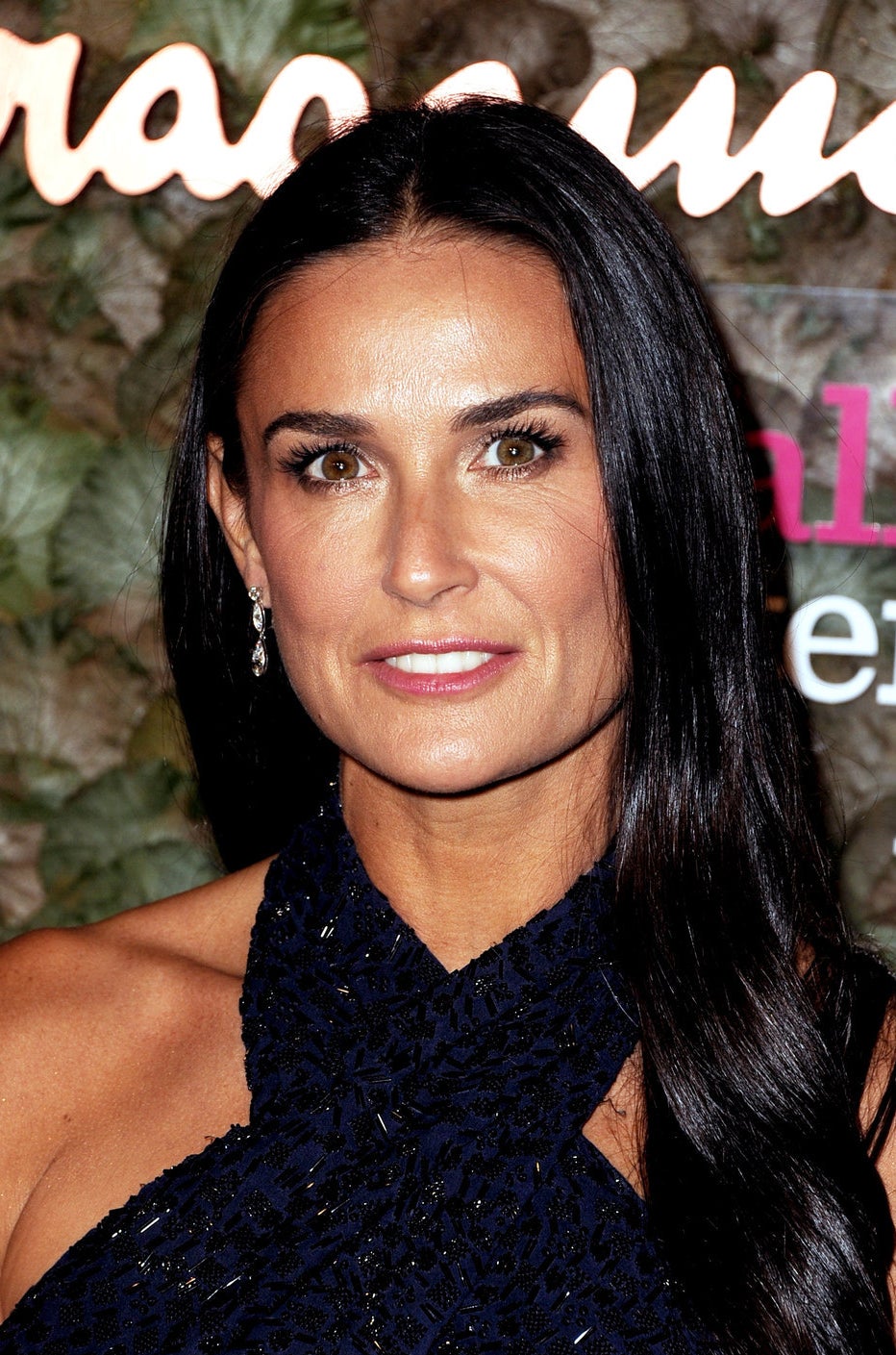 Demi Moore's face has been completely smoothed and any wrinkles totally removed in this advert for Helena Rubenstein perfume.
Mariah Carey is undoubtedly gorgeous, but she looks virtually unrecognisable in the image on her new album cover. She stepped out days after unveiling the image (left), which serves to emphasise the extent of the airbrushing.
20.
Kim Kardashian (yet again).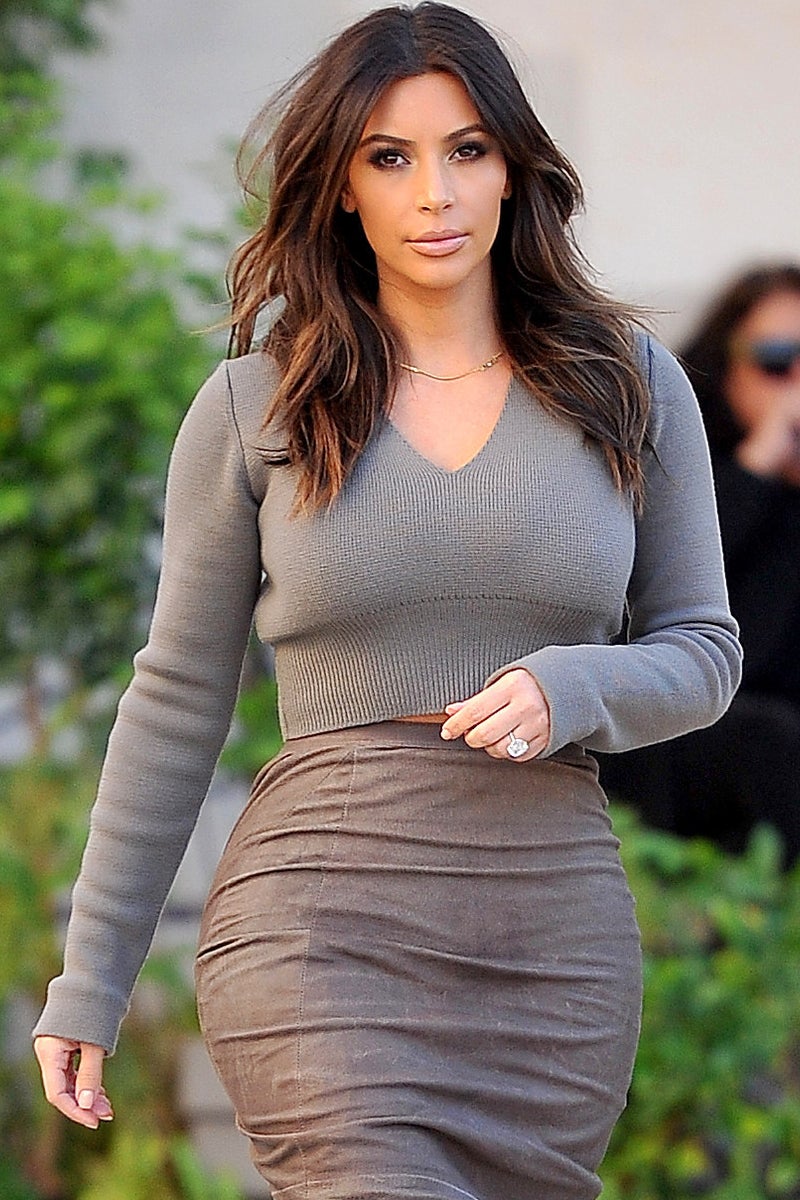 Kim Kardashian was photoshopped for this OK! cover image. Not only do Kim's hips appear slimmer in the image selected for the cover of OK! magazine, but bizarrely the colour of her clothes have been altered as well.
Kim hit out on Twitter, saying, "BTW tabloid...please don't photoshop my clothes! If they photoshop my clothes who knows what else they tweak."
21.
Beyoncé (again).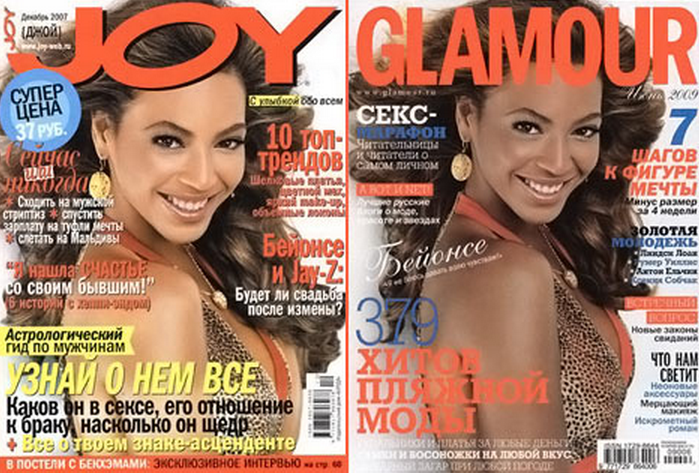 22.
Kristen Stewart.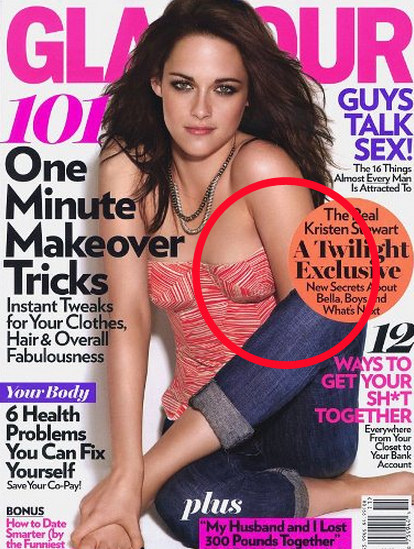 23.
Fergie.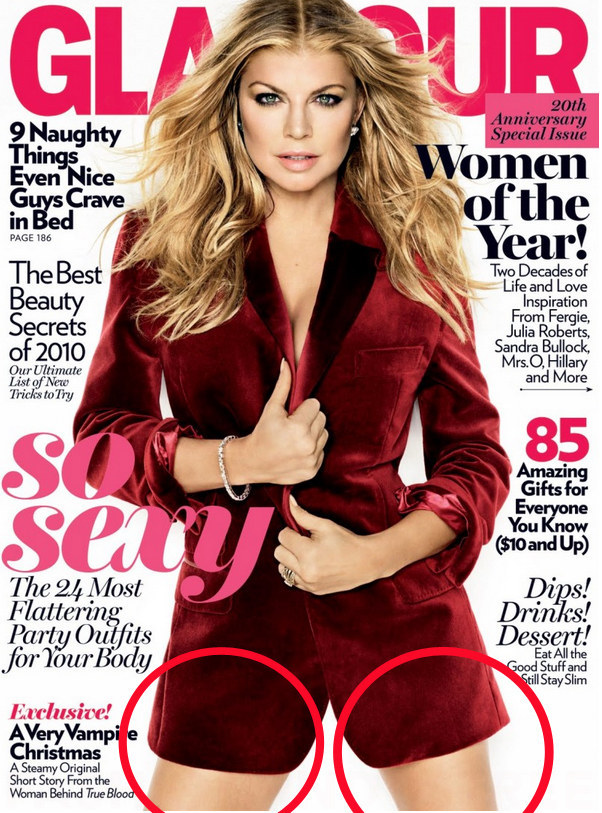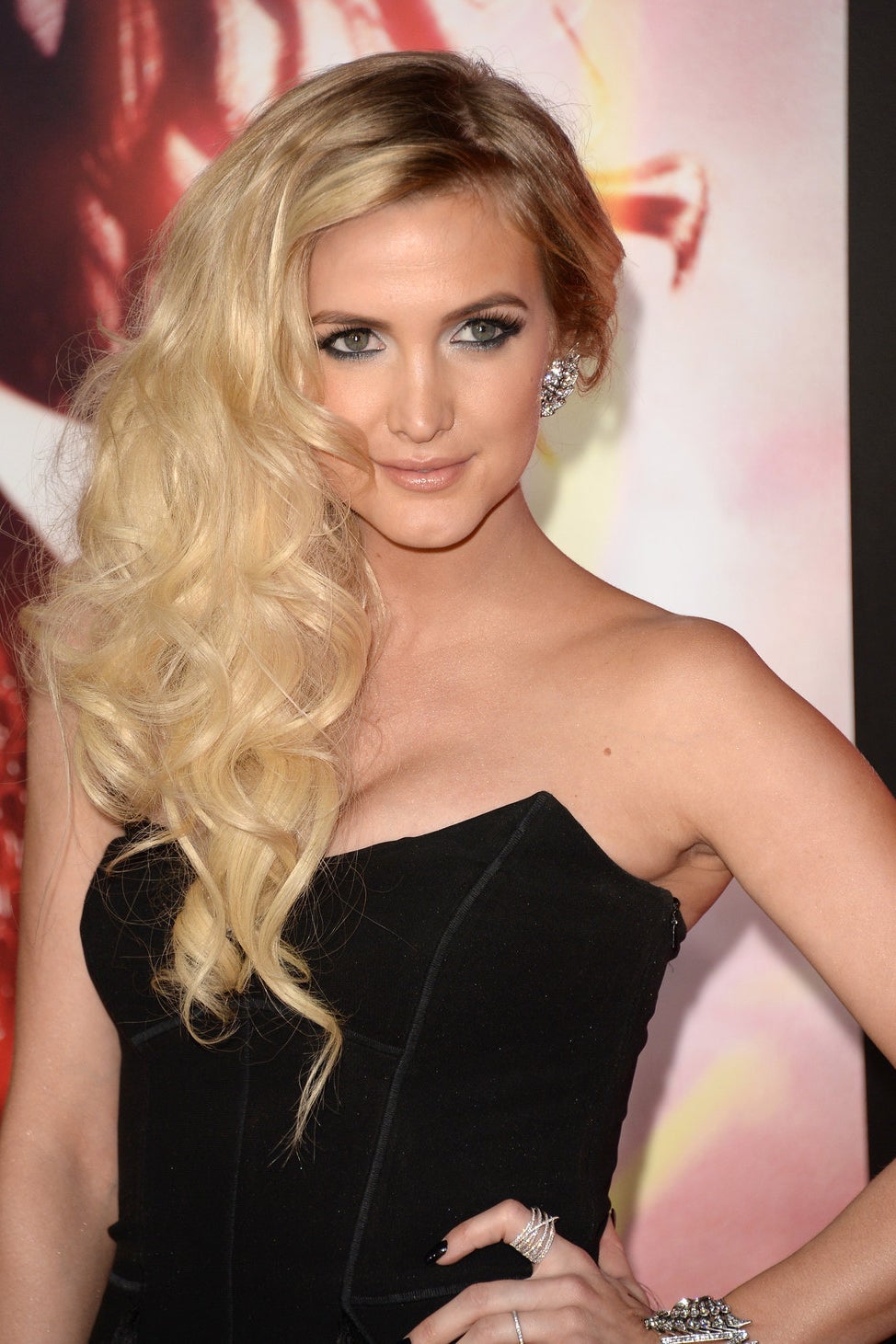 Despite being gorgeous naturally, Complete Woman magazine photoshopped Ashlee Simpson's face so extensively that she looked more like a Barbie than a human.
25.
Demi Moore (again).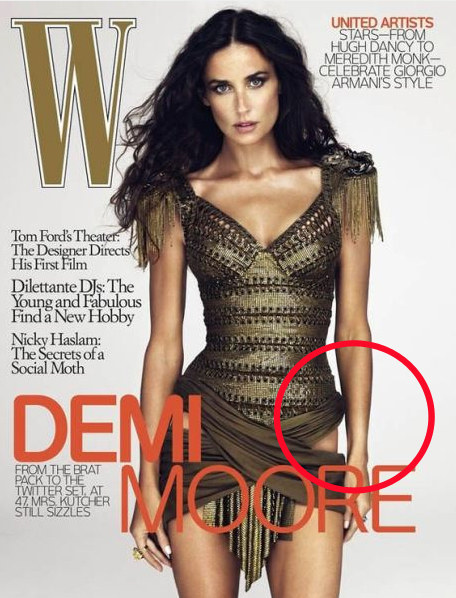 26.
Adam Levine.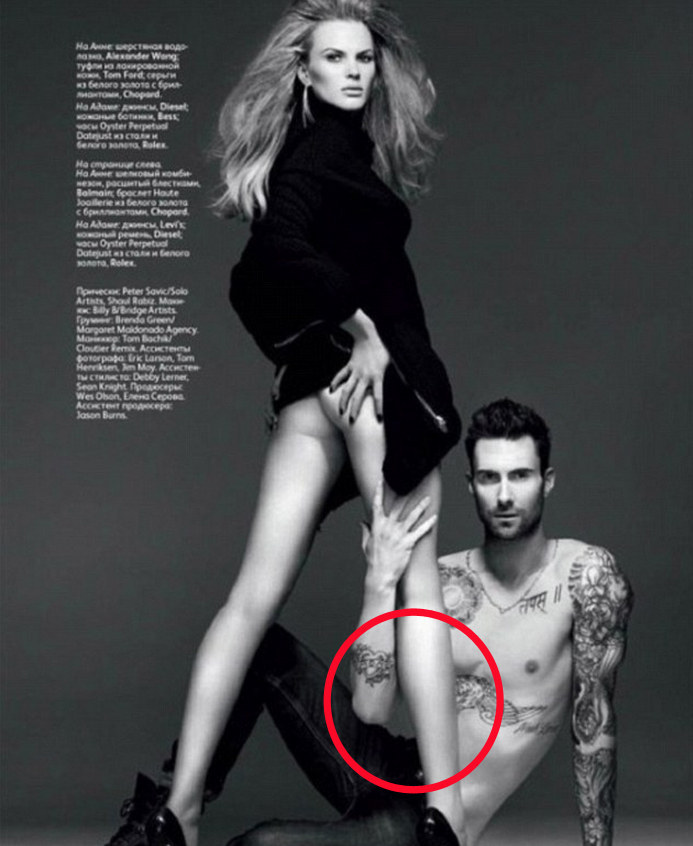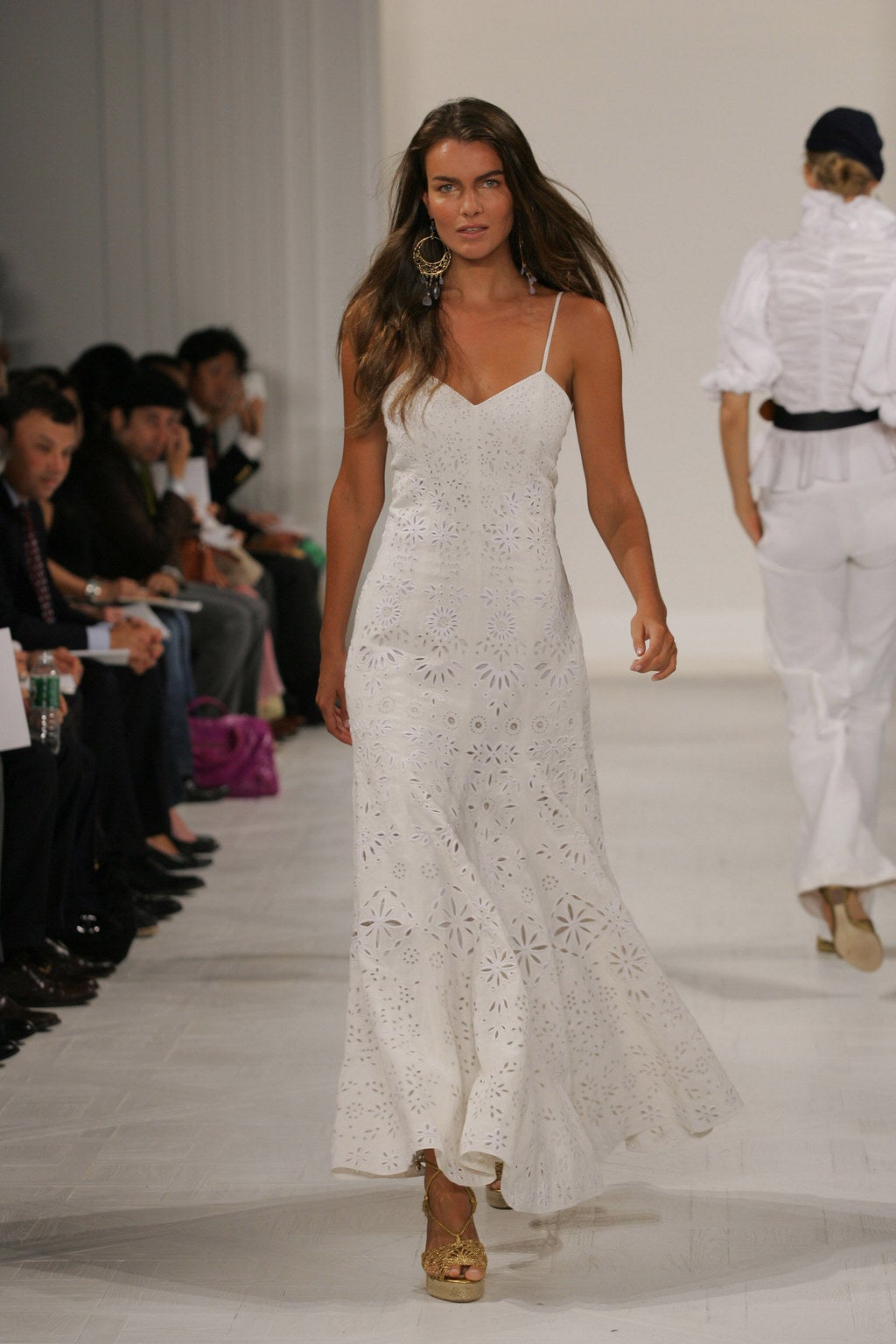 Ralph Lauren was forced to make a public apology after this image of Filippa Hamilton was released (right) so heavily photoshopped that she appeared dangerously emaciated.
A spokesperson for Ralph Lauren said: "For over 42 years we have built a brand based on quality and integrity… we have learned that we are responsible for the poor imaging and retouching that resulted in a very distorted image of a woman's body."
Since then, Filippa Hamilton has said that she was fired by the fashion company for being "overweight".