Kim Kardashian West was held up at gunpoint in her Paris hotel room in the early hours of Monday morning.
Kim and Kourtney Kardashian, as well as Kris Jenner, have spent the last week in Paris at Fashion Week, keeping followers updated with their antics via social media.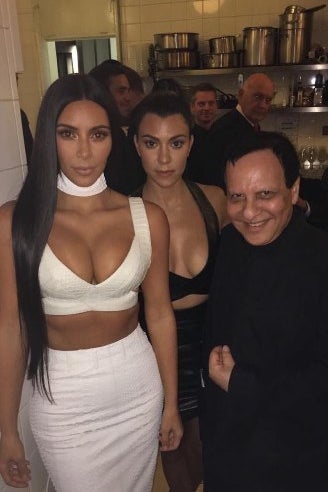 Kim has shared a number of snaps from her Paris hotel over the course of their stay, including two just hours before the robbery took place.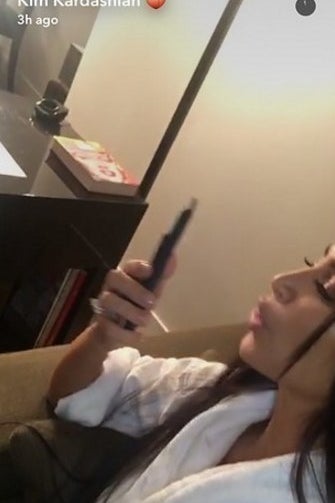 She posted one snap of herself talking on the phone to Blac Chyna, as well as another of her friend.
However, the family have recently become increasingly concerned about their social media posts revealing their locations, making them vulnerable to security threats.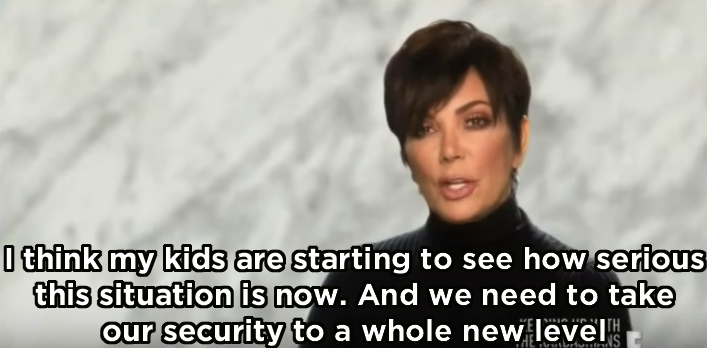 In fact, it's something that was explored in detail during the latest season of Keeping Up With the Kardashians.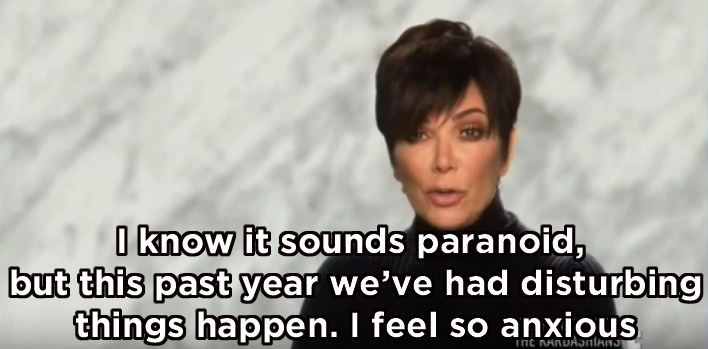 It was revealed that Kylie Jenner was being stalked, and the family immediately voiced concerns about her use of social media.
Kourtney specifically drew attention to the fact that Snapchat — a favourite social media platform for the family — immediately shows your location when you post an image or video.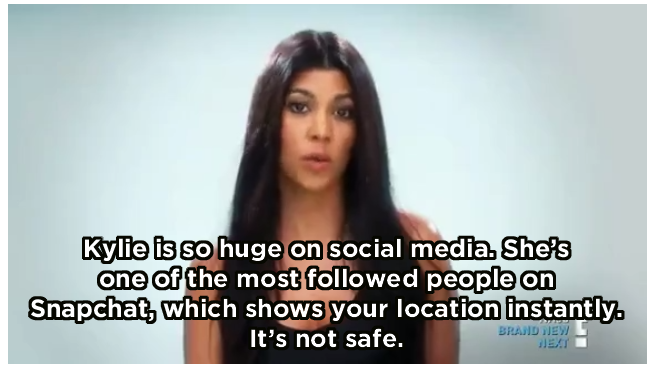 She said Kylie had even been cautioned by the police against sharing her location, but continued to do so anyway.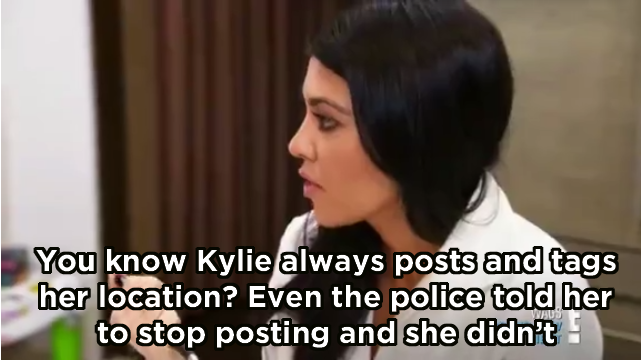 The family then decided to concoct a plan to scare Kylie and "give her a wake-up call". Chillingly, this was Khloé's suggestion.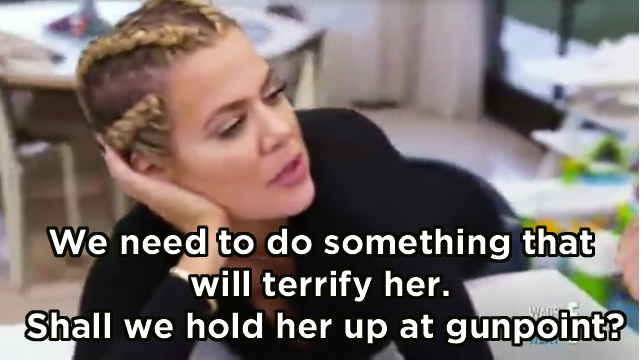 The eventual plan involved attaching balloons to her car while Kylie ate lunch with Kourtney and Khloé, in order to scare her when she left the restaurant.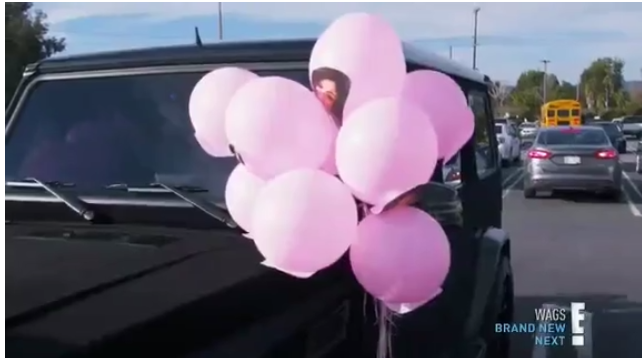 Shortly after the balloons had been put in place, Kylie began snapping herself from inside the restaurant. Within minutes, fans and paparazzi were arriving outside.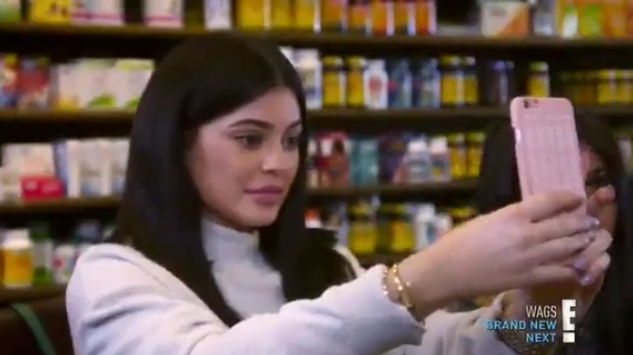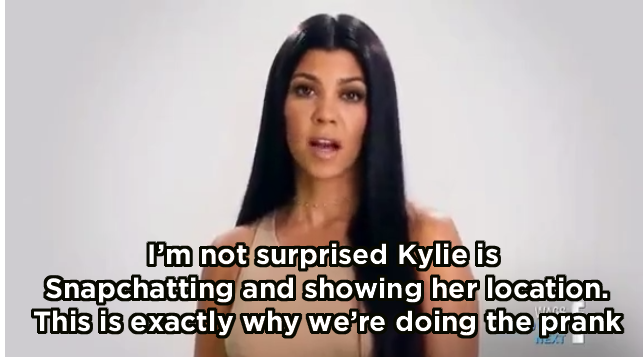 The prank didn't go down too well – with Kris saying Kylie had called her, "hysterically crying". She went on to reveal the extent to which Kylie has had to modify her life since being stalked.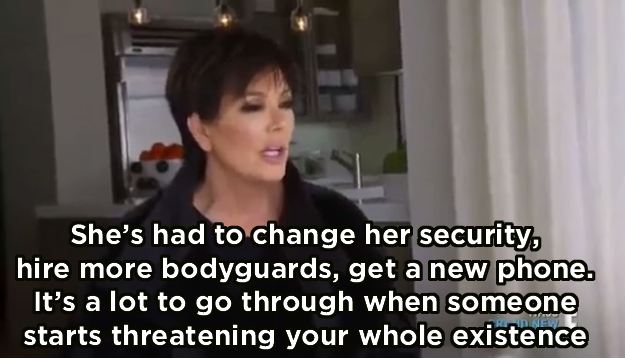 Kourtney then told Kylie to always switch her phone to airplane mode and post snaps after the event, in order to keep her location private.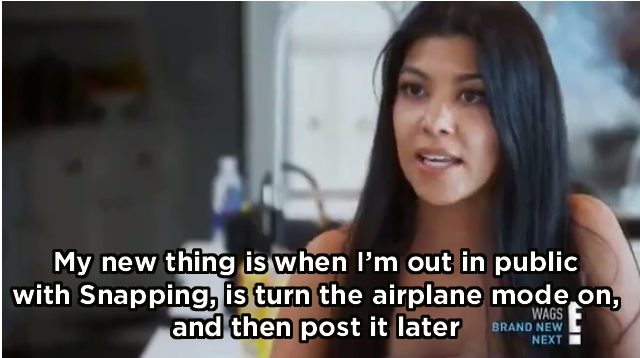 It's unclear whether Kim's location was visible in her snaps from Fashion Week, but she did share several posts from inside her hotel room.
And although the family may switch off their locations when they're in public and trying to evade the paparazzi, it's unclear whether the same applies when they feel safe at home or in hotels.
Location-tracking aside, the family do often post Instagram photos directly from events – as evidenced this week during Paris Fashion Week.
Of course, there's no way of knowing whether social media had any part to play in the robbery. But given that it was a security concern before the event, it does remain to be seen whether it has any effect on the way the family operate online in the future.
Whatever happens from this point onwards, we're just relieved that Kim escaped the ordeal physically unharmed and hope she's OK. 💗