Kim Kardashian was held at gunpoint in her Paris hotel room in the early hours of Monday morning.
However, the Kardashian family have become increasingly concerned about security issues over recent years, with the issue being raised on KUWTK.
And while their earlier comments don't relate directly to today's events, looking back at them is eerie as hell.
The concerns started last year, when they family began receiving mysterious phone calls and found they were being followed in public.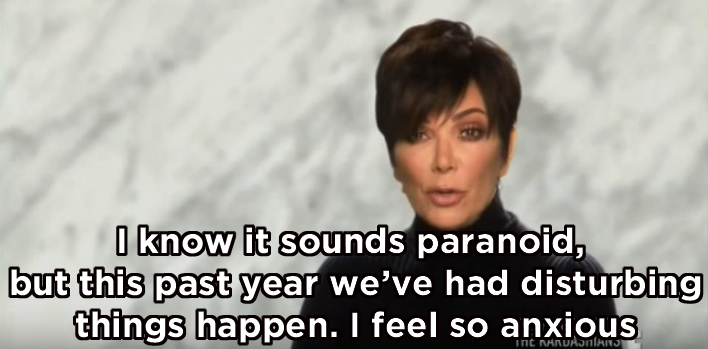 And when 20 pizzas were delivered to their home, including one that contained a marriage proposal to Kylie, Kris got really worried.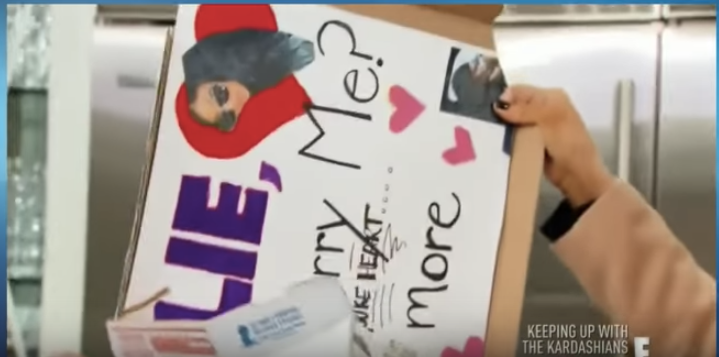 She immediately called the authorities, and warned her daughters not to eat any of it.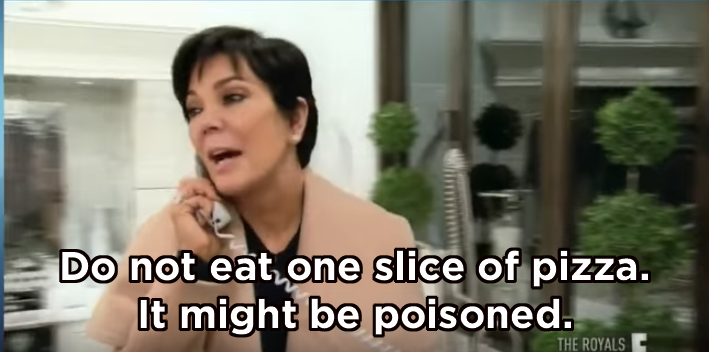 Even if everyone else just accused her of being dramatic.
This was a theme that continued when Kris thought she could see an intruder in her garden.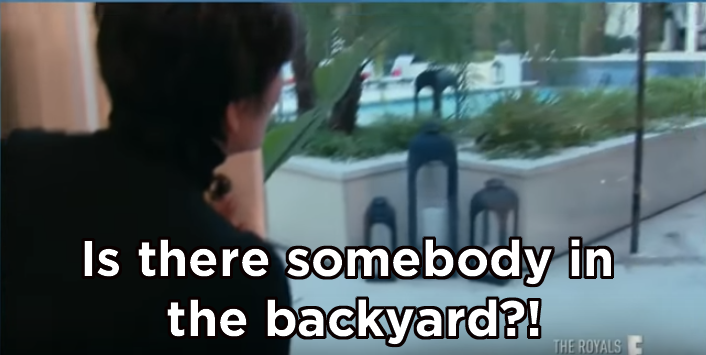 But Kendall and Kylie pointed out that the family home is within a gated community.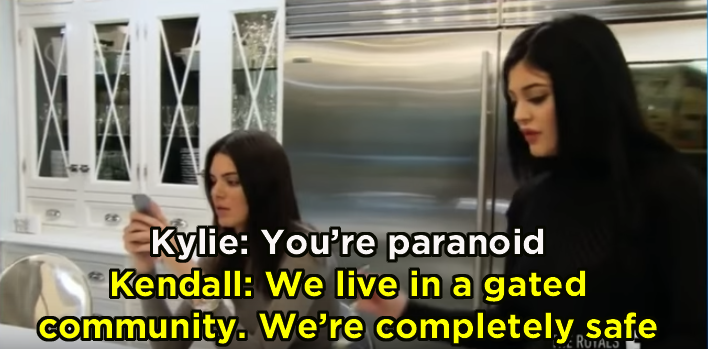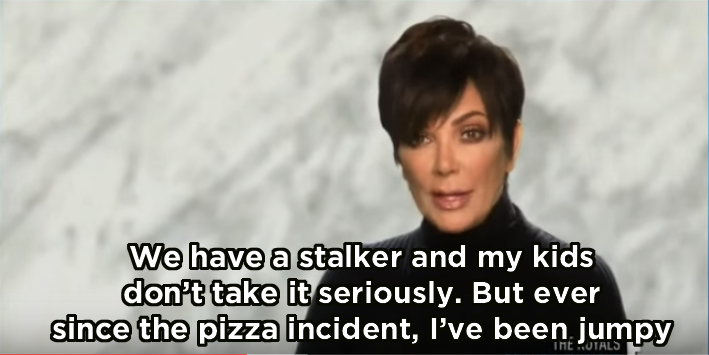 Kendall went on to jokingly ask Kris whether her paranoia was anything to do with menopause.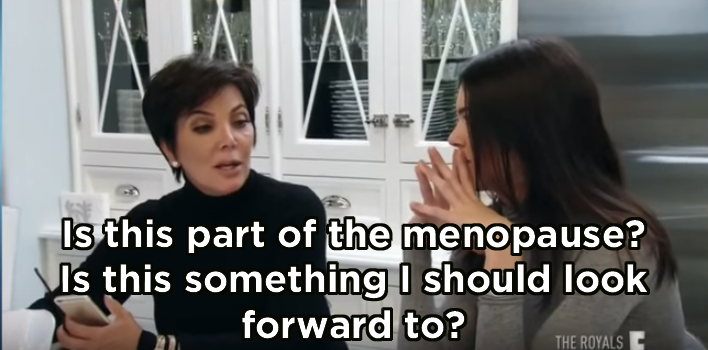 And Kris had this response.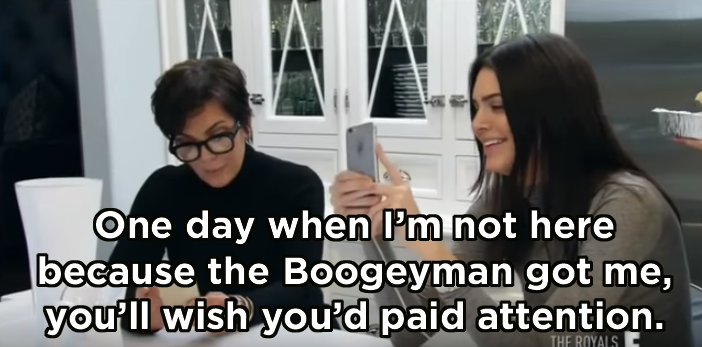 Kris then resorted to employing armed security guards in an attempt to feel safer.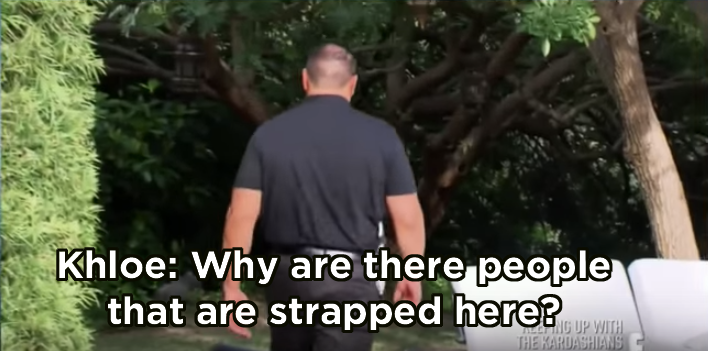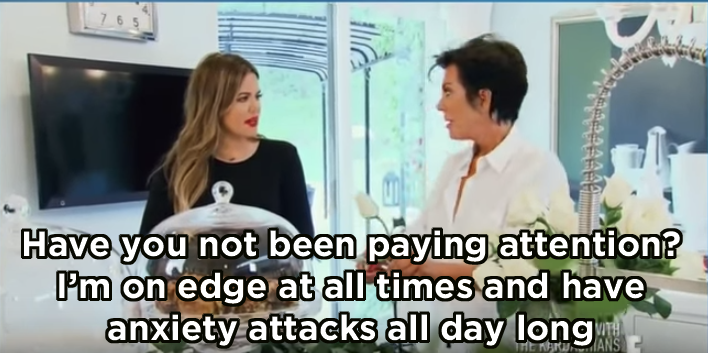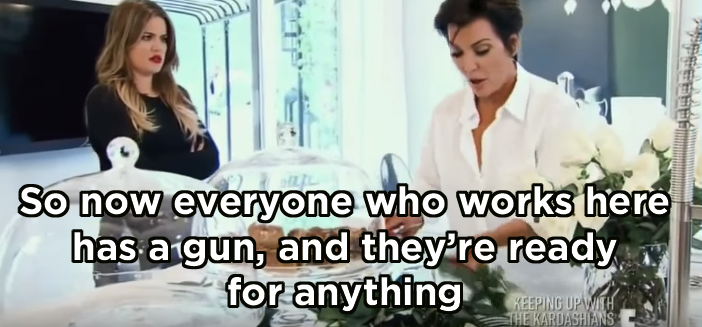 Even if her kids thought she was being OTT.
And Khloé was not happy with Kris's decision to arm herself as well as the security guards.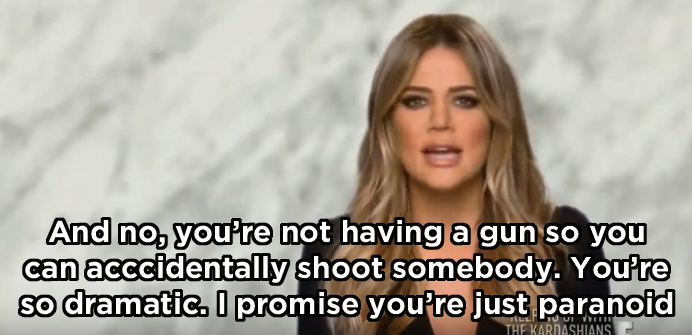 However, Kris was then called by her personal assistant, who revealed that Kris's iCloud had been hacked, and a video taken in her personal closet had been obtained.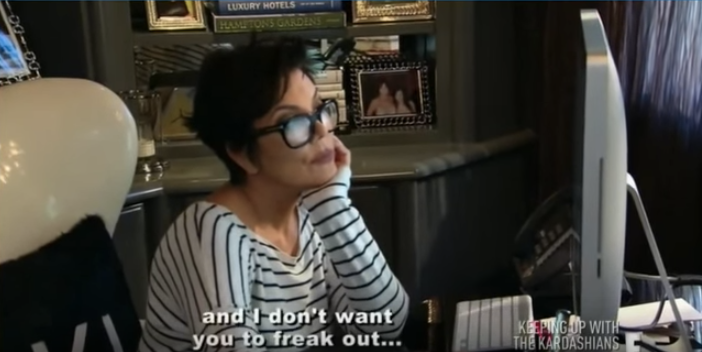 In it, Kris was naked, and the hackers were asking for money for the return of the tape.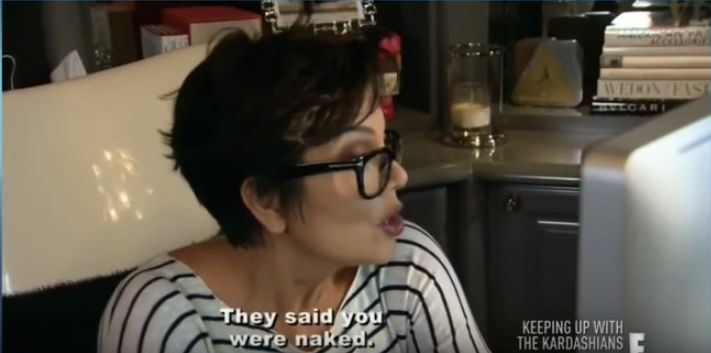 Which, yknow, is pretty fucked up.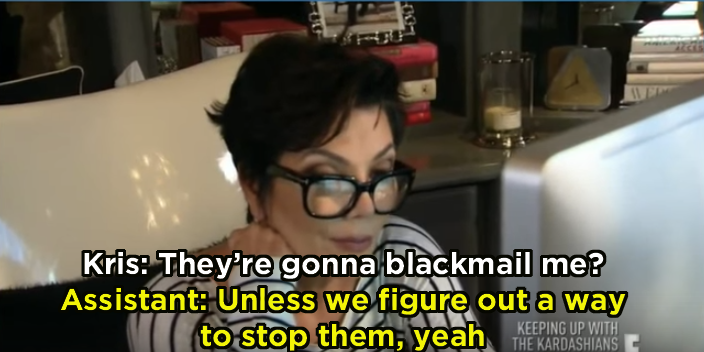 😔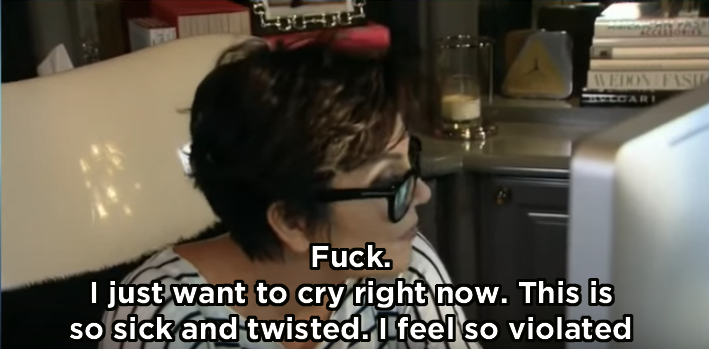 Kris then called a meeting to tell her family about the situation – and told them it was a "lesson for them all."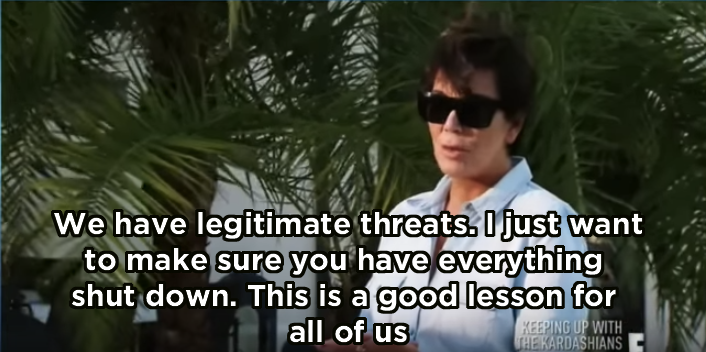 And Khloé had to admit that Kris's worst fears were being realised.
And Kris revealed she'd be taking security to a "whole new level".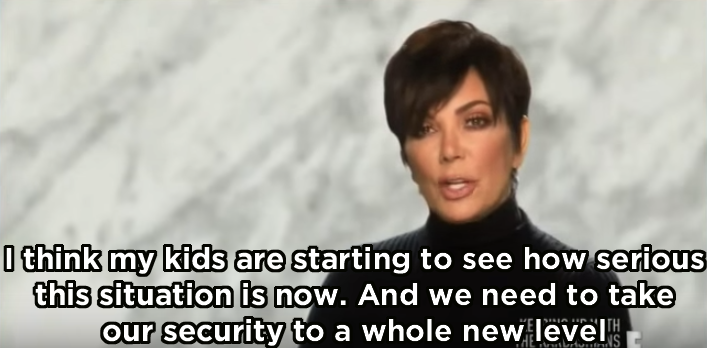 Just months later, an intruder managed to break into the Kardashian home and came face to face with Kris in her office.
Then, when Season 12 began a few months later, it was revealed that Kylie Jenner was being stalked.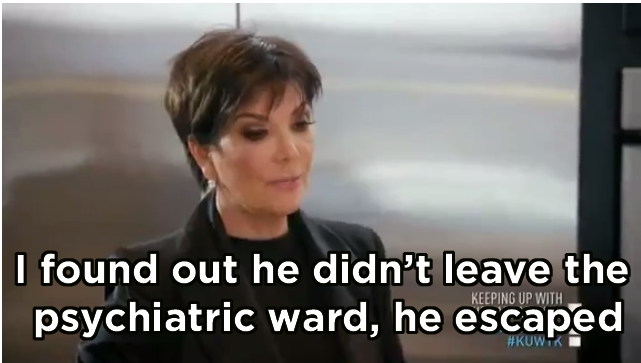 And Kourtney was quick to reveal that Kylie's use of social media posed a potential security threat.
Especially because Snapchat automatically shares users' locations, meaning that Kylie's whereabouts were instantly identifiable.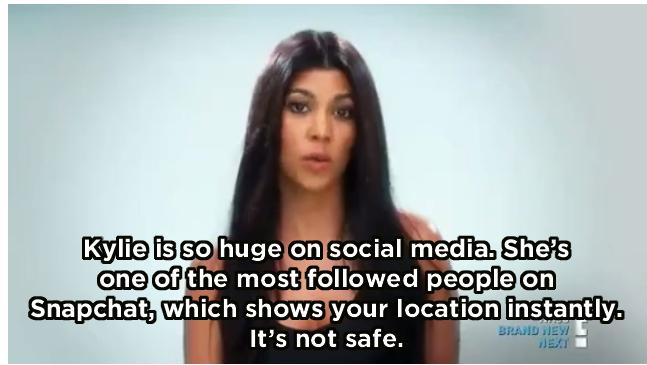 She even revealed that Kylie had been cautioned by the police on the issue but had ignored their advice.
The family then decided to concoct a plan in order to scare Kylie into changing her social media habits.
Chillingly, this was Khloé's suggestion.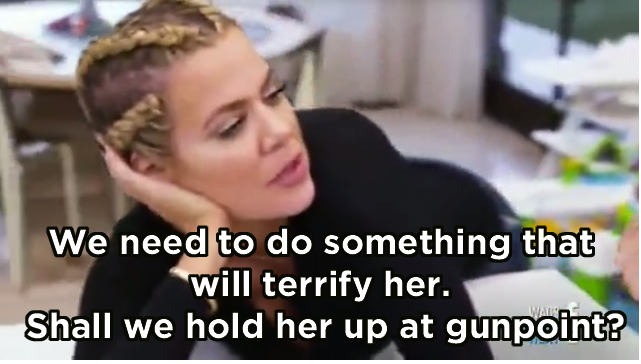 Which Kourtney immediately shut down.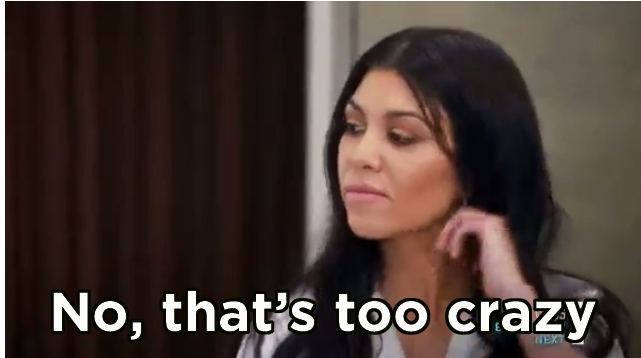 They decided to take Kylie out for lunch, while having somebody affix balloons to her car to give her a shock when she left the restaurant.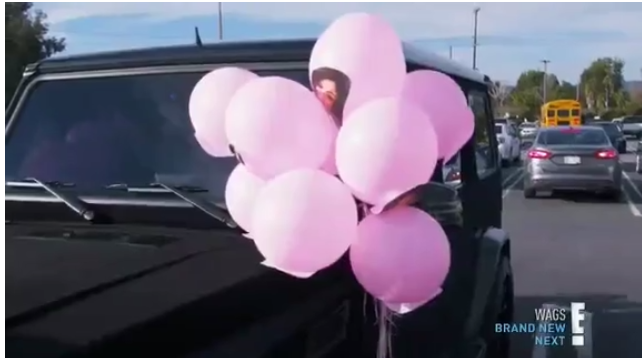 Within minutes of arriving at the restaurant Kylie began snapping herself, revealing her location. Shortly afterwards, paparazzi and fans began to arrive at the restaurant.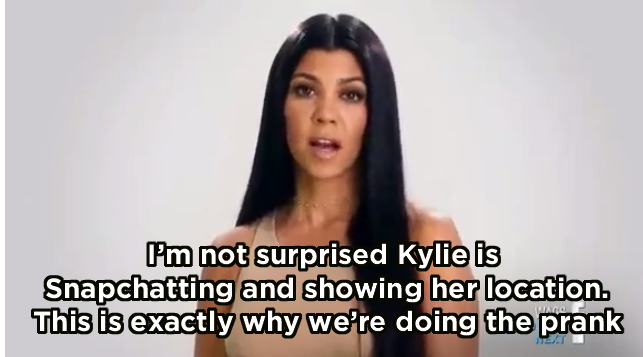 The plan didn't go down too well, but Kris did go on to reveal the extent to which Kylie has had to alter her life since the stalking began.
Kourtney apologised, but revealed a tip for Kylie to use in order to keep her location private.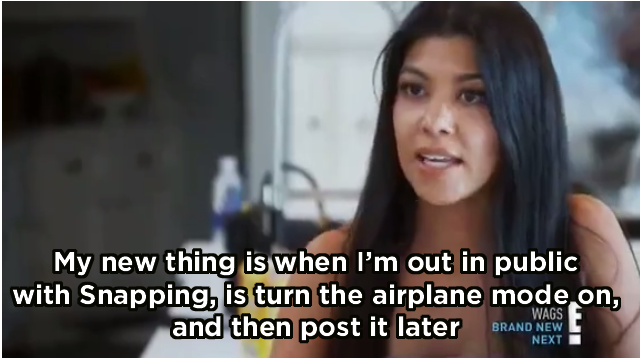 And Kylie made this comment – which is all the more heartbreaking in light of today's events.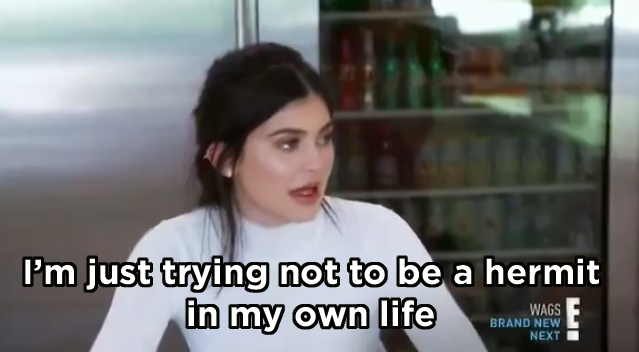 We're sending love to the whole Kardashian family today. 💗