Kylie Jenner Was The One To Tell Khloé Kardashian The Gender Of Her Baby
And Kourtney is "shocked" at the news.
So, by now we all know that Khloé Kardashian is pregnant, and we also know from this recent Instagram story that she is eight months along.
However, the only detail we don't know is the gender of her baby.
Khloé revealed way back in January that she would unveil the gender during an episode of Keeping Up With The Kardashians. And it turns out that this weekend's season finale is the moment we'll be told.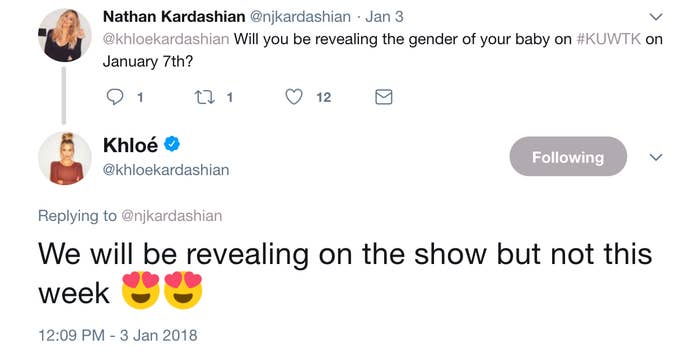 And what's more, Kylie Jenner is the one to tell her the news – not Khloé's doctor.
In last Sunday's episode we saw Khloé telling her doctor that Kylie was "desperate" to be the first to know the gender.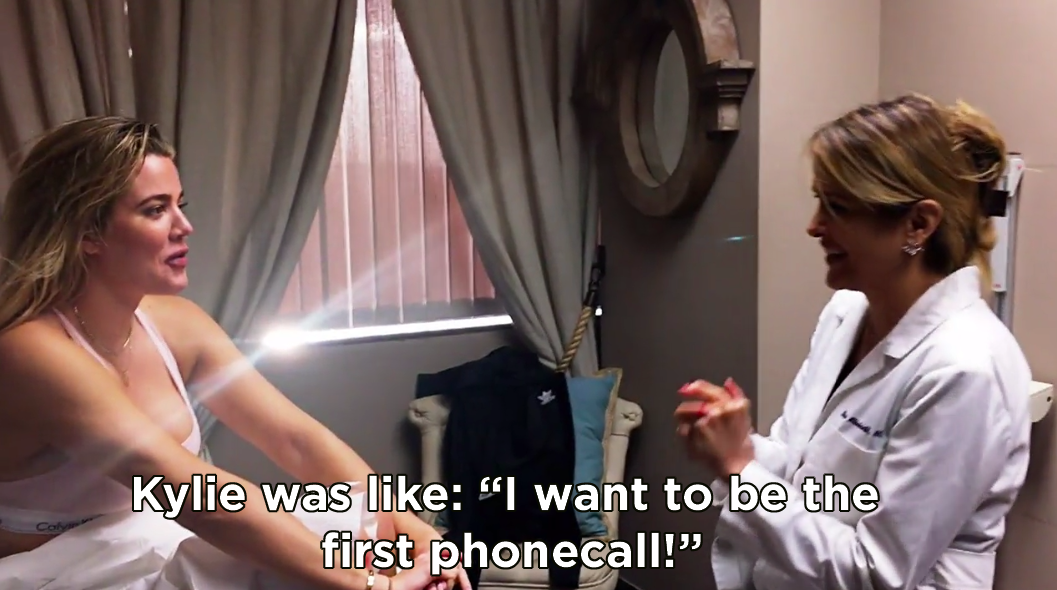 Well, in this trailer we see Khloé about to answer a phonecall while her voiceover reveals she's "dying" to find out the gender.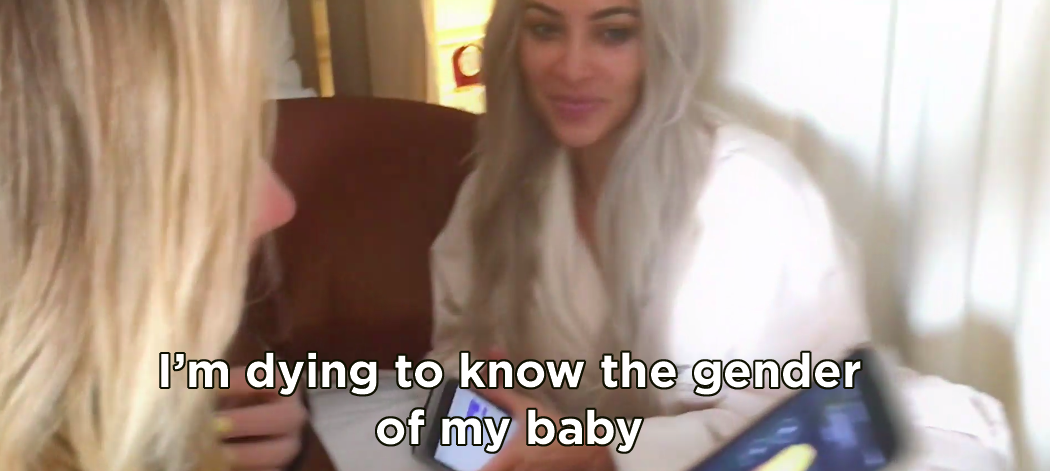 And we then hear Kylie's voice on the line, asking whether she's "sitting."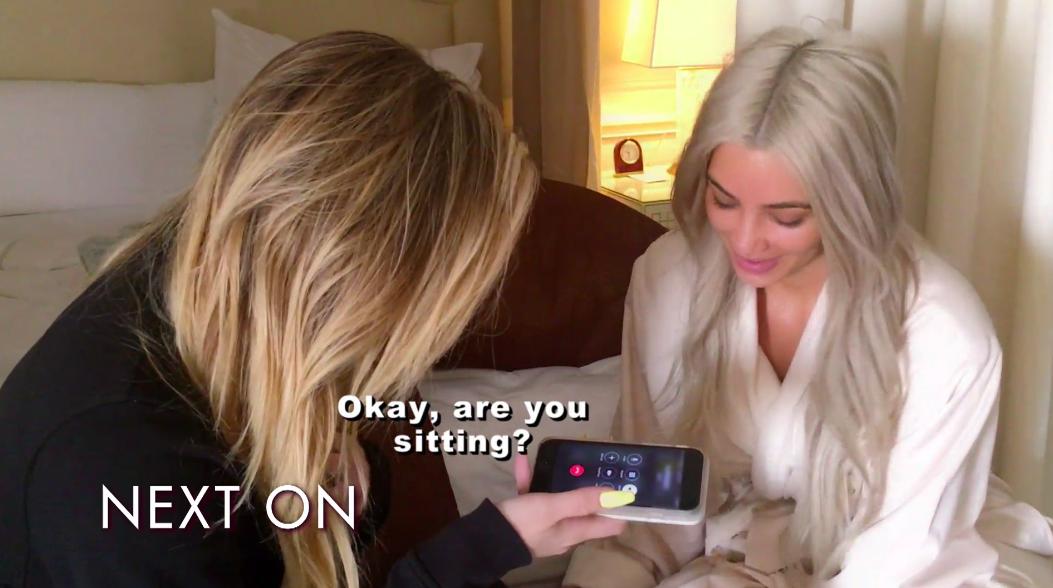 Before Khloé yells: "Kylie! Just say it!"
We don't get to hear the answer, obviously, but Khloé then tells Kourtney the news and she says she's "shocked."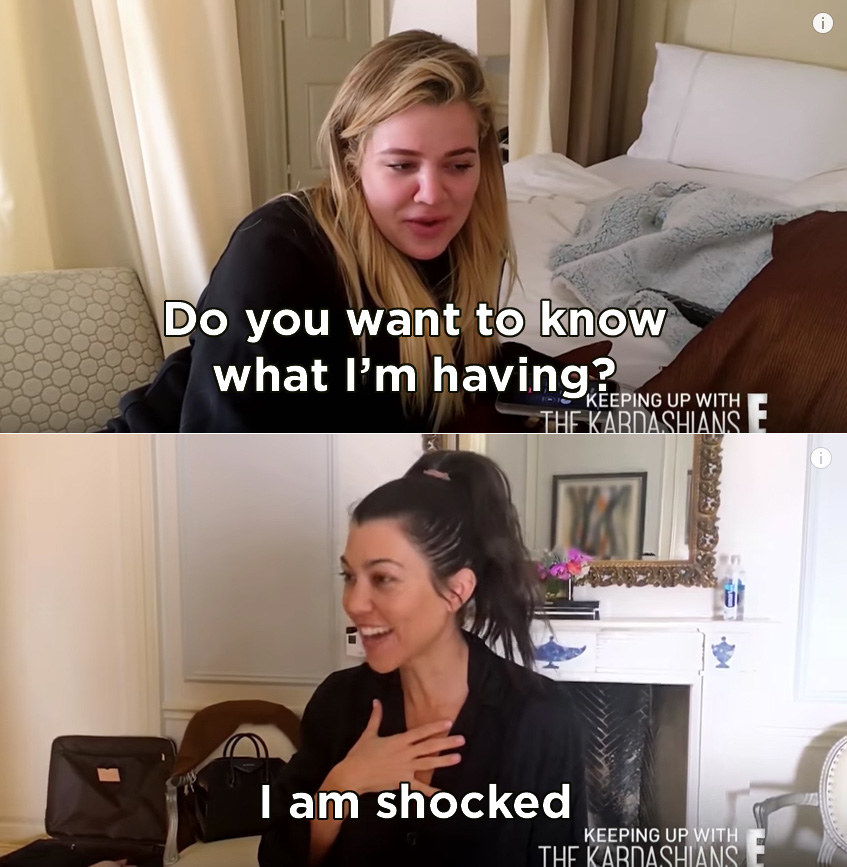 Is she shocked because it's a girl, meaning that Khloé, Kim and Kylie will all have had girls within three months of each other? Or is she shocked because the boys in the family are seriously outnumbered 3:5 and Khloé's going to add to the crew?
Either way, all three sisters go in for a massive group hug – and just look how happy they all are.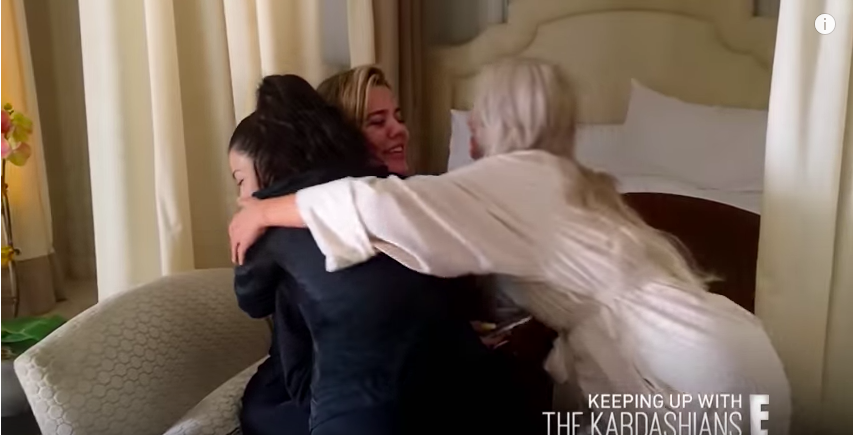 Roll on Sunday when we find out too!