This "Teen Mom" Star Shaded Kylie Jenner For "Glamourising Teen Pregnancy" And People Have Thoughts
"When you're that young and you have that much money, I think that shows that it's kind of glamorous to have a kid so young."
You probably know that Kylie Jenner gave birth to her first child, Stormi, back in February.
It's also well known that Kylie is a young mom. She was 19 when Stormi was conceived, 20 when she gave birth and turned 21 just a couple of weeks ago.
However, Kris Jenner recently revealed that Kylie has proved she was "born to have children," and let's face it, Kylie has probably amassed a lot of life experience after being in the public eye since the age of 10.
But that hasn't stopped one of the stars of Teen Mom, Kailyn Lowry, throwing shade Kylie's way.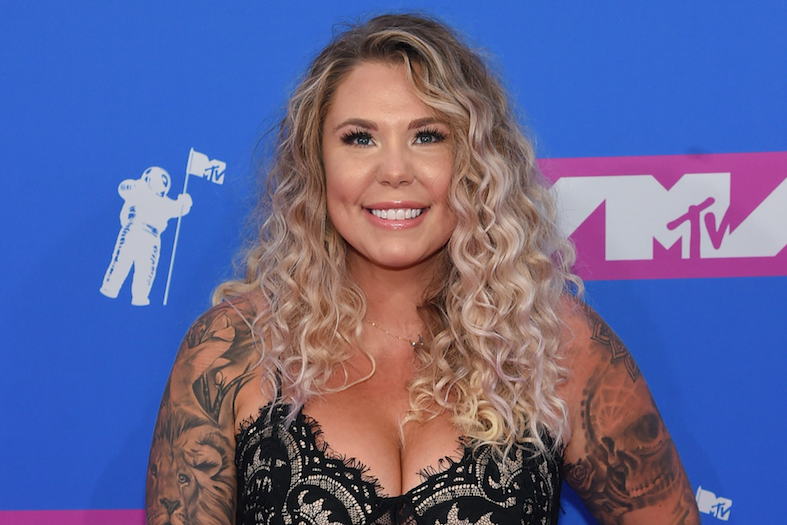 Speaking on the Make Speidi Famous Again podcast, Kailyn accused Kylie of "glamourising" young parenthood.
Kailyn said:
I don't want to hate her because obviously she's so successful, but when you're that young and you have that much money and you're able to have a nanny or have a lot of help, I think that shows that it's kind of glamorous to have a kid so young.
Explaining that she didn't want to "mom shame" or "bash" Kylie, Kailyn went on to say that unlike the stars of Teen Mom, Kylie's lifestyle might give young people the wrong impression about motherhood.
She said:
She wasn't a teenager [when Kylie had Stormi,] so obviously it's slightly different, but we got a lot of backlash for Teen Mom and 16 and Pregnant that makes it look like the show is glamorous and I just don't agree because it took me seven years to get a four year degree. I didn't always have the money I have now. I would not agree that our show makes it glamorous. But situations like Kylie, they don't realise that she has millions of dollars and she has a ton of help and she can go out and party and do all these things.
Shortly after the interview was released, people took to Twitter to express their opinions on Kailyn's comments. Some pointed out that Kylie's financial situation set her apart from most other young moms.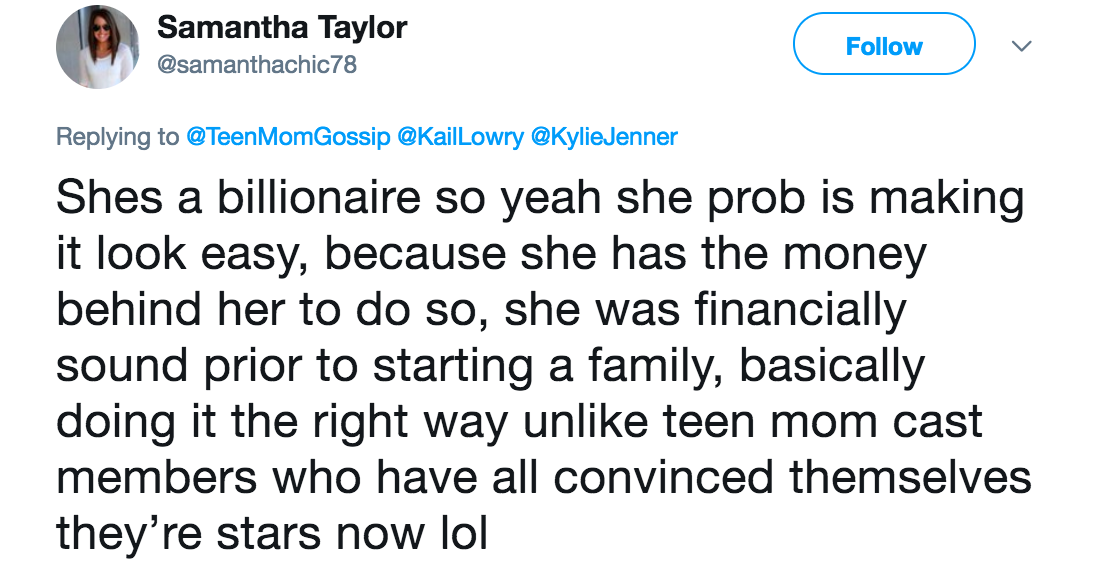 While others suggested that her financial situation and the fact Kylie came into motherhood from a privileged position was exactly the problem Kailyn was identifying.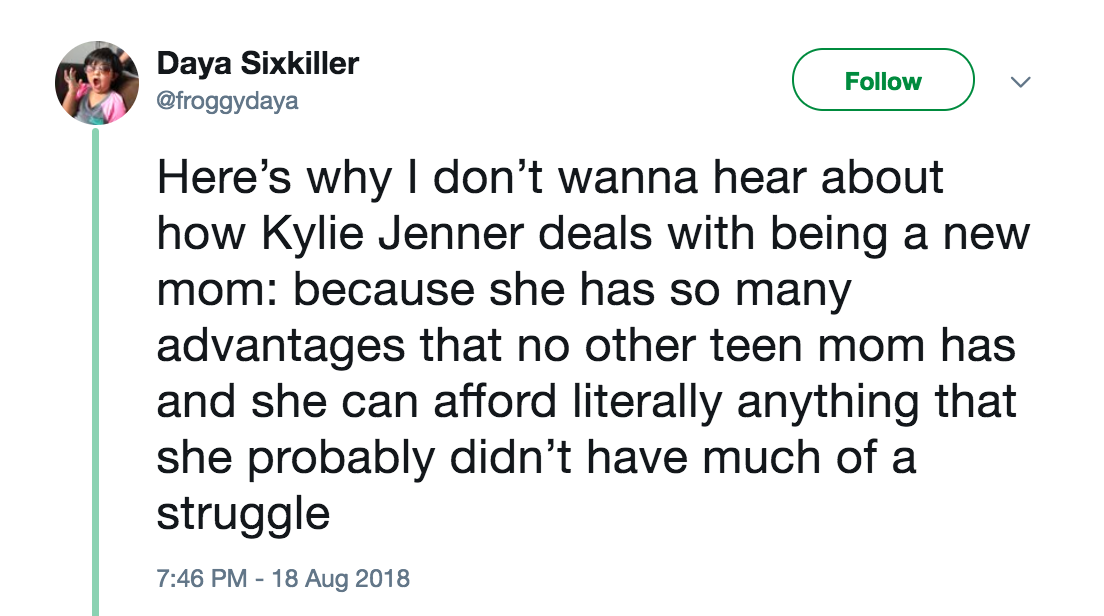 Others shared their own experiences, and said while Kylie doesn't glamourise being a young mom, she does glamourise being a "super rich" young mom.