Over the years, Taylor Swift has used key moments in her tour set-list to give speeches where she talks about her life and experiences, and imparts advice and wisdom to her fans.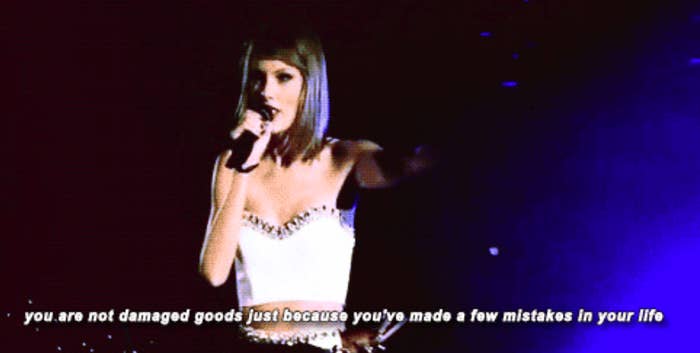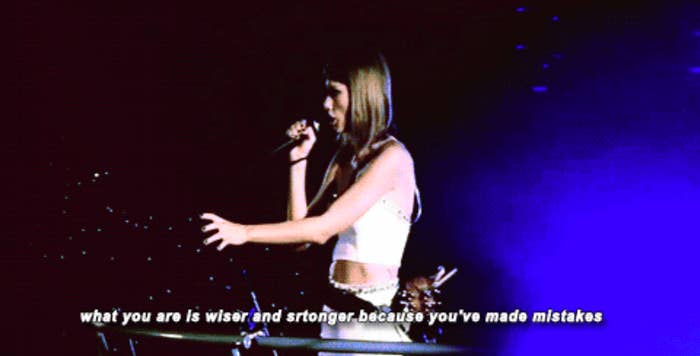 And the Reputation tour, which began earlier this month, is no different. Here's everything she's spoken about so far.
She said:
A couple of years ago, someone called me a snake on social media and it caught on. And then a lot of people called me a lot of names on social media. I went through some really low times for a while because of it. I went through some times when I didn't know if I was going to get to do this anymore.
Ever since I was about 16 years old, I've been in this sort of cycle. I would put out an album, go on tour, and put out an album, go on tour, put out an album, go on tour. And then with this last album, when I went away and started making Reputation I decided I would take a little more time off, to figure out what my life would be like if there wasn't a spotlight on it all the time. And I want to say thank you from the bottom of my heart, for understanding that I needed that. And even more so, I'd like to thank you a million times for being here when I got back.
3.
On trusting her fans over industry experts.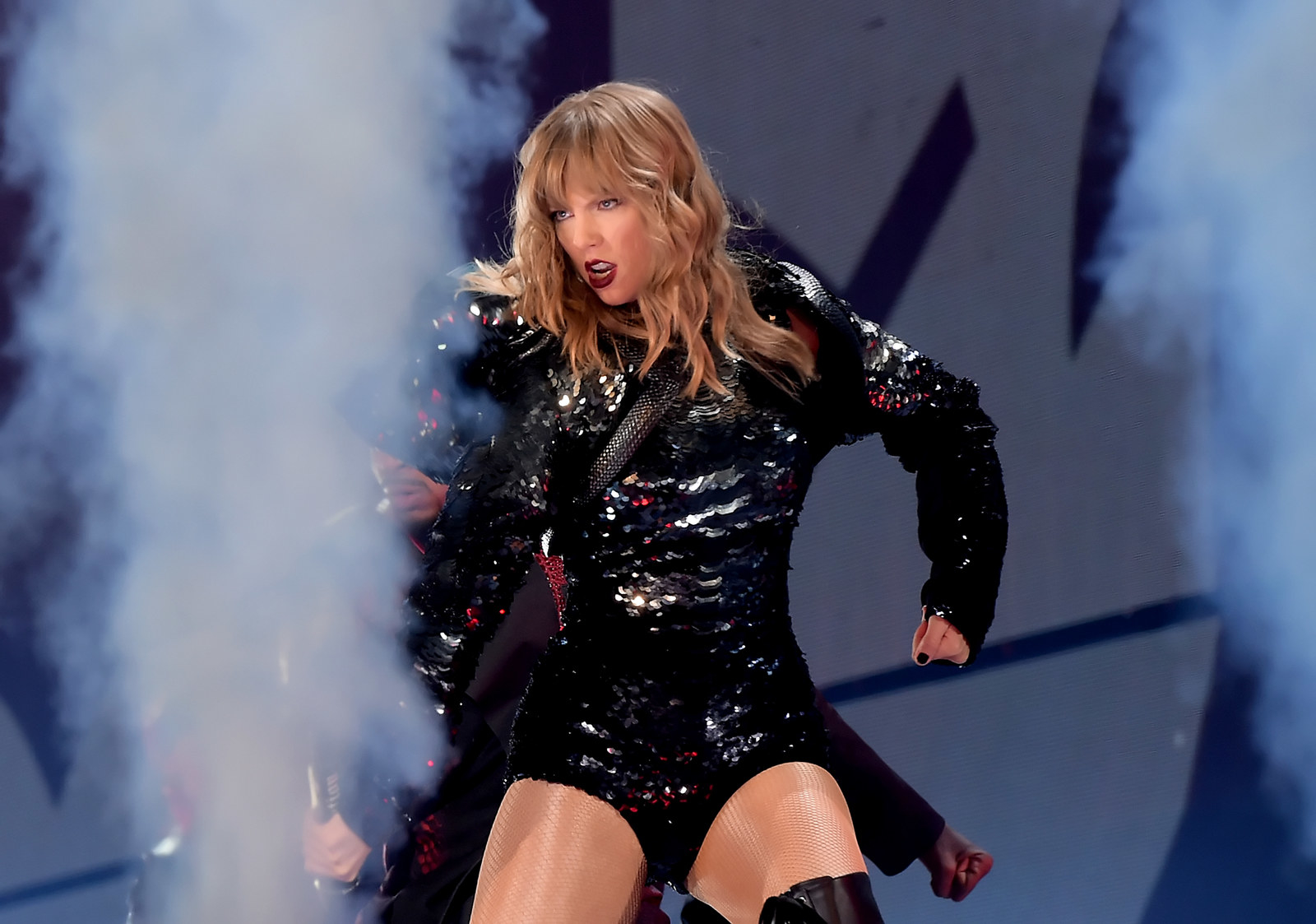 One of my favourite things about you guys over the last 15 years is that a lot of times, people in the music industry would tell me what you wanted, and a few times it would be things like: "Oh, you can't work with that person," or: "You can't make a pop album because your fans are country fans. They would never understand that, they'd be really confused, and they wouldn't stick around." And I said to them: "No, I'm pretty sure that I know them better than you do. I'm pretty sure that they want to be able to connect with a feeling in a song. They want to be able to relate to the lyrics in a song." You guys have stuck around for a lot of musical changes, and you've let me play. You've let me evolve, and that's something I'm so grateful for.
4.
On using snakes as part of her staging and merchandise for this era.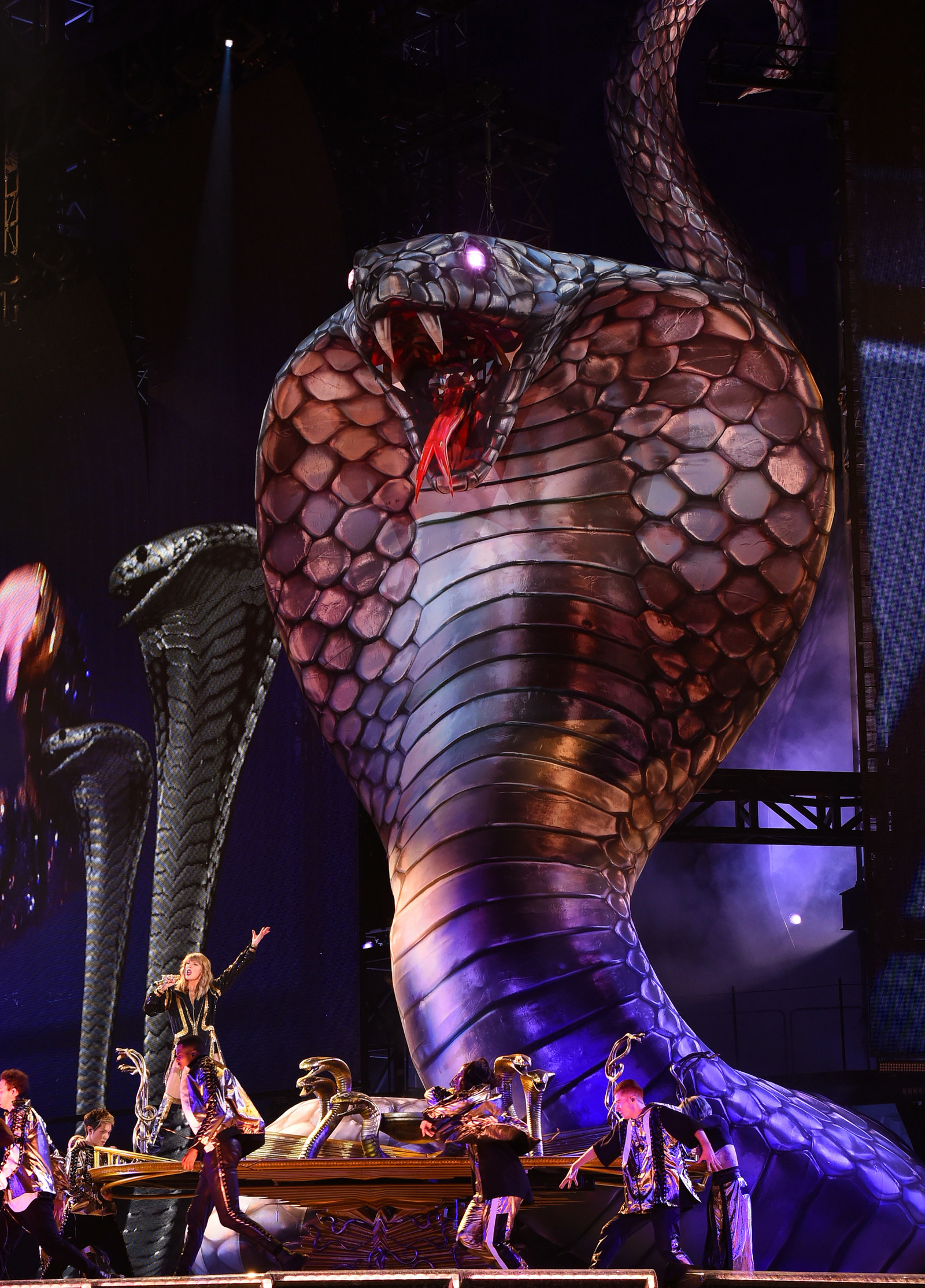 She said:
I guess with the snakes, I wanted to send a message to you that if someone uses name-calling to bully you on social media, or even if a lot of people jump on board with it, it doesn't have to defeat you. It can strengthen you instead.
She said:
A recurring theme in the album Reputation is real friends. I've learned a lot about real friends, people who are there for you, people who love you unconditionally through the ups and downs, when it's cool and when it isn't.
6.
On watching her fans grow up.
I've always done meet and greets at my shows, and it's so fun to get to see you guys and meet you, and then I can go online and keep track of what you guys are up to. Don't take that in a creepy way, but I can be like: "Oh, I met her when she was in first grade and now she's in high school," or: "Oh, she got a haircut!" or: "Oh, he's so in love with his boyfriend!" I love keeping up with you guys and seeing what's going on – people getting married, people having kids, life changes. I've been putting music out since I was 16 and I've seen you guys go through a lot of changes, a lot of ups and downs, and I'm pretty sure you've seen the same with me. I think that's something that bonds us and it's something I'm really proud of.
She said:
I took a little break from touring and you guys were so understanding. But the thing that kept me from feeling lonely was the memories I had of the crowd singing the words to the songs I wrote. And you better know that any time I'm feeling down or low or when I read something that's not true or something that knocks me sideways, please know that I will be thinking about this night and I will be thinking about you.
She said:
I've learned a really important lesson that I've been telling you from the stage for ten years, but I haven't been able to learn myself, which has to do with how much you value your reputation. And I think that the lesson is that you shouldn't care so much if you feel misunderstood by a lot of people who don't know you, as long as you feel understood by the people who do know you, the people who do show up for you, and the people who see you as a human being. So thank you for getting to know me, for sticking up for me, for seeing me as a human being.