Back in November 2019, we discovered that we were going to be blessed with a Taylor Swift documentary sometime in 2020. However, beyond that, the details were extremely vague.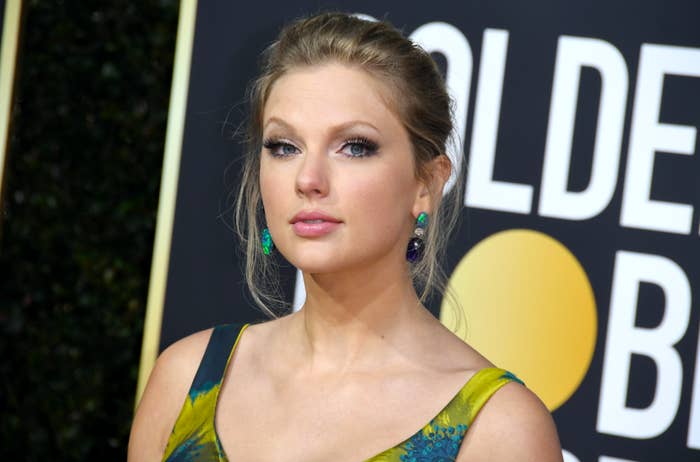 All we knew was that the documentary would be premiering at the Sundance Film Festival on Jan. 23 and then land on Netflix sometime later.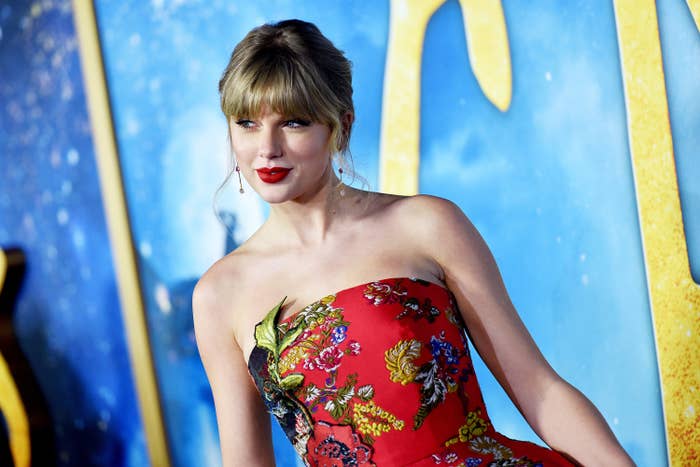 Now a Netflix release date has been announced, and we'll get to watch the movie from the comfort of our own homes on Jan. 31. So, without further ado, here's everything we know — and are theorising — about the documentary so far...
The documentary was made by Emmy-winning director and producer Lana Wilson.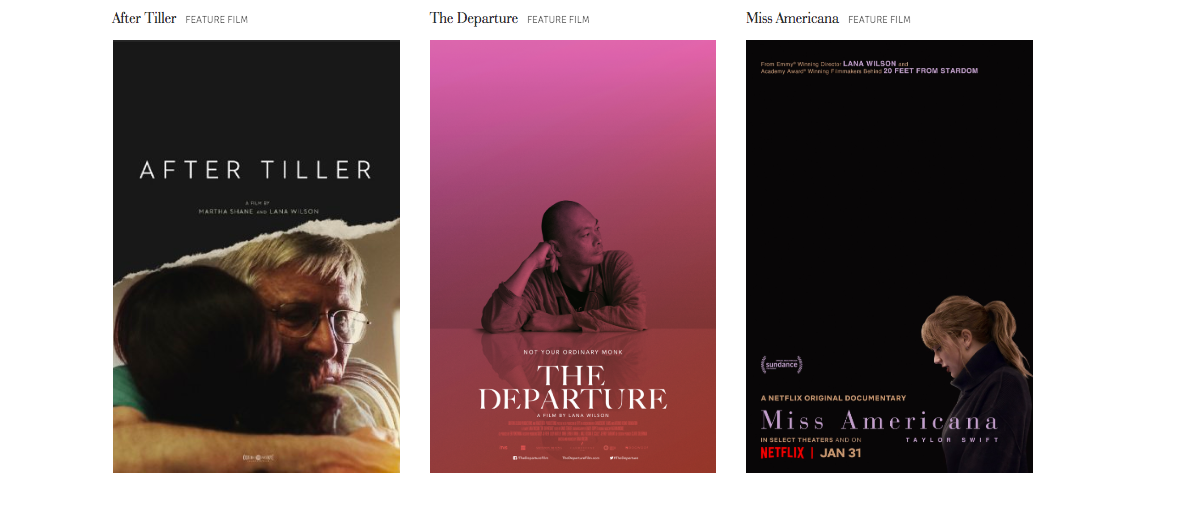 It's described as a "raw and emotionally revealing look" at Taylor "during a transformational period in her life as she learns to embrace her role not only as a songwriter and performer, but as a woman harnessing the full power of her voice."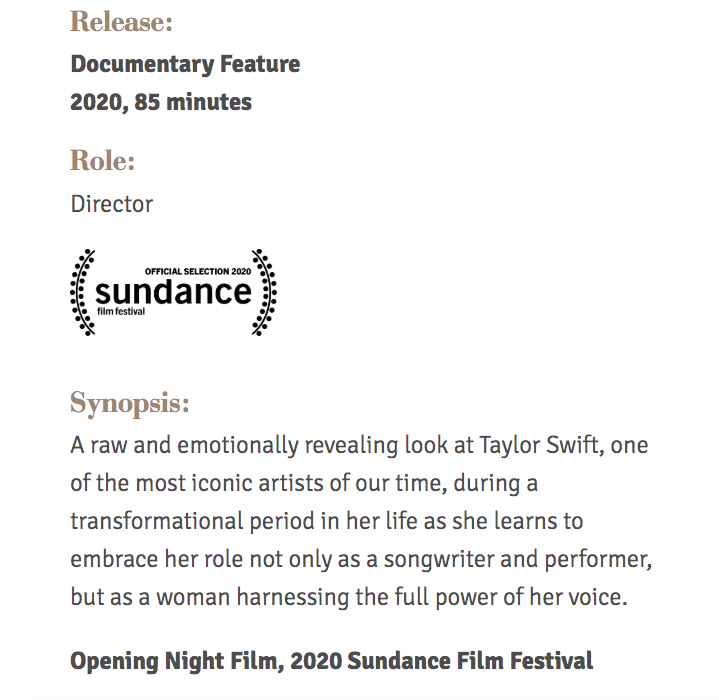 Now, based on that description, it'd be easy to assume that the documentary will at least partly address Taylor's ongoing battle with her former record label boss and Scooter Braun over her master recordings.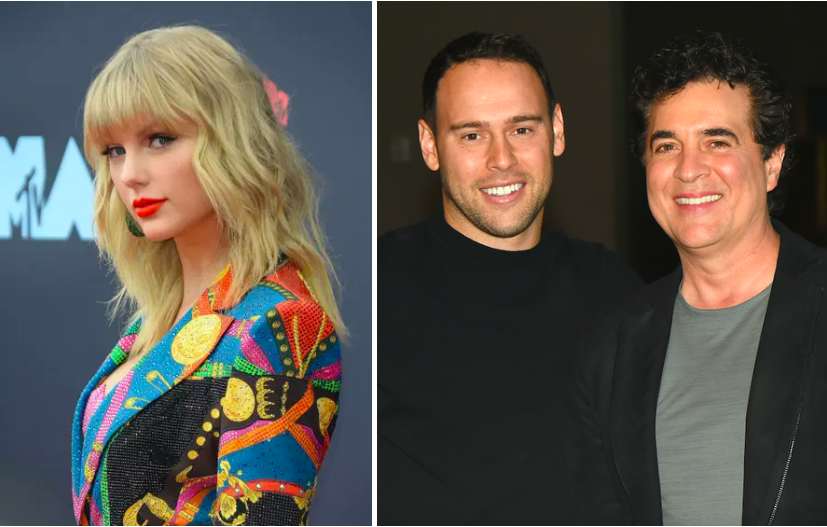 However, it turns out that this battle won't be featured in the documentary after all. In fact, in a statement released during a second public dispute with Scooter and Scott, Taylor claimed that the pair were blocking the use of her old music in the documentary.
"Scott and Scooter have declined the use of my older music or performance footage for this project, even though there is no mention of either of them or Big Machine Records anywhere in the film," she wrote.
So, if Taylor isn't harnessing her voice over the music industry and her master recordings in the documentary, what will it focus on? Well, I have a few theories.
Firstly, the documentary artwork bares a striking resemblance to these photos of Taylor taken in Australia during the Reputation stadium tour back in 2018. So, it seems likely that we'll be getting some behind-the-scenes content from this era.
This is interesting because the Reputation era took place at the peak of Taylor's public blackout in the wake of her feud with Kimye.
However, even more interesting is the fact that the above Instagram photos — and therefore possibly the documentary artwork too — were taken just days after Taylor released her first-ever political statement.
You might remember that for the first nine years of her career, Taylor kept her political opinions private — something she was widely criticised for both during and after the 2016 election.
Then, ahead of the 2018 midterm elections, Taylor surprised us all by dropping this post on Instagram in which she publicly endorsed a democratic candidate, pledged support for LGBT rights and denounced racism.
What's more, Taylor recently revealed that she wrote the song "Miss Americana and the Heartbreak Prince" at around the same time. That's right — the same song about political despair that seems to have inspired the name of the documentary.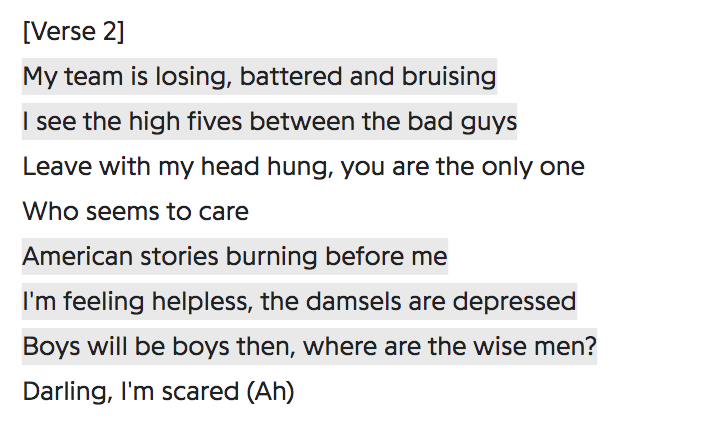 So I'm going to throw it out there and suggest that the ~voice she's harnessing~ in this documentary is her political one.
After all, since that first political post, Taylor has been working to establish herself as a vocal activist.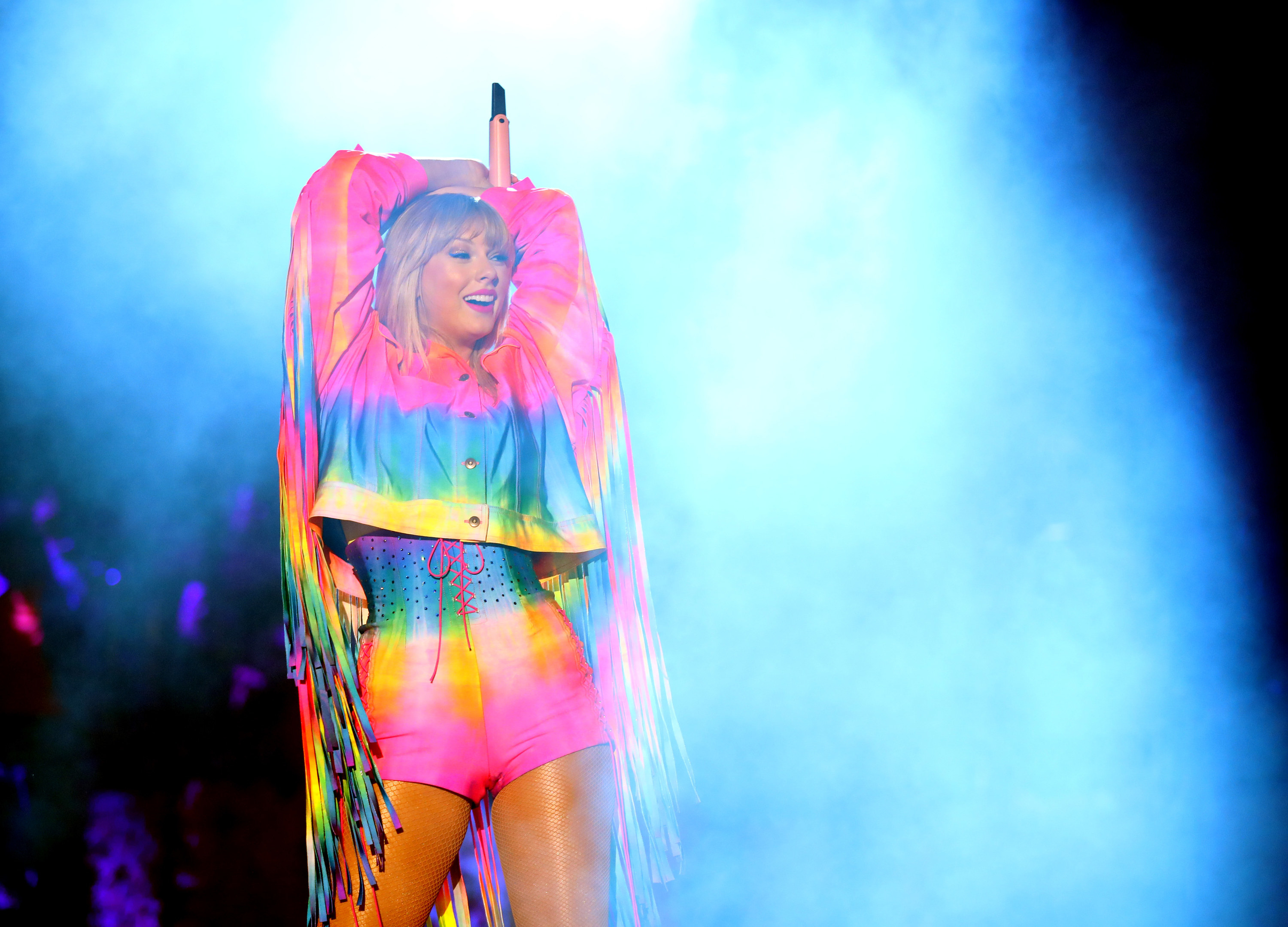 So far, two images have been released from the documentary. The first was this, which shows Taylor glammed up in what appears to be an elevator.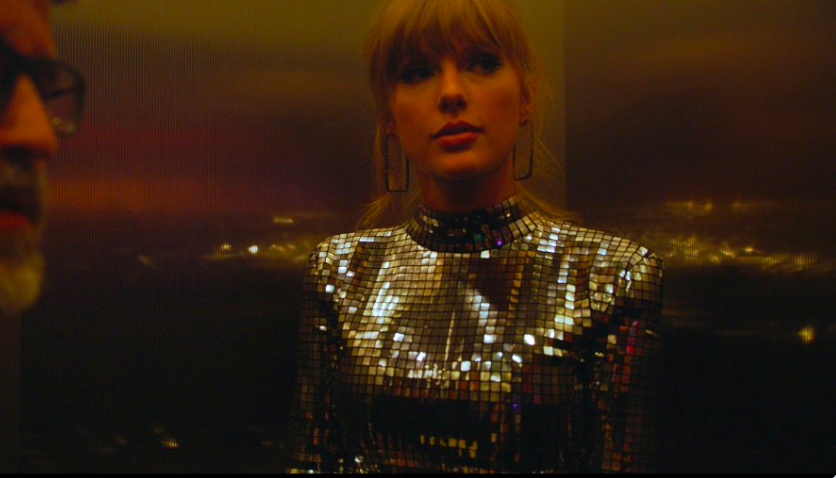 And, judging by her glam and outfit, this scene must have been shot on the same night as the 2018 AMAs.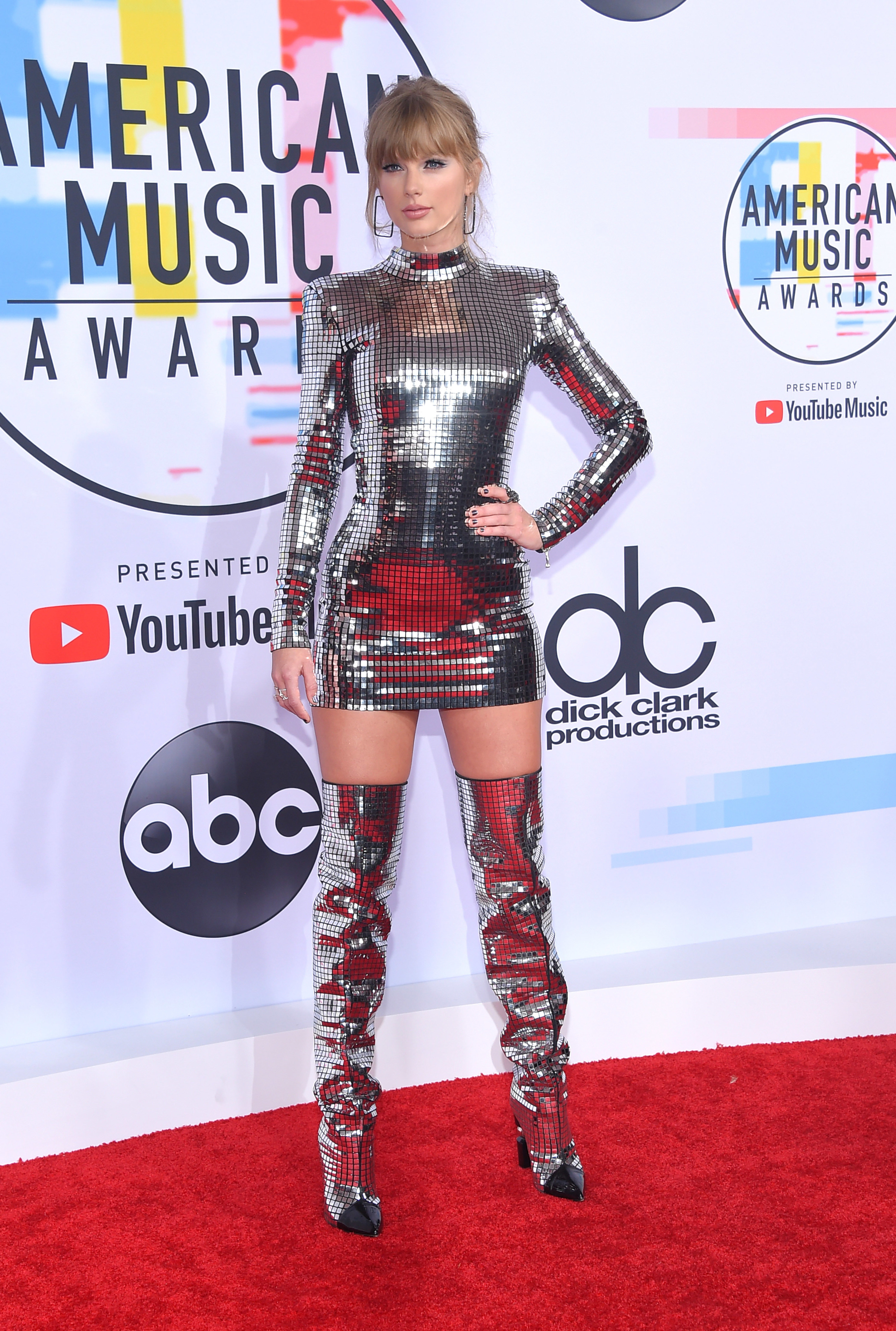 You might recall the night in question — Taylor accepted the award for Best Tour and in her speech alerted fans to the start of a new era by saying she was "so excited for the next chapter".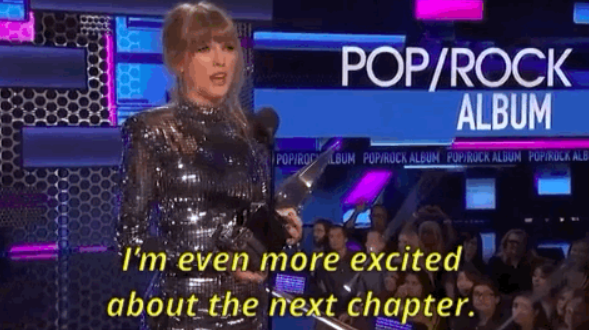 And the second image we've seen is this one, showing Taylor sitting at her piano with her adorable kitten, Benjamin.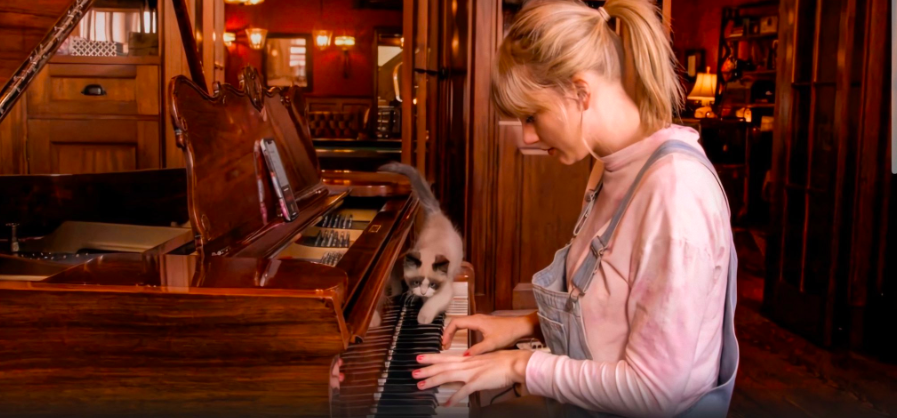 What's interesting about this photo, though, is that Taylor actually adopted Benjamin after meeting him on the set of the video for "Me" — the lead single from Lover.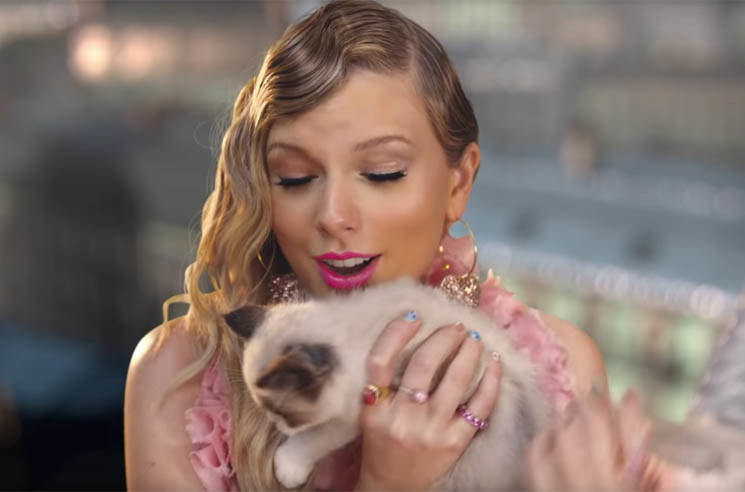 And, finally, I have one more theory. The final track on Lover, "Daylight," ends with a voice recording of Taylor saying this:
Fans are now wondering whether this recording wasn't just an interesting meditation on the theme of the album, but actually a clip taken from the documentary.
Does that mean we'll get into a glimpse of the personal life that she's been keeping notoriously private for years?! Only time will tell...