In case you weren't aware, this is Taylor Swift.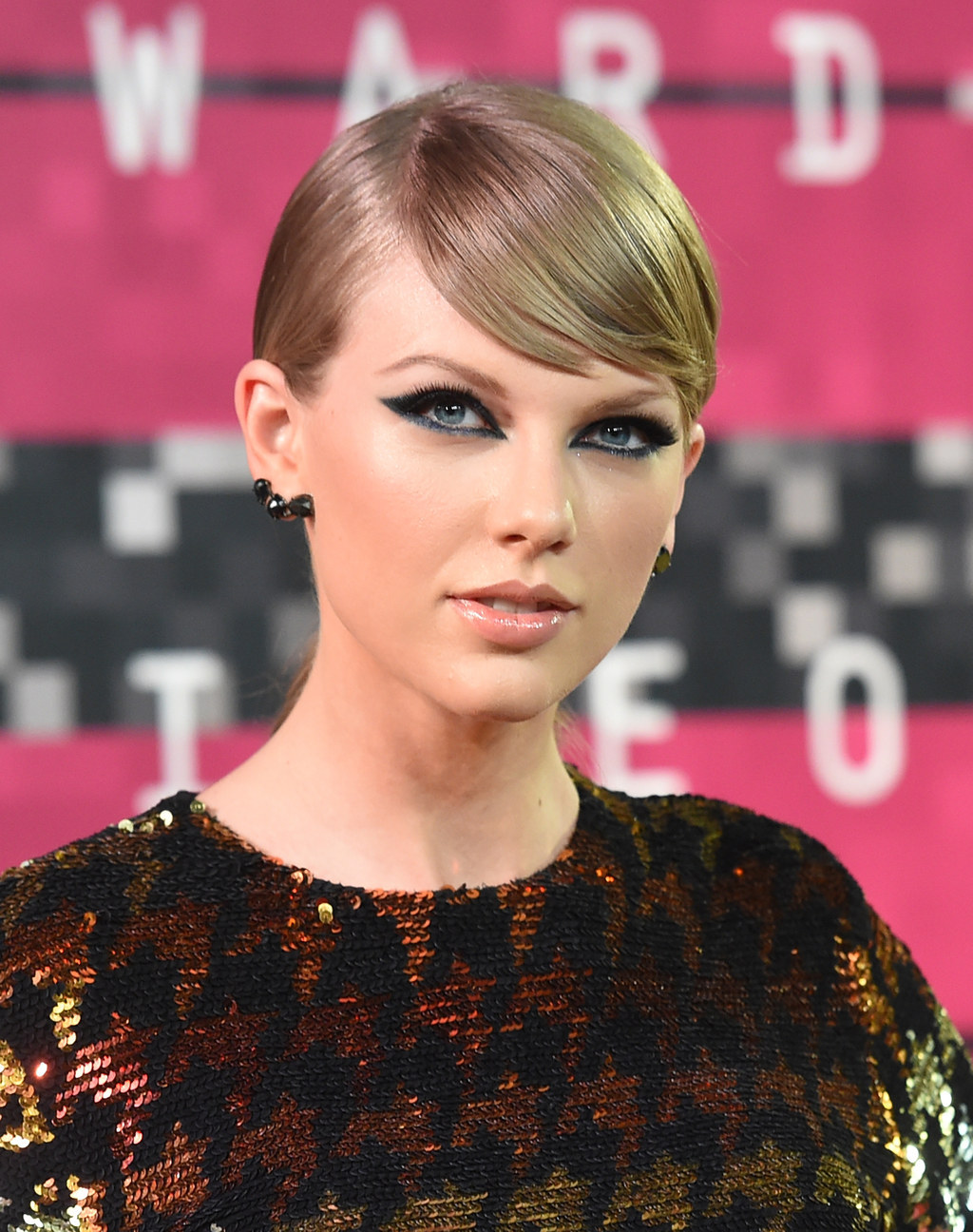 Taylor is usually ridiculously active on social media – it's pretty unusual for her to go a few days without popping up on Twitter, Instagram and Tumblr.
However, she hasn't Instagrammed for over two weeks – this was her last upload. Of course it involved Olivia.
This was also her last Tumblr upload, on November 16.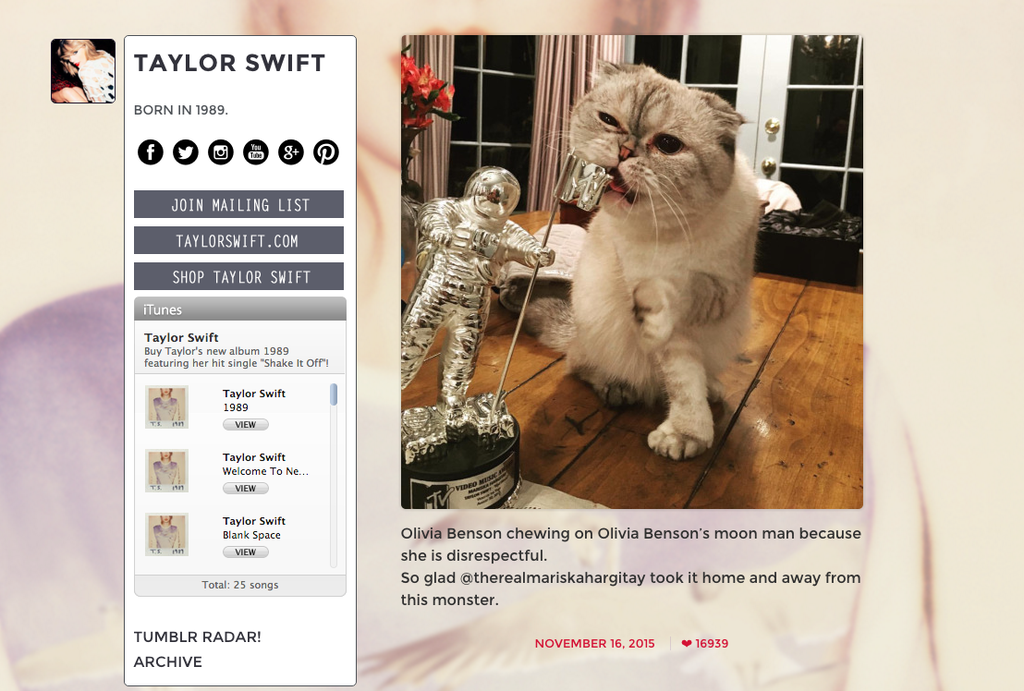 She's only tweeted a handful of times in November, and not at all since the Paris attacks two and a half weeks ago.
And, most telling of all, despite her fans posting millions of times a day on Tumblr, she hasn't liked ANYTHING for over a week. This was the last post she liked, which was published on November 19.
Then there's the fact that, despite normally being photographed several times a day, she's been out in public a grand total of FOUR times in the past month.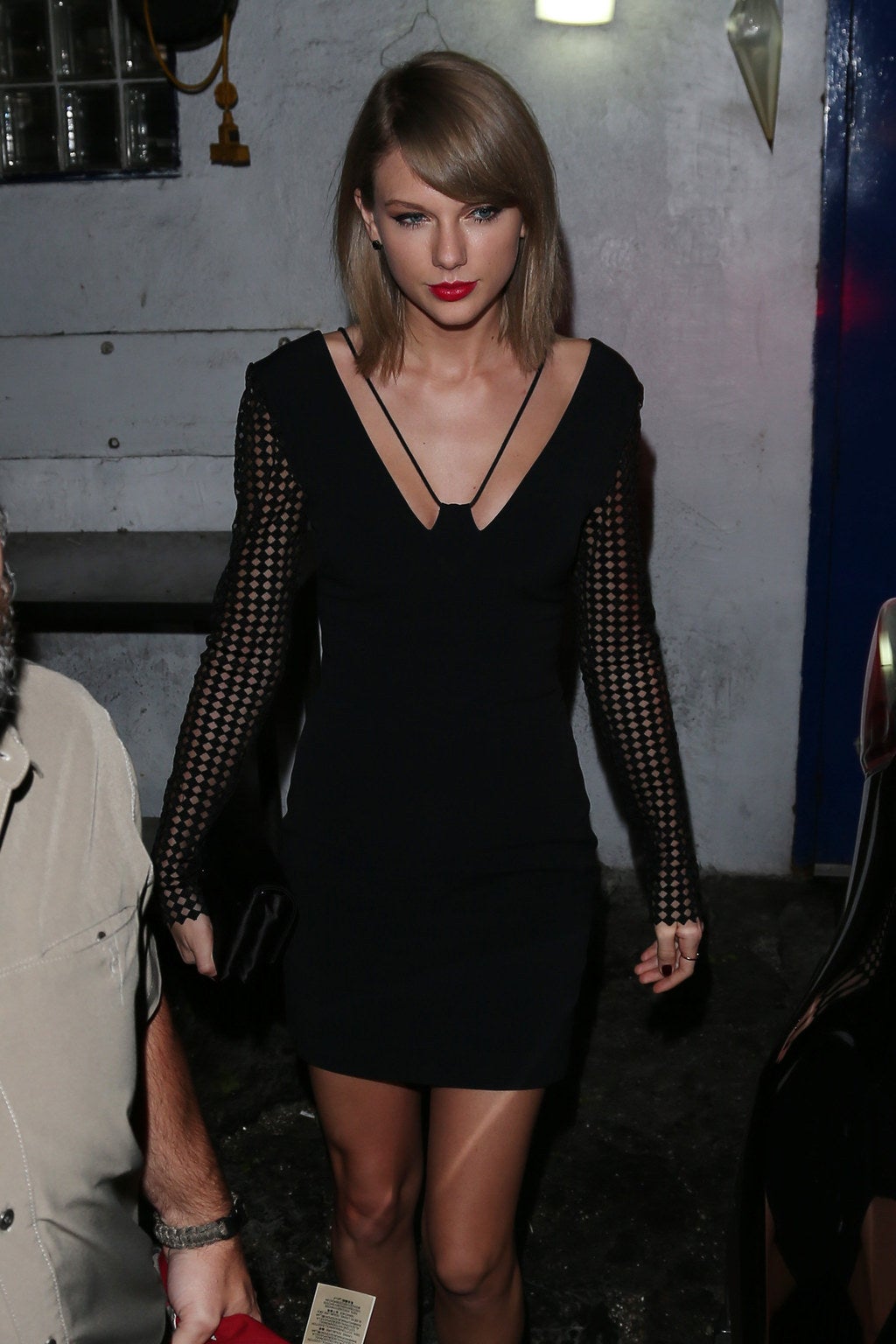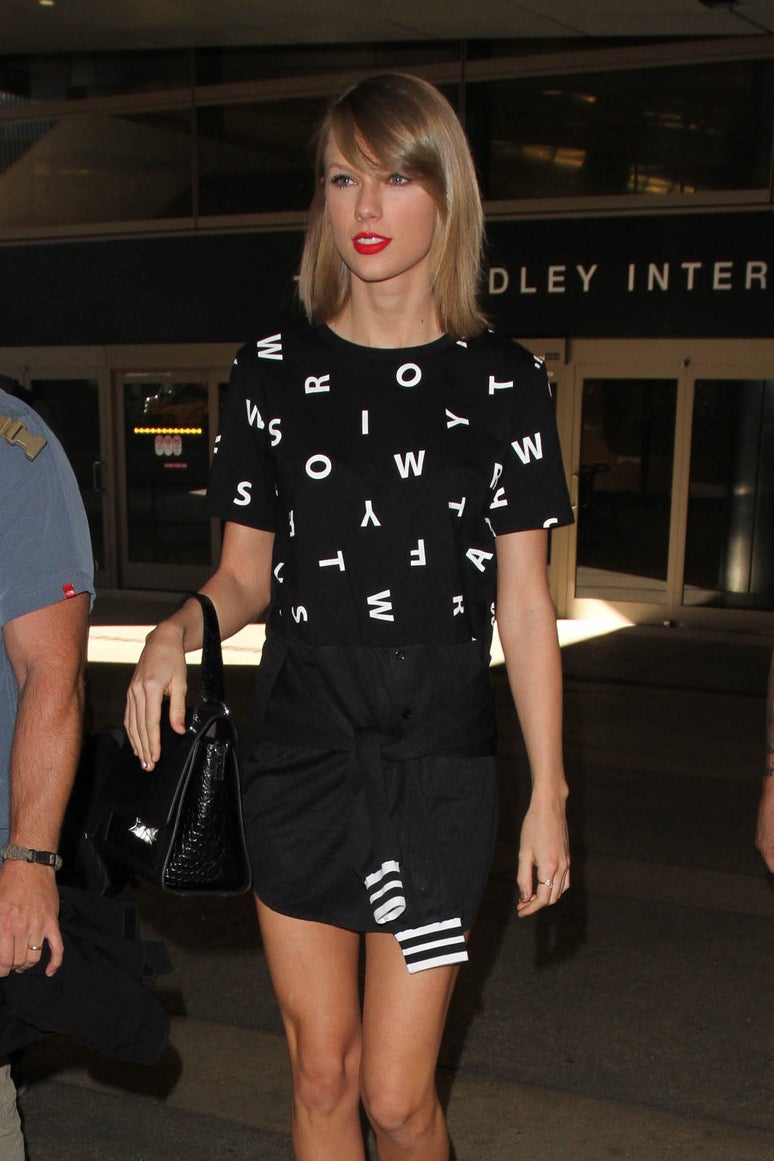 HAS SHE JUST BEEN IN HIDING FOR THE REST OF THE TIME?
Then there was Sunday night's AMAs, where she was nominated for a casual SIX awards.

Numerous members of her ~Squad~ were there.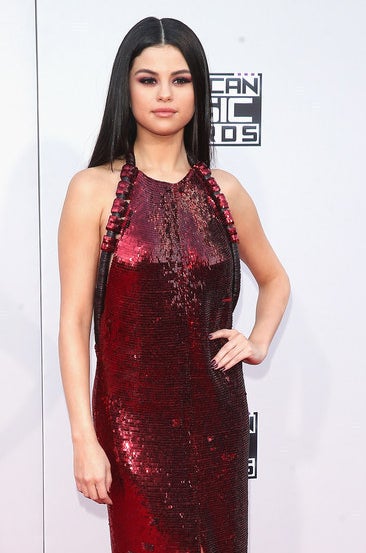 BUT TAYLOR WAS A NO-SHOW. 😢
And as for her relationship with Calvin Harris, we're confused as to whether they're even together anymore. 😢 😔
They haven't been pictured publicly together since AUGUST.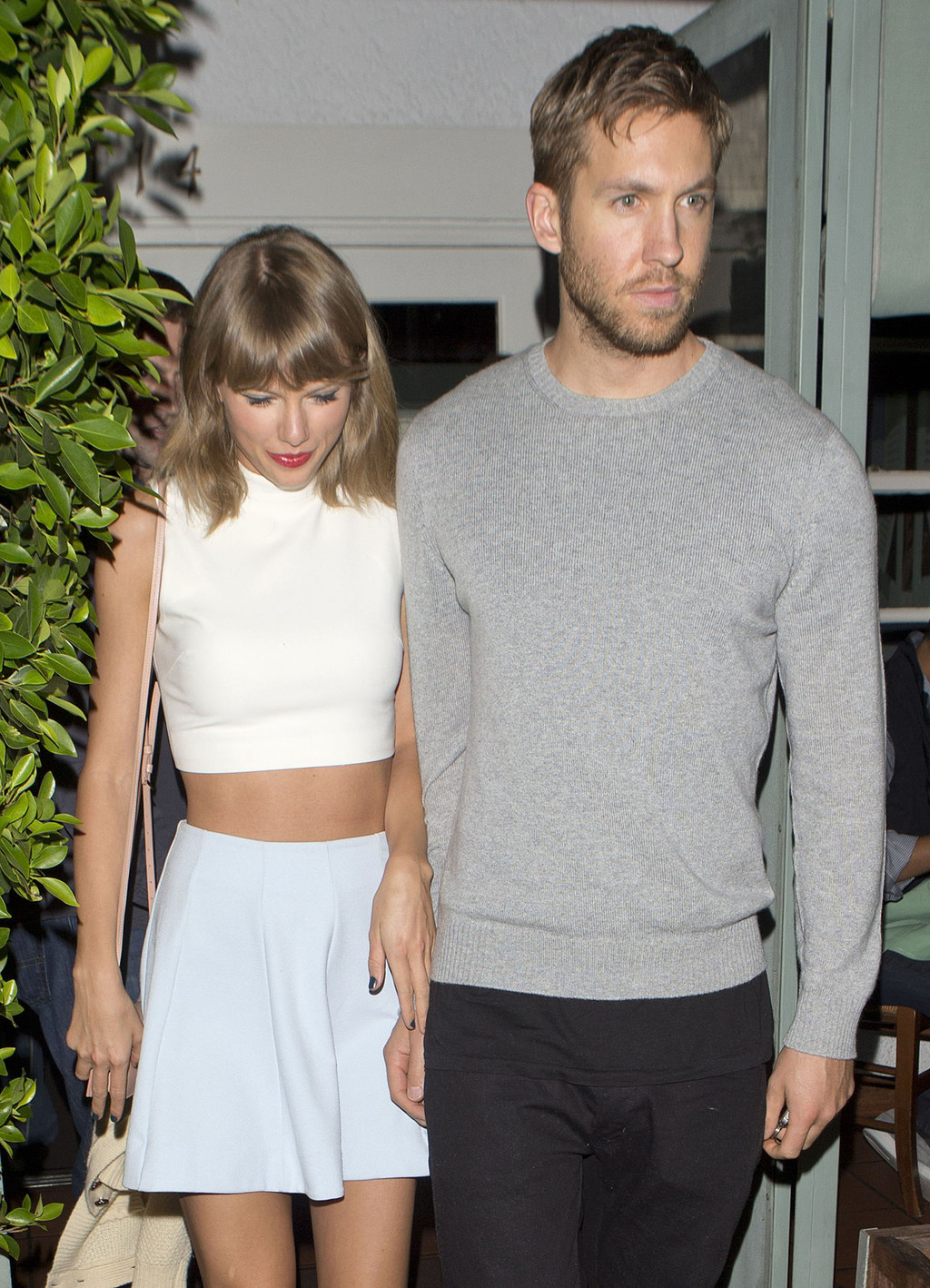 And remember the days of her posting cute photos of them on Instagram, like this?
Well, the last time he popped up on her feed was in August, too.
She did post this image of Olivia with a photo credit to Calvin – but in the image is an MTV VMA award statue, which gave us a glimmer of hope. Except for the fact that the awards were also held in August, so it could well have been taken then.
And gone are the days of Taylor and her cats appearing on Calvin's feed as well.
Neither have appeared on his account since this snap, in August.
And now we're all worried.
So please, Taylor, come back to us. Let us know you're OK. We miss you. 😢 💔