By now I'm sure you're aware that earlier this week Taylor Swift published a lengthy Tumblr post in response to the news that Scooter Braun had bought her former record label, Big Machine, for $300 million.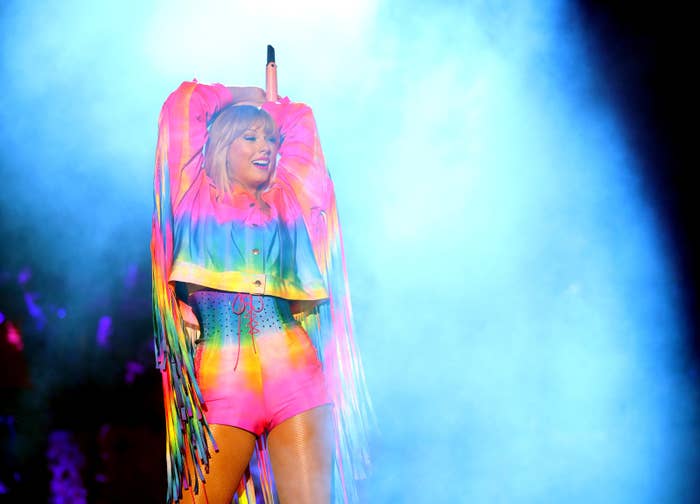 Taylor revealed in the post that she had "pleaded" with Scott for "years" to own the master recordings of all six of her albums.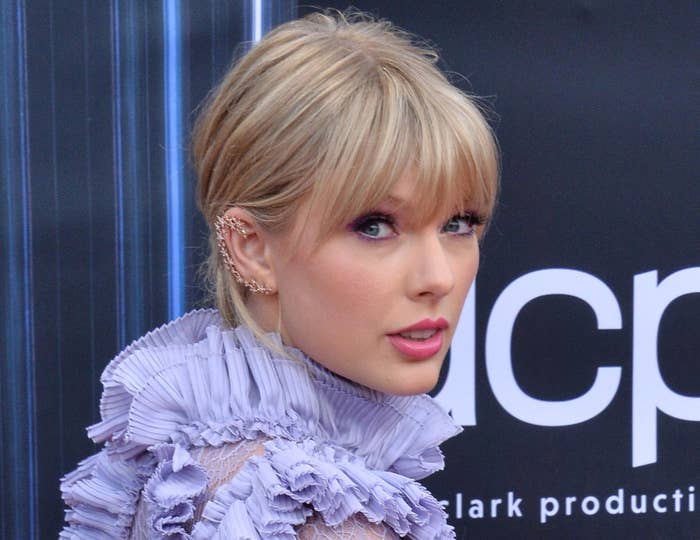 Now, we know that Taylor is notorious for filling her work with hidden details and Easter eggs for fans to decode later. And it seems that this situation is no different. In fact, she may have been dropping hints about her feud with Scott since as early as 2016 — and everybody missed it.
Back in April 2016, Taylor invited Vogue into her Beverly Hills home for an appearance in its 73 Questions series. One of the questions put to her was: "What advice would you give to anyone who wants to become a singer?"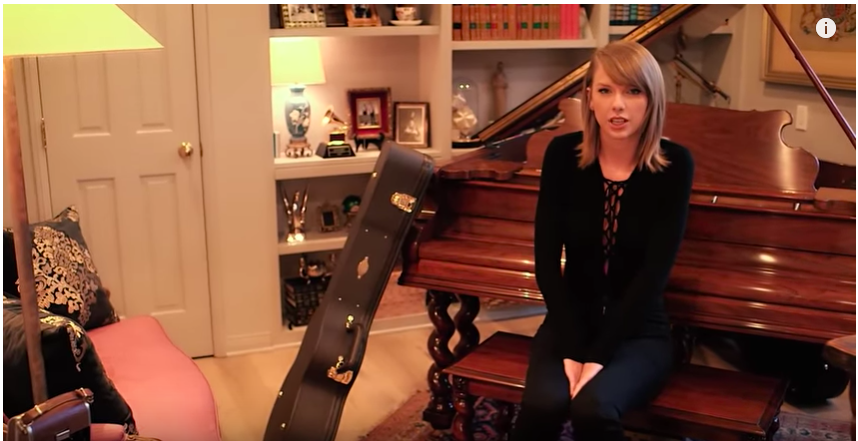 And this was her response.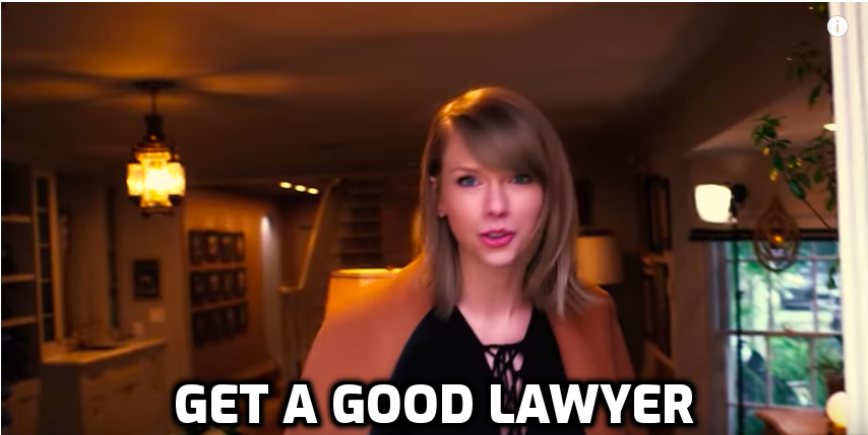 Later that year, Taylor's 1989 won the Grammy for Album of the Year. She directed her acceptance speech to "all the young women out there", telling them that people will "try to undercut your success or take credit for your accomplishments or fame".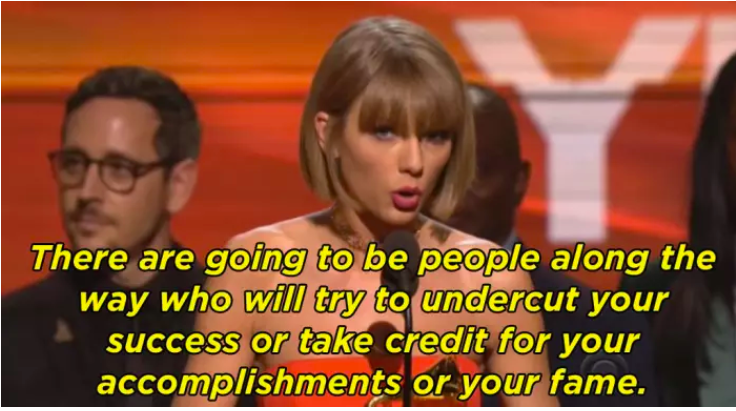 "But if you just focus on the work and you don't let those people sidetrack you," she continued, "someday when you get where you're going, you will know it was you and the people who love you who put you there. And that will be the greatest feeling in the world."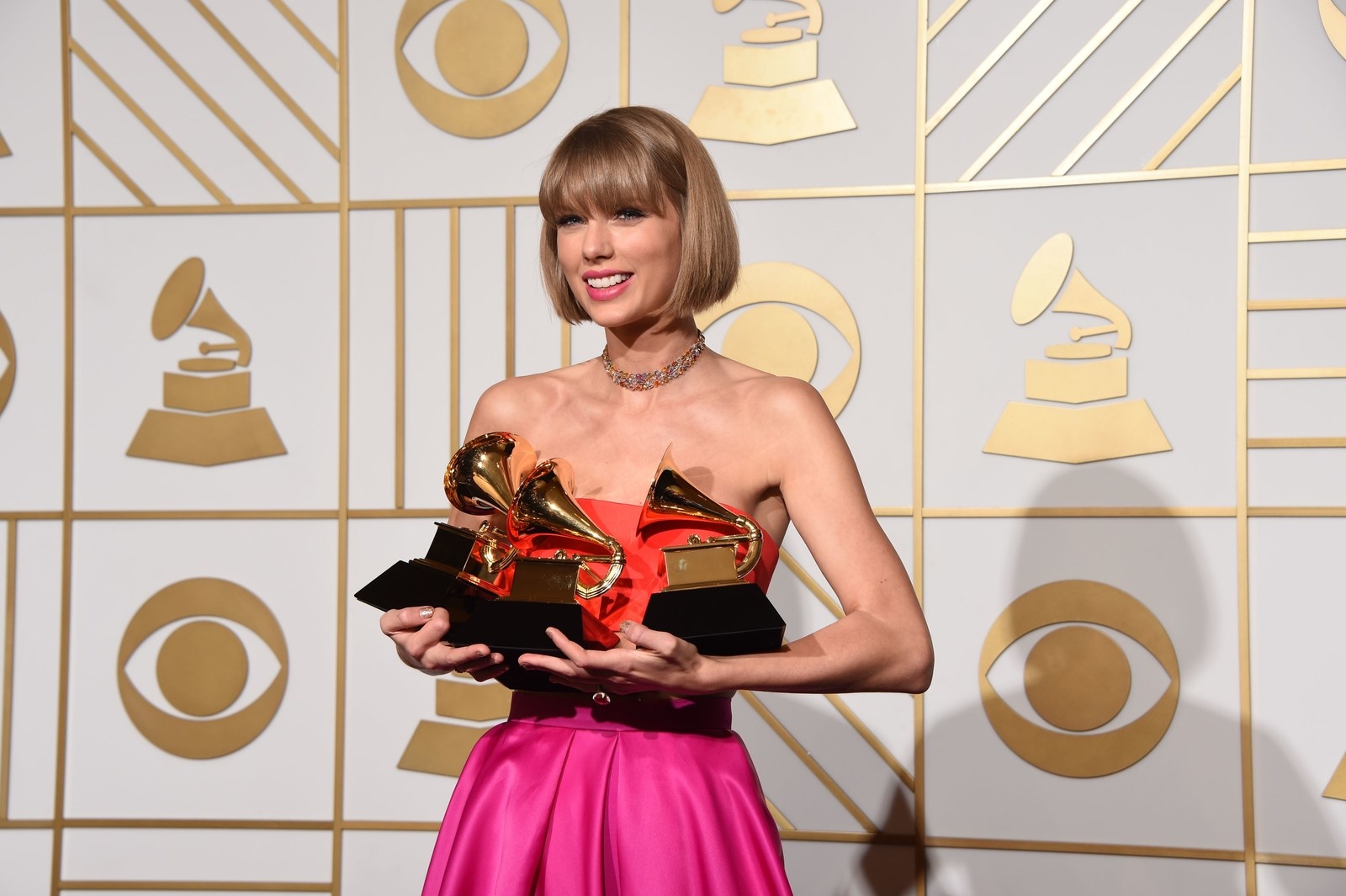 And the fact Taylor touched on the treatment of women in her speech echoes the sentiment in her Tumblr post about the sale of Big Machine.
There are many pieces of evidence that suggest "Look What You Made Me Do" — the first single from her final album with Big Machine in August 2017 — was about Scott. However, one of the most compelling parts of the theory was the scene in the video where Taylor is trapped inside a gold cage surrounded by security guards.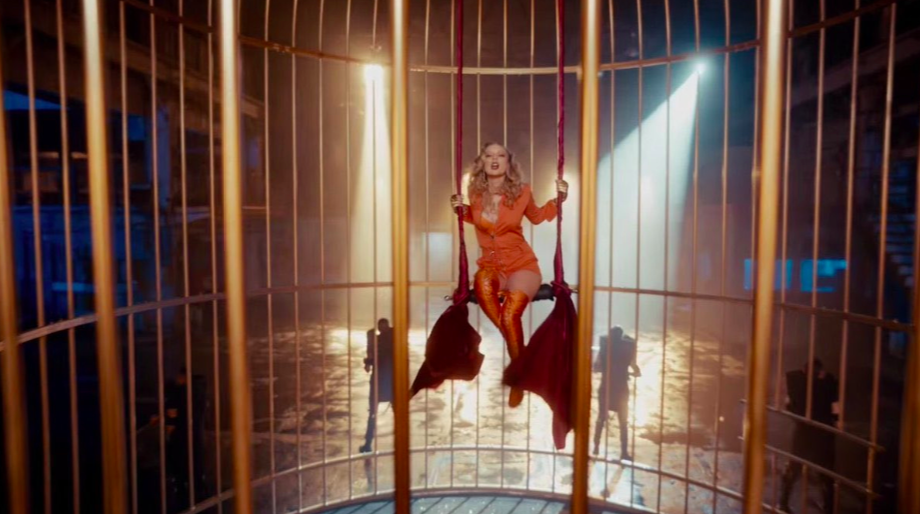 Well, very interestingly, the poem "If You're Anything You're Like Me", which Taylor wrote for the release of Reputation, contains a stanza that continues the theme.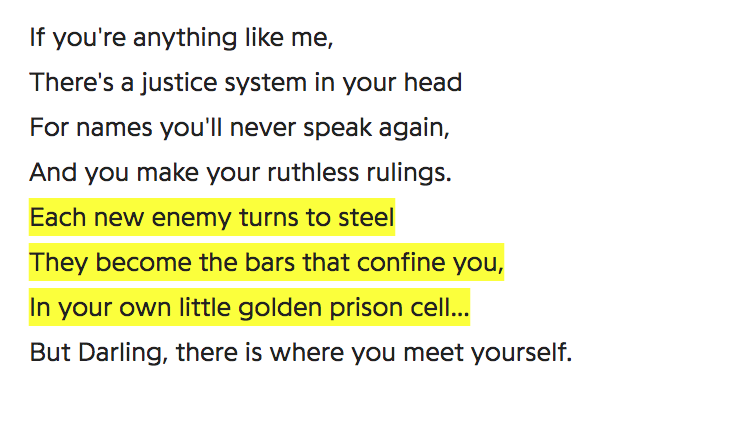 In May 2018, the Reputation tour kicked off. And every single night of the 53-date run, Taylor dedicated the performance of "Dress" to Loie Fuller — an actor and dancer who fought for artists to own their work.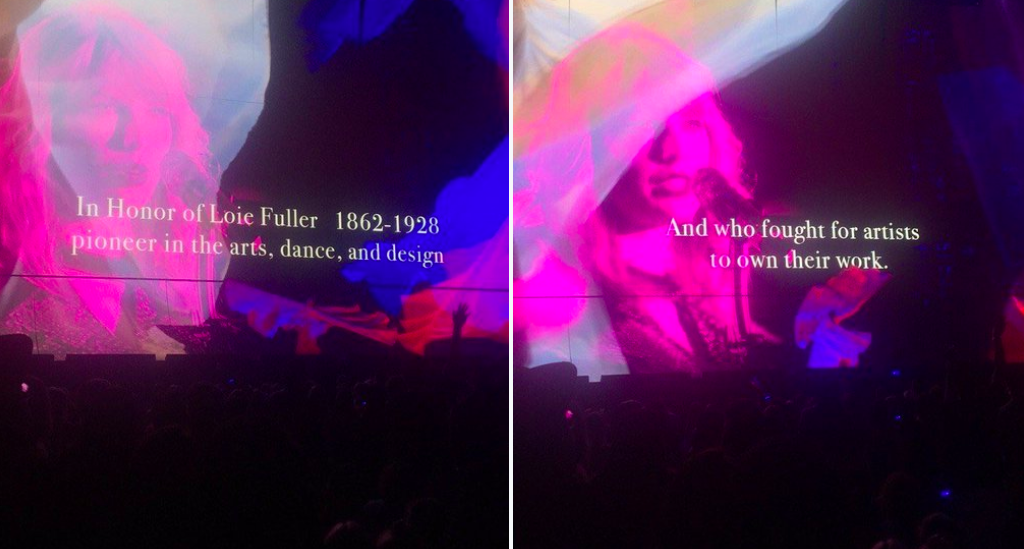 Even more interestingly, Taylor posted this photo of herself playing scrabble on Oct. 21, 2018, alongside the caption: "Let the games BEGIN."
If you look very closely at the letters on her board, they look very much as though they're spelling out Loie's name.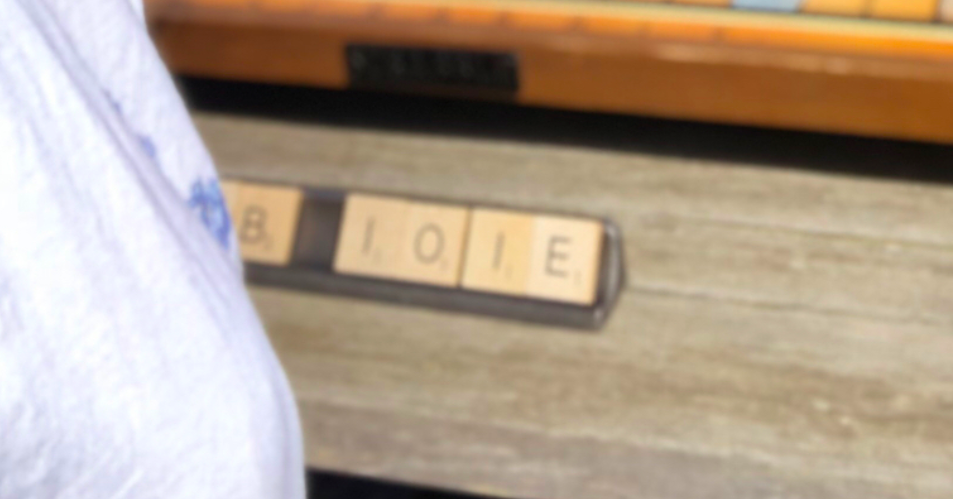 And in the post in which she announced her new record deal, Taylor jumped straight into how important it was to her that she own the masters to all of her recordings.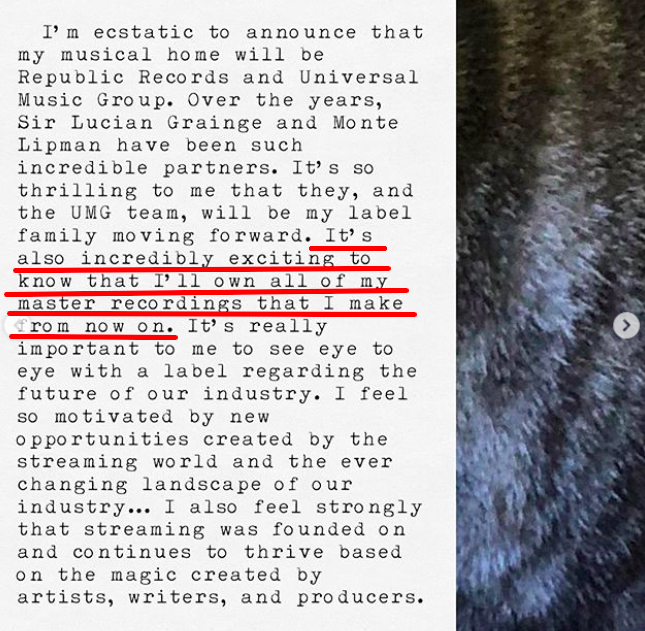 Taylor celebrated New Year's Eve 2018 with a costume party at her New York home, where friends were invited to dress as their childhood heroes.
Taylor dressed as Ariel from The Little Mermaid, which was cute and everything — but snakeskinandsequins on Tumblr has now posited that this was a huge hint about the feud as well.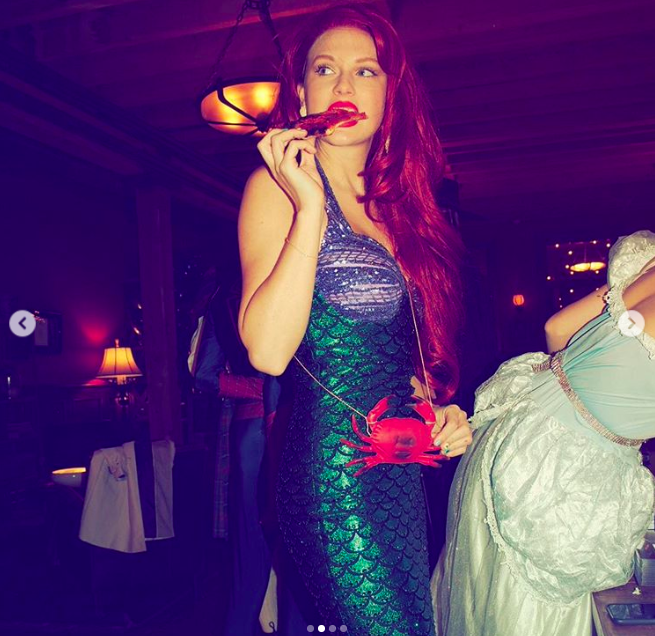 You might recall that, in the movie, Ariel is forced to sign a contract that allowed someone else ownership of her voice. She only gets her voice back at the end of the movie when she's freed from her contract.
What's even more fascinating, though, is that mermaids made repeated appearances on Taylor's clothing throughout the Reputation era — her last record with Big Machine Records.
For example, she wore this jacket with a mermaid motif in the magazine that was released alongside physical copies of Reputation back in November 2017.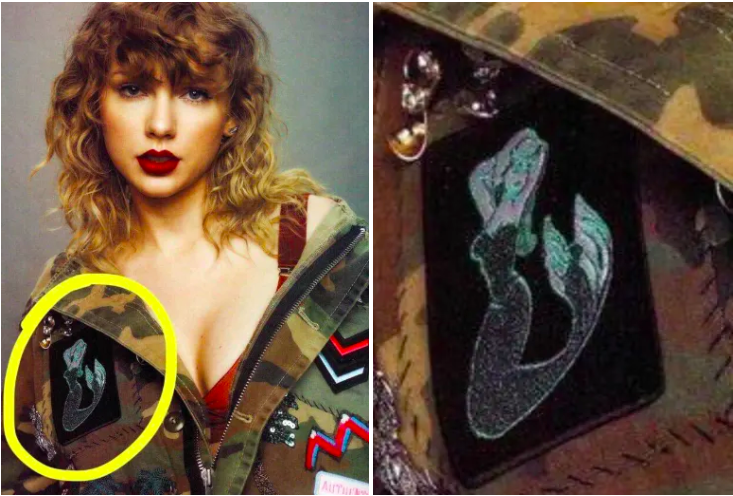 And, at the end of her Reputation tour documentary, which was released on New Year's Eve 2018, Taylor wore a T-shirt emblazoned with two mermaids in the blooper real.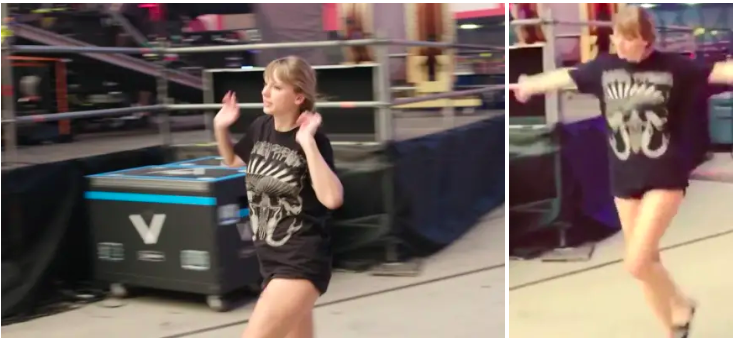 And, finally, we all know that Taylor is releasing her seventh album, Lover, imminently. It's the first release via her new label, and therefore the first record she'll ever have full ownership of.
And butterflies have been a recurring image throughout the Lover era, which began in in late February 2019.
There have been many theories about the repeated butterfly imagery, but fans couldn't quite reach a conclusion about what they symbolised. However, in light of this news, fans now believe they represent Taylor finally being free from the terms of her Big Machine contract and gaining ownership of her future work.