Stormzy Wore A Grenfell Tower Tribute T-Shirt During His Glastonbury Set
He also joined in the crowd's chant of "Oh, Jeremy Corbyn".
Stormzy – who features on a charity single to raise money for the victims of the Grenfell Tower fire – used his Glastonbury set to say authorities must "tell the fucking truth" about the incident.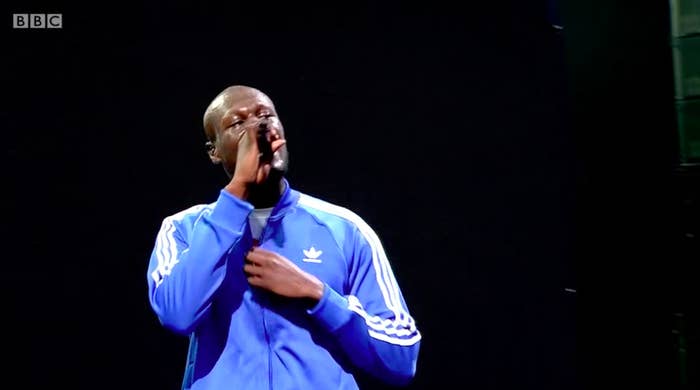 In an impassioned speech on Saturday night, Stormzy said:
This is one, if not the biggest gig I've done in my short career. And I wanted to use this opportunity very carefully, because in light of recent events at Grenfell Tower, we are urging the authorities to tell the fucking truth, first and foremost. We're urging the authorities to fucking do something, first and foremost. We're urging the fucking government to be held accountable for the fuckery, and we ain't gonna stop until we get what we deserve.
He then unzipped his jacket to reveal a Grenfell T-shirt.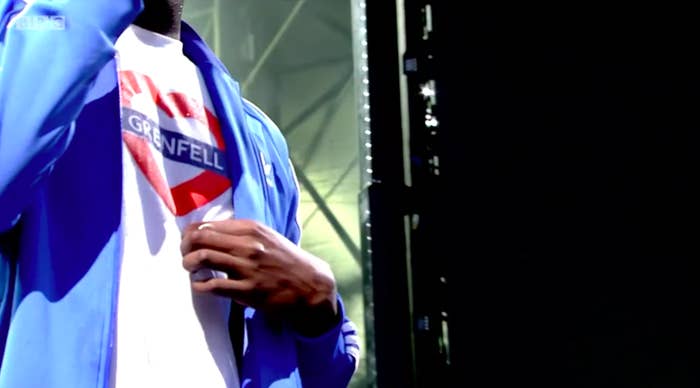 Many celebrities have expressed their devastation over the incident, with dozens collaborating to release a charity single in aid of the victims this week.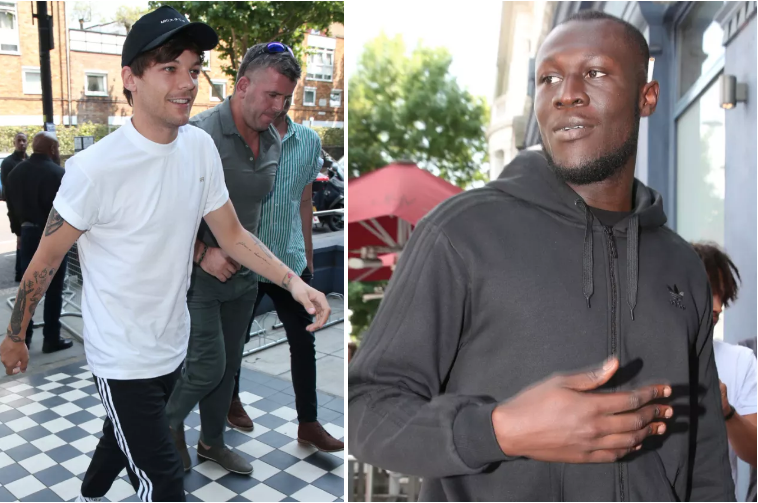 People also noticed that Stormzy's staging bore a resemblance to tower blocks.
After his speech, the crowd immediately began chanting "Oh, Jeremy Corbyn". Stormzy looked delighted and then joined in.
He went on to apologise for his swearing, before performing his verse from the charity single.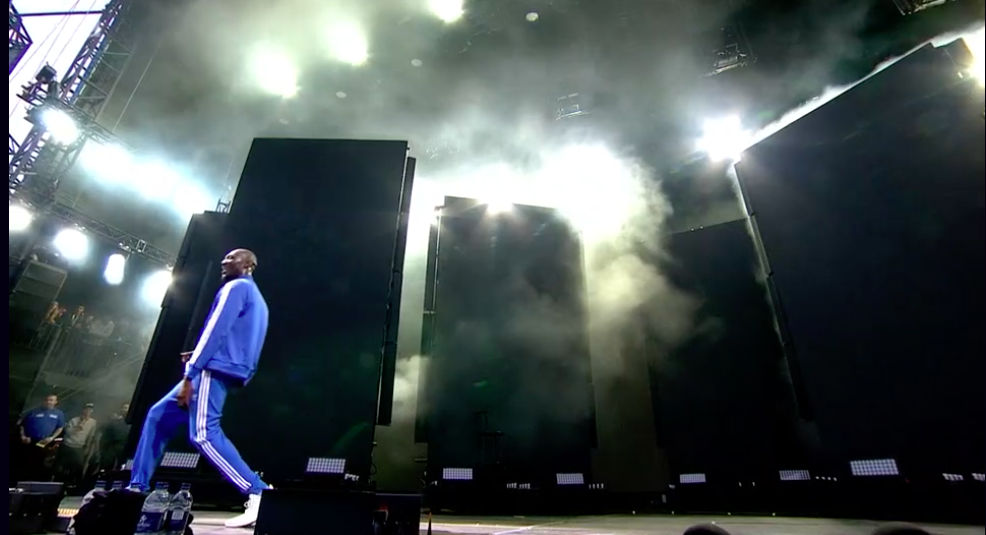 These are the lyrics:
I don't know where to begin so I'll start by saying I refuse to forget you / I refuse to be silenced / I refuse to neglect you / That's for every last soul up in Grenfell even though I've never even met you / That could have been my mum's house, or that could have been my nephew / Now that could have been me up there/ Waving my white plain T up there / All my friends on the ground trying a see up there/ I just hope that you rest and you're free up there.
People immediately took to Twitter to express how moved they were by the moment.
After the fire tore through Grenfell Tower in Kensington 10 days ago, 79 people have been confirmed dead or missing.