Sophie Turner Revealed Some Behind-The-Scenes "Game Of Thrones" Secrets And They're Wild
From baths with Maisie Williams to "drone killers," a lot has gone down backstage over the past seven seasons.
If you're a fan of Game of Thrones then you'll probably recognise Sophie Turner, who plays Sansa Stark in the show.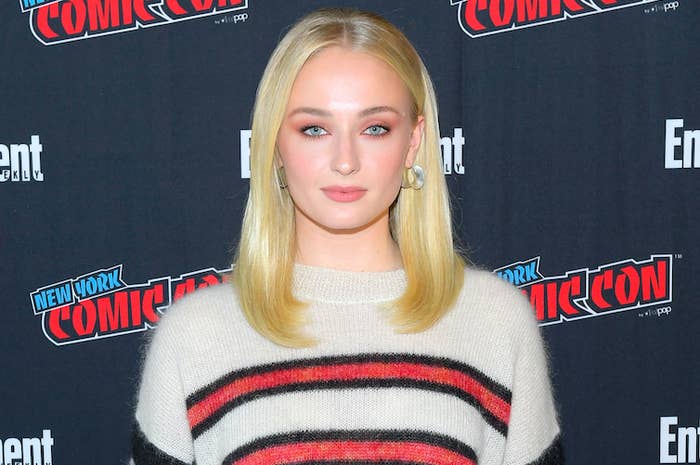 And you'll probably also know that the final season of Game of Thrones is hitting our screens next year. So now that there's such little time left before we say goodbye, Sophie has been dishing out some behind-the-scenes secrets, and honestly they're wild.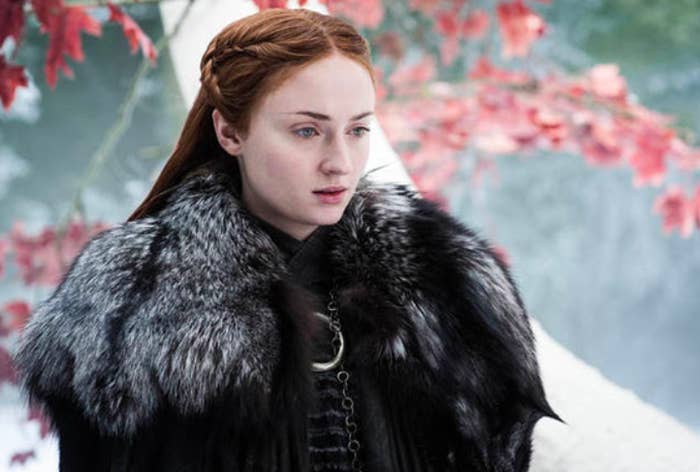 Speaking to Vulture, Sophie began by addressing the secrecy the show is shrouded in and how it's achieved. Spoiler alert, this includes giving the show fake names and using "drone killers."
And she also explained how sometimes the cast will be required to shoot "fake scenes" in order to trick the paparazzi.
Sophie went on to reveal that she and her BFF both on-screen and off, Maisie Williams, used to have sleepovers after filming wrapped during which they'd "get high" and "sit in the bath together."
And Sophie concluded by teasing us about what's in store for Sansa in the eighth and final season.