Back in May, Scott Disick very publicly left rehab after details of his stay — and a photo of him taken from inside the facility — were leaked to the media.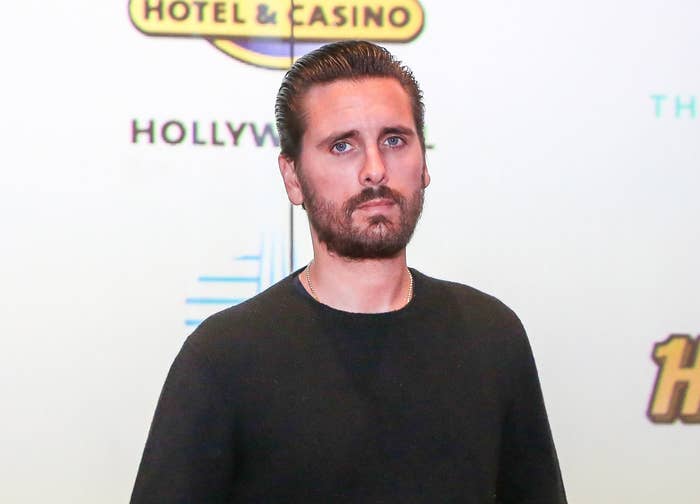 A photo of Scott attending a virtual meeting at the facility was leaked to DailyMailTV along with claims that he was seeking help for "cocaine and alcohol abuse" — something his lawyer went on to vehemently deny.
In a statement to TMZ, Disick's lawyer, Marty Singer, said his client was actually seeking help for the ongoing grief he's experienced since the sudden deaths of his parents three months apart in 2013.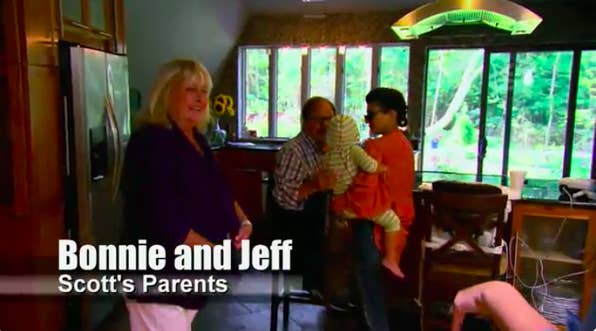 "In an effort to finally come to terms and deal with the pain that Scott has been silently suffering for many years due to the sudden death of his mother, followed by the death of his father 3 months later, Scott made the decision to check himself into a rehab facility to work on his past traumas," the statement said.
Well, a new clip from tonight's episode of Keeping Up With the Kardashians shows Scott opening up about his reasons for going to rehab in an emotional conversation with Kourtney Kardashian, and the whole thing makes the eventual leak even more disturbing.
"The whole COVID thing, staying in, no structure — it just doesn't work for me," Scott told Kourtney over the phone. "It's making me feel like I can't handle the staying home, not working."
Speaking in his confessional, Scott went on to say that he'd been feeling "anxious and depressed," and was worried that "something bad" would happen if he didn't seek help.
"With everything going on, I'm tired in my mind," he said. "I'm thinking, I wasted all this time, I can't have any privacy and I can't have any time to myself. I just can't handle having nothing to do."
"The truth was I started feeling more and more anxious, more and more depressed," he went on. "I felt like I was gonna do something bad if I didn't figure something out or take myself out of this position. I think now is the time to work on it."
Scott — who's an only child — then told Kourtney that he wanted to take time to deal with the trauma of his parents' deaths and grieve them properly.
"I go to therapy every week, but I never have any breakthroughs and I never feel happy," he said. "Like, I just didn't grieve my parents correctly or give it enough time."
"I just wanna be the best person I can be for my family, and a couple of people told me about this place that specifically deals with past traumas and I just wanna learn how to deal with everything," he added.
Scott asked Kourtney if she'd be willing to take care of the kids for at least a month while he was gone, and she immediately responded supportively: "I'm good. I'm good with the kids."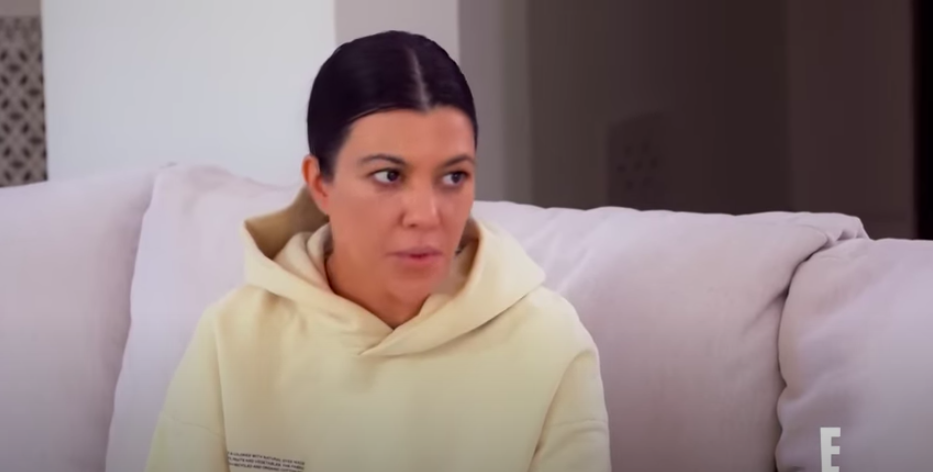 And in a confessional, Kourtney said she'd been "caught off guard" in a positive way by Scott making the decision to enter rehab himself for the first time.
"I am caught a little off guard because for the first time Scott isn't being asked to go away," she said. "He isn't having an issue with alcohol or drugs, and it's his idea, so I think it feels really different."
"I want him to be the best that he can, for my kids and for himself and for me so I'm more than happy to support him in any way that I can," she added. "This time I think it's really bringing up important work that we all have to do."
Currently in Season 19, new episodes of Keeping Up with the Kardashians air Thursdays at 8pm ET/PT on E!.