If you've been watching the latest season of Keeping Up With the Kardashians, you'll be aware that Kourtney Kardashian and Scott Disick's relationship has become increasingly strained.
The TL;DR version goes something like this.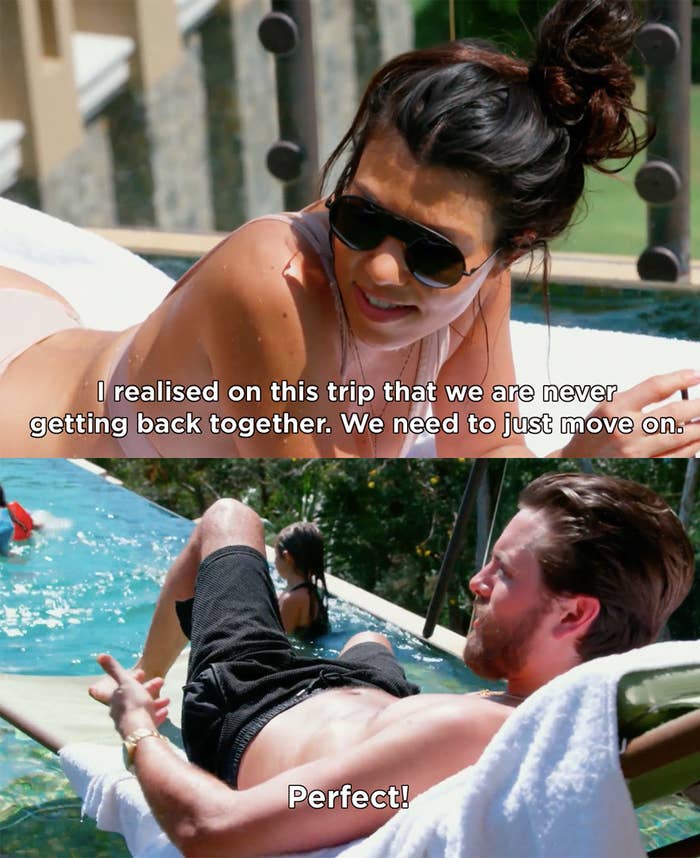 And that's where we pick up now, with a new teaser trailer for this Sunday's episode, in which Scott confronts Kourtney about why he wasn't invited to the bash.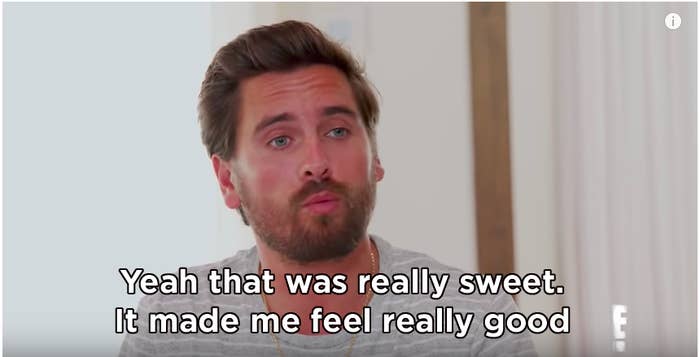 Scott really went in, saying he'd called his sister and his mother that night instead, in a sarcastic reference to the fact that he's an only child and both his parents died within months of each other in 2014.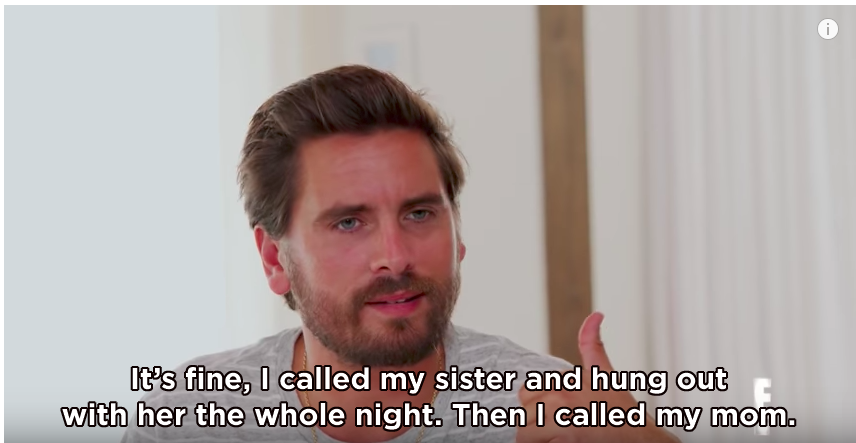 Kourtney said she was not here for the "pity party", suggesting that Scott's recent behaviour was to blame for his being left off the guest list.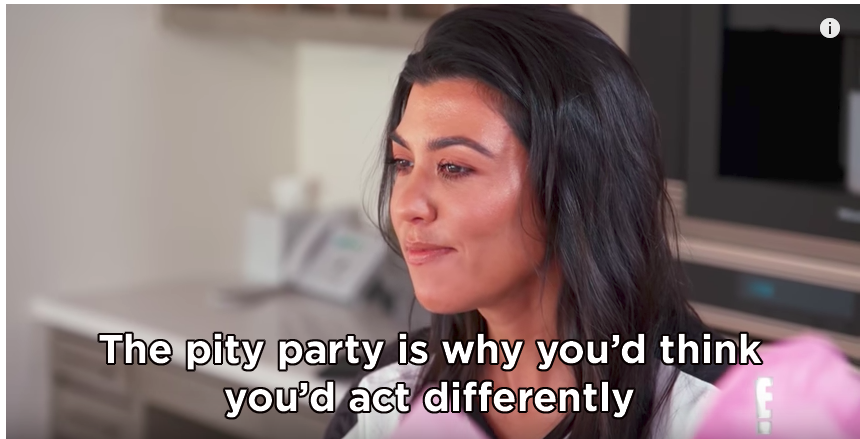 When Scott asked for clarification about what behaviour she was referring to, Kourtney told him that he should know. He then criticised her for not "communicating or discussing" her feelings.
And then said he'd wanted to be there for Khloé, especially since he's known her the longest out of everyone else who had been invited, aside from family.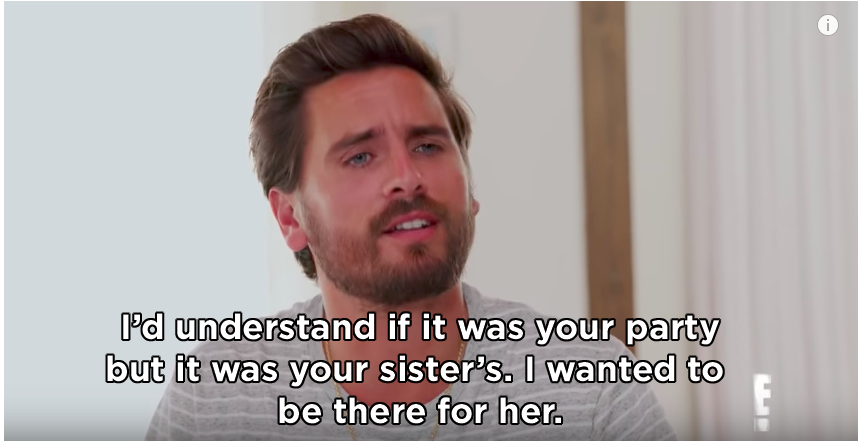 And when Kourtney told him that the reason for him not being invited was her not wanting him to be photographed...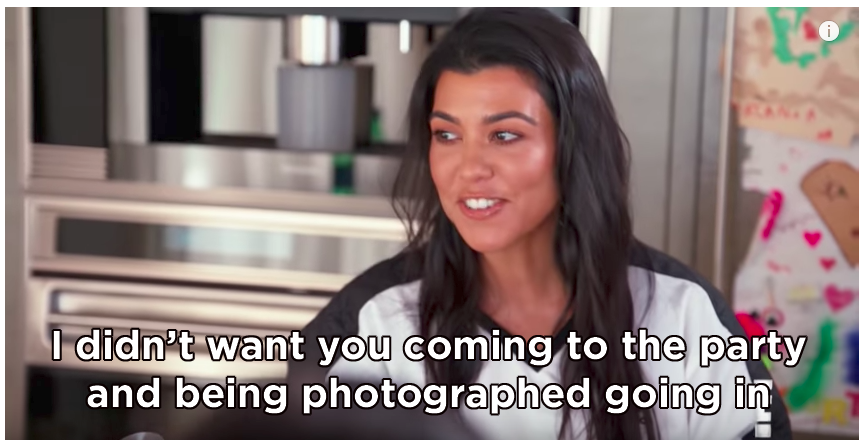 He was not happy.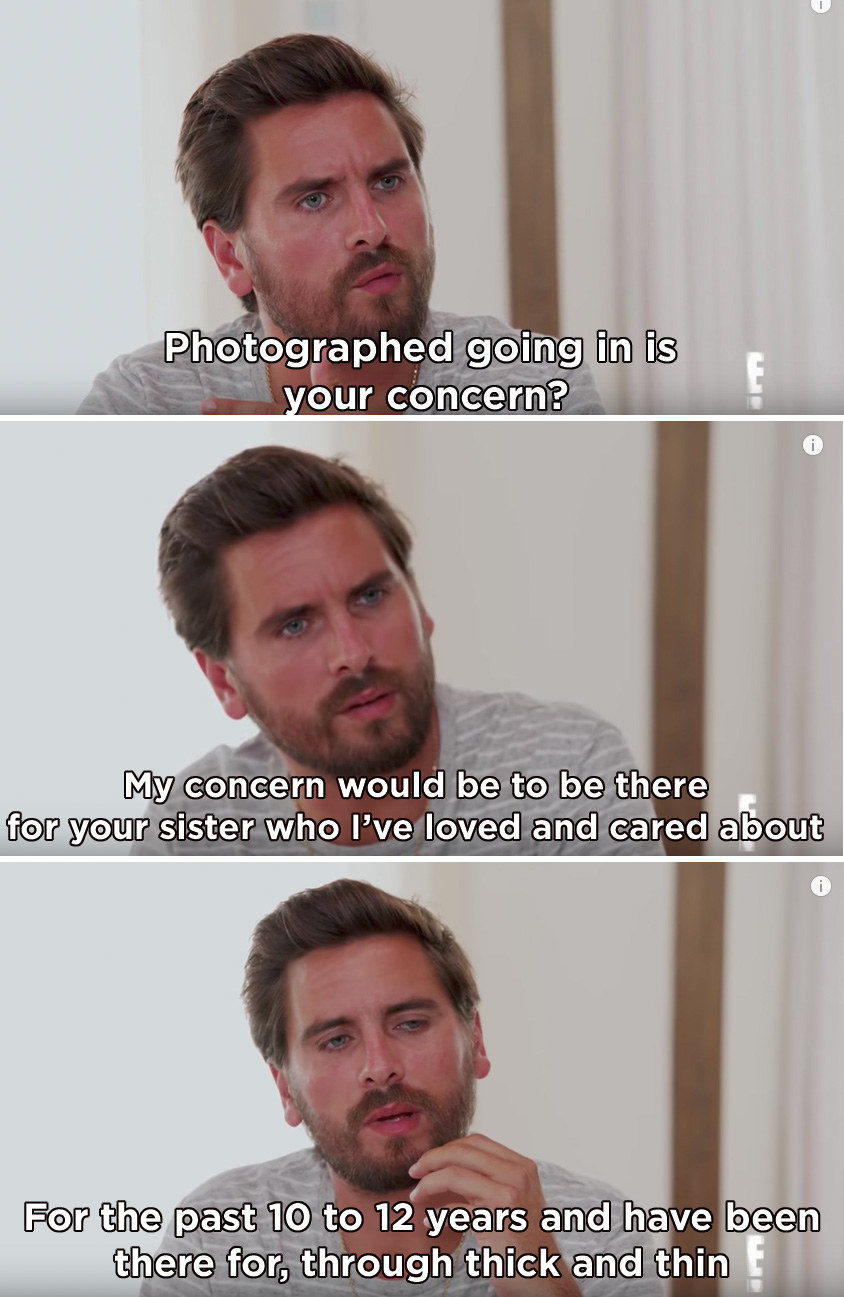 In her testimonial, however, Kourtney said that her reasons were more complex than worrying about the paparazzi, but that she didn't want to delve into that negativity with him.
Scott then rounded off the discussion by calling the situation "bullshit" and branding Kourtney "fake".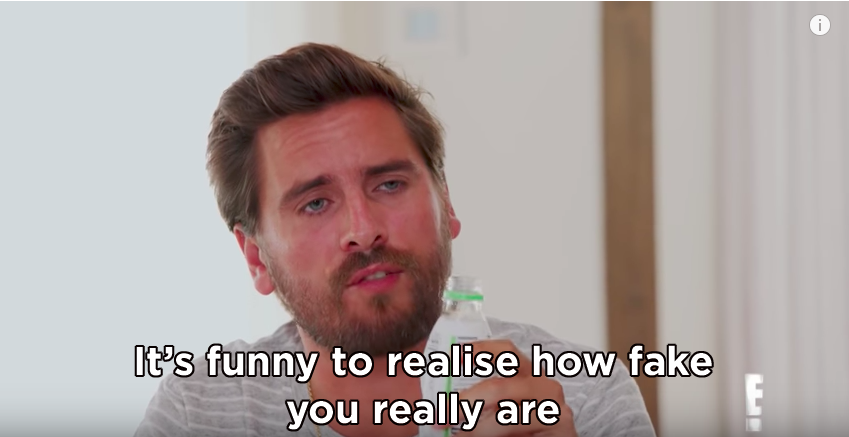 Yikes. It remains to be seen how all of this unfolds, but let's hope things don't get too messy.