Sarah Paulson Got Marcia Clark's Name Engraved On Her Emmy Because They're Fucking Goals
They just redefined friendship goals.
When it comes to badass women, Marcia Clark is up there with the best of them.
She was subjected to unimaginable sexism during the OJ Simpson trial, where her private life was scrutinised and attacked in both the courtroom and the media – but she just kept going in her quest for justice.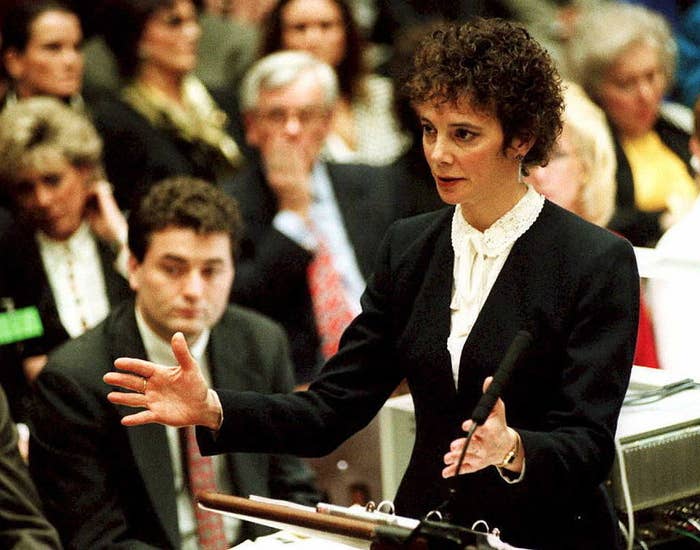 This was something Sarah Paulson really brought to life in the People v. OJ Simpson drama earlier this year.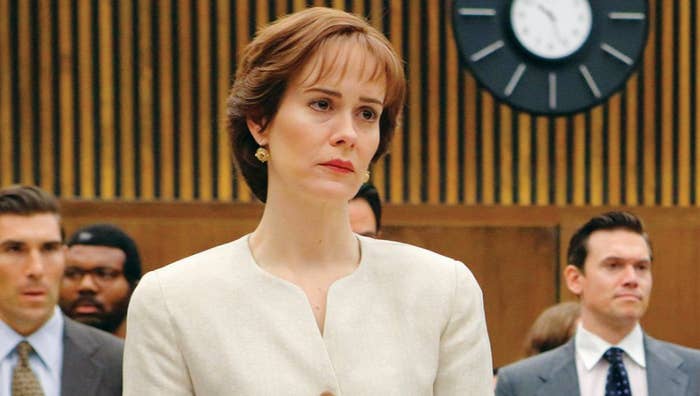 The pair have become close since Sarah got the role, and she took her portrayal of Marcia extremely seriously. Her performance was so good that she was nominated for an Emmy, and last night Sarah brought Marcia to the ceremony as her plus one.
Of course she scooped the award because she was fucking awesome in the show, and dedicated her acceptance speech to the equally fucking awesome Marcia.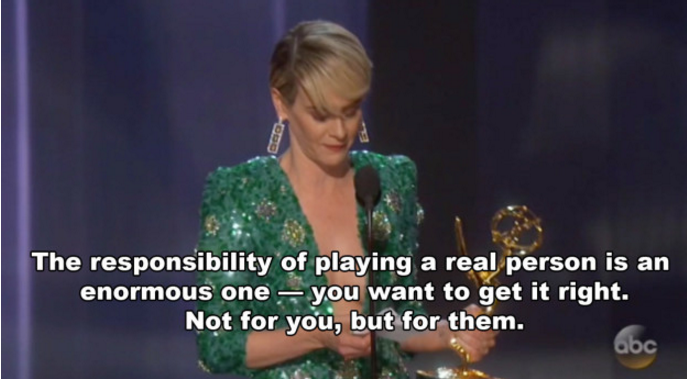 She said:
The more I learned about the real Marcia Clark, not the two-dimensional cardboard cutout I saw on the news, but the complicated, whip-smart, giant-hearted mother of two who woke up every day, put both feet on the floor, and dedicated herself to righting an unconscionable wrong: the loss of two innocents, Ron Goldman and Nicole Brown, the more I had to recognize that I — along with the rest of the world had been superficial and careless in my judgement. And I'm glad to be able to stand here today in front of everyone and tell you I'm sorry.
But Sarah took her admiration for Marcia a step further after she received the award, by getting Marcia's name engraved on it too. ❤️ ❤️ ❤️
The LA Times report that Sarah persuaded security to let Marcia into the "Winners' Circle," where the engraving happened. She then showed onlookers the finished statue – complete with Marcia's name.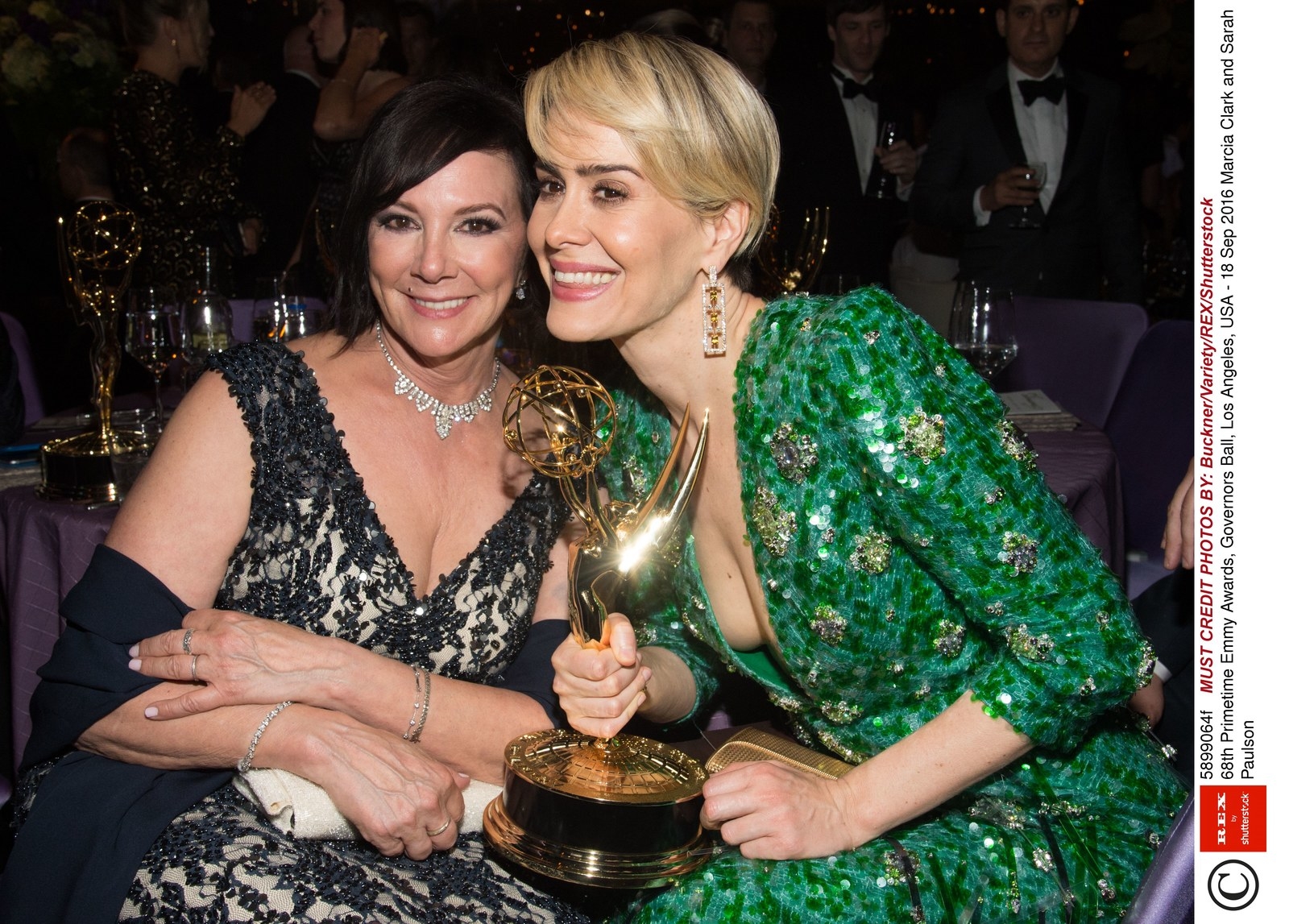 Naturally, people are losing their minds at the news.
Ladies and gentlemen, I present to you: the ultimate in friendship goals.