Sarah Hyland Clapped The Fuck Back After A Magazine Suggested Taylor Swift Has Had Surgery
"Can you fucking stop?!"
Just last week, Sarah Hyland clapped back at Life & Style magazine after it alleged she'd undergone plastic surgery.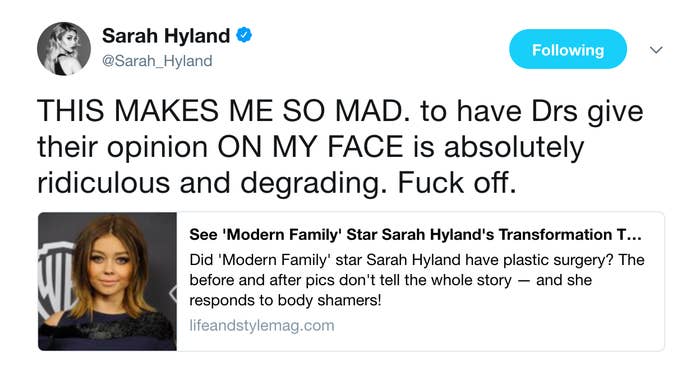 She really went off, with a series of videos blaming the publication for women's insecurities.
Well, she's now spoken out for a second time, this time in defence of Taylor Swift after the magazine published an article alleging that she'd had a boob job.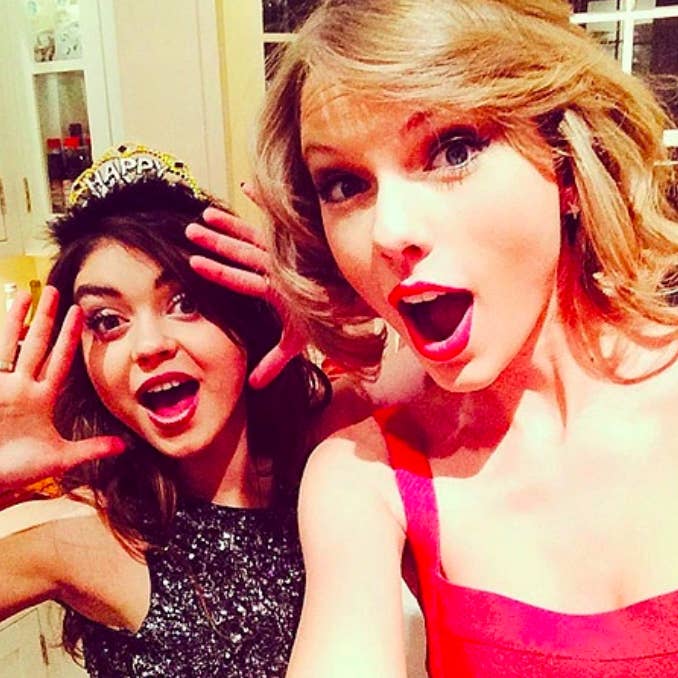 So, taking to Twitter, Sarah told the magazine to "fucking stop" analysing women's appearances and start "empowering" them instead.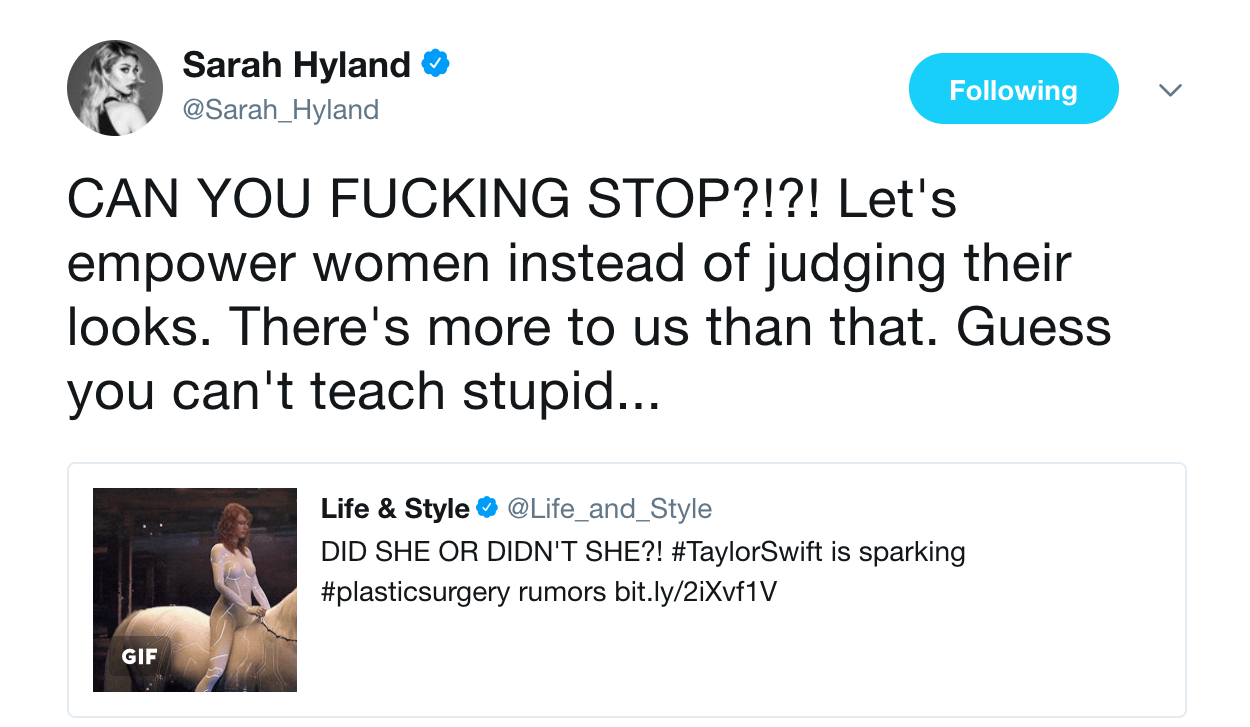 And people loved her for it.
Life & Style has been contacted for comment.