So Sunday evening at the Grammys was, in his own words, the best night of Sam Smith's life. Mainly because he walked away with four gongs. Here he is, proudly holding them as they gleam in his arms.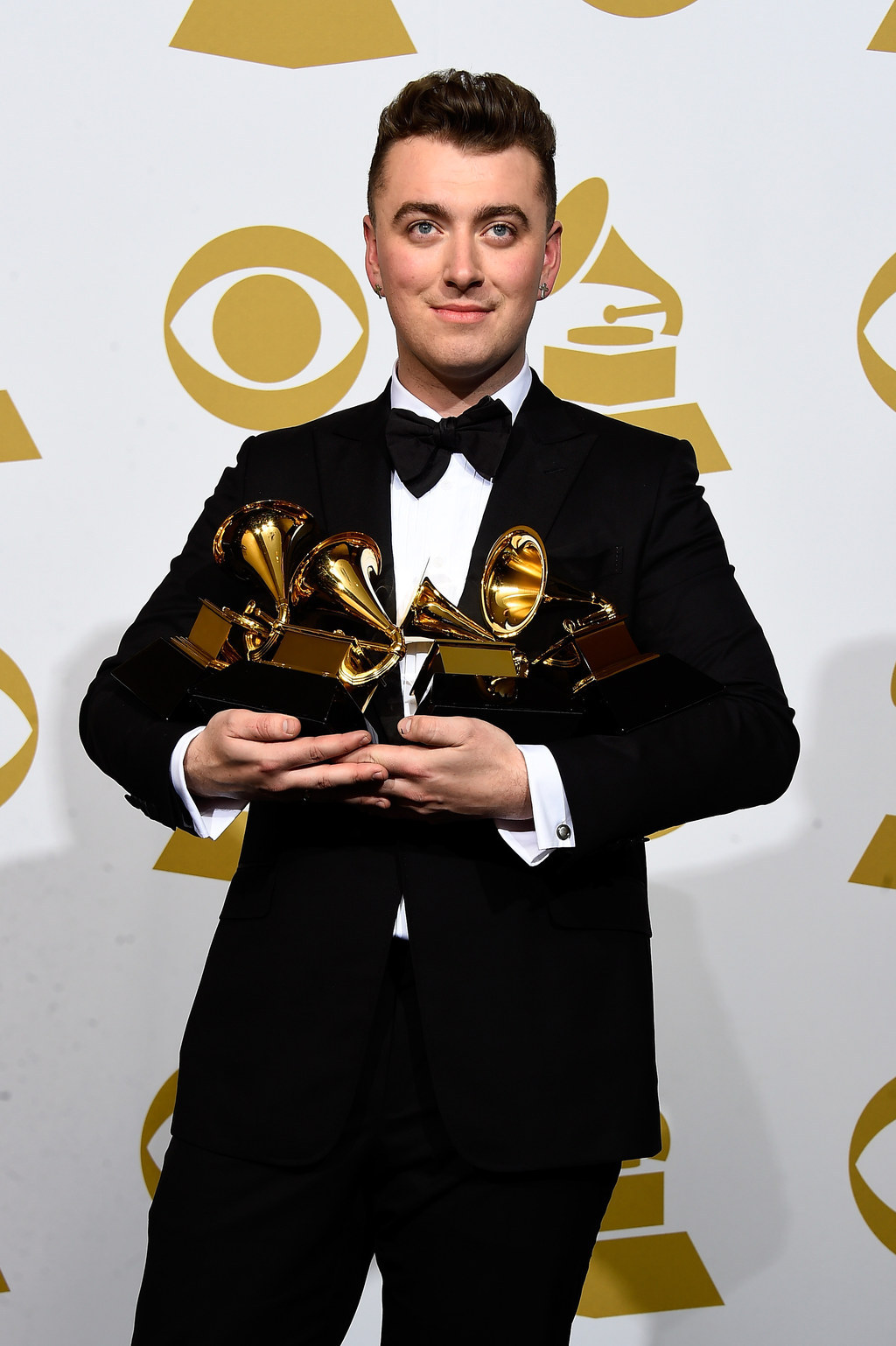 However, we wouldn't mind betting that another reason for this being THE BEST NIGHT EVER is because Sam spent the evening mingling with mega A-List stars – and he fit in pretty perfectly.
Here he is hanging out with Rihanna and The World's Largest Dress.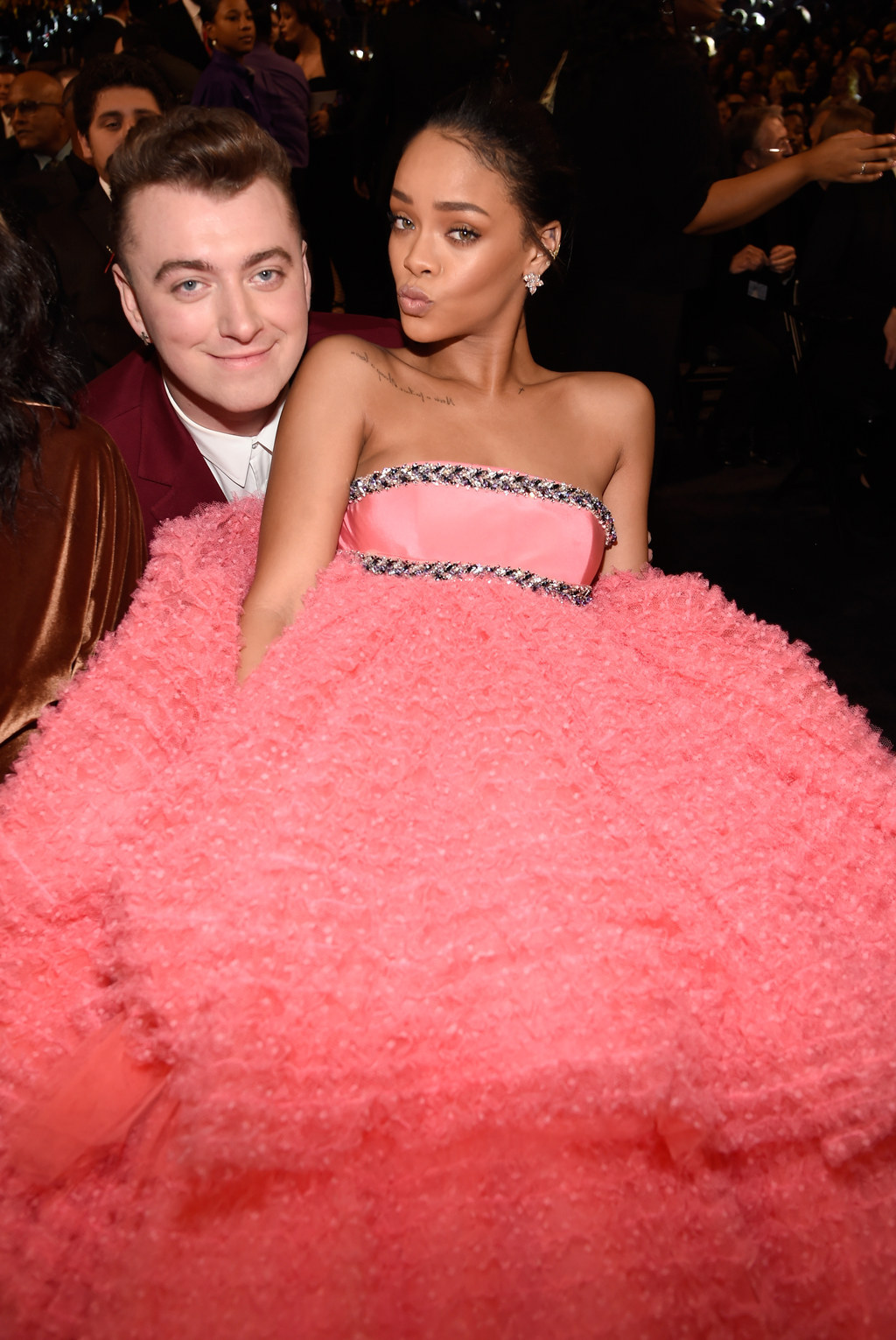 And then she planted a kiss on his cheek and he was all, "Yeh, this happens all the time, NBD."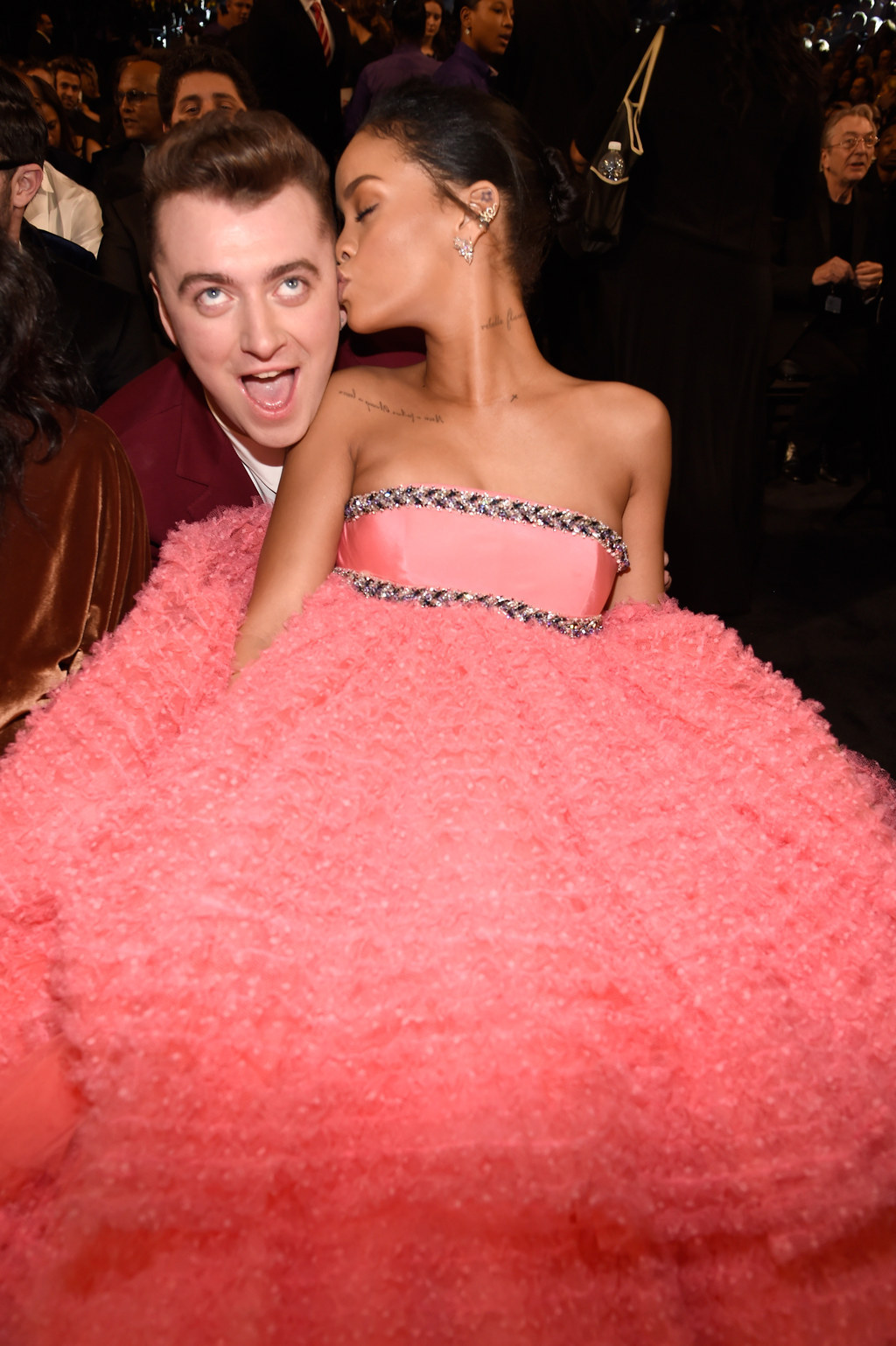 Then he had a deeply affectionate hug with Mary fricking J Blige.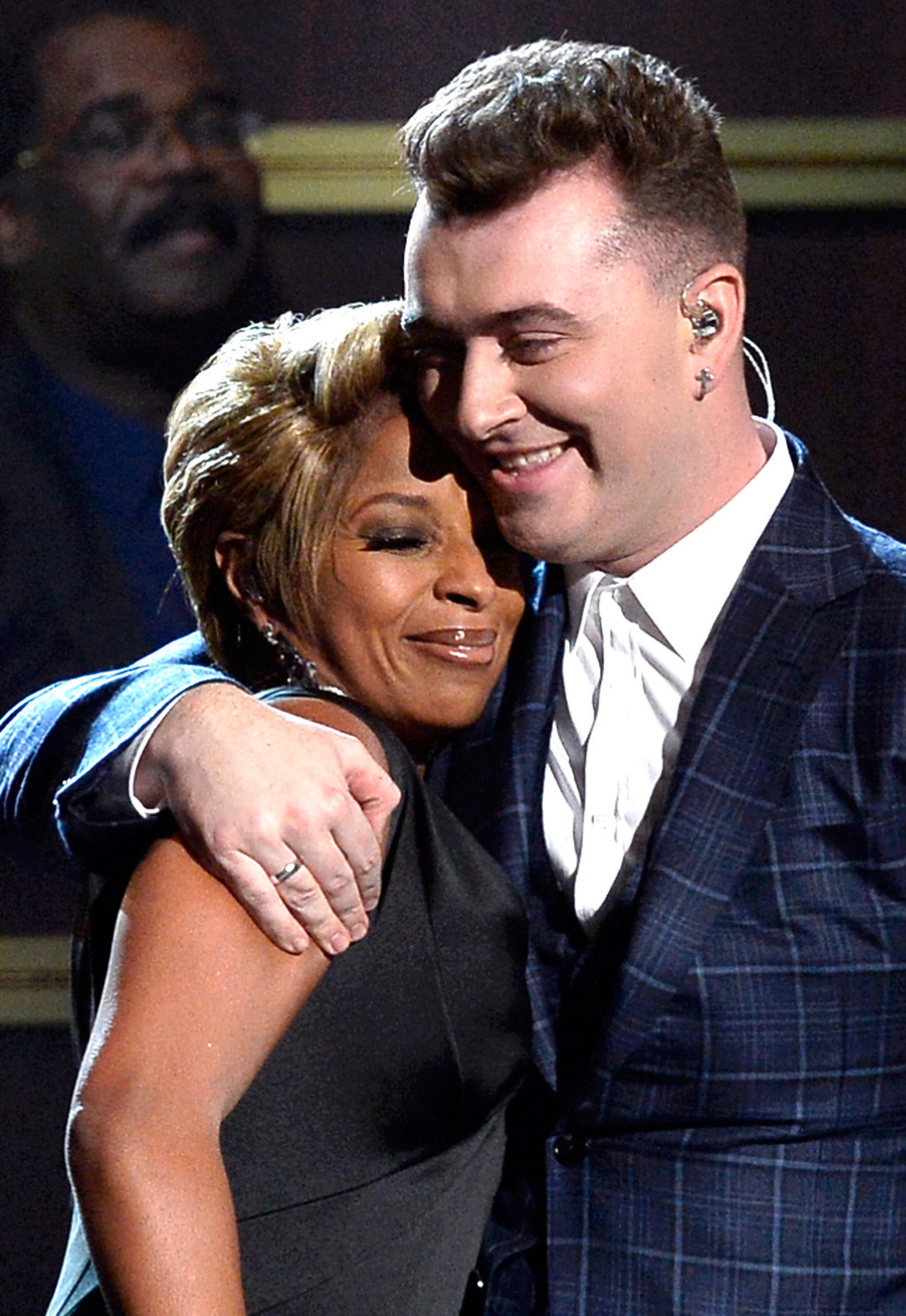 Oh and here he is cuddling Paul McCartney. Because obviously.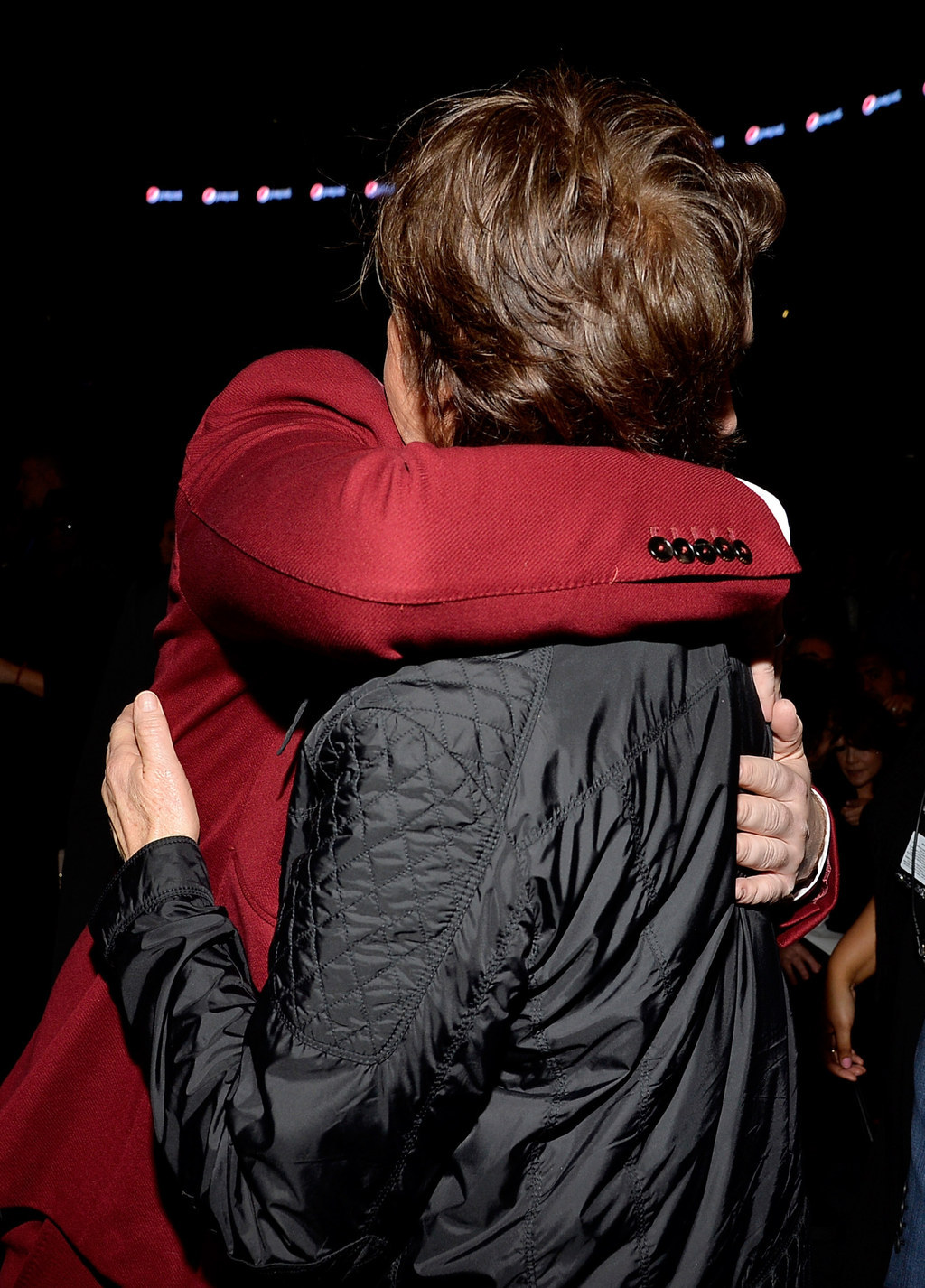 They also posed for this photo together, and we wouldn't mind betting that he is getting it printed off and framed for his mantlepiece as we type these words.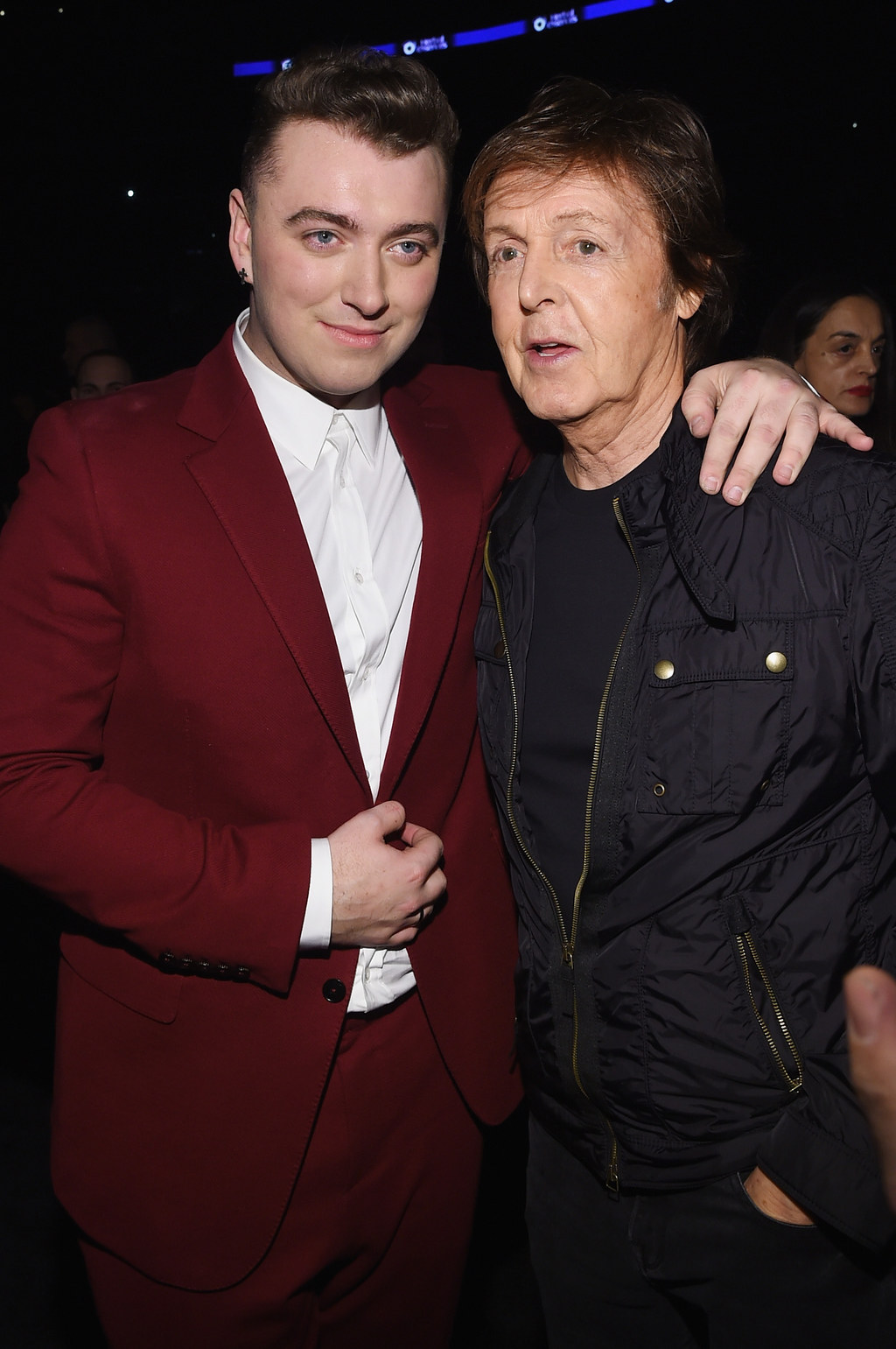 Then he stopped for a chat and a photo opportunity with Beck, who was just casually walking around holding his Grammy award.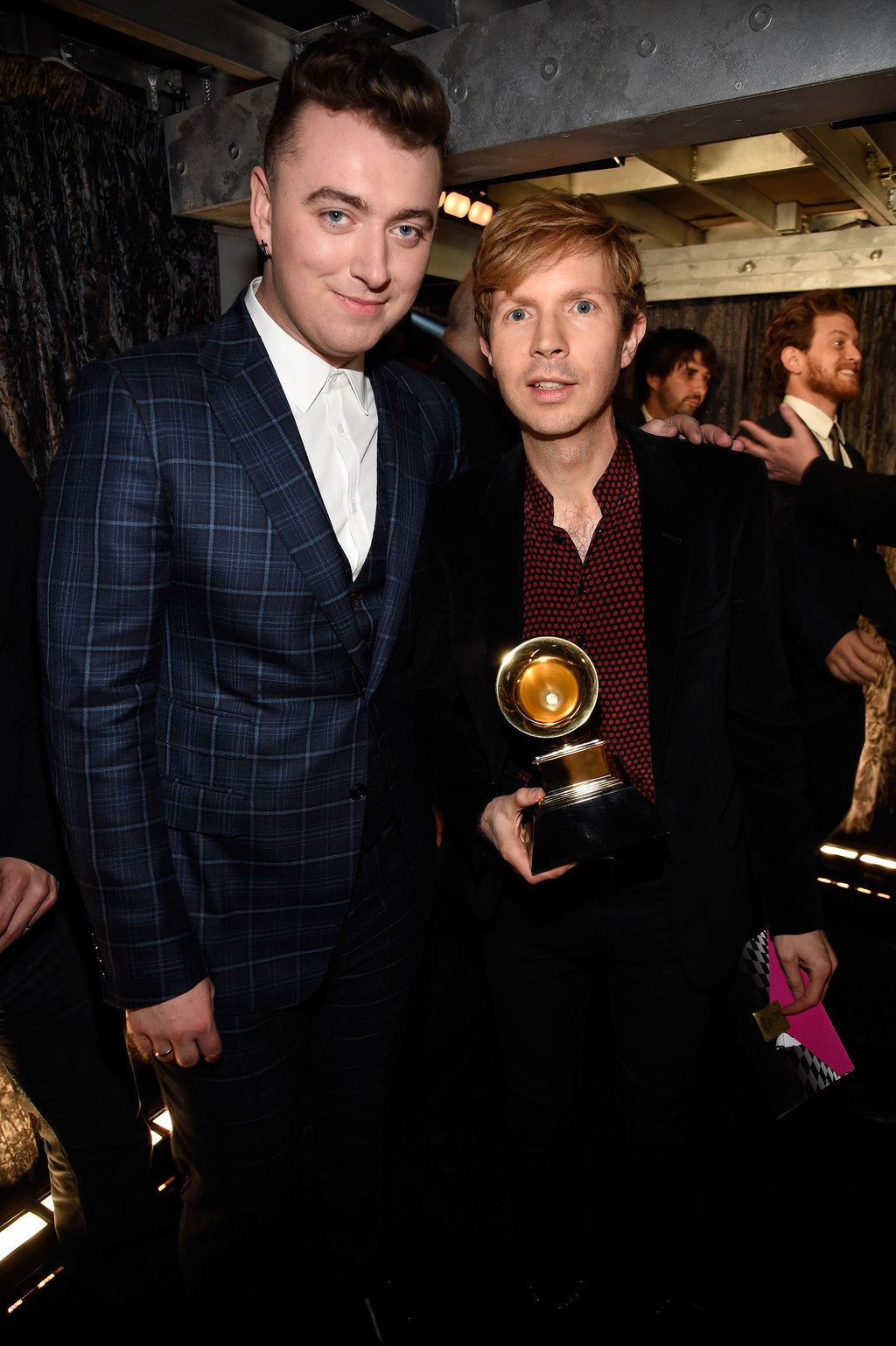 Then Sam Smith decided that one of his awards would be a good addition to this photo with Stevie Wonder and Jamie Foxx.
Realising that he hadn't hugged anyone for a few minutes, Sam located Taylor Swift.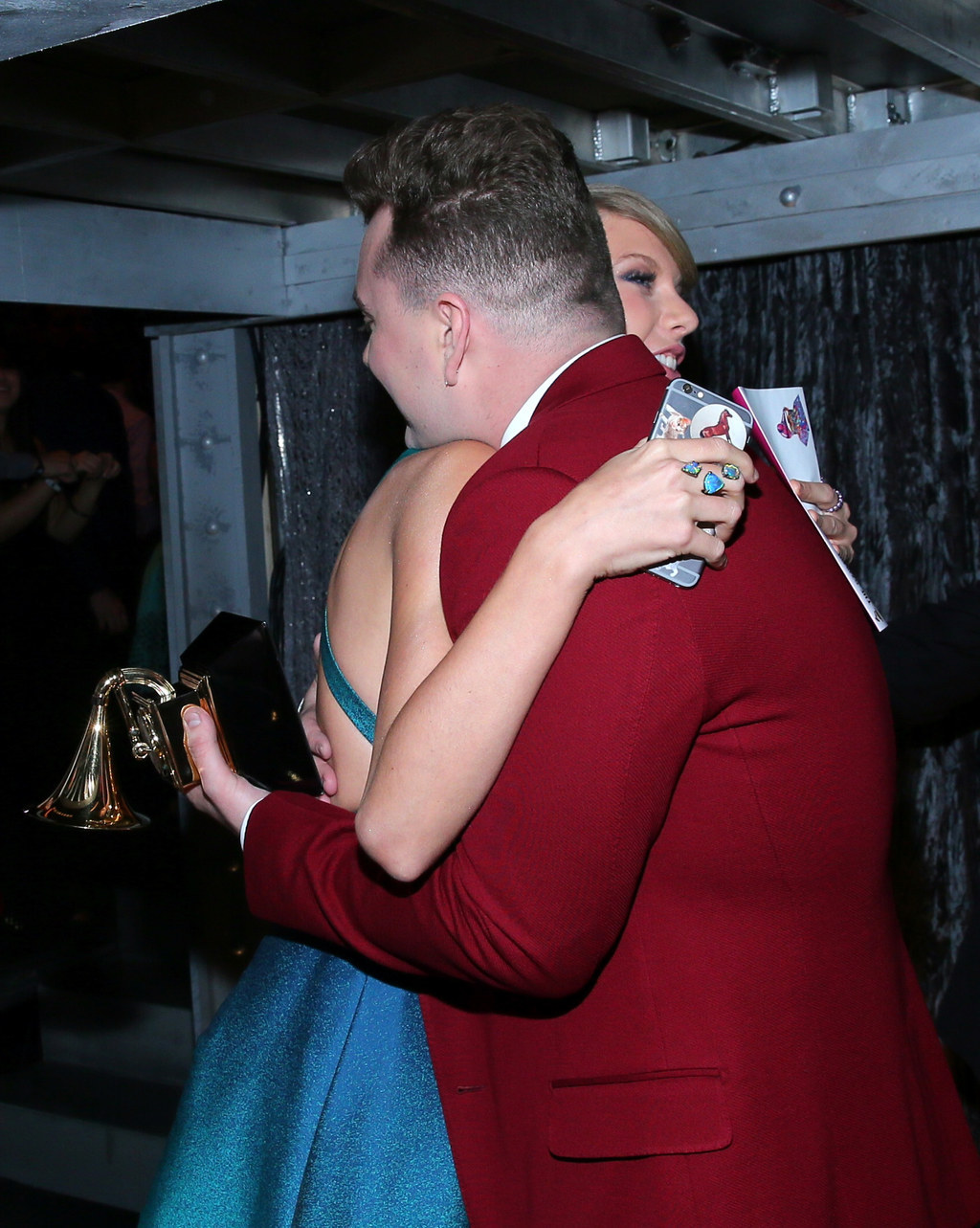 And finally posed for this ridiculously cute photo. ❤️