You don't need me to remind you that Ryan Reynolds is one of the best celebrities on Twitter, not least because his trolling is next level.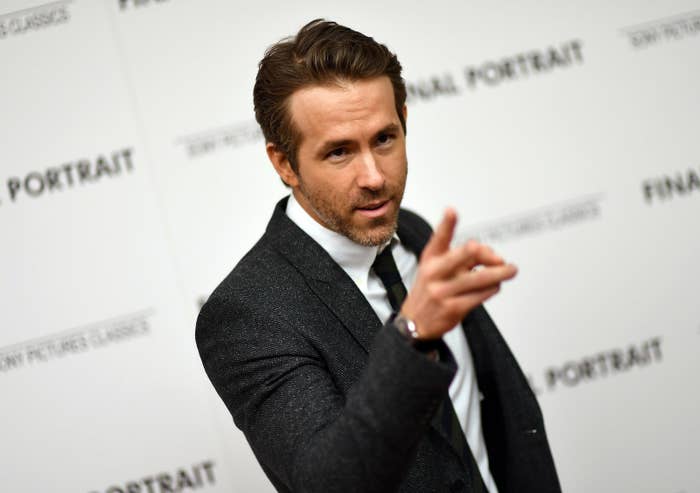 And it seems that Ryan is currently feeling in a very playful mood. Yesterday, he shared this tribute to his daughters on Father's Day.
And today he's having fun roasting his fans by hilariously responding to their tweets.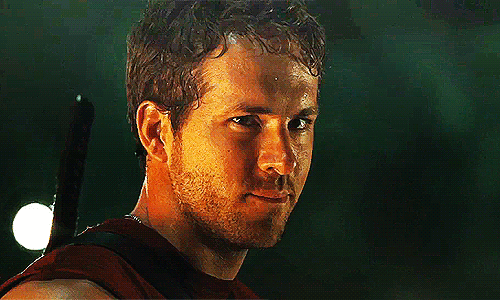 Things began when Ryan was drawn to this Twitter username.
Then he responded to someone who'd only just seen Deadpool 2.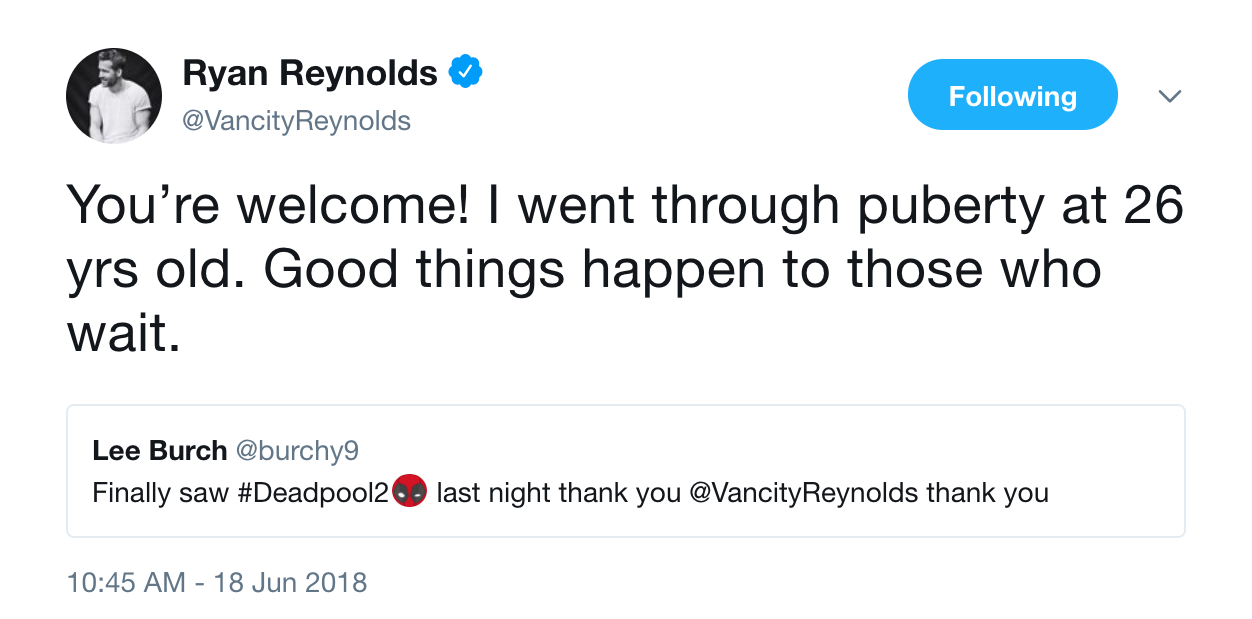 Next up came this tribute to Josh Brolin.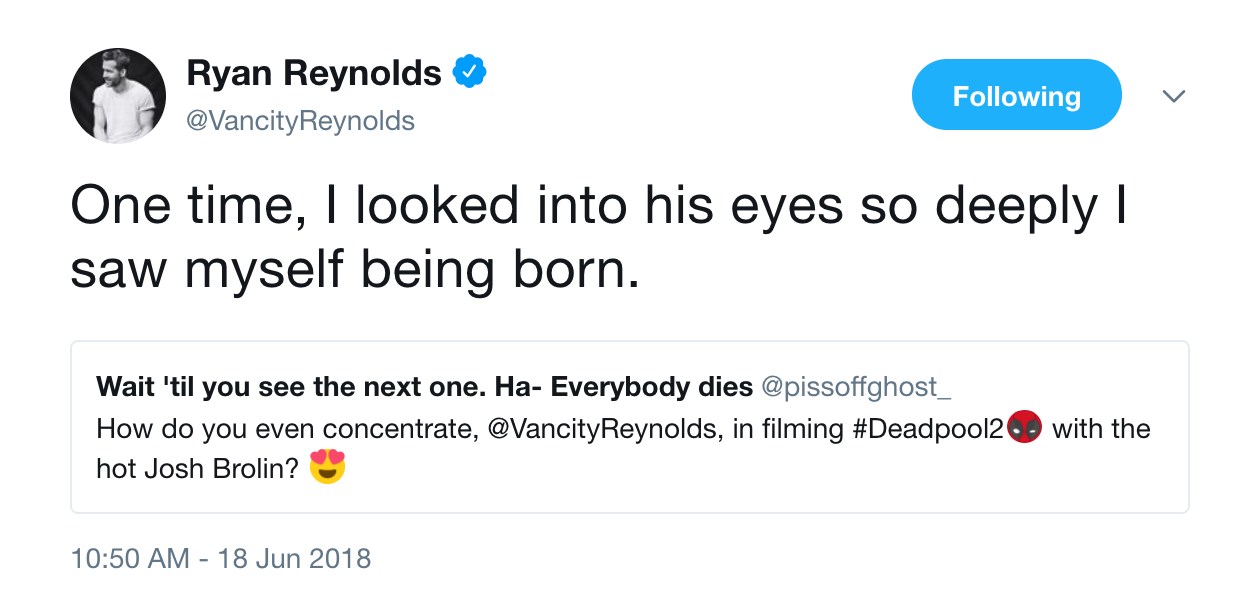 Then he took responsibility for a fan being dumped by his girlfriend.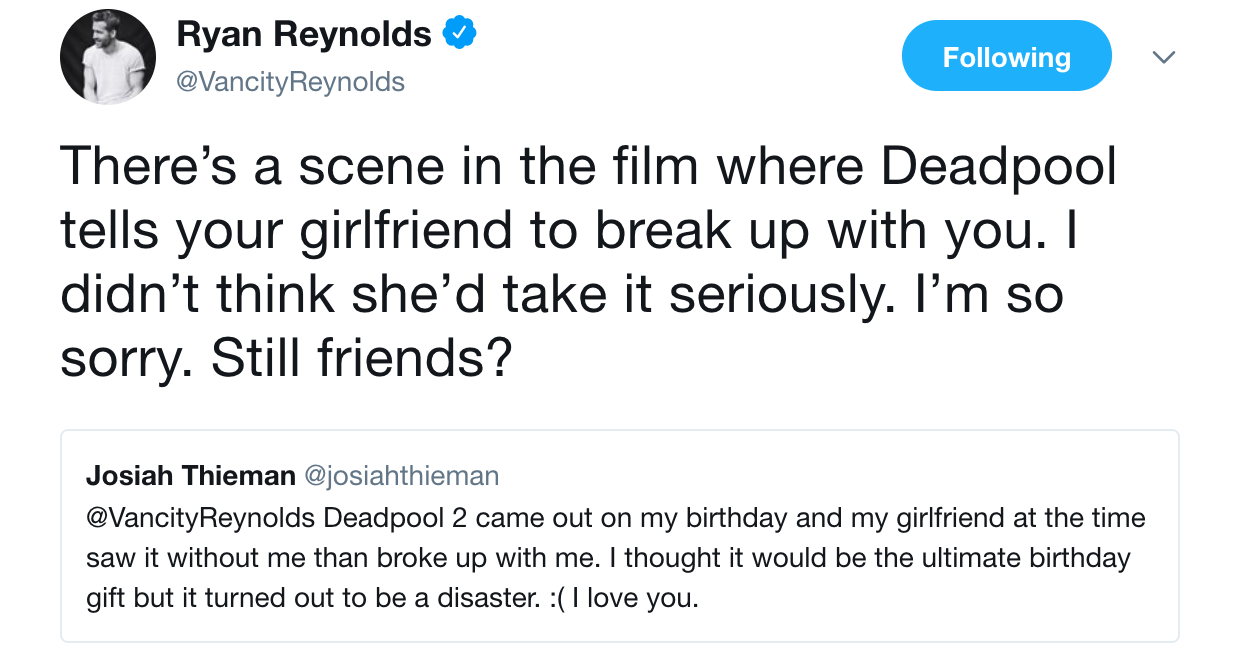 Before giving this advice.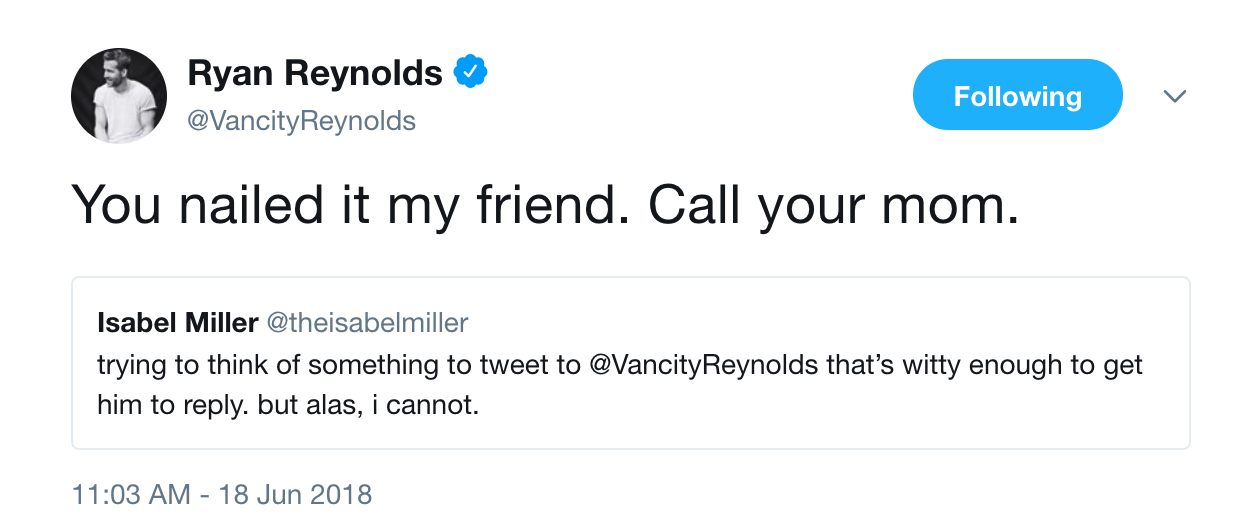 And, finally, rounded things off with this translation.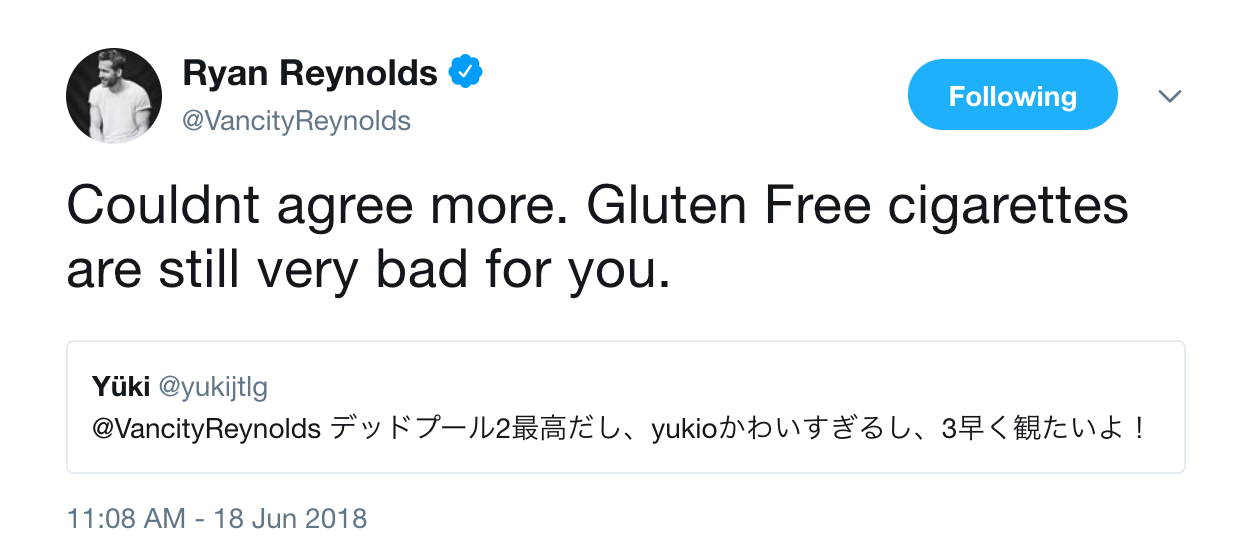 Never change, Ryan.