Justin Bieber and Ruby Rose have been twinsies for a while now.
And they've also ~bantered~ about it a fair bit on social media, too. Justin was quick to weigh in with a comment when she posted this image.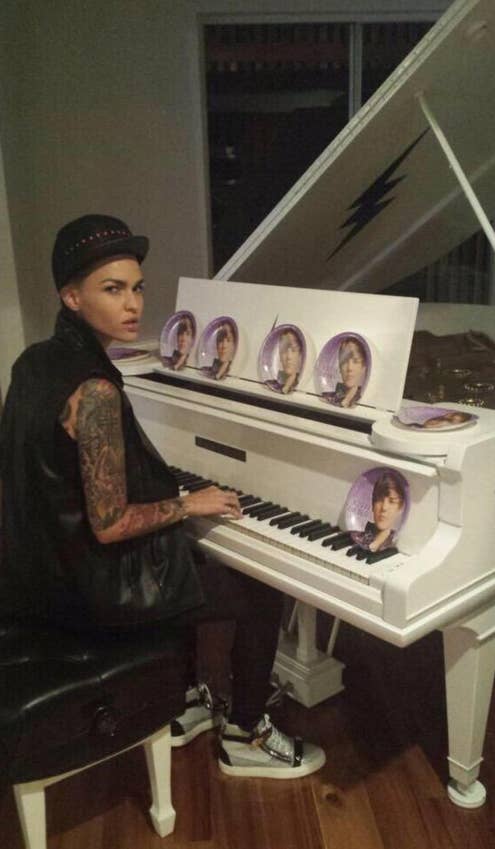 ...They finally met a few months ago – and obviously documented the moment with a selfie.
And tonight, something spectacular happened at the MTV EMAs. Justin arrived in an all-red ensemble, which he wore all night...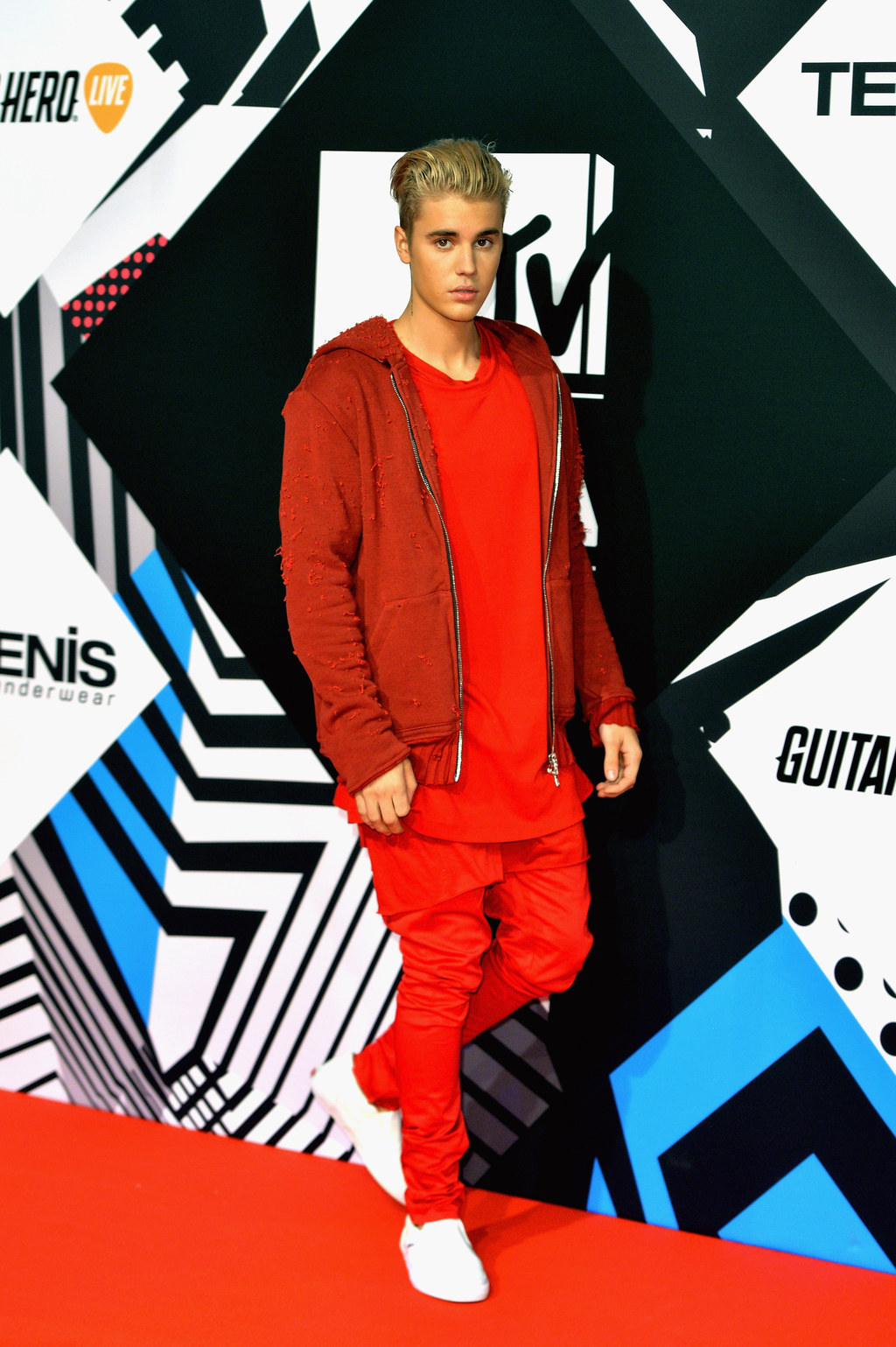 And although Ruby had multiple outfit changes, one of hers happened to be red, too. And of course she was wearing it when she was due to interview Biebs.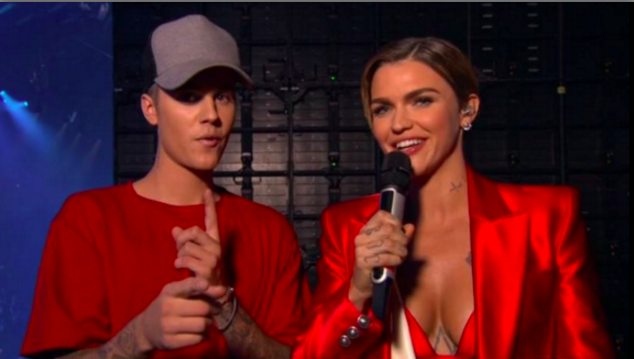 She made a joke about the whole situation, though.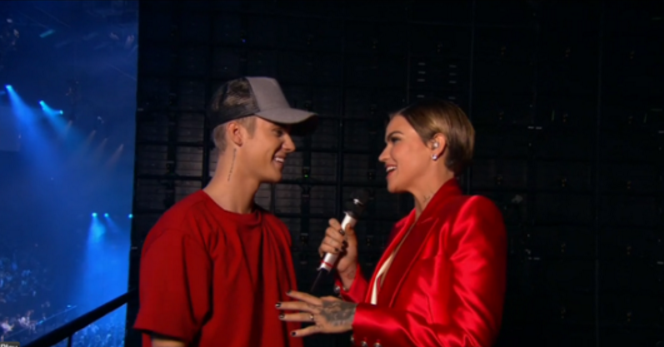 And eventually they just hugged it out.