Rita Ora and Cara Delevingne haven't spent much time together lately, no doubt due to their pretty hectic schedules. But Sunday night at the Golden Globes they were inseparable. First of all they hugged.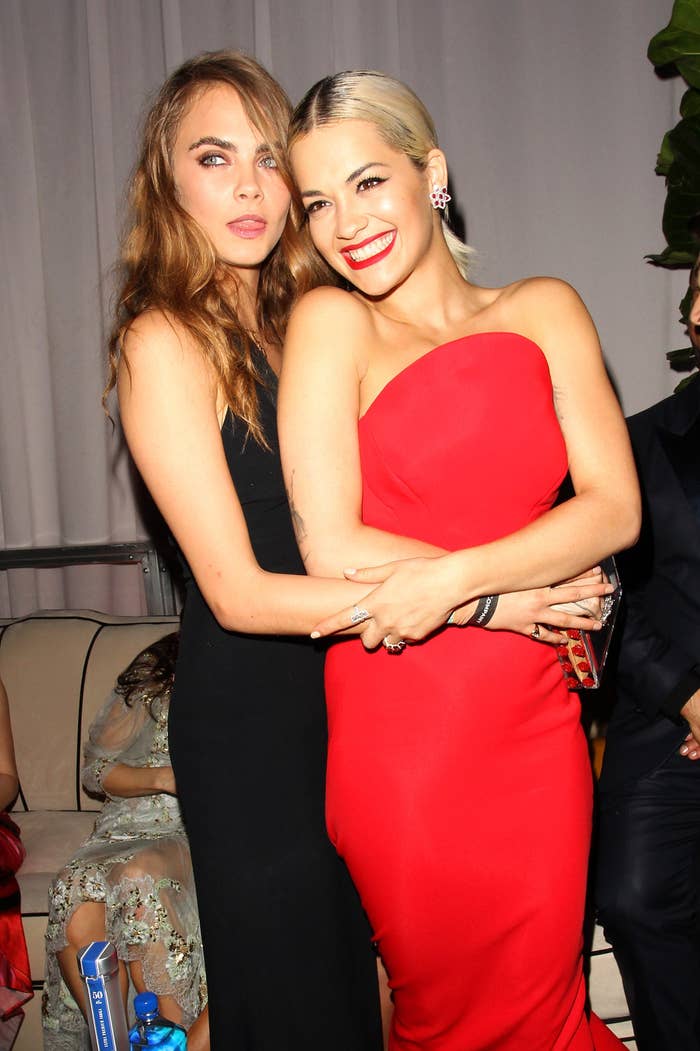 Then they did the over-the-shoulder pose more commonly practiced by the Kardashians.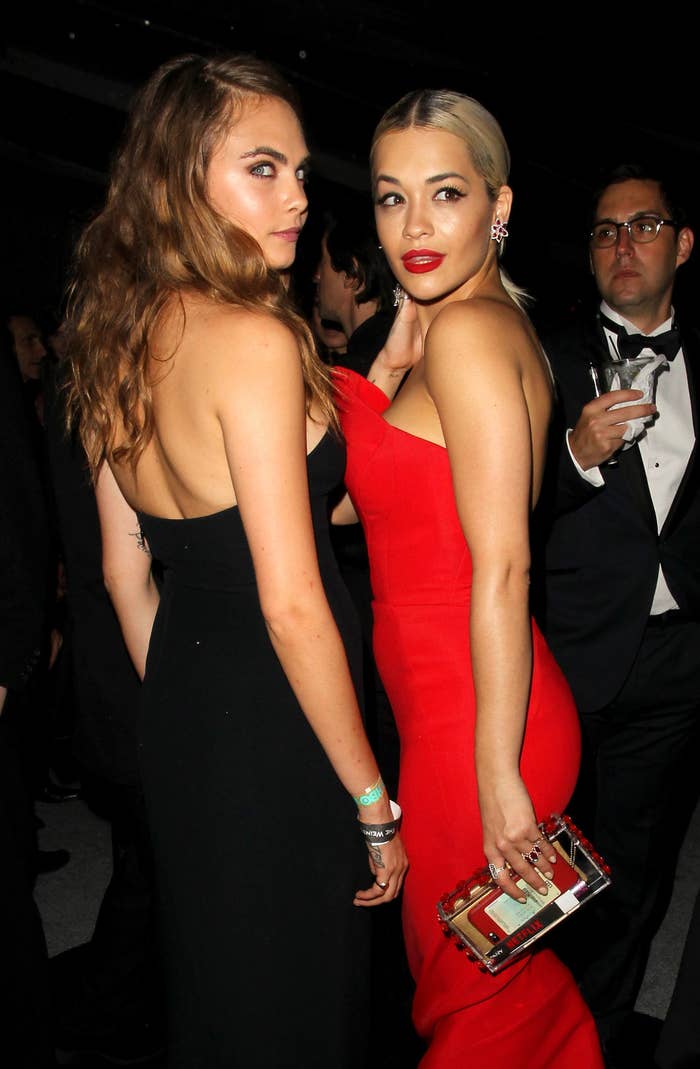 Then they hugged a bit more.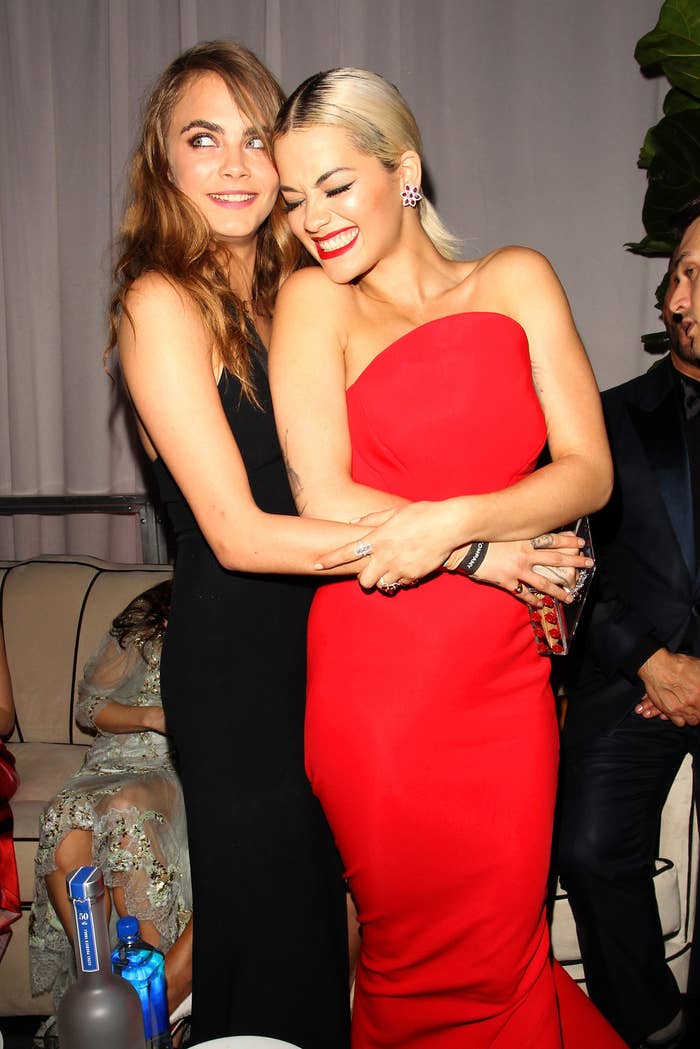 And then for no reason at all, Rita grabbed Cara's butt.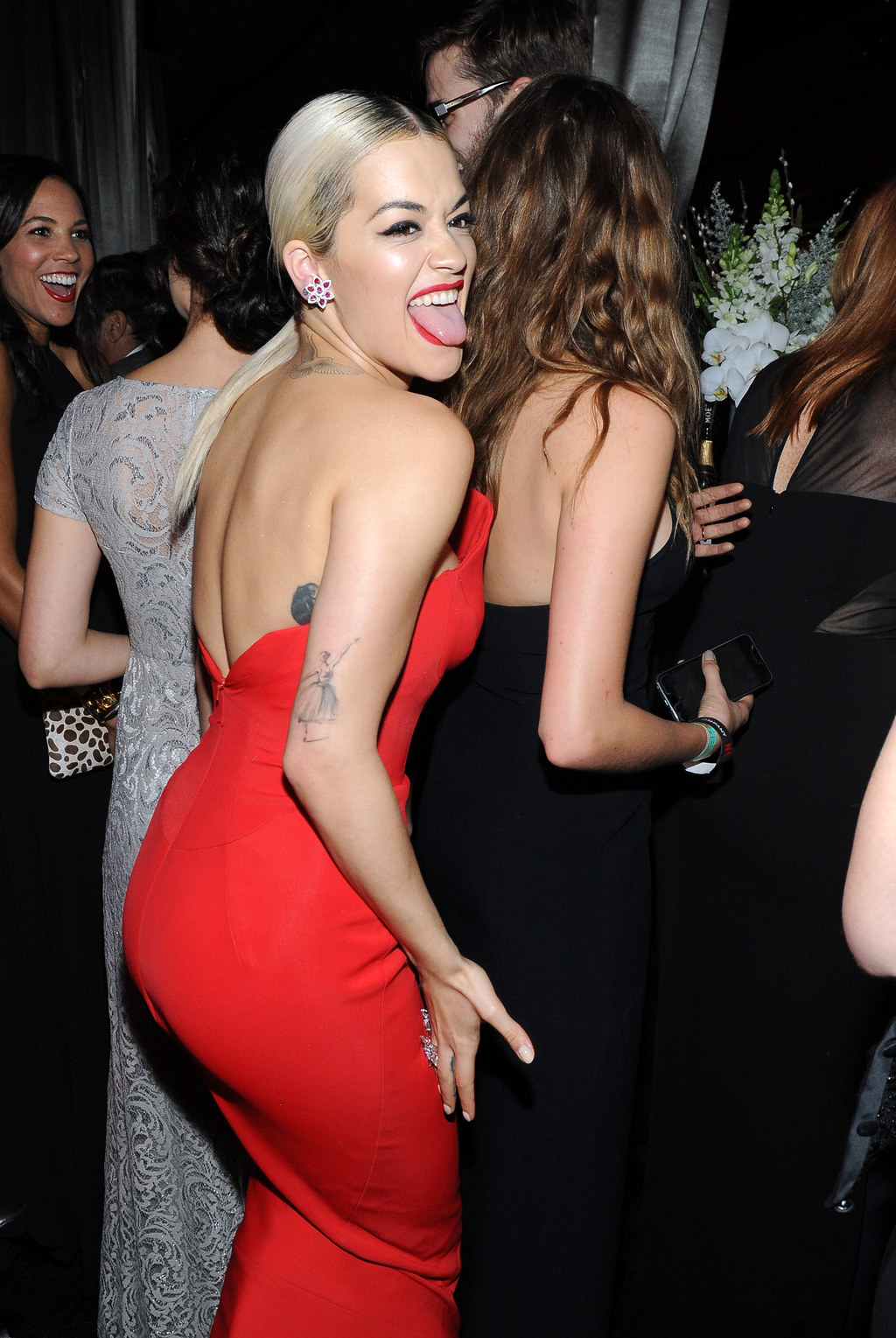 So there you have it.