Unless you've been living on the moon for the past few months you'll probably know that Pete Davidson and Ariana Grande had a whirlwind relationship, engagement and breakup all of which occurred between May and September this year.
Shortly after the split, Ariana dropped a surprise track, "Thank U, Next" — a breakup anthem for our times which focuses on prioritising self-love over chasing relationships.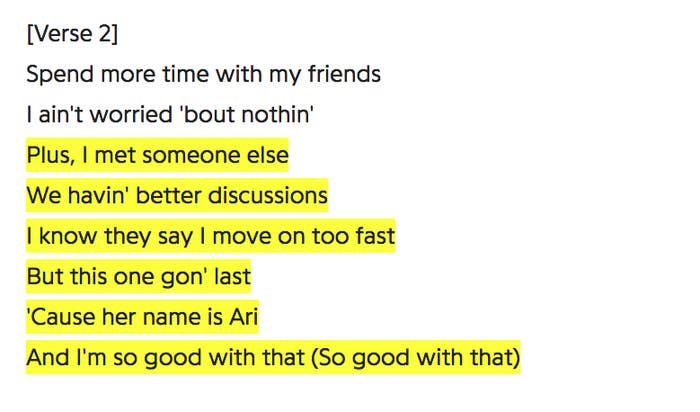 She also dropped the instantly iconic video for the song last week, which featured recreations of scenes from famous '00s teen movies, including the "Burn Book" from Mean Girls. On the page dedicated to Pete, Ariana wrote: "Sorry for dipping," which everyone took as confirmation that she was the one to end the relationship.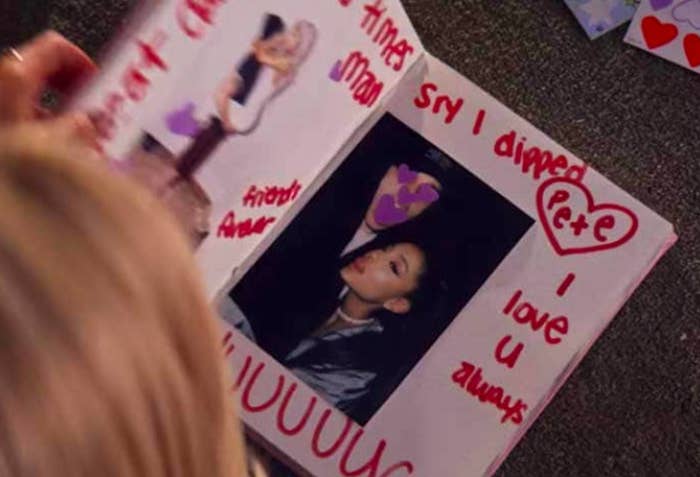 Well, since the breakup and release of "Thank U, Next" Pete has become the target of online abuse so intense that earlier this week he released a statement addressing being bullied and feeling suicidal.
Ariana even responded to the statement, releasing one of her own in which she implored fans to "be gentler," with their words online and adding that she loves Pete "irrevocably."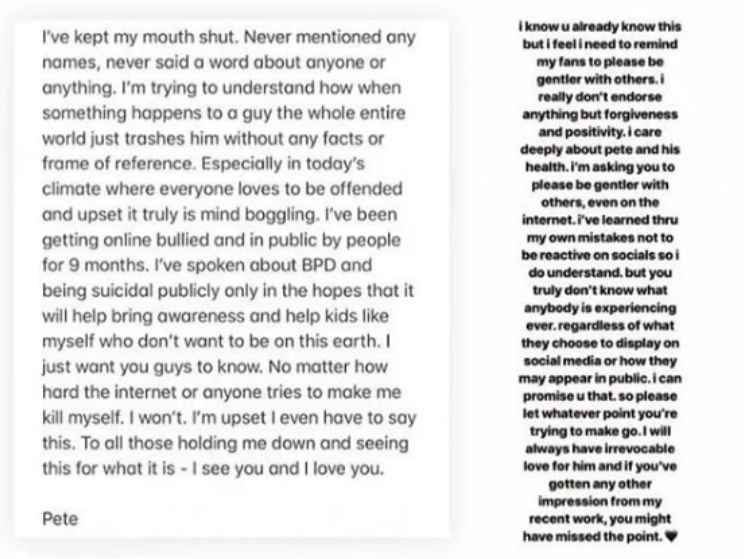 However, despite things seeming civil, it appears that Pete has now blocked Ariana on social media.
An Ariana stan account tweeted what appeared to be a screenshot of a direct message sent by the singer in which she said that she'd been blocked by Pete, but still "care[s] about him deeply."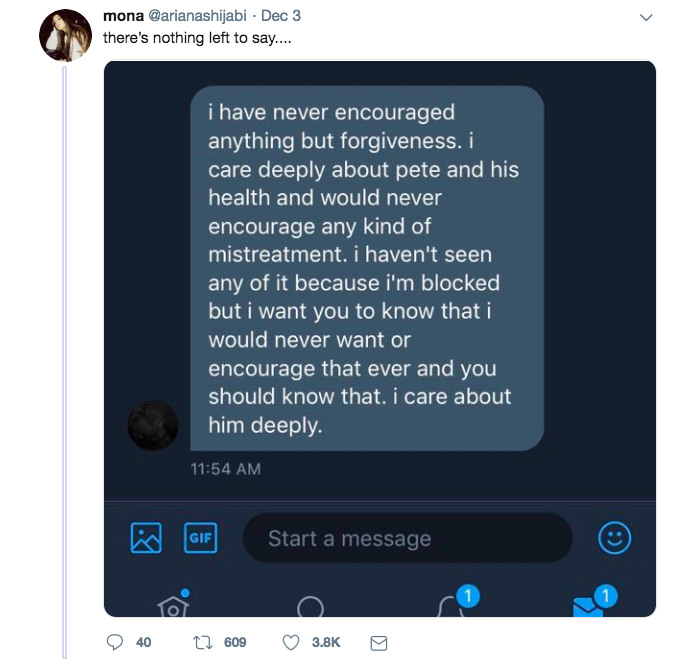 The fan tweeted the screengrab alongside the caption: "there's nothing left to say...."

And Ariana herself responded directly to the tweet, replying with a heart emoji.

Spokespeople for Pete and Ariana have been contacted for comment.