Could Taylor Swift Looking Naked In Her New Video Be A Dig At Kanye West?
Could she be reclaiming her naked body after Kanye included a nude wax model of her in his video for "Famous"?
Nearly two months after she released "...Ready For It?", Taylor Swift dropped the teaser trailer for the accompanying music video on Instagram yesterday.
It looks dramatic AF, but there was one part everyone was talking about: the bit in which Taylor appears to be naked.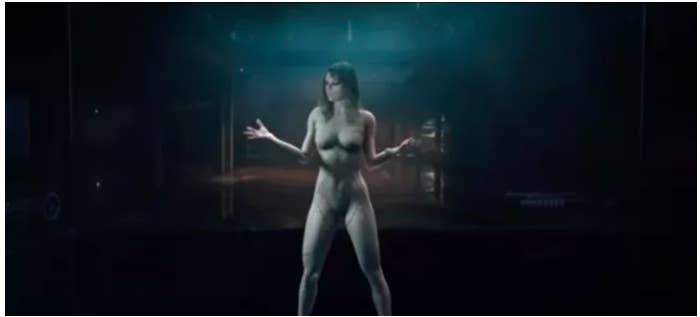 Although she looks to be wearing some kind of bodysuit, people still couldn't believe their eyes.
And a lot of people think that Taylor choosing to appear naked is a response to Kanye West's video for "Famous".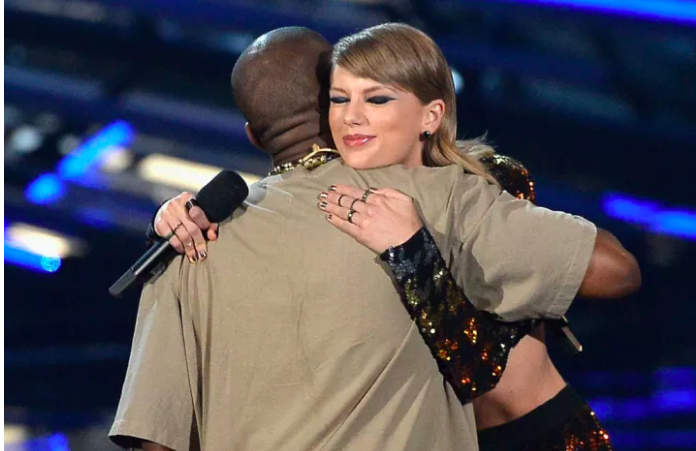 We all know the drama surrounding "Famous", which led to a full-blown feud between Taylor, Kanye, and Kim Kardashian, the fallout from which contributed to Taylor disappearing from the public eye for a year.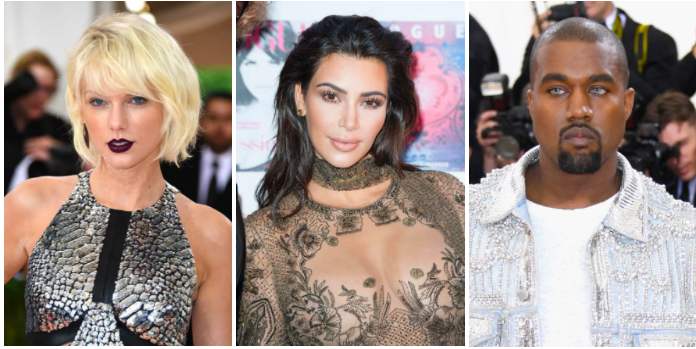 But a month before Kim released the infamous audio, Kanye dropped the video for "Famous" in which he is lying in bed surrounded by naked wax models of ~controversial~ celebrities.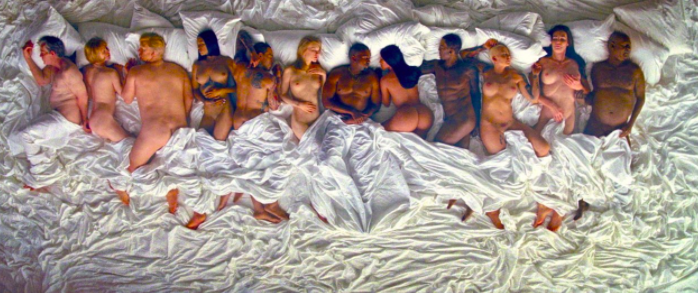 In the centre of the bed Kanye lies with a naked Kim Kardashian on one side and a naked Taylor Swift on the other.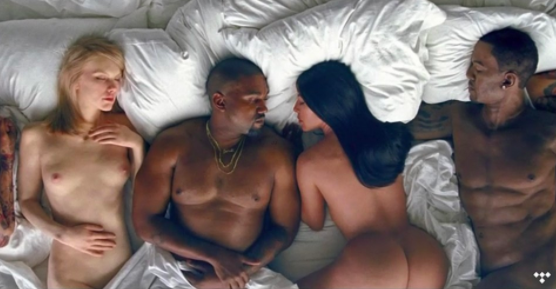 Taylor has never commented on the scene, so now people think that the naked bodysuit in her video is a deliberate dig at Kanye.
And they think it's her reclaiming her naked body.
While others are saying that the shock surrounding Taylor's video compared with the acceptance of Kanye's is an example of sexist double standards.
Roll on Thursday, when we get to see and analyse the hell out of the whole video!