Last night, Adele pipped Beyoncé to the post, scooping the Album of the Year Grammy for 25.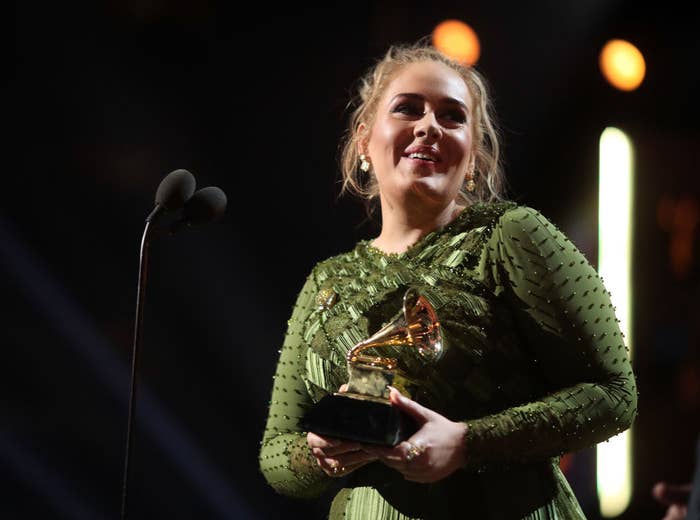 However, it can't be ignored that Lemonade was a complete gamechanger.

And it also can't be ignored that black artists have been consistently overlooked in the main Grammys categories ever since the awards began.
So people were quick to express their frustration that Beyoncé had failed to win, and suggested that it was a racially motivated decision.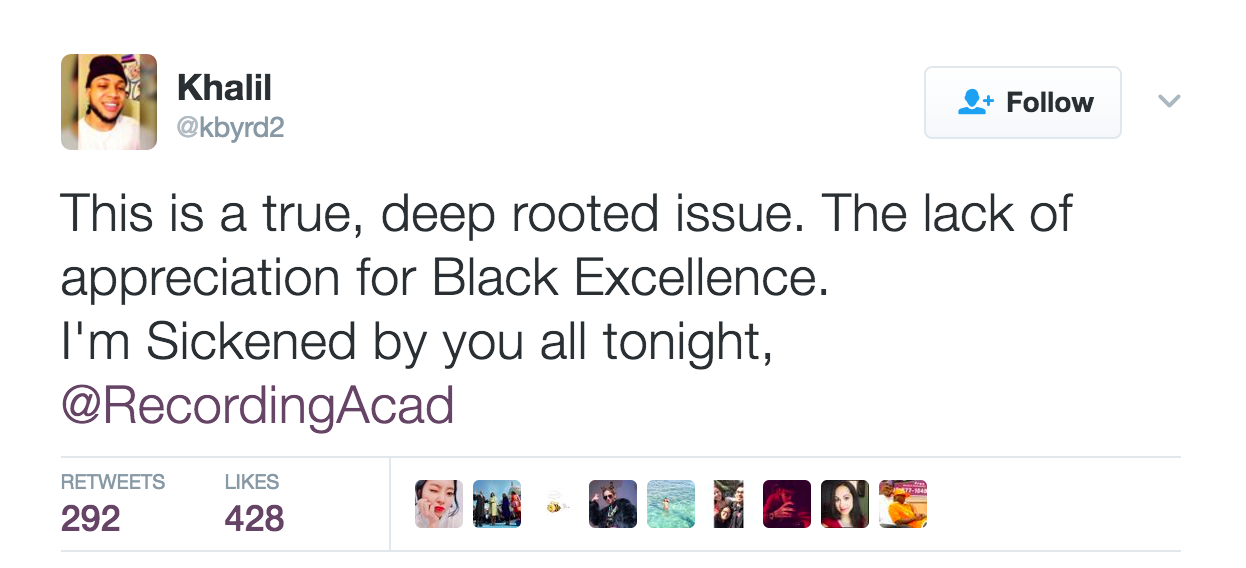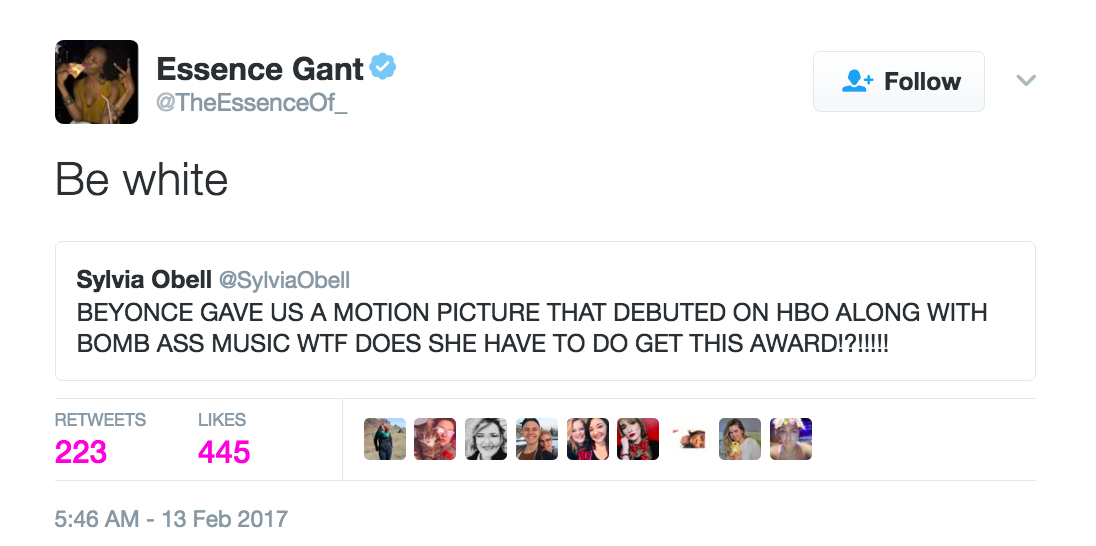 People were keen to point out that while Beyoncé has indeed won a shedload of Grammys, the majority of them were in the "urban" categories.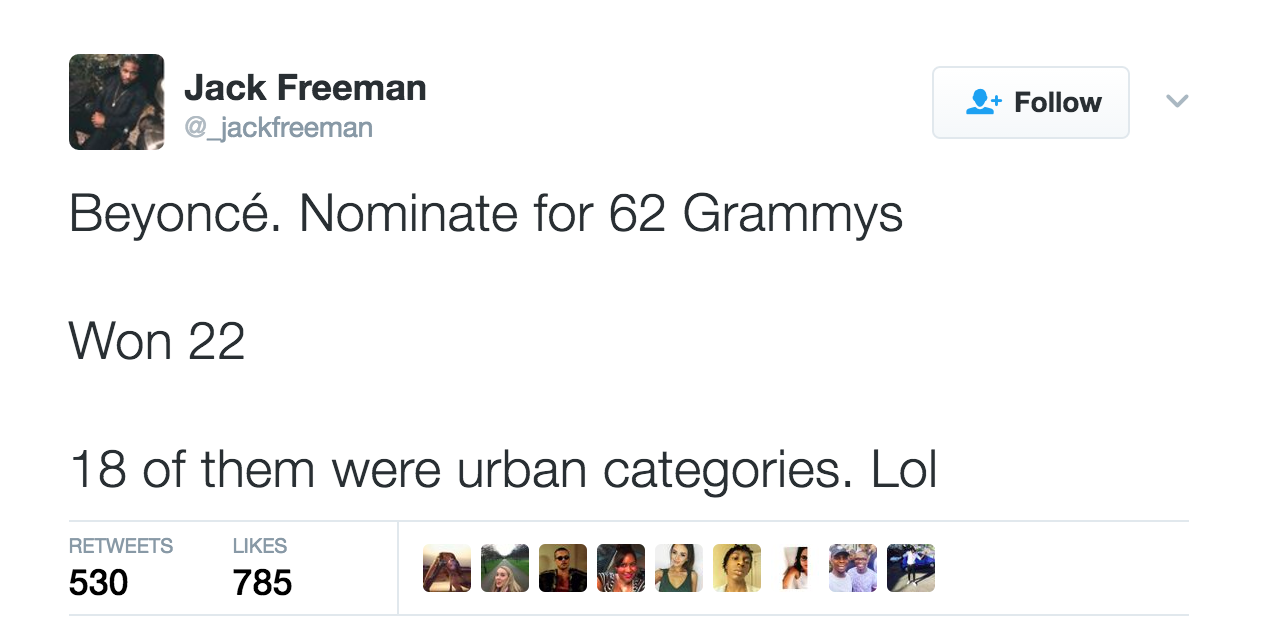 And that she has failed to win awards in the main categories.

Others chose to drive the point home by outlining the number of times white artists have been rewarded over their black counterparts in the Album of the Year category.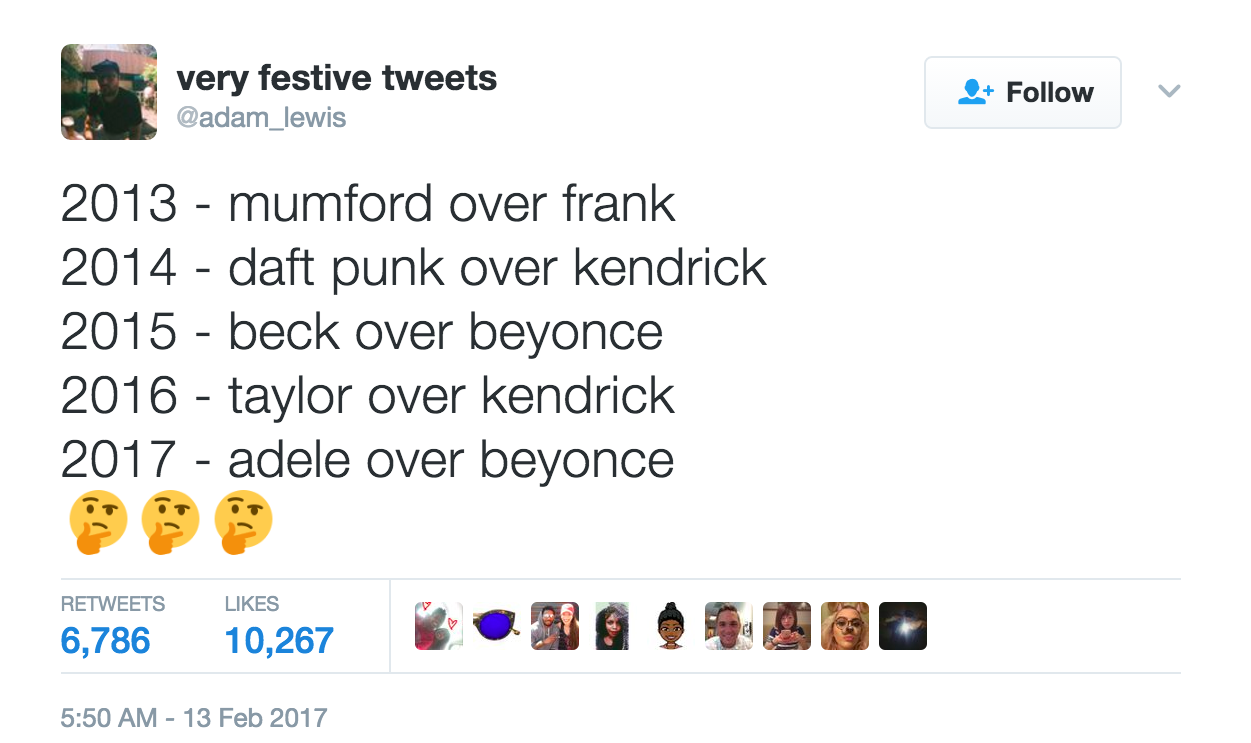 Plenty said it was depressingly predictable.

And that it sent a discouraging message to black women everywhere.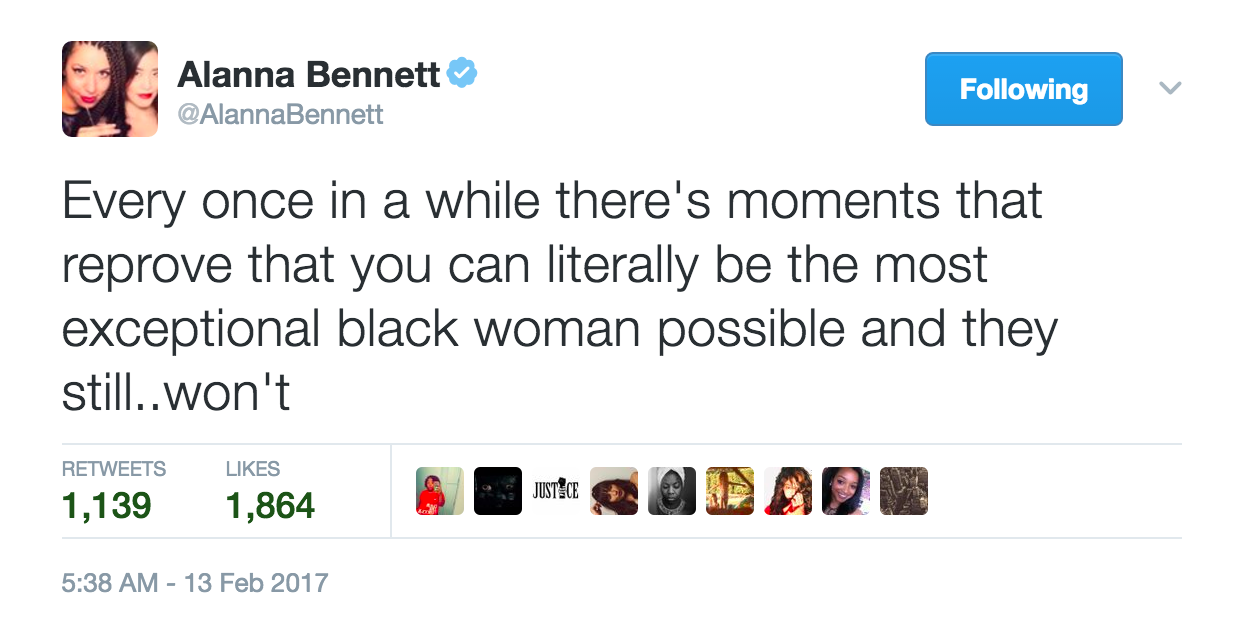 Others said it was a sad reminder that minorities have to work twice as hard for recognition.

Many people were clear that their frustration wasn't about Adele winning.

But at the apparent diversity issue.

Because they believed Lemonade empowered black women "like few artists have ever done".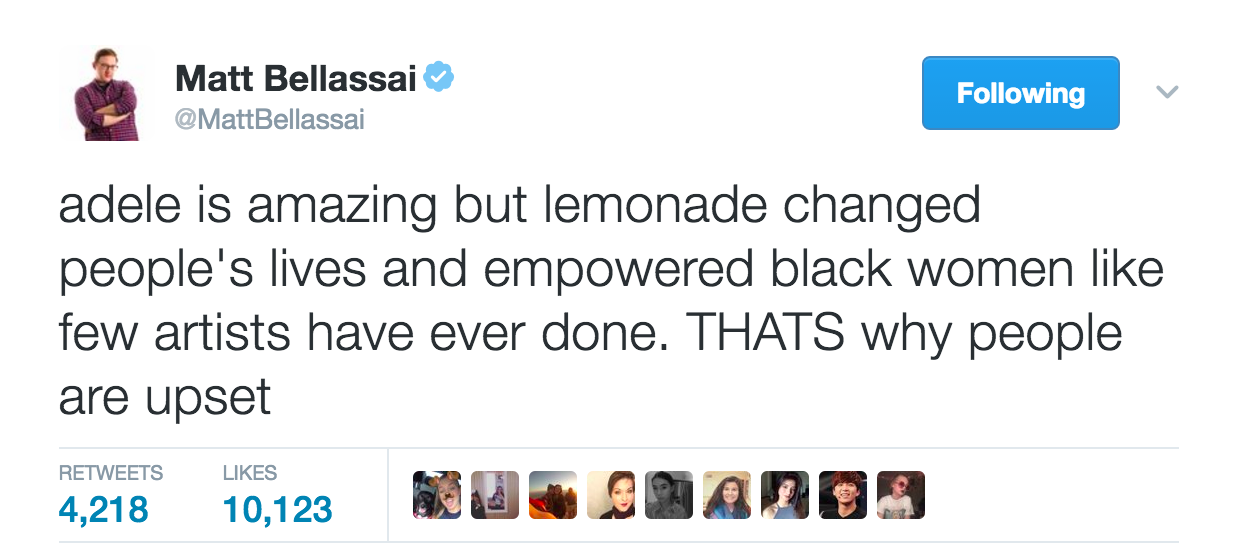 Many were seriously pissed off that Beyoncé gave a flawless performance, only to be snubbed.
And some even called for her to boycott the awards.

And others said that Adele summed it up when she said backstage: "What the fuck does Beyoncé have to do to win Album of the Year?"
Well, one thing is clear: Beyoncé is still Queen Bey to just about everyone.