Audrina Patridge has had quite the year. Not only has she celebrated the ten year anniversary of The Hills beginning, but she's also got engaged and had a baby.
However, since she gave birth to her daughter Kirra in June, she's kept a relatively low profile.
She's barely been on social media and is yet to share a full photo of Kirra.
However, yesterday she made a return to Instagram to share this photo of herself breastfeeding Kirra in the middle of wedding dress shopping. She captioned the photo: "Nursing Kirra while trying to find the perfect wedding dress.. #professionalmultitasker #itscrunchtime"
Often celebrities are criticised for sharing images of themselves breastfeeding, however the reaction to Audrina's post was universally positive.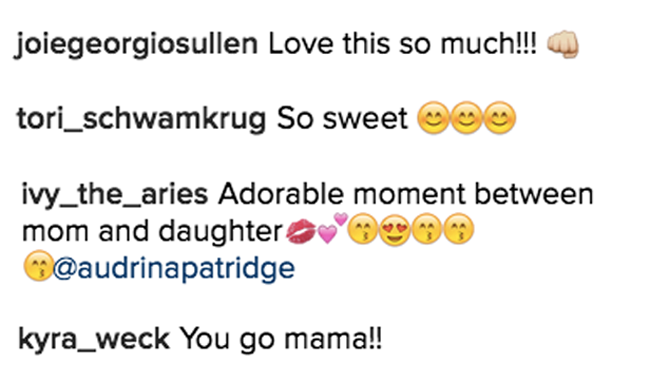 Many people thanked her for normalising breastfeeding.
While others said the photo brought back their own positive breastfeeding memories.